Redesigning a kitchen can be an exercise in disappointment. Inevitably, the idea that you love will be more expensive than you think. On the one hand, you may be validated that your taste is endorsed by those with the ability to hire a designer. On the other hand, you still want that French bistro–inspired design of your dreams.
So we give you the best of both worlds: an inspiring look at luxury kitchens in homes for sale in Santa Fe, NM, and more from across the country, along with suggestions on how to borrow each look for your own kitchen remodeling ideas.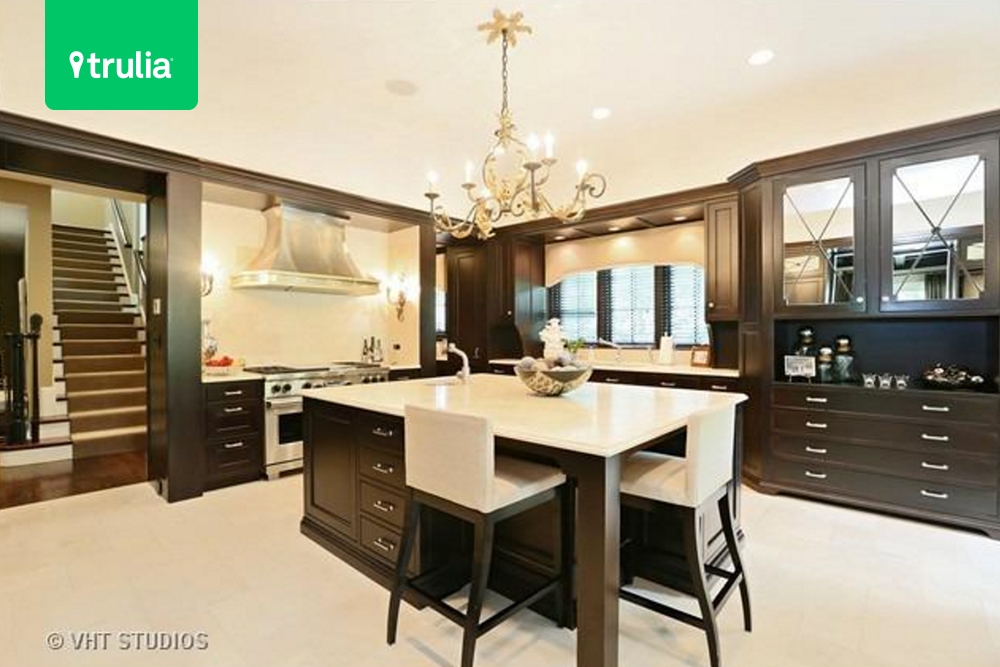 $3.19 million, 152 Hillcrest Ave., Hinsdale, IL 60521
With its dark wood cabinetry, gleaming metal accents, and mirrored flourishes, this opulent kitchen feels like a life-sized jewelry box. The most dazzling feature just may be that fabulous kitchen chandelier — check out antiques stores for your own version.
$3.17 million, 35232 N 66th Place, Carefree, AZ 85377
This Southwest-themed kitchen exudes artistic flair, from the cobalt stove to the tile work. Yet the richly hued rug and woven baskets make an even bigger impact, so don't underestimate the power of bringing in similar kitchen accessories to your own home.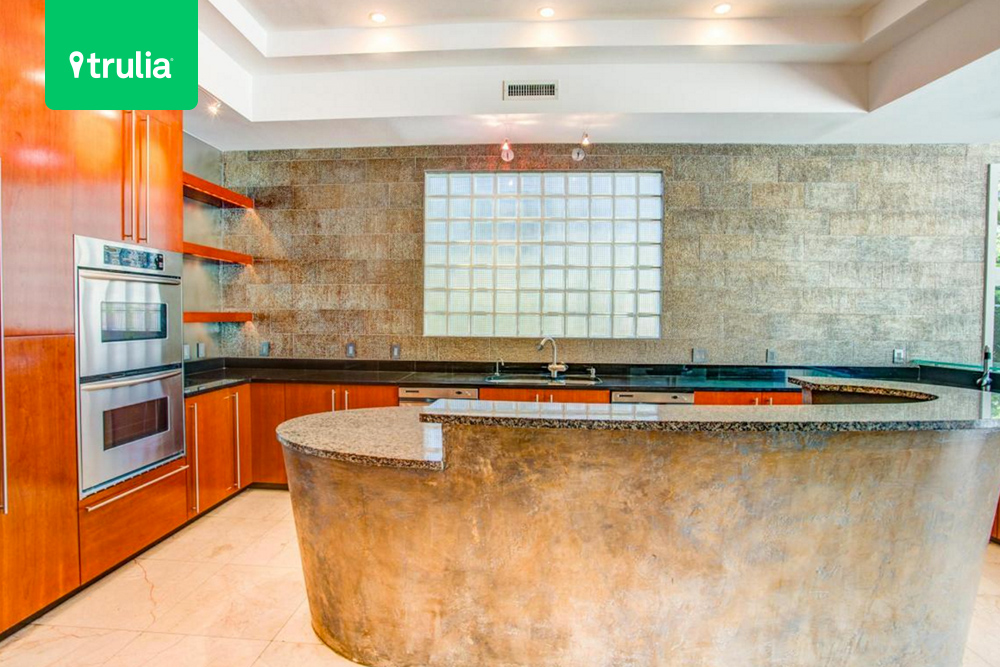 $2.495 million, 932 Bambi Dr., Destin, FL 32541
Stone and concrete give this high-concept kitchen an undoubtedly modern feel. Bring yours up to date with floor tiles (you can find faux tiles that suit any budget) or borrow the look of sleek brushed-metal hardware for your own cabinets.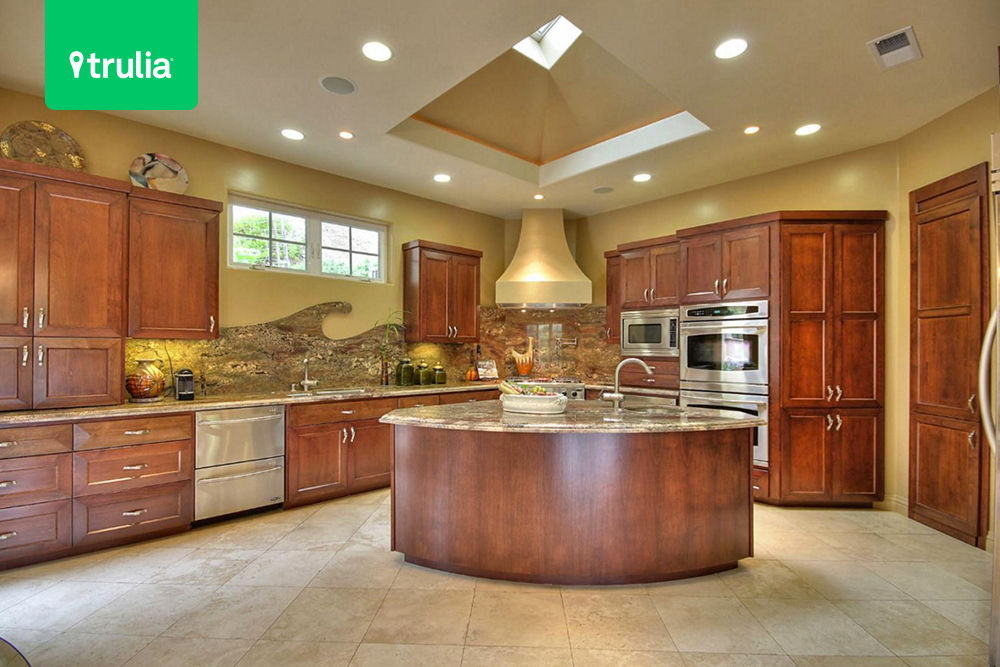 $2.19 million, 20715 Mountain Drive, San Jose, CA 95120
The wave-shaped backsplash creates a surprising focal point in this angular kitchen and is also the perfect example of how a little tweak on an expected feature can make all the difference. While this is a custom design, take inspiration from the flowing lines by opting for decorative Listello tiles (which often feature undulating patterns) for your kitchen backsplash.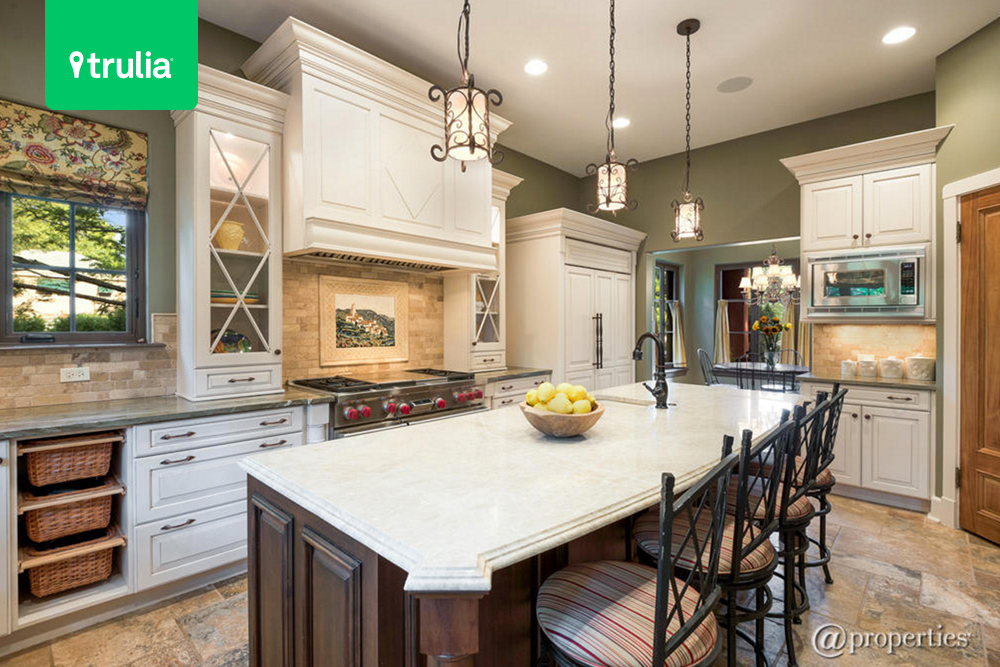 $2.09 million, 1000 Chestnut Ave., Wilmette, IL 60091
This traditional-style kitchen has a timeless appeal thanks to the classic white cabinets, warm wood cabinetry, and neutral tiles. The exposed basket "shelves" under the counter are a novel idea that is easy to implement in your own home by simply adding baskets to an open shelf.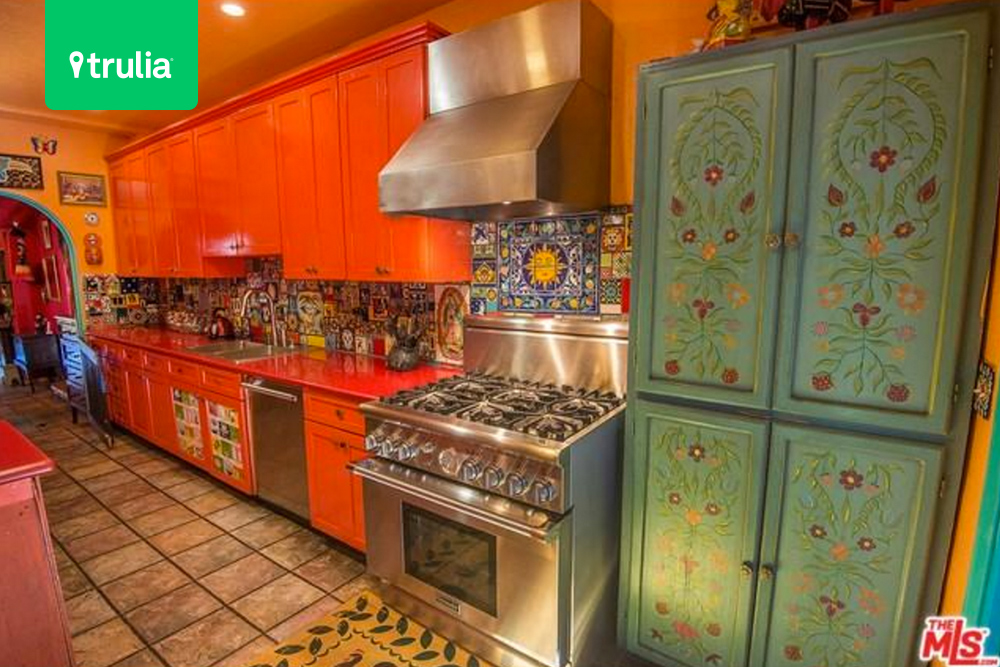 $1.99 million, 1975 Redesdale Ave., Los Angeles, CA 90039
"Colorful" doesn't begin to describe this space, which features a lively Spanish tile backsplash and hand-painted cabinets. If you're taken with this exotic look, try it out with stick-on decals that mimic the look of Spanish tiles without the commitment.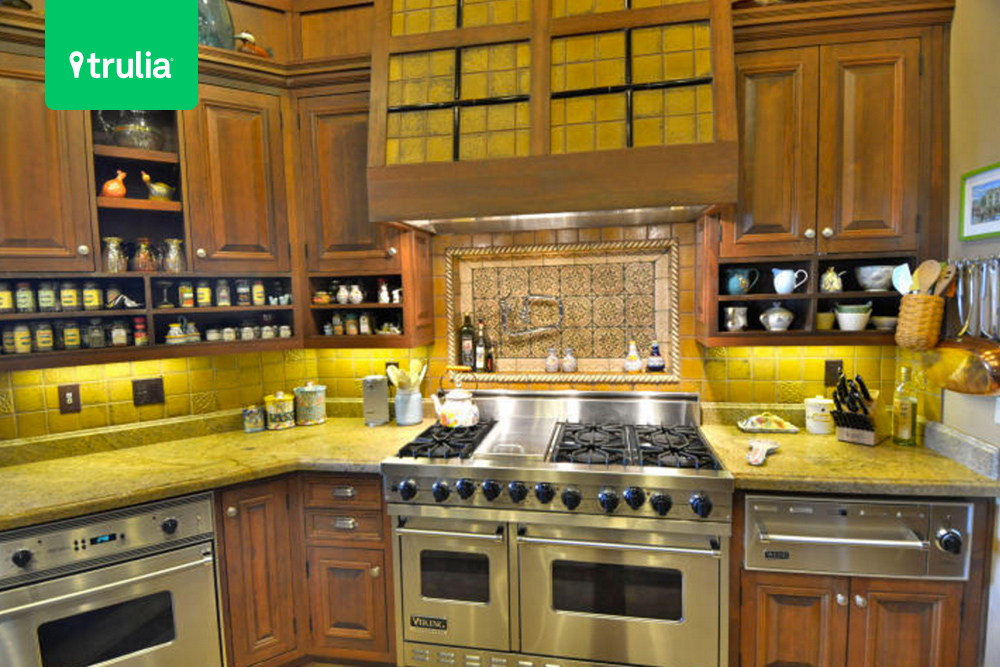 $2.38 million, 5301 High Canyon Trail NE, Albuquerque, NM 87111
In this kitchen, the rubbed finish of the wood cabinets works with the soft brown walls, creating a cozy look. Open kitchen shelves, such as the spice shelf behind the range, reinforce the homey feel (while also being incredibly convenient). Maybe it's time to embrace open storage?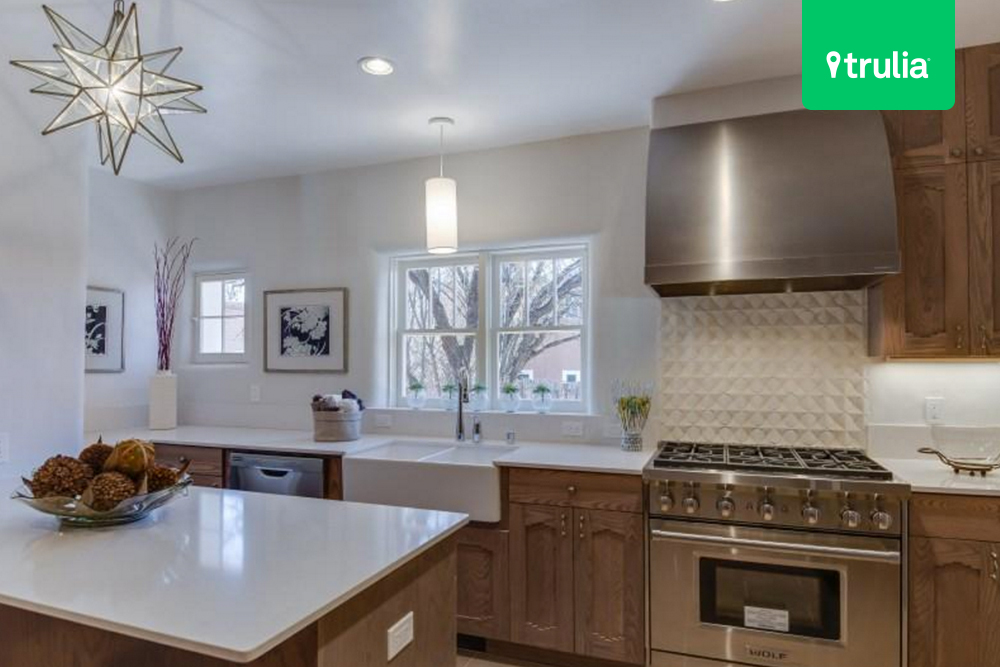 $2.35 million, 777 Acequia Madre, Santa Fe, NM 87505
The Moravian star pendant light brings personality to this elegant kitchen design. You can find similar versions at most big home stores, though they might be categorized as "exterior lighting."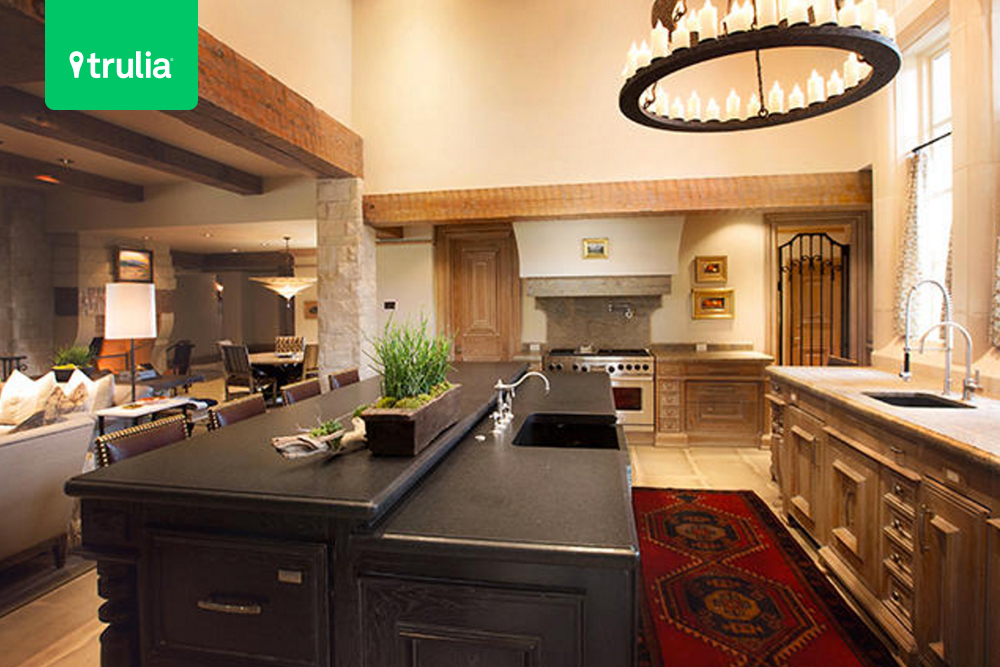 $3.9 million, 4340 Covington Way, Norman, OK 73072
The commanding candle chandelier brings a little Gothic edge to this rustic space. Though such drama usually comes at a price, you can often find oversized wrought-iron light fixtures at antiques and salvage stores.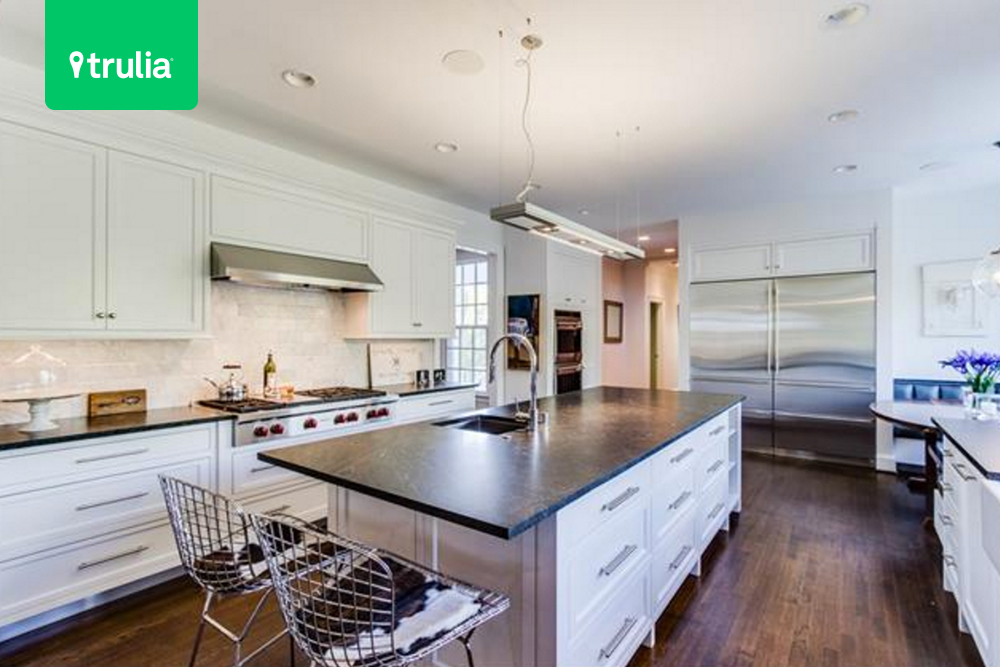 $2.35 million, 1614 Carriage Drive, Manakin Sabot, VA 23103
White cabinetry, dark countertops, and stainless steel appliances prove that simplicity is always in style. Borrow this chic monochromatic color scheme for a refined kitchen that exudes sophistication.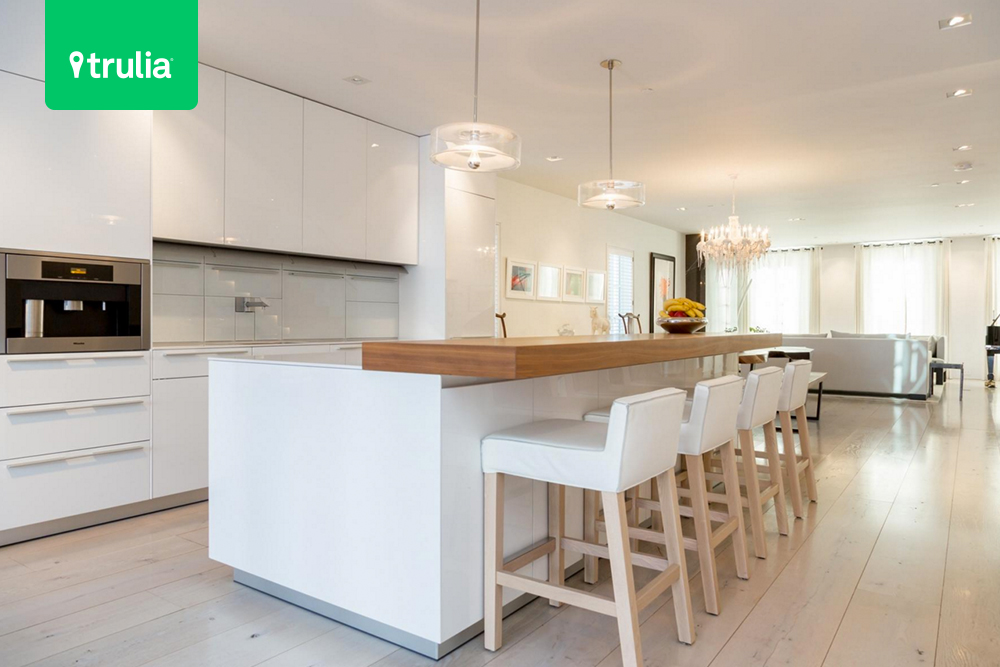 $9.99 million, 3245 N St. NW, Washington, DC 20007
Sleek is chic in this oh-so-modern kitchen, which is surprisingly found in a historic townhouse. This expensive Bulthaup look is easy to steal by choosing white laminate cabinets, minimalist glass pendant lighting, and streamlined barstools (all of which can be found affordably at IKEA).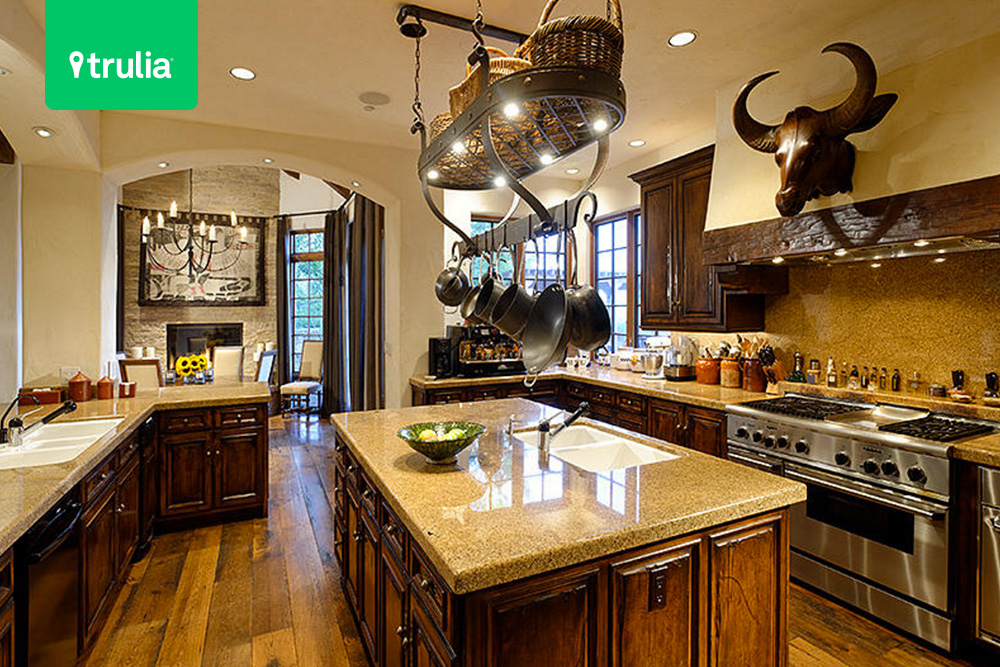 $20 million, 250 Running Mare Road, Woody Creek, CO 81656
Reclaimed wood, animal sculpture, and wrought-iron accents work for this Colorado home, which fittingly has a hunting lodge feel. Score faux animals and lighter-weight iron pieces at flea markets and salvage shops, respectively, to give your home a similar vibe.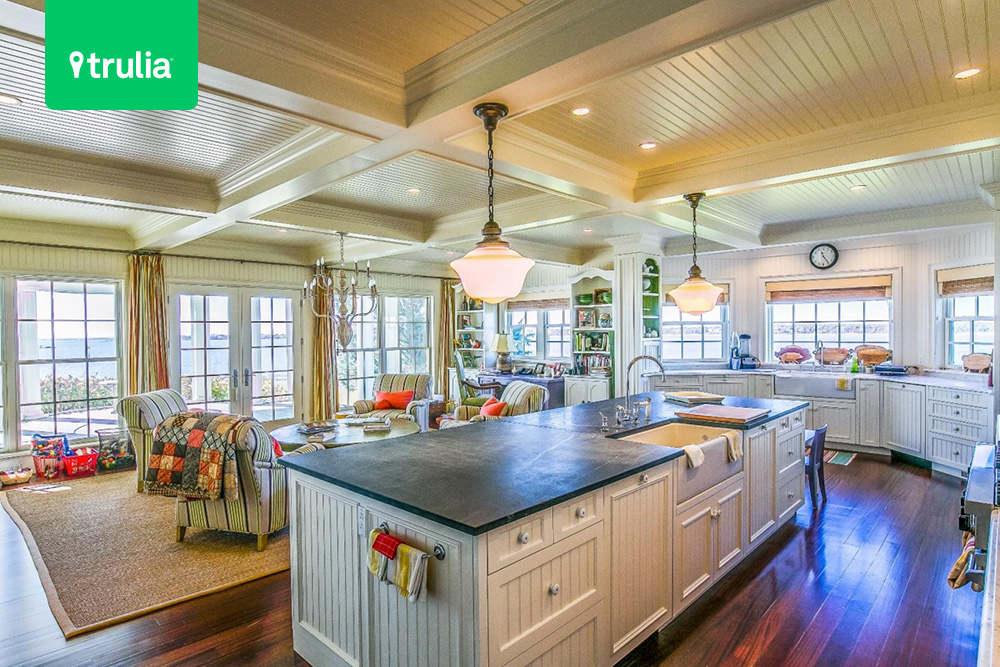 $20 million, 22 Lelands Path, Edgartown, MA 02539
This New England kitchen boasts a comforting, timeless design that will look just as fresh decades from now. Frosted-glass pendants are often one of the more inexpensive options in the lighting department of any given home improvement store and never seem to feel dated.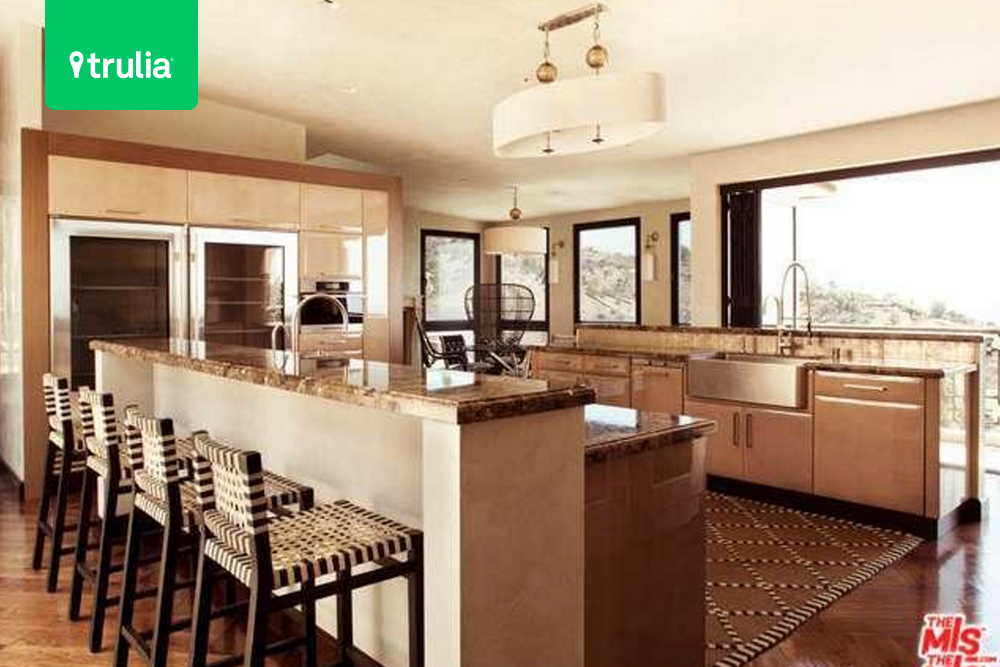 $17.99 million, 22201 Carbon Mesa Road, Malibu, CA 90265
A soothing range of warm neutrals helps shift the focus to great accessories — such as those woven Shaker-inspired barstools. Similar versions can be scored online by searching for "woven-back counter stools."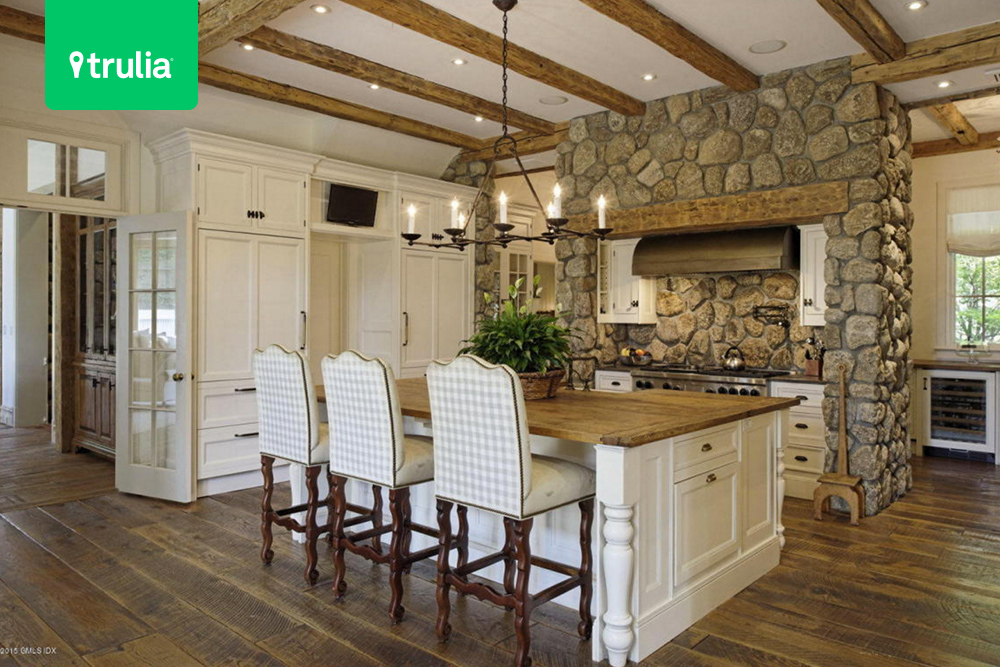 $16.2 million, 44 Mooreland Road, Greenwich, CT 06831
Bold stone walls make this Connecticut kitchen feel right out of Old World Europe. No renovations are needed to achieve this dramatic look — instead, try stone veneer, which attaches to clean wall surfaces with adhesive.
What's your favorite of the above kitchen designs? Have you incorporated any of these into your kitchen? Tell us in the comments!