When it comes to extravagance, NBA stars sure know how to live it up in luxurious style. And with NBA All-Star Weekend just around the corner, we thought we'd highlight some palatial player pads.
It's safe to say each one is a slam-dunk.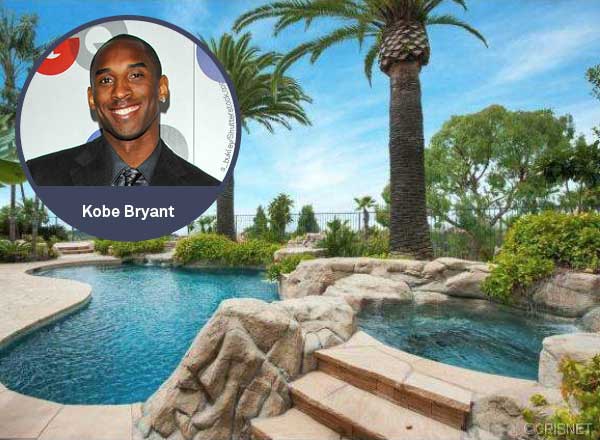 First up is Kobe Bryant, who we all know enjoys the finer things in life. Back in 2013, Kobe and his wife, Vanessa, owner of the largest "I'm Sorry" ring in the history of time, put their gated Cali mansion on the market for $8.59 million.
The 8,500-square-foot home features a hair salon, a theater with lobby and bar, a large gym, and a library with a shark tank. That's right, a SHARK TANK.
But unfortunately, the mansion has yet to sell. Just last week, Kobe dropped the price to $6.99 million from $7.59 million, the Los Angeles Times reported. Maybe libraries with shark tanks aren't the hot commodities they used to be.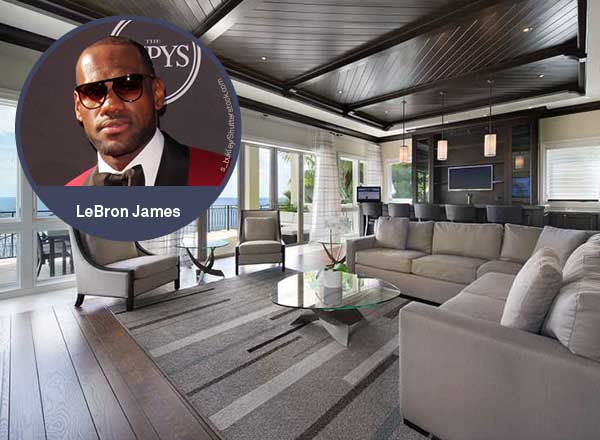 Another all-star player with luxe digs? LeBron James. He recently had to leave his Miami spread so he could return to the beautiful city of Cleveland.
So if you're looking for a quaint home in South Florida, this $17 million spread in Coconut Grove features a swank chef's kitchen, sommelier's wine cellar, office, custom theater, guest home, and private master rooftop sun deck.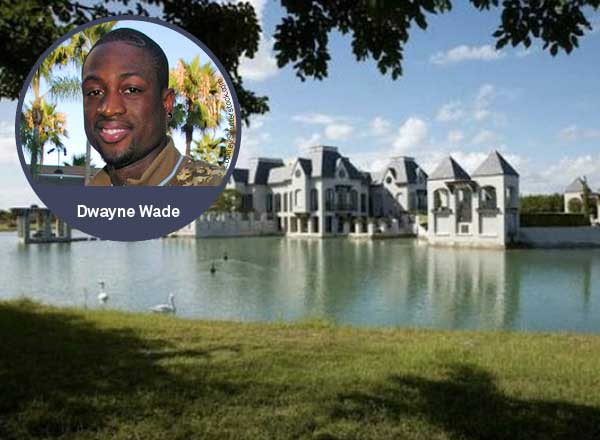 Back in Miami,all-star guard Dwayne Wade and his lovely wife, Gabrielle Union (you may know her from every teen movie ever created, including Bring It On and 10 Things I Hate About You), probably own a nice enough crib, but that didn't stop them from getting married in a lavish ceremony.
The couple wed at the Chateau Artisan, which could be yours for the low, low price of $12.8 million. (Pocket change, really.)
The eight-bedroom, 10-bath palace features a wine cellar, sprawling lawns, a koi pond, and incredible gardens. And if the giant moat surrounding the castle isn't enough protection for you, it has impact glass and a full-house generator.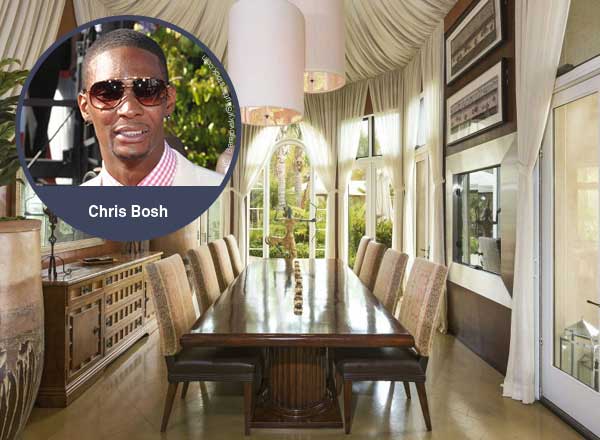 Back in Cali, baller Chris Bosh recently unloaded some serious real estate. The Miami Heat star decided to ditch his Pacific Palisades estate, which went unused so often that he would rent it out for $45,000 a month. It hit the market for $14.5 million, but no word yet if it's gotten any bites.
The gated home, which features panoramic views of the ocean and mountains, also has a resort-style infinity pool with swim-up bar, outdoor kitchen with pizza oven, a movie theater, and of course staff quarters for your butler to live in.
But it's not just current ballers who are rockin' the real estate market.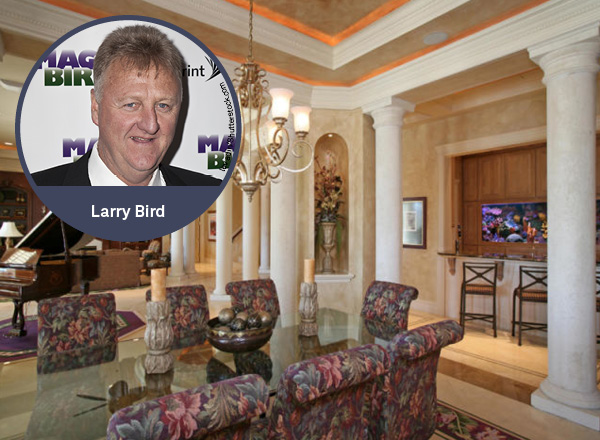 Check out this Naples, FL, waterfront pad that used to belong to Celtics great Larry Bird — it comes complete with a tiki hut and saltwater aquarium.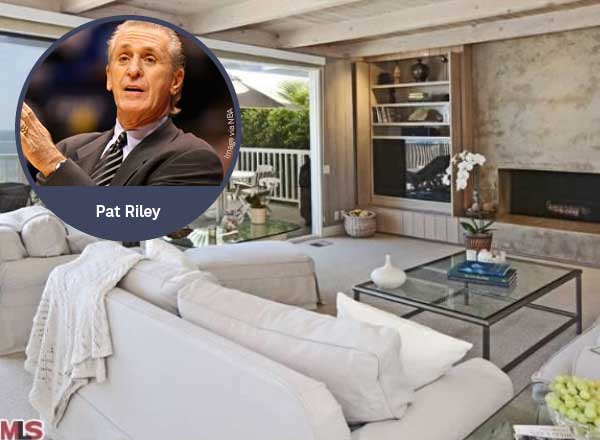 Or you can stay the night at legendary NBA coach Pat Riley's beachfront Malibu, CA, home, which rents for $18,000 a month. Pat and his wife also own the house two doors down, because everyone knows it's important to keep your portfolio diversified.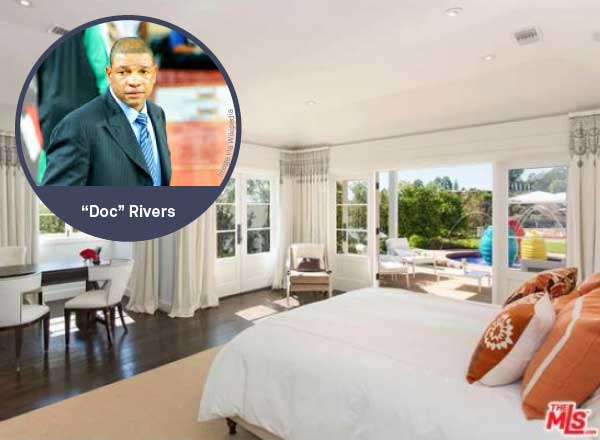 And then there's ex-Celtics coach Doc Rivers, who said goodbye to East Coast snow for this sick pad in L.A. Clippers territory, which even has a guesthouse made of steel and glass.
You know what they say about people in glass houses, don't you? But since it's Doc, we'll give him a pass.