Not long after San Francisco became a gold-rush boomtown in the mid-19th century, flocks of newfound (and often well-to-do) city-dwellers began to realize they needed a place to escape the city. This is how the resort towns like Guerneville, located roughly an hour north of the city on the Russian River, began to boom.
In the late 1940s, a miniature golf course opened up in Guerneville and added to the family atmosphere of the town, but not long after—with the demise of the railroad from the city and the rising popularity of air travel in the 1960s—the region fell into a slow decline.
But these days, the Russian River is back.
In quaint towns like Guerneville and Monte Rio, what's old is becoming new again. Defunct banks have been repurposed into artisan ice-cream parlors, respected chefs have imported first-rate cuisine to the country, old trailer parks have become trendy airstream "glamping" grounds, and old movie theaters like the Rio have been restored and turned into cultural centerpieces. But there's still room in the Russian River to blend the old and the new, which is where this same miniature golf from the 1940s comes into the picture: it's now for sale, a single-family home with miniature golf course included.
The home and the mini-golf course (listed at $695,000) are on half an acre of property located in prime real estate just across the bridge from the iconic Johnson's Beach.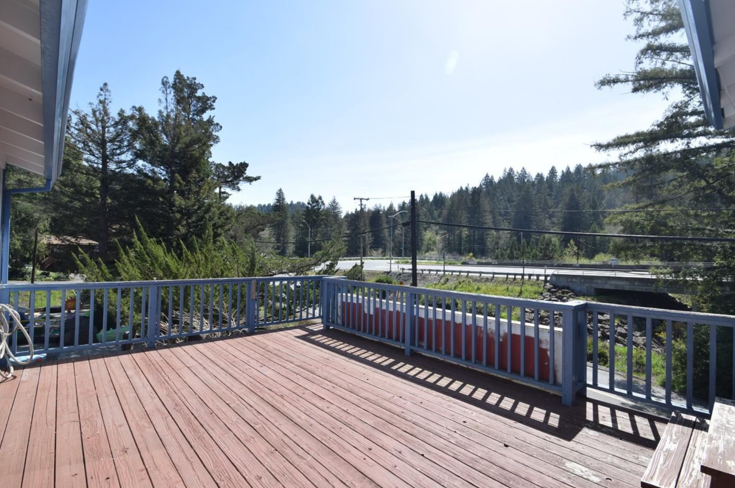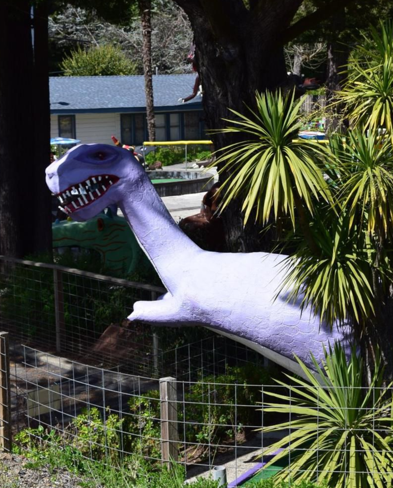 The appliances in the kitchen have also been updated, and there are four bedrooms that can be configured to your liking. In addition to a miniature golf course, however, the property includes multiple dinosaur sculptures (along with many far weirder monuments) including this intimidatingly adorable T-Rex?
If a defunct bank can become a cool new ice cream parlor, what could this former arcade become?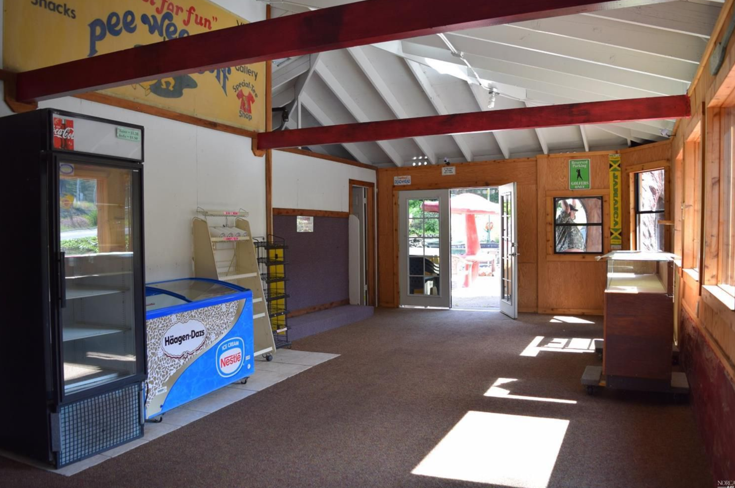 The home is close enough to Guerneville that you can easily walk to the bars and restaurants. By the way, it's just one example of the kinds of unique properties that are on offer in the Russian River region: This former amusement park just sold to new owners, as well.
Of course, if you're wary of dinosaurs (and putters), there are plenty of other Russian River properties that display the beauty and old-school charm of the region—and with the right touch, could be modernized while still maintaining that connection to its storied past.