We're launching a beautiful new way to organize, share, and make decisions about a new home.
At Trulia, our mission is to make it simple to find your way home. We've heard time and again that one of the biggest challenges in the home-buying and renting process is keeping track of prospective properties and sharing them with the people who are part of your home search. Trulia's boards are here to help.
Forget jumbled bookmarks and blah spreadsheets — now when you search on Trulia or on your Trulia app, you can add properties to personalized boards and share them with your spouse, agent, or family and friends with just a tap on your mobile device. You can view details, add and remove homes, and (coming soon!) chat on boards in real time across platforms.
How it works:
1. With a simple tap, add your favorite properties to boards you create, such as "Homes Near Work" or "Dream Homes."
2. Team up with family, friends, or agents by adding them to a board so they can participate with you in real time. As soon as you add them, they'll get an email notification in their inbox.
3. You can add and remove properties anytime. Plus, you'll receive an immediate notification whenever a board is changed or updated by someone else.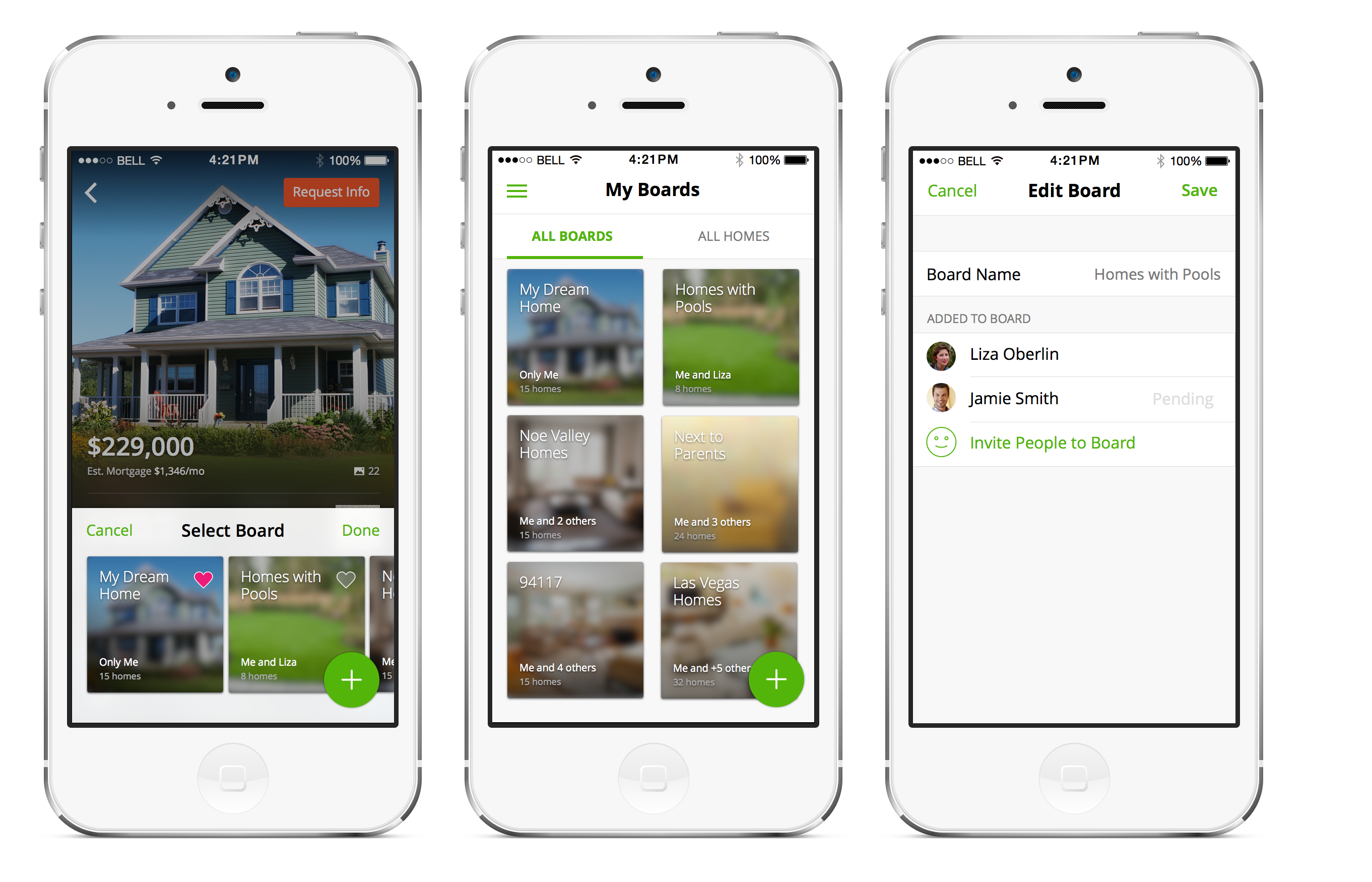 Whether you're in the market for a new home or simply drawing inspiration for a dream abode, Trulia's boards will make your home-buying or renting process simple, interactive, and a little more fun.
For extra inspiration, take a peek at style makers Victoria Smith of SFGirlByBay and Justina Blakeney of The Jungalow, who are both using boards to assist in their own real-life home searches.
Home personality: found
In the spirit of peaceful cohabitation, head over to the Trulia Buyers-Diggs Test.
Whether you're a hot mess or a neat freak, social butterfly or lone wolf, the test will not only reveal what kind of place you should look for, but it also will compare your answers with your partner's to gauge compatibility with a soon-to-be roommate or significant other.
A little extra somethin'
Between now and April 30, 2015, everyone who creates a board on Trulia will automatically be entered for a chance to win $25,000 — $15,000 in cash, along with a $10,000 merchandise credit to spend at One Kings Lane. Talk about a helpful head start for a future dream home!
So what are you waiting for? Sign in to Trulia.com and make your first board (or simply save a property on our site) and let us know what you think of the new boards in the comments below.