Autumn is an intoxicating season as temperatures dip and the nights get crisp. Leaves change color, and people perch pumpkins at the front door in plenty of places. There's really no place like New England, though, to get the full-price-ticket show and live those fleeting months as if inside a Winslow Homer painting.
For those looking for the perfectly picturesque, pre-ski-season sojourn, these fuss-free, forest-tucked homes for rent in Milford, CT and beyond will take in you and your fresh-picked bushels of apples, and keep you warm when the wind starts to whip.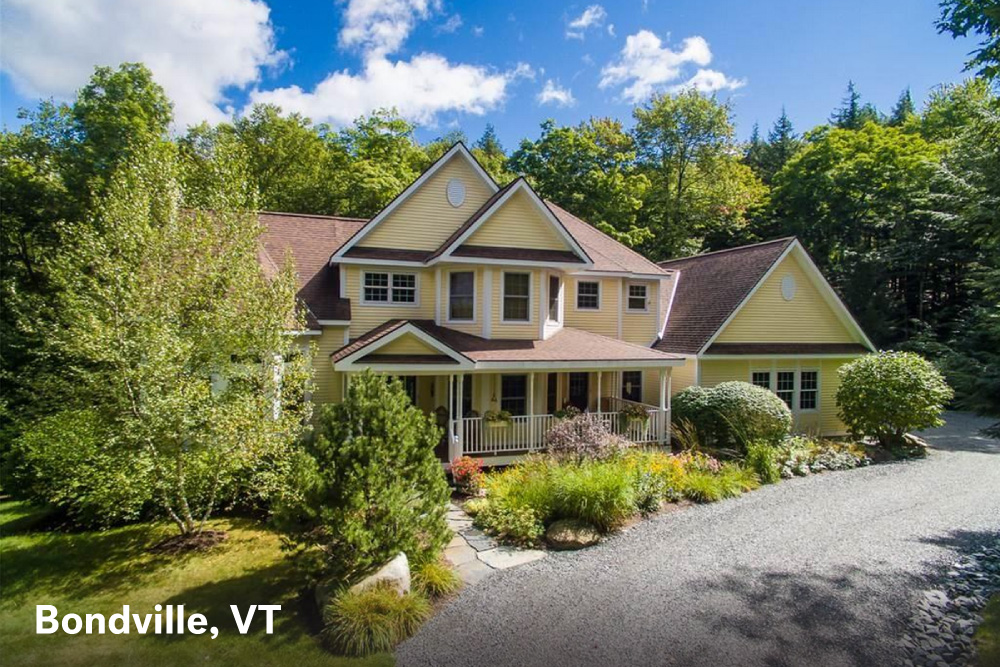 Perfect for snow days: $9,000 35 Stratton Ridge Road, Bondville, VT 05340
Easygoing elegance abounds in this sprawling, five-bedroom, four-bathroom manor on the Stratton shuttle — service is all-inclusive with this rental — so you're not only sitting pretty, you'll also be minutes away from skiing. When you get home from a day outside, climbing up or going down the mountain, you may want to relax on giant leather couches by the wood-burning fireplace — or take a soak in one of the deep tubs inside or outside in the covered hot tub, nestled among the trees.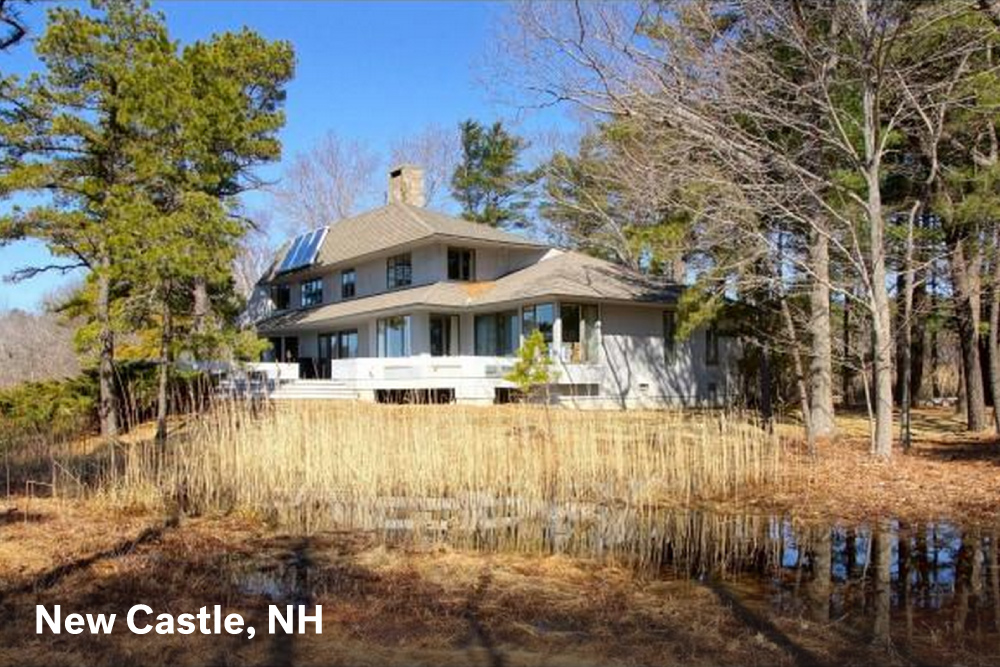 Seven acres of heaven by the sea: $4,500, 120 Wild Rose Lane, New Castle, NH 03854
Autumn in New England is, of course, legendary — but add in an ocean backdrop and it really can't be matched. The Atlantic Ocean and Little Harbor views from this spacious bungalow stretch beyond the nearly-7-acre lot for as far as the eye can see, bringing out the very best of the season in New Hampshire. A broad, wraparound deck accommodates sunrise and sunset peeping, while anyone wandering the chilly dunes or sailing the windy seas will be stunned by the house's magical, solitary setting by the beach.
Fresh-air hideaway: $1,900, 40 Fawnbook Lane, Simsbury, CT 06070
A quick half-hour drive from Hartford, CT, lands you in this quaint and quintessentially New England–style four-bedroom. Surrounded by friendly, suburban forest, this property takes in vistas from verdant to fiery fall drama in 3-D. You've got everything you need to get comfortable as the air gets a little chillier, including the requisite brick fireplace.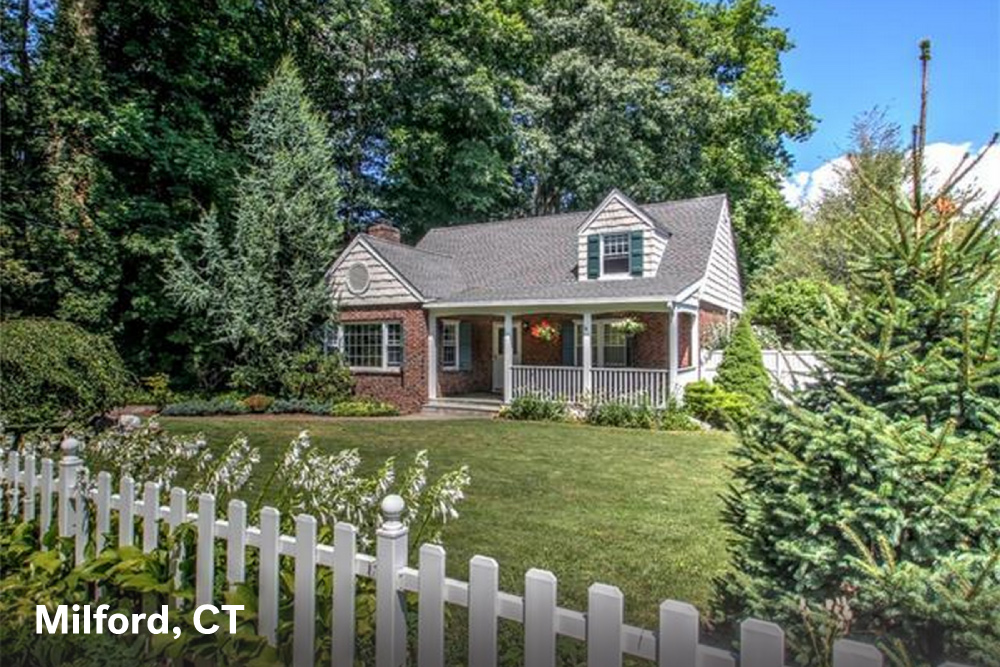 The great Connecticut Cape: $2,250, 19 Cedarhurst Lane, Milford, CT 06461
What's the house version of a fresh bouquet of blue hydrangeas? Surely, it's this breezy, classic Cape in Milford, CT. The cheery three-bedroom cottage hits all the right marks of southern New England style on the outside: beautiful brickwork, covered breezeway for some hanging baskets and a pair of rockers, and a spacious lawn. Inside, handsome molding and updated kitchen and bathrooms give the traditional cottage a fresher feel.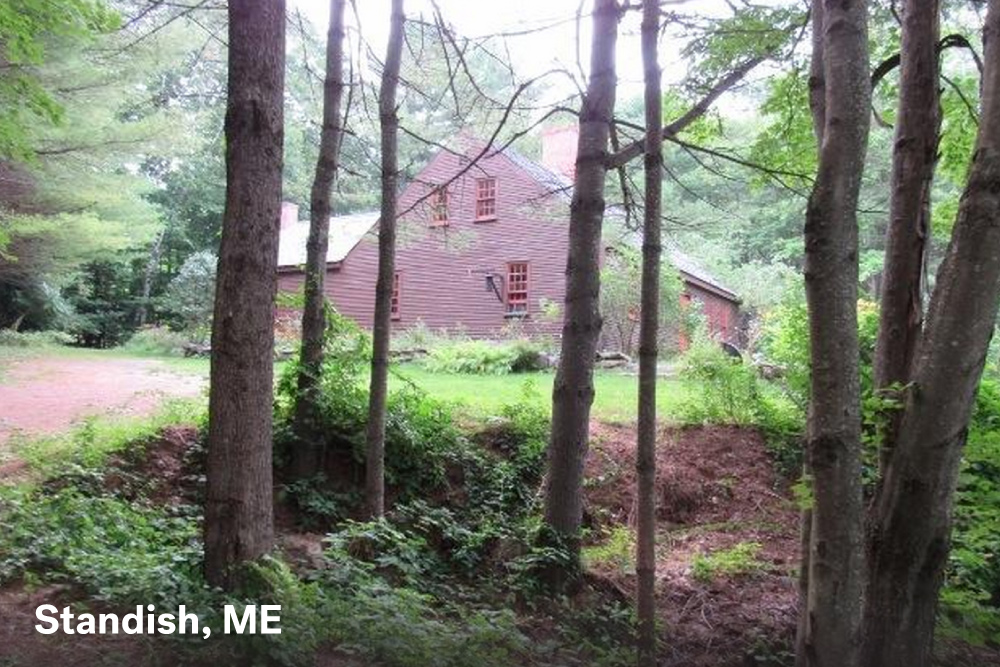 Restored brilliance in the Maine woods: $1,400, Address not disclosed, Standish, ME 04084
Lots of houses claim to be Colonials, but this one has earned its stripes with nearly 300 years under its belt. Originally built in 1720, the red clapboard house was disassembled, moved, and restored to its antique grandeur on a woodsy 4.8-acre lot with 3-acre pond.
To step inside its 2,400 square feet is to be transported back in time — save for the efficiency updates and modern appliances — with beam and tin ceilings, a soapstone sink, wood-burning cookstove and multiple brick fireplaces, and woodwork and built-ins. If you want to immerse yourself in our country's early roots in the spirit of 18th-century New England, this must be the place.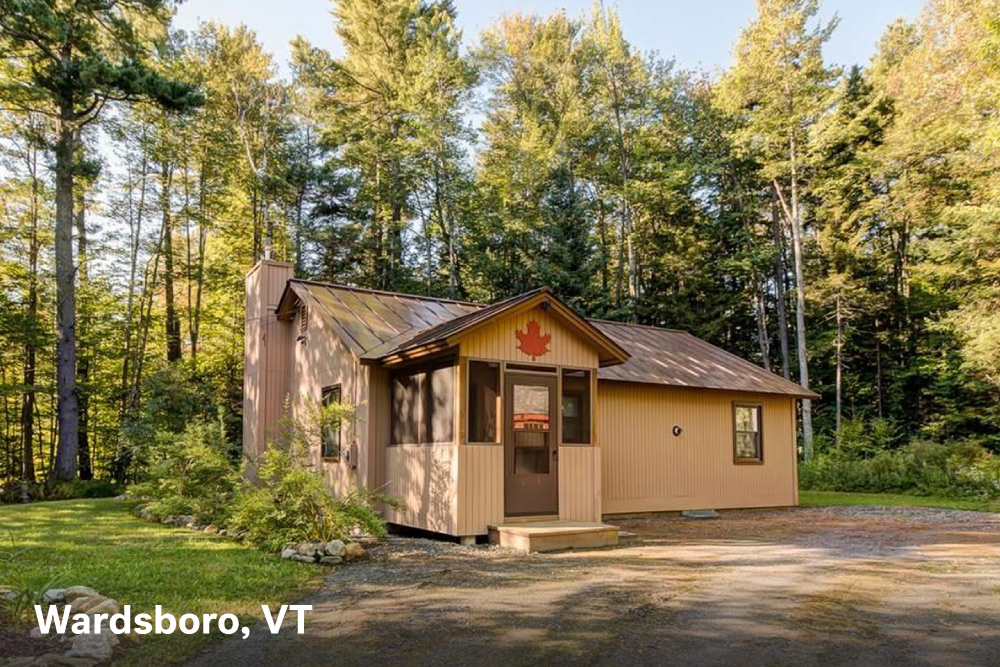 Vermont maple sweetness: $2,000, 23 Maple Drive, Wardsboro, VT 05355
Just a jaunt away from Mount Snow, with Stratton just a few minutes farther, this chalet in the woods oozes old-school New England charm. The three-bedroom bungalow offers a wood-paneled respite — and ski equipment storage — for the winter season and a place to take in the region's famous foliage until the snow hits. Warm up your weekends with a gas fireplace and Rinnai heating system while enjoying a shiny new bathroom, cozy living room-kitchen-dining area, and a perfect little porch out back for year-round grilling.