Paint can make more of a difference in changing a home's aesthetic than new accessories and furniture. Why? Color makes an immediate impact because it's on one of the largest surface areas in your home.
But a painting project that seems simple can easily go awry if the proper prep work hasn't been done. (No one loves streaky paint.)
Avoid mishaps and get a room that's painted to perfection with these tips from Sherwin-Williams.
Gather materials
It's best to have all of the proper tools on hand before the first dip of the paintbrush. Sherwin-Williams suggests having the following tools at the ready to ensure a seamless painting experience:
Wash bucket
Mild dishwashing soap
Cellulose sponge
1-inch painter's tape
Flexible putty knife
Dropcloths
Primer
Plastic paint container
Roller pan/tray
Paint stir sticks
2-inch to 3-inch angled sash paintbrush
Paint roller
Paint roller covers:

¼-inch to ⅜-inch nap thickness for smooth surfaces
½-inch to 1-inch nap thickness for rough or stippled surfaces

Paint roller extension pole
Paint rags
Ladder
Acrylic caulk
Caulk gun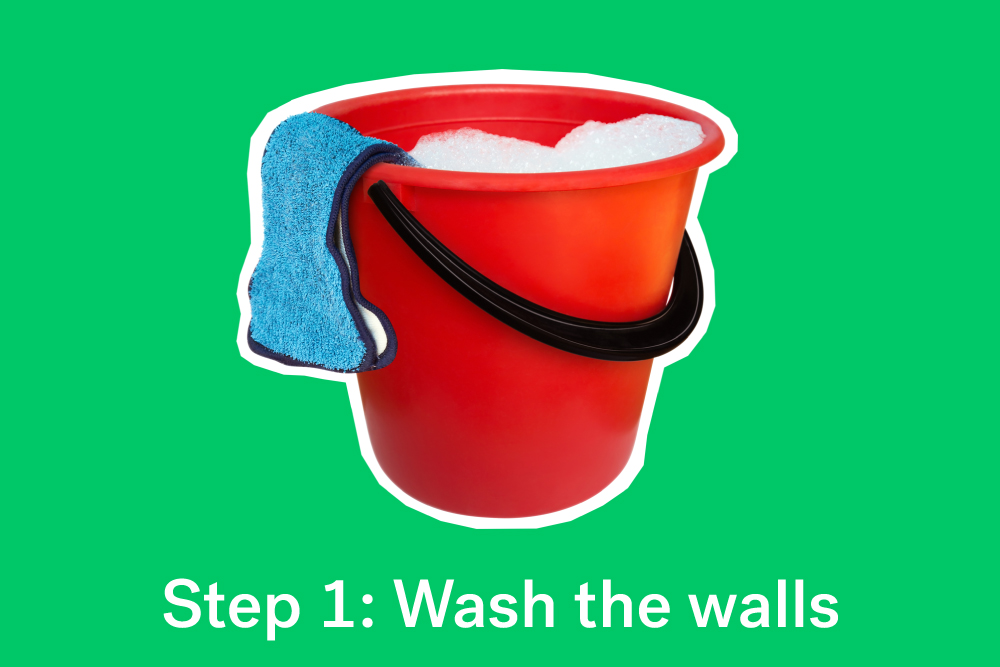 Step 1: Wash the walls
To get a perfect paint job, it's all about the proper prep for your walls. That starts with removing all of the loose paint and patching any holes or cracks.
Next, wash your walls. A simple dusting of the walls and trim where dirt tends to gather can prevent painting problems such as paint that doesn't properly adhere to the wall. Experts from Sherwin-Williams recommend using a mixture of lukewarm water and mild soap and gently rubbing with a rag or cotton cloth in a circular motion. Rinse your walls using a slightly damp cellulose sponge.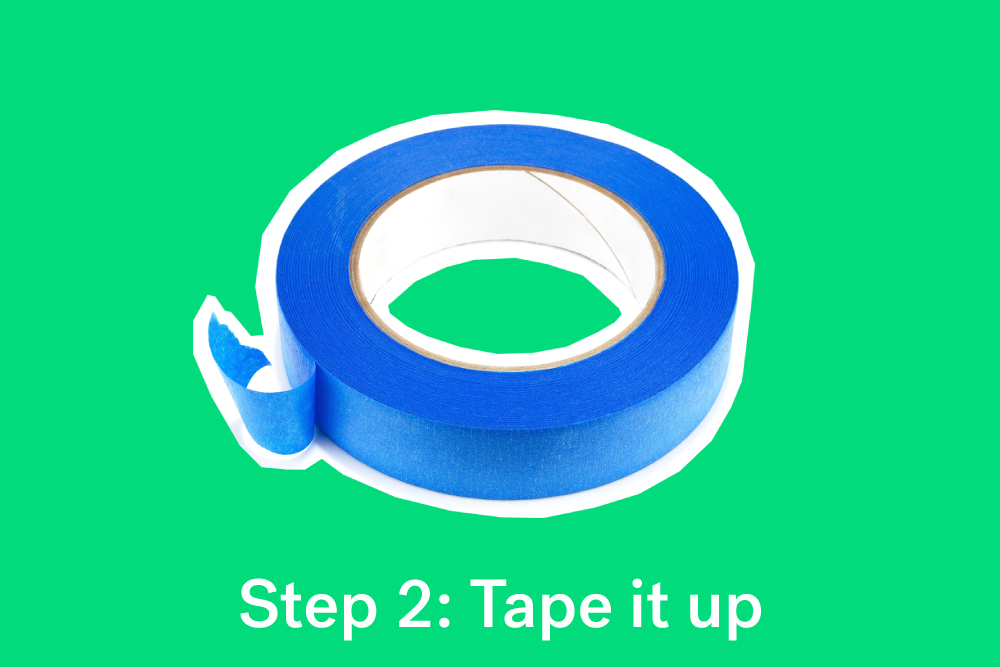 Step 2: Tape it up
It may seem an unnecessary step, but taping the walls is of the utmost importance if you want to keep paint from dripping onto trim or, worse, the floor. To start, check that your walls and trim are thoroughly dry before applying painter's tape.
Use longer pieces of tape rather than several shorter pieces. This critical step helps minimize the possibility of gaps in your tape and helps ensure paint won't sneak through. Start in a corner, pressing to the trim in small sections as you go. To make it even more secure, use a clean putty knife to press the tape's edges to the trim so your tape sticks firmly. This will help ensure you get a nice, even paint line.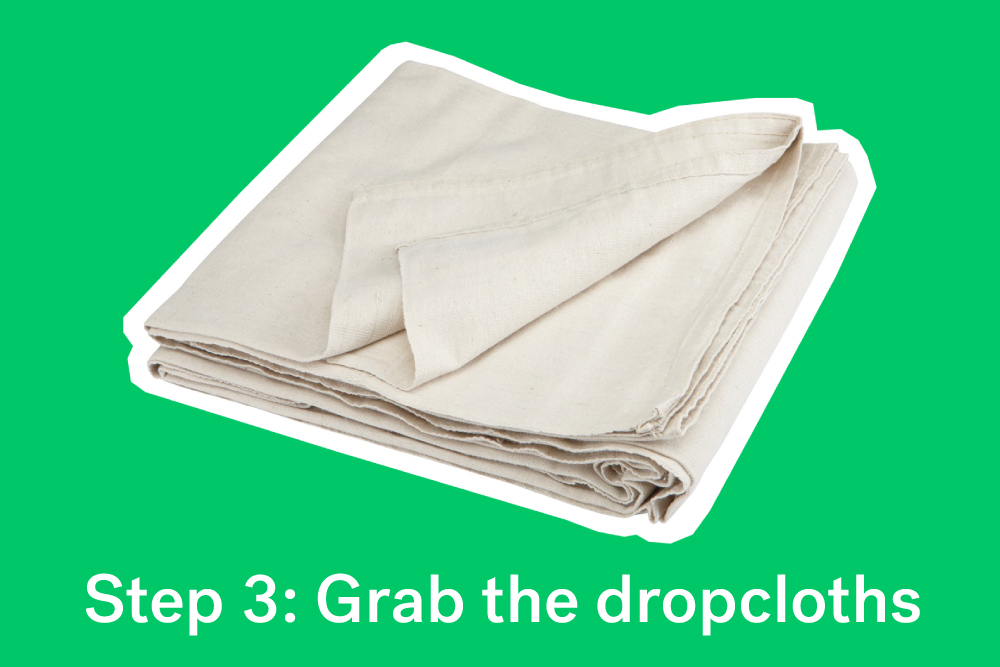 Step 3: Grab the dropcloths
Paint on the carpet or in the cracks of your hardwood floors? No, thanks.
To avoid this, use one or more dropcloths to protect your flooring and furniture from paint drips. Canvas dropcloths are the most durable, and the fabric works to absorb paint drips and spills — and they're reusable.
Plastic and paper dropcloths cost less but tend to slide when you walk on them, so use painter's tape to secure the edges to the floor.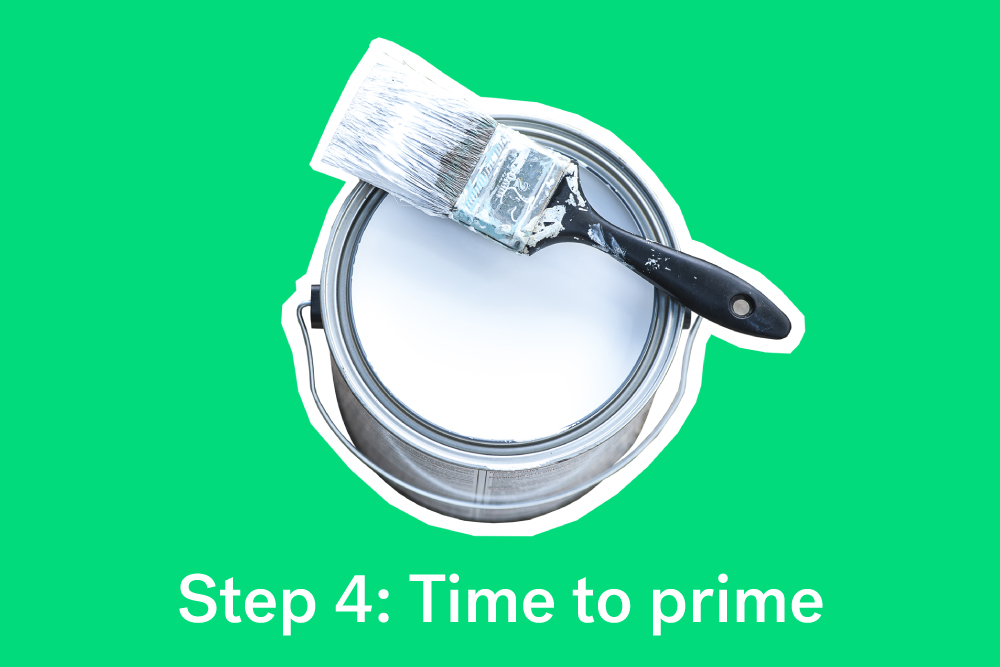 Step 4: Time to prime
Priming may not be necessary if you're working with an all-white wall or a paint and primer in one. However, in the case where you're painting over an existing color, it's typically best to prime the wall first.
Starting off with a primer base helps you get a truer color and sheen from your paint. Plus, it provides a layer specially formulated to protect your topcoat.
To get started, use a 2-inch or 3-inch angled bristle brush and paint a narrow strip of primer all along your trim and the inside corners of your room. Prime the remainder of your wall with a roller.
Use a ¼-inch to ⅜-inch nap thickness for smooth surfaces. Use a ½-inch to 1-inch nap thickness for rough or stippled surfaces. If you're painting a room in a darker color, consider using tinted primer rather than white to ensure a true hue throughout the room.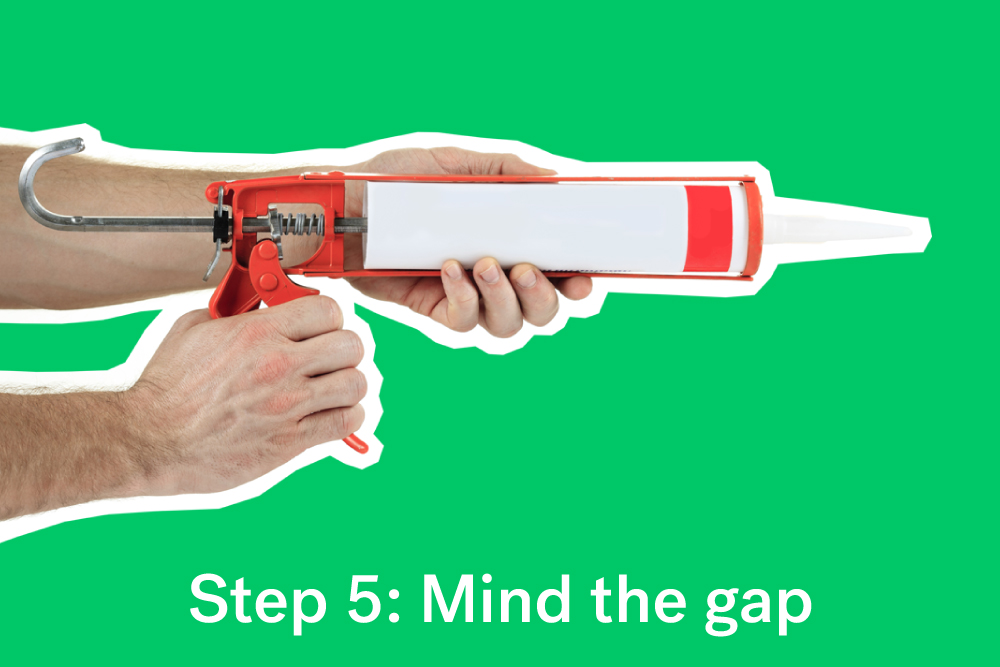 Step 5: Mind the gap
Gaps often form between walls and trim work. The solution: caulking. Fill them with an acrylic caulk after priming the wall and trim surfaces.
Not all caulks are paintable, so make sure you read the label to see if yours is. Use the little hole in your caulk gun handle to cut off the tip of the tube at a 45-degree angle. Carefully pierce the inner seal inside the tip using the seal-puncture tool found on most caulk guns. Load the tube into your caulk gun and squeeze out a small amount to start the flow.
Have a damp cotton rag handy to clean up excess. Start in one corner of your room, point the caulk tube tip into the crack, and gently squeeze an even flow of caulk along the crack. Wet your finger and use it to smooth out and remove excess amounts of caulk. Have a damp cloth handy to wipe your finger clean. Make sure you read the label to find out the dry time for your caulk too. Some take 24 hours, so make sure to account for this!
The finishing touch
You're ready to paint! Have more questions? Ask the experts at your neighborhood Sherwin-Williams paint store and be fully prepared to achieve beautiful painting results.
This post was sponsored by Sherwin-Williams.