In many parts of the country, the average national salary of $50,000 leaves renters with just enough cash for a comfortable home. But in popular US cities like New York and Chicago, the house hunt is as challenging as ever. There is some good news: According to Trulia's economists, Spring 2017 rents fell or were unchanged in nearly all markets from a year ago. Still, when it comes to finding a home in a big city, the question "How much house can I afford?" is as nerve-wracking as ever.
To illustrate what's possible on an average American salary, we dug into some current rental options for someone making $50,000 a year, the reported Bureau of Labor Statistics annual mean wage of May 2016. We sought out apartments in three of the most popular rental markets on Trulia, digging into three different neighborhoods in each city. The results are illuminating. While good deals can still be had, the reality of renting—even on a good salary—is that some renters are having to do a lot more with less.
What renting on a $50,000 salary looks like in Chicago.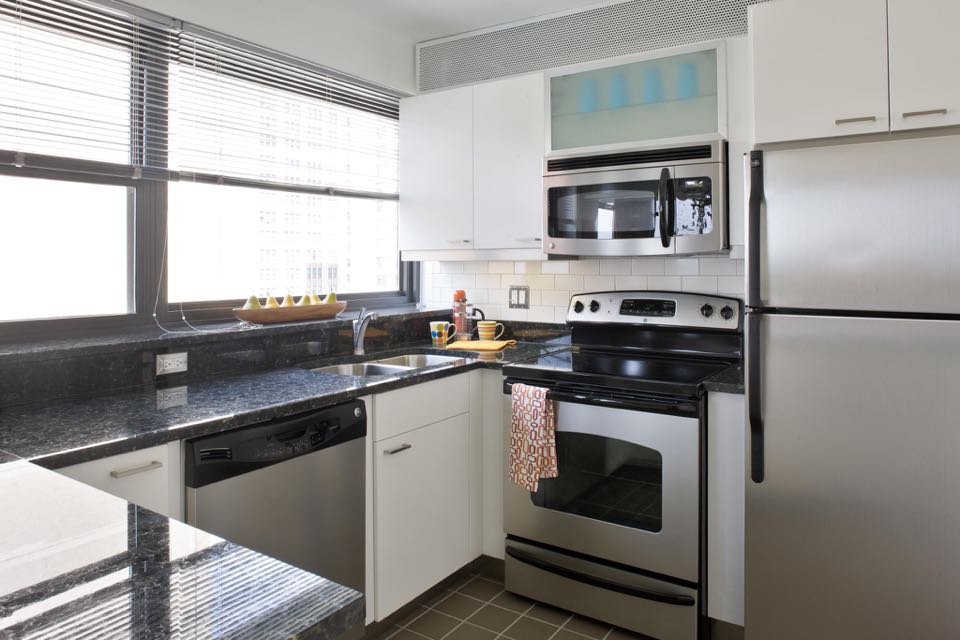 Kenwood
Best known as a former home of the Obama family, Kenwood is a diverse Chicago neighborhood. 57 percent of residents are single and 54 percent are college educated. Given the area's median rent of $2,350 a month, most single workers earning $50,000 a year will be looking at studios and one-bedrooms in this district. At the Algonquin Apartments, you can currently snag a 400-square-foot studio for $1,170 a month. It's small, but this pristine apartment, complete with sleek granite countertops and subway tile, stretches "little" a long way.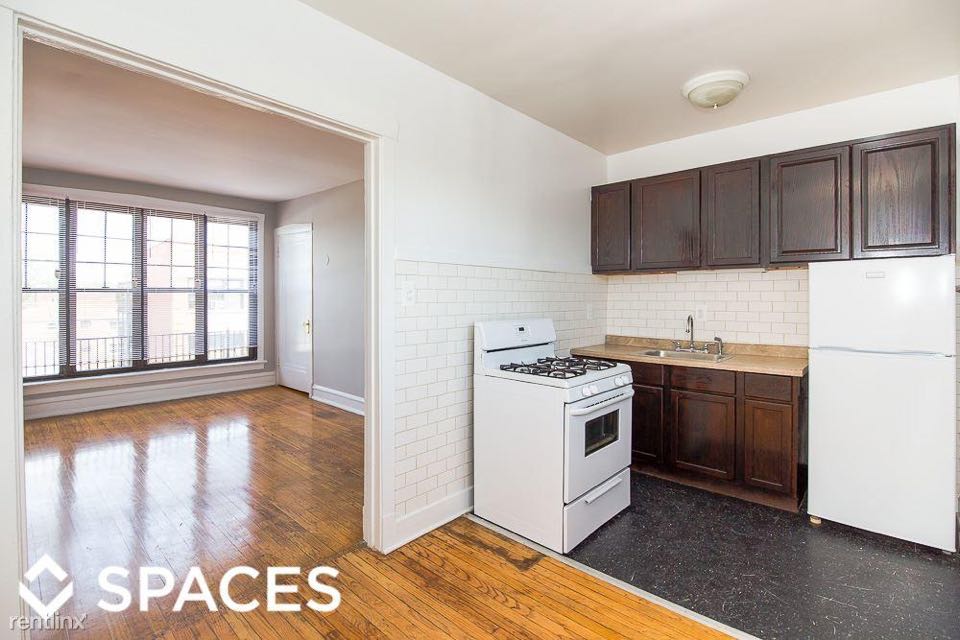 Edgewater
If you're searching for a quiet retreat from the city bustle, look no further than Chicago's Edgewater district. With a median rent of $1,450 a month, this neighborhood offers a few more options for renters on a budget. Pass on a studio and enjoy more space with this charming one-bedroom, one-bathroom apartment for $925 a month. Life in Edgewater comes with easy access to beaches, grocery stores, and coffee shops, and you won't even make it though a full podcast on the 25-minute commute to downtown.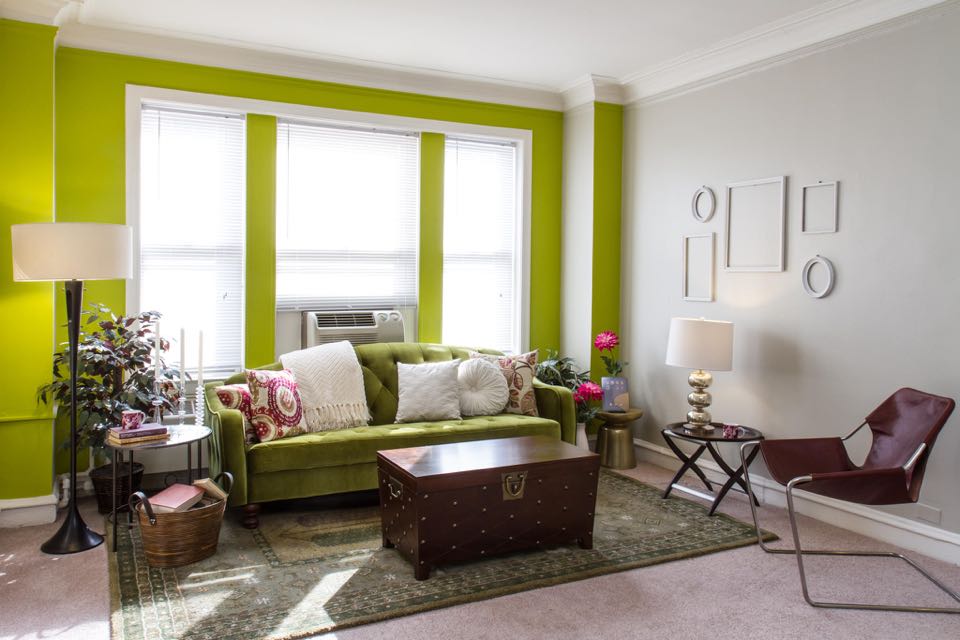 Hyde Park
Chicago's Hyde Park is one of the city's best-known neighborhoods, in part because it's home to the renowned University of Chicago. Filled with student-friendly cafes and bookstores, the area is only a 20-minute public transportation ride to downtown Chicago. The Windermere House, a renovated 1920s hotel, offers a 514-square-foot studio for $1,180 a month. (To upgrade to a 660-square-foot one-bedroom, you'll have to shell out $1,212 a month.) With that comes a fitness center, on-site laundry facilities, and a gorgeous lobby. Hyde Park's median monthly rent is $2,350 a month, so if you're willing to live in snug quarters, paying under $1,250 a month is a steal.
What renting on a $50,000 salary looks like in Atlanta.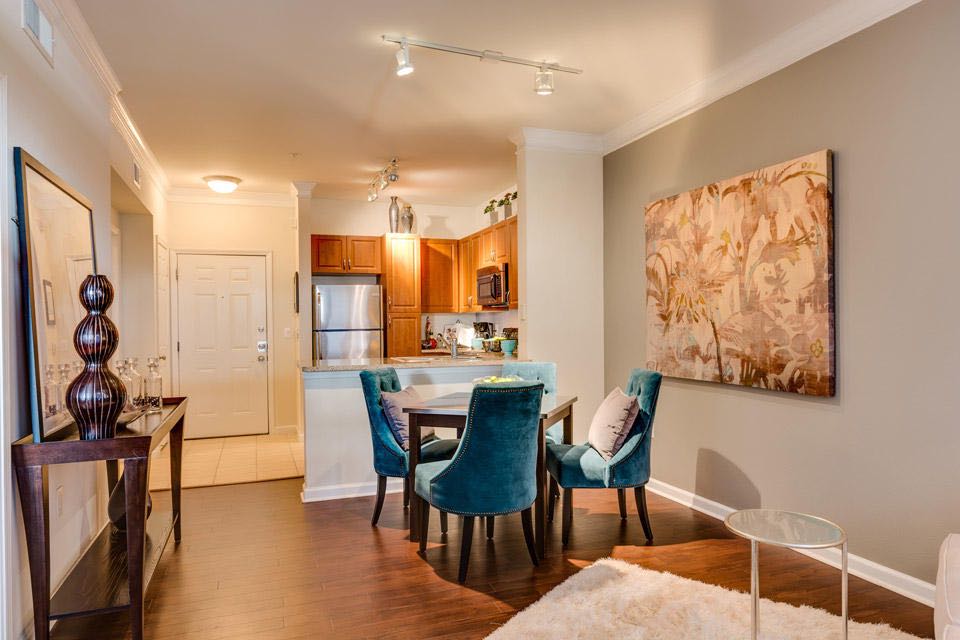 Ardmore
Atlanta'a Ardmore is brimming with restaurants, retailers, and nightlife. Dominated by young, single, college-educated renters, this pricey neighborhood has a median rent of $2,575 a month. Luckily, you can still land a (relatively) affordable place at The Row. Here you'll find a 560-square-foot studio for $1,130 a month. On top of upscale apartments, renters at The Row enjoy life on a scenic, tree-lined street, and deal-making amenities including a pool, spa, and fitness center.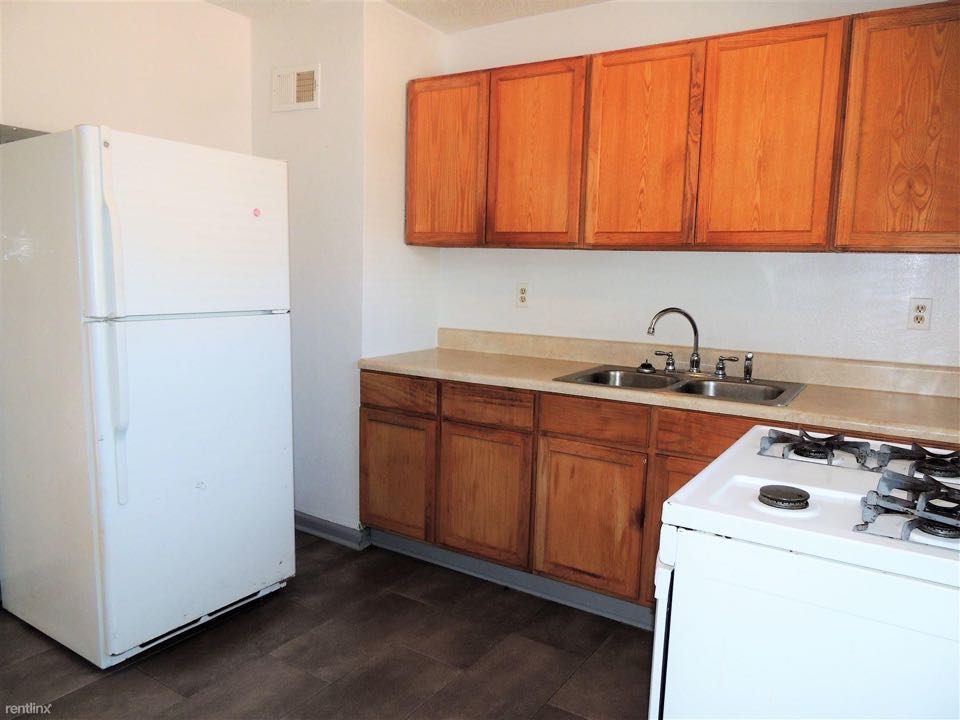 Peoplestown
For workers in need of easy access to downtown, Atlanta's Peoplestown may be the perfect spot. Of course, this super-safe area also has a median rent of $1,800, which makes it tricky for workers with salaries of $50,000 to find a home. At $750 a month, this two-bedroom, one-bathroom apartment is truly a unicorn rental. The 700-square-foot unit has new hardwood floors and large closets, and it's a short drive from plenty of shops and restaurants. You'll also enjoy proximity to nature trails, Zoo Atlanta, and all the fun that downtown has to offer.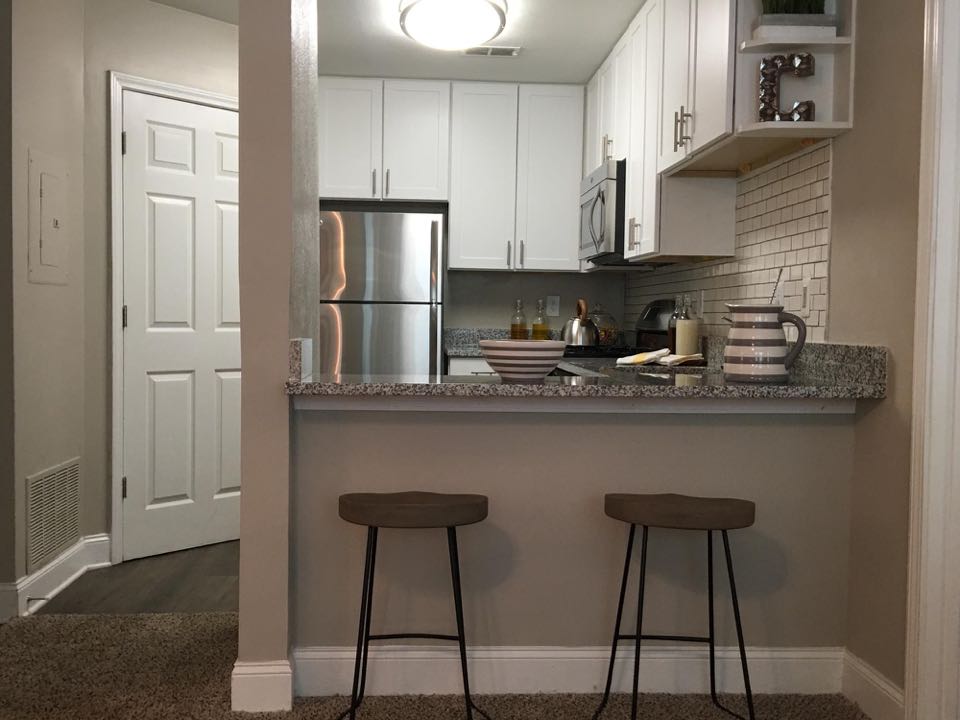 Piedmont Heights
Nestled between the excitement of downtown and the shops and art galleries of Buckhead, Piedmont Heights is the perfect spot for renters hoping to take in all that Atlanta has to offer. The median rent in Piedmont Heights is a whopping $3,800 a month. But it's still possible to snag a $50,000 salary-friendly home—if you're willing to keep a tight budget. At Morningside Courts, a one-bedroom, one-bathroom apartment starts at $1,033 a month. Along with granite countertops, stainless steel appliances, and 700 well-used square feet, you'll enjoy a huge pool and other excellent amenities.
What renting on a $50,000 salary looks like in New York.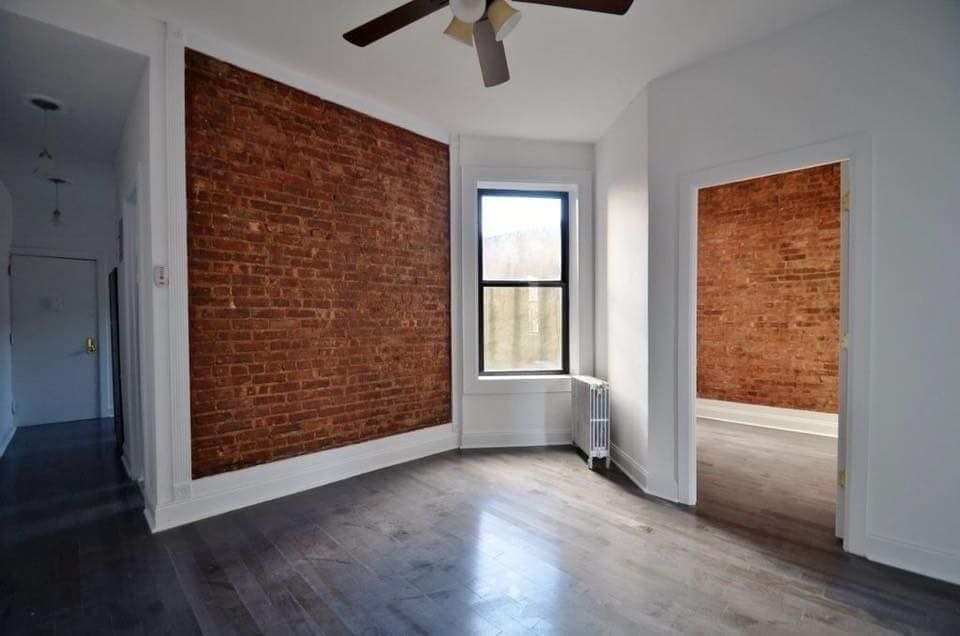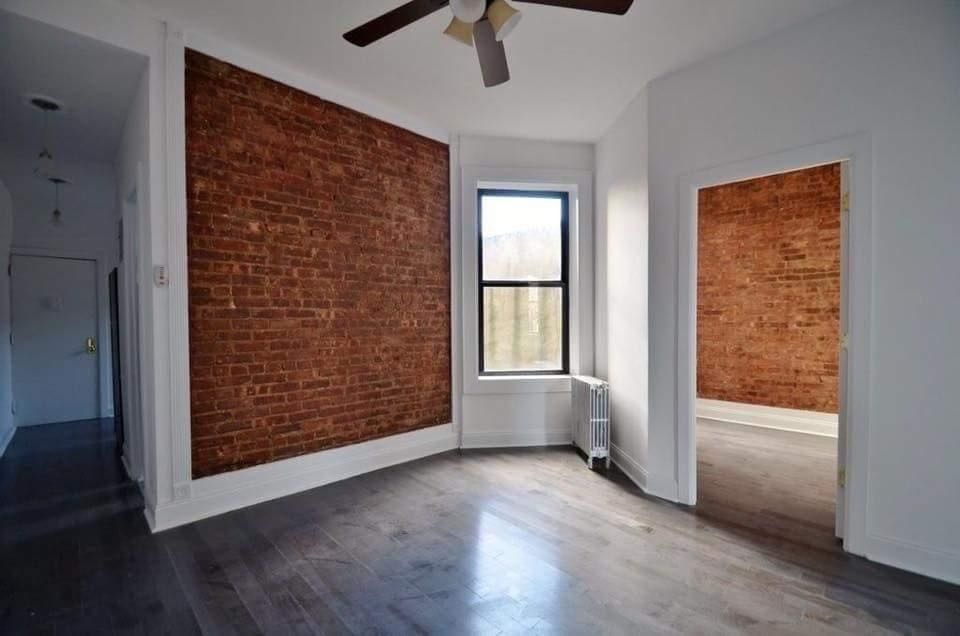 Harlem
One of New York City's most diverse neighborhoods, Harlem's population is 51% singles—and 41% of residents have college degrees. When roommates are part of the equation, Harlem is a great spot for students of both City College and Columbia University. For $950 a month, you can secure a room in this spacious, four-bedroom, one-bathroom apartment. Rent covers heat and hot water, so paying for utilities shouldn't make your living costs skyrocket. Crisp white walls complement the exposed brick that covers the unit, and the kitchen and bathroom are both updated. At this rent, you may have the extra cash to experience Harlem's booming restaurant scene—which includes the celeb chef joint, Red Rooster.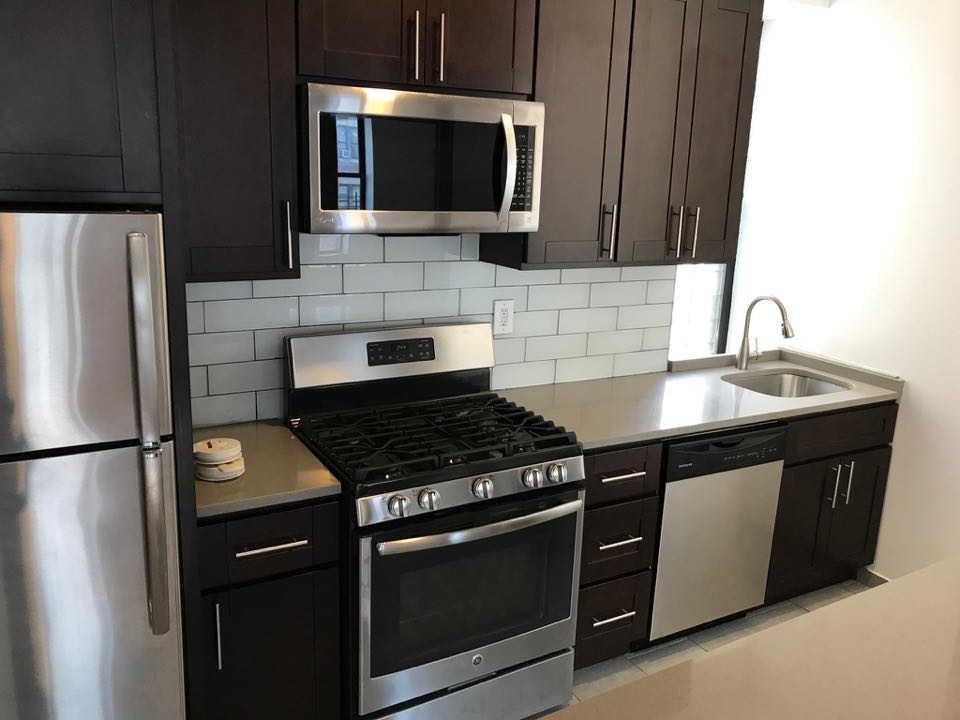 Washington Heights
Lovers of natural light, hardwood floors, and the holy grail of in-unit appliances (a dishwasher and a washer and dryer) should flock to this room for rent in New York's Washington Heights. At $850 a month, you'll be living well under the neighborhood's median rent of $1,850. This four-bedroom, two-bathroom home has several rooms available and offers all the polished style of a recently renovated apartment. Situated near the George Washington Bridge bus station and several train lines, this rental is ideal for commuters and has plenty of nearby coffee shops, bars, and supermarkets.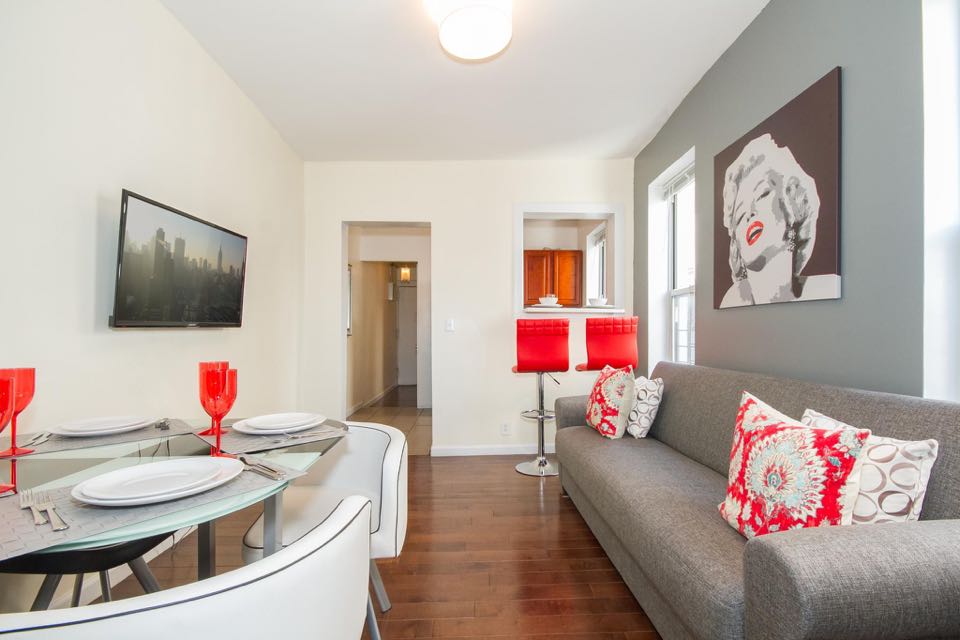 Hamilton Heights
An ideal spot for City College students or workers based in Upper Manhattan, New York's Hamilton Heights offers scenic views of the Hudson River. And—if you're willing to take on a few roommates—it's not a bad neighborhood for workers in the $50,000 salary range. This two-bedroom, one-bathroom apartment has a room going for $1,000 a month, and it comes with several perks. Rent includes wifi and cable TV, and the entire apartment is fully furnished. City life is already expensive, so it'll feel good to pocket the cash that would otherwise go toward a new bedroom set.
Originally published July 27, 2017. Updated with new properties November 13, 2017. 
Which apartment do you like best? Let us know in the comments!