Whether you're in a relationship or looking for love, we thought it would be sweet to peek at some of the homes for sale in America's love-liest towns. After a passionate yet unscientific survey, we landed on these six towns (all with "love" in their name) as our real estate crushes this year.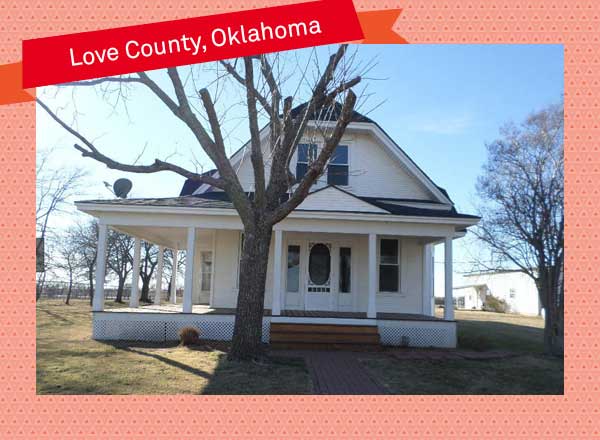 Love County, OK
If you're a couple of country lovebirds looking for 25 acres of horse country to roam, then this home is for you.
Built in 1910 (the same year as the Love County courthouse), the lovingly restored Oklahoma farmhouse features hardwood floors, period fixtures, and a fully updated kitchen with bright white cabinets and shiny nickel drawer pulls.
Horses have their own quarters out back, complete with divided pastures. Plus, there's a one-bedroom rental on the property — so you can hire a strapping horse hand (romance novel in the making?) or invite friends to enjoy small-town living.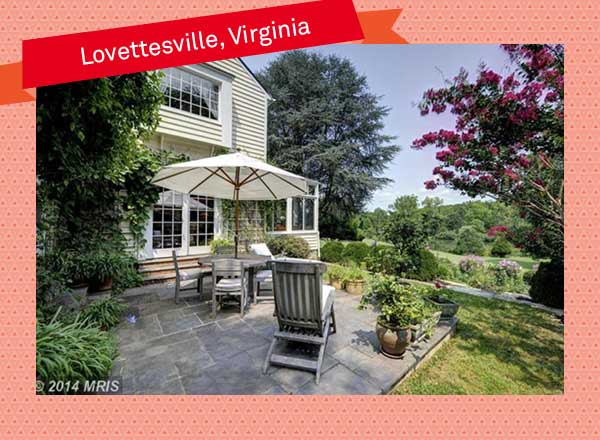 Lovettsville, VA
Are you looking for a truly historic home with modern amenities? Chances are, you'll fall for this home.
This home has everything: a stately main house, three guesthouses, a riding arena with eight horse stalls, and an impeccably manicured landscape. Situated on 38 rolling green acres, this circa 1750 home (and its 1793 stone addition) has been updated to reflect a relaxed yet elegant aesthetic — with all the comforts of modern living.
The lucky lovers who move into this pad, just a few miles from Lovettsville, will have to make a New Year's resolution to participate in the annual Berserkle on the Squirkle, a 5K fun run on January 1 named for the quirky traffic square at the center of town.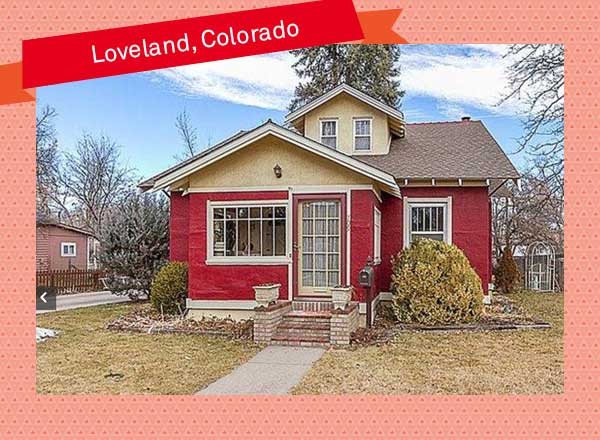 Loveland, CO
The central location of this cheery red bungalow makes it a winner for the right lovers. The hue is fitting, given that Loveland was known for its crops of sugar beets and sour cherries in the early 1900s.
The happy homeseekers who buy this 1919 home won't have to settle for sour or sweet — they could easily stroll home in the moonlight after a fabulous dinner in the highly desirable west side of Old Town Loveland, before arriving at their cozy residence. Charming vintage details like an antique potbellied stove and claw-foot tub mean there's no lack of character, even with downtown convenience.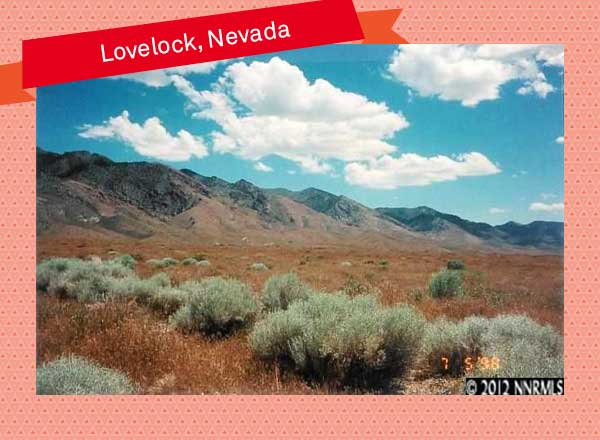 Lovelock, NV
If wide-open spaces and sweeping skylines make your heart skip a beat, then you're bound to fall hard for this rustic expanse of land.
Situated on Old Victory Highway, this tumbleweed-strewn slice of heaven offers serenity and outdoor recreation in equal measure — all with easy access to nearby towns. Located just below beautiful Wrights Canyon and nestled into the foothills of the Humboldt Mountains, this is the perfect place for stargazing, admiring nature's bounty, and skinny-dipping in the year-round creek.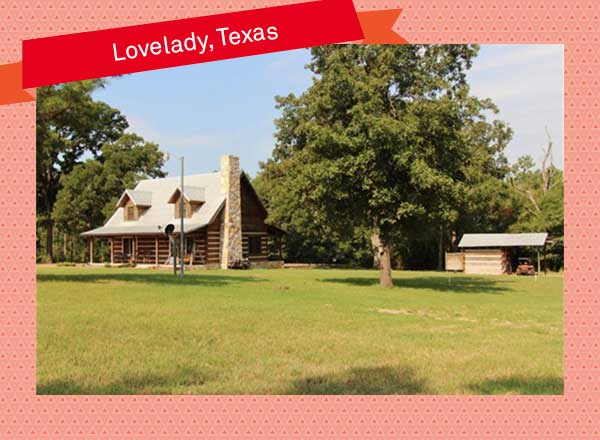 Lovelady, TX
Sometimes nothing but a rustic retreat will do. This unique log cabin home is waiting for a couple of old-fashioned homesteaders to make it their own.
Not for anyone with commitment issues, this home ups the ante with 96 acres (including partial pastures) for you to explore. The three-bed, two-bath home boasts splendid views, along with a footed bathtub and custom cabinetry.
The owners of this log home will be continuing a grand Lovelady tradition — in 1876, the town's first public school was held in a local log house.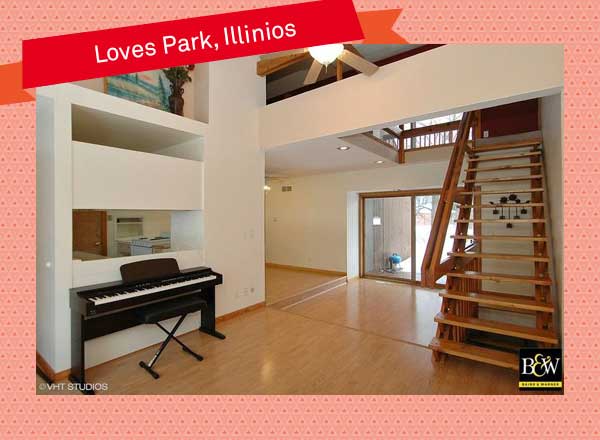 Loves Park, IL
Hate to be apart from your beloved? Dread the thought that walls (literally) will keep you apart?
Designed by a local architect, this angular abode offers an open-concept design that's modern in spirit and ensures plenty of together time. From the cutout pass-through counter space in the kitchen to the free-form floor plan, you'll never be far from your loved ones.
Plus, there's plenty of opportunity for adventure nearby with the family-friendly Magic Waters water park and Rock Cut State Park.