There's a fine line between "the more the merrier" and "too many cooks in the kitchen." Not following? Just envision the final few moments before any Thanksgiving dinner, when hunger pangs peak and even the most serial of toast burners discovers an inner, classically trained chef: "Looks like the turkey could use another five minutes," or "maybe add another dash of salt to those potatoes?"
This is where a smaller kitchen comes in handy: Even the most enthusiastic sideline chefs are forced to keep a distance when space doesn't permit! Kitchen amenities needn't be sacrificed for square footage, however, and these homes across the country from Portland, OR, to New Orleans, LA, are excellent proof.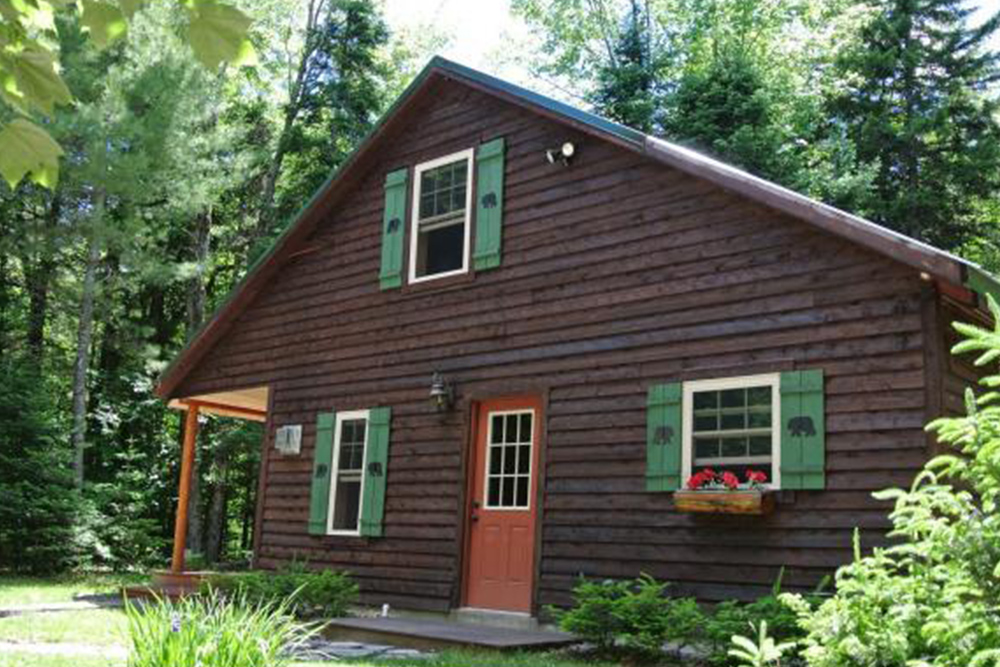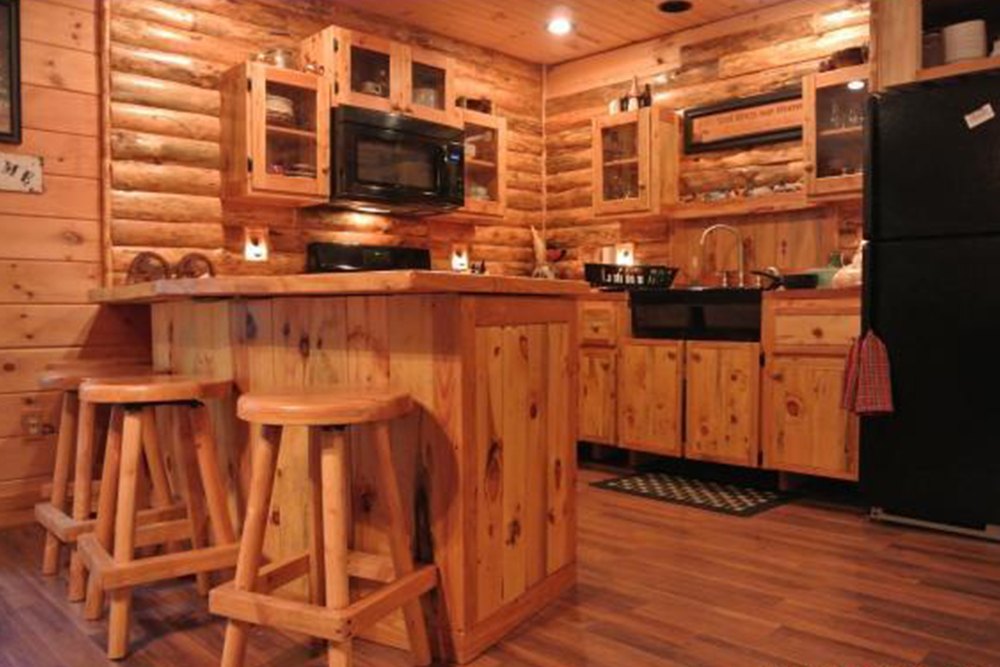 Dressed in knotty wood and accessorized by black bears (those shutters, though!), this 1,180-square-foot cabin sits on 5 wooded acres in Boonville, NY, about 70 miles northeast of Syracuse. An open floor plan combines forces with custom cabinetry to maximize square footage, but there's no getting around it: This place is downright cozy (in the best way possible!). That's especially true in the open kitchen, with its large, set-a-spell peninsula — a prime spot to pass around crudités (or just keep an eye on the turkey).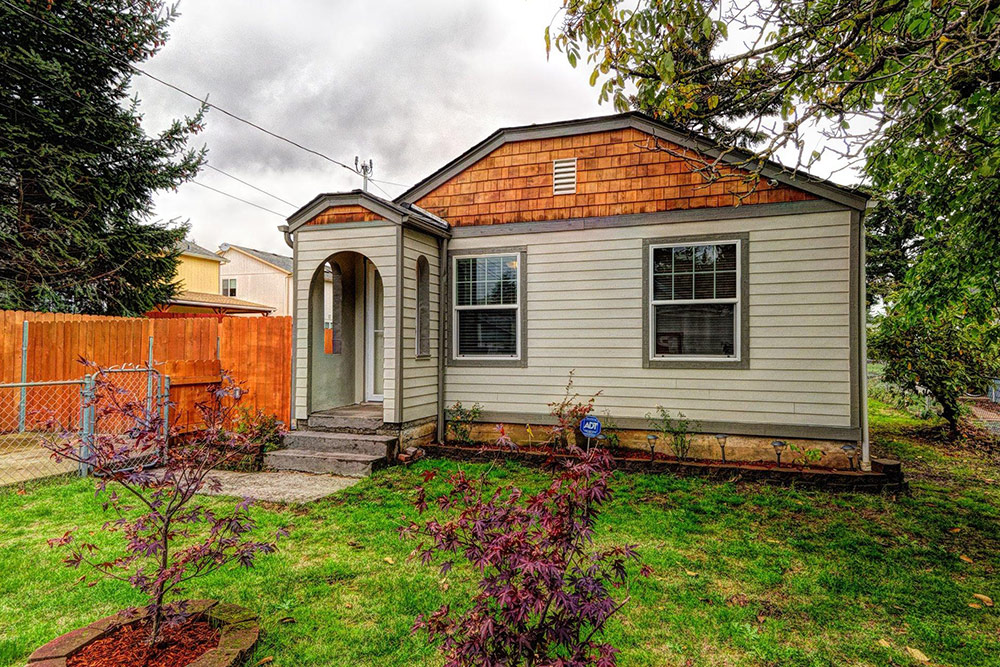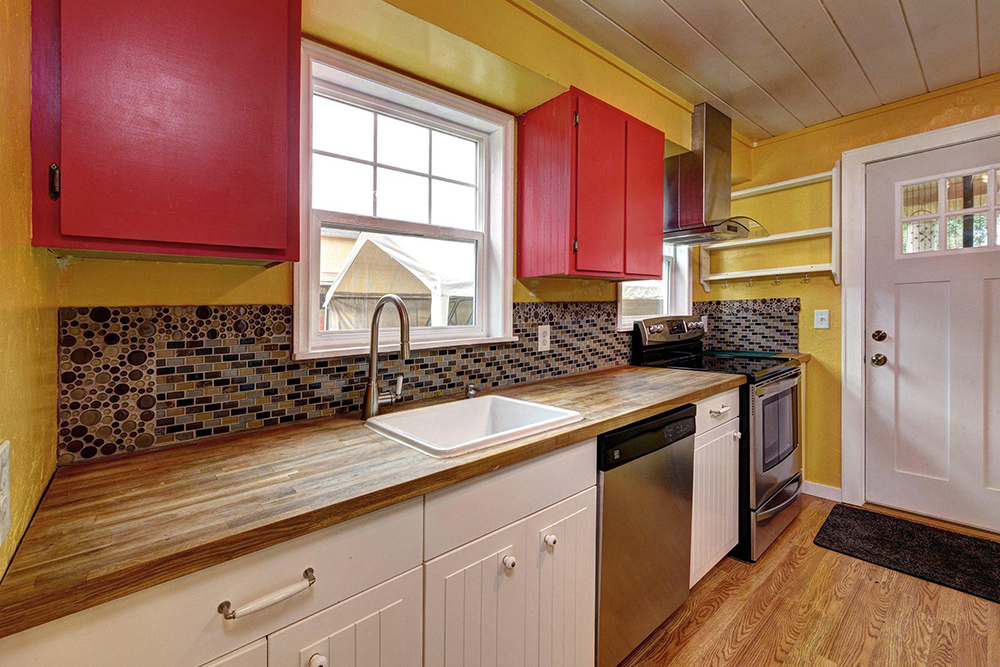 Heads up, first-time homebuyers! This two-bedroom home in Portland's desirable Brentwood-Darlington neighborhood is totally turnkey. Translation: You can host your family for Thanksgiving without apologizing for the outdated condition of your new-to-you digs. Take them on a grand tour throughout the newly updated abode's 924 square feet, and save the best for last: an introduction to the recently remodeled kitchen. Flaunt those stainless steel appliances, butcher-block countertops, and glass range hood, then carve that bird like a pro. Adulting: Nailed it!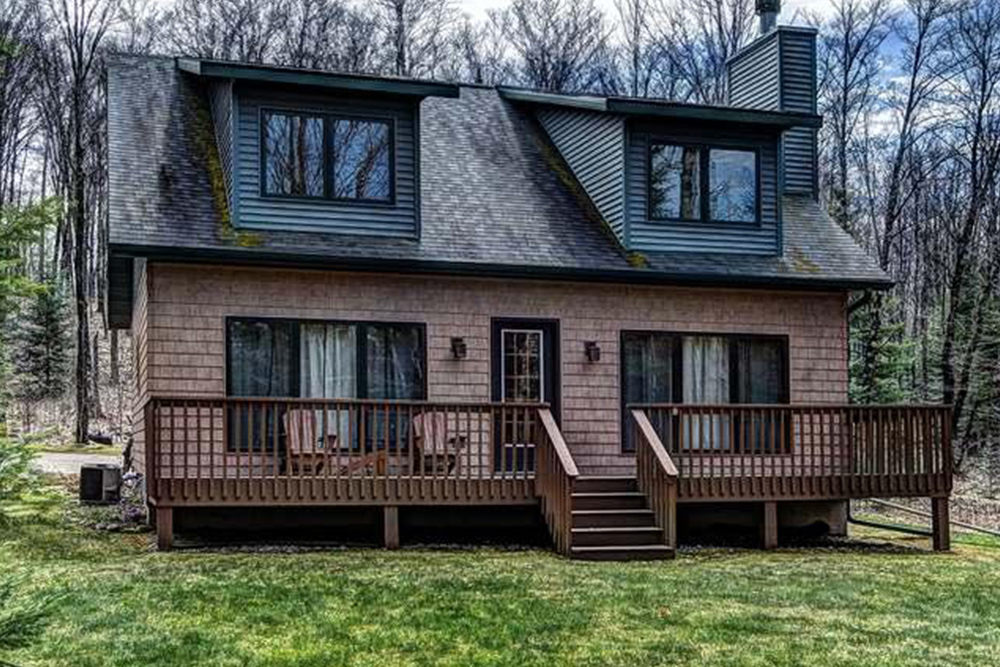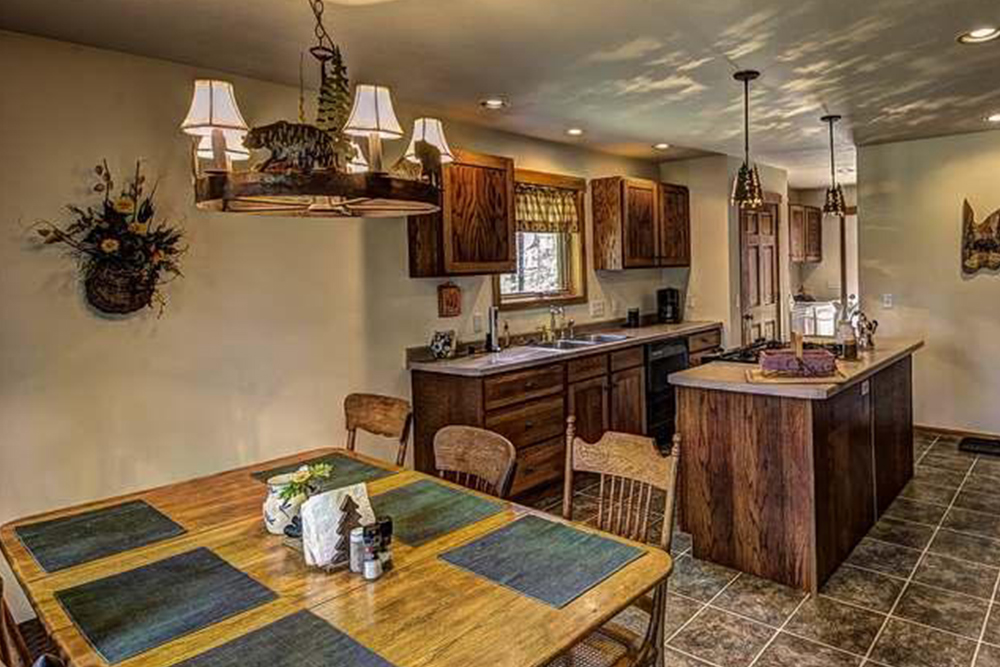 In the kitchen of this three-bedroom lakefront cabin in Phelps, WI, a large center island — equipped with a gas cooktop — offers plenty of room for guests to rest an elbow or a wineglass. Avoiding a critique of your sauté? Idle hands can be put to work peeling potatoes at one of two additional countertops (and have them set the table in the adjoining dining area while they're at it!). After dinner, escape to the rear deck for a second helping of pumpkin pie and a view of Spectacle Lake.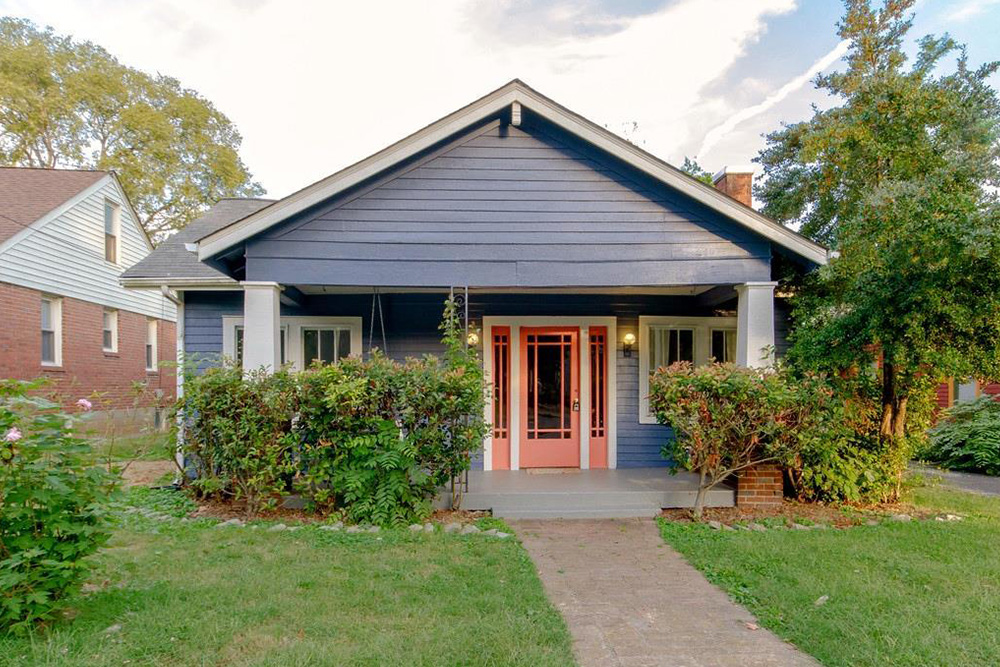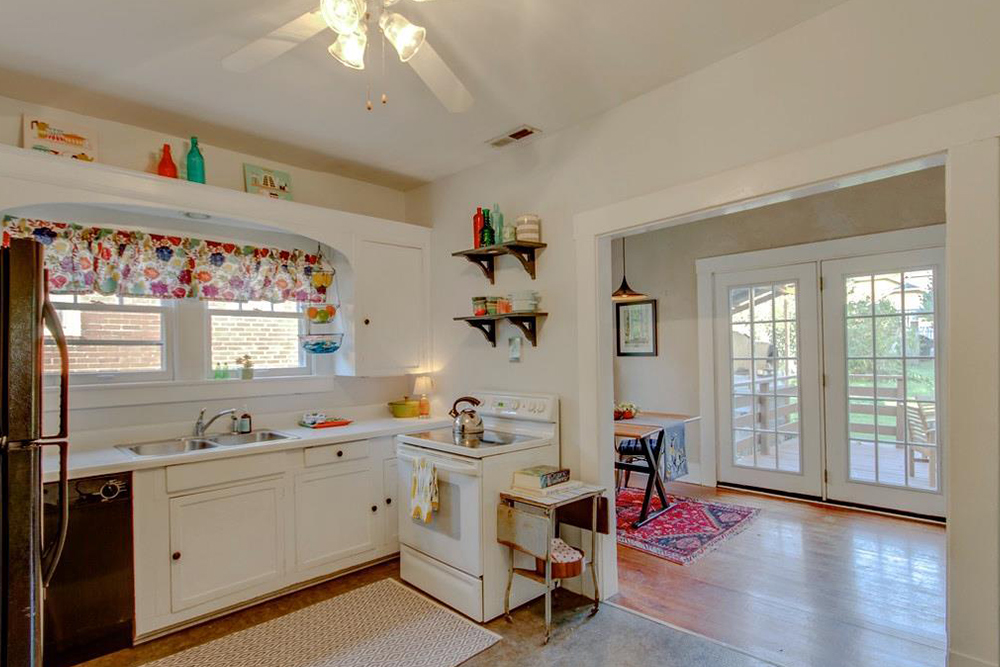 Thanks to an outdoor wood-fired oven, freshly baked pizza can be part of your Thanksgiving tradition at this 955-square-foot charmer in Nashville, TN. The oven is the pièce de résistance of the home's back deck, which overlooks a private, fenced-in yard. Inside, hardwood floors and neutral walls are complemented by pops of color and unexpected furnishings (peep that bathroom vanity!). The all-white kitchen continues the home's fanciful-meets-functional trend, and weary cooks will appreciate the straight shot from the kitchen to the dining room and deck.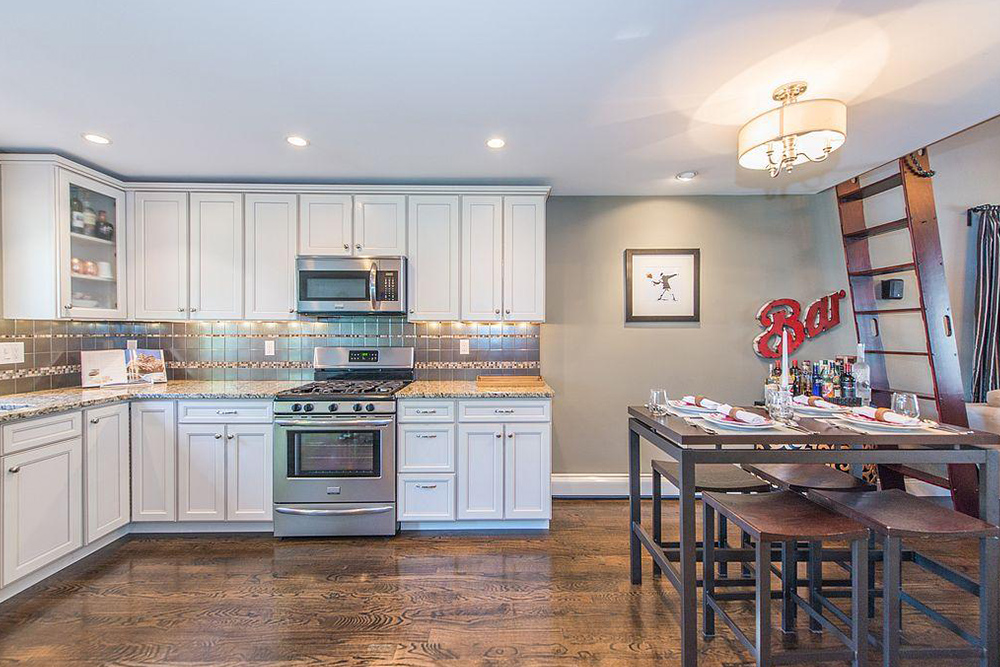 The exterior of this ranch-style home is a little bit country, but its interior skews more rock 'n' roll. The dichotomy makes sense given the 1,003-square-foot home's location in low-key Lyndhurst, NJ, a suburb just 12 miles outside the glitz and glamour of Manhattan. Recessed lighting, a reclaimed-wood accent wall, cathedral ceilings, and a loft space (accessible by ladder) define the open floor plan as contemporary. The eat-in kitchen follows suit with its white cabinetry, mosaic backsplash, hardwood floors, and, tying it all together, granite countertops in a neutral color. (We see you in the corner there, bar cart.)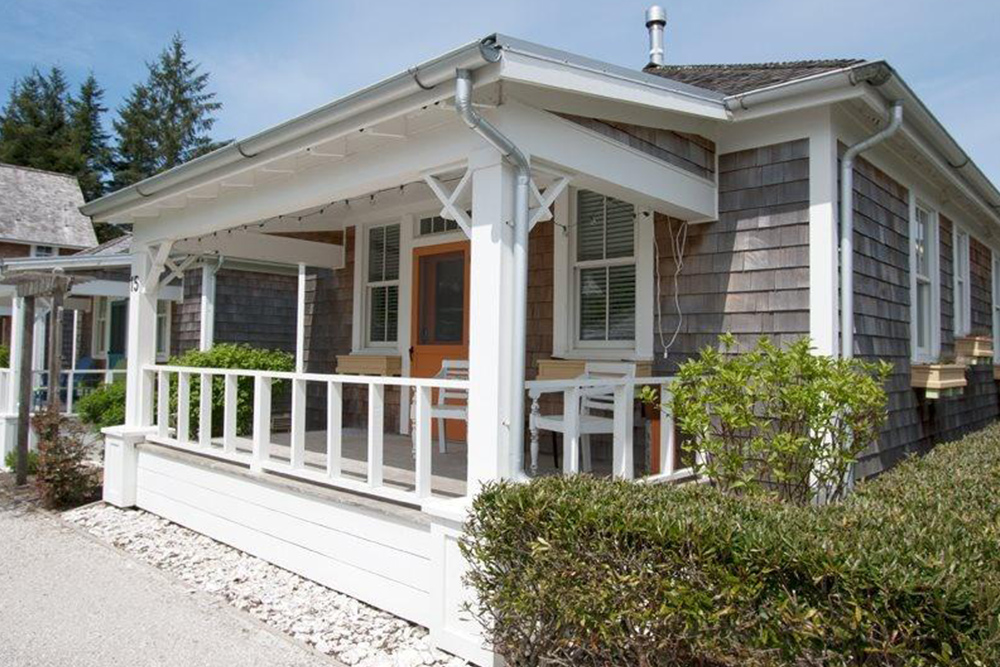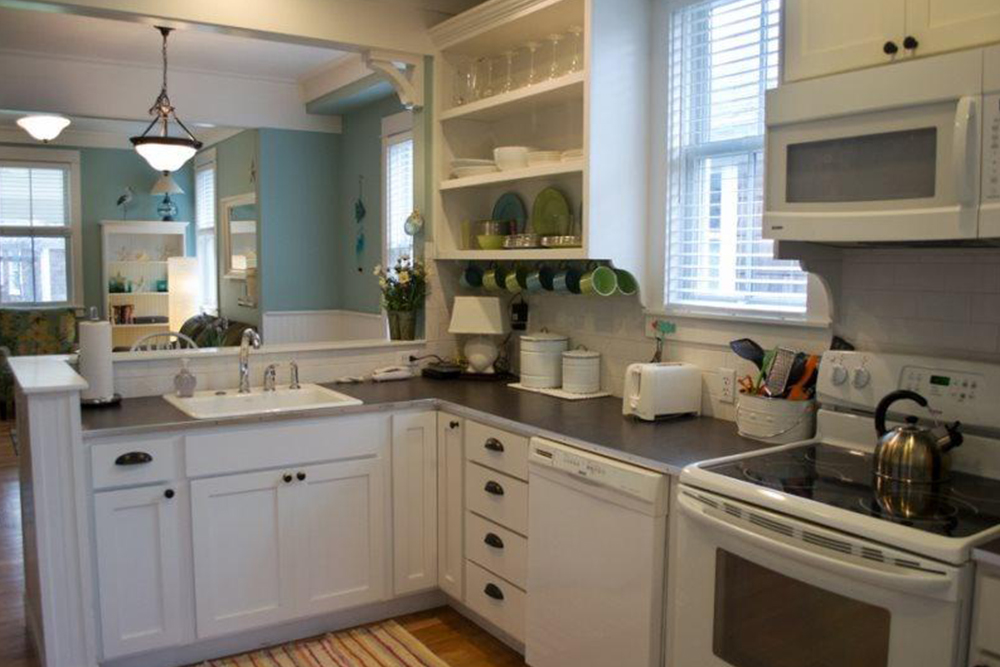 We just want to pinch its shingles! This adorable, two-bedroom cottage in Seabrook, a coastal community in Pacific Beach, WA, piles on the charm with its inviting covered porch, beadboard paneling, wood-burning stove, and tasteful, ocean-inspired decor. Despite the home's tiny size (it measures just under 800 square feet), the kitchen is unapologetically roomy. It's equipped with all the modern bells and whistles too — a good thing, since cooks can expect to be busy preparing seafood as well as a Thanksgiving turkey. Pass the lobster!
Exposed beams, hardwood floors, a wood-burning fireplace with whitewashed brick — the kitchen at this shotgun-style home in New Orleans' French Quarter is like a portal to a bygone era. Don't be misled, though: This two-bedroom, two-bathroom Creole cottage has been renovated to meet 21st-century standards. Bonus: at the other end of that kitchen hallway are twin French doors leading to an amazing landscaped courtyard and a detached guesthouse.
Which cozy kitchen would you opt to cook in this Thanksgiving? Share in the comments!