Pour yourself a cold one and kick up your feet. You're about to go on the most amazing virtual bar hop of your St. Patrick's Day dreams. On the itinerary? Five spectacular homes for sale from Galena, IL, to Newberg, OR, each outfitted with the amenities of your favorite pub or lounge. Think draft beer, wine at the perfect temperature, billiards tables, flat-screen TVs, and a secret wine cellar!
The at-home bars are just the garnish, though. These houses also boast open floor plans, gourmet kitchens, hardwood floors, and other creature comforts that cause today's homebuyer to see their pint glass as more than half-full. Erin go Bragh!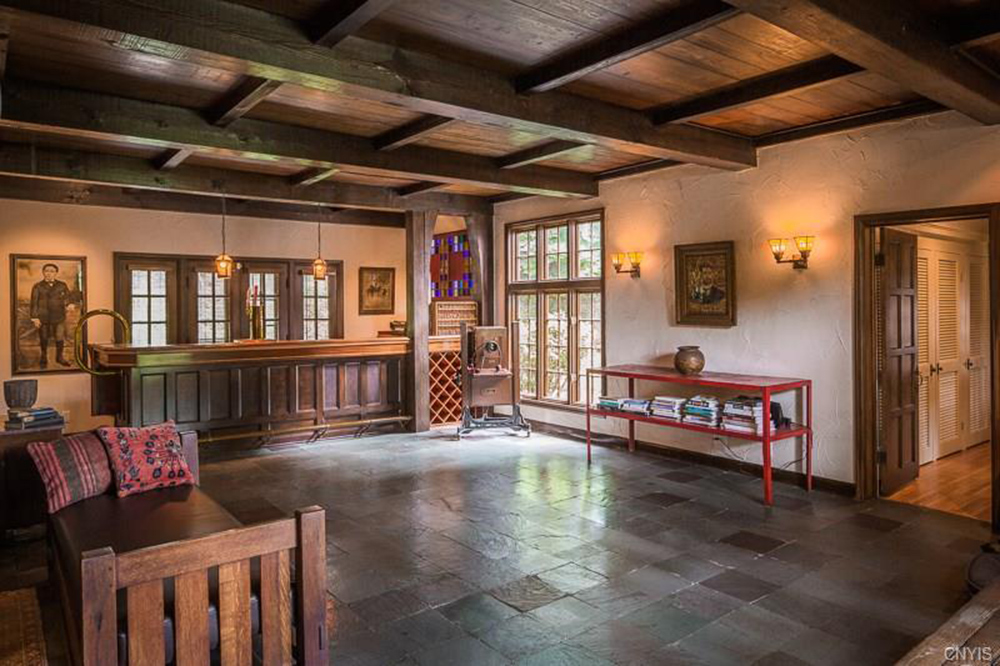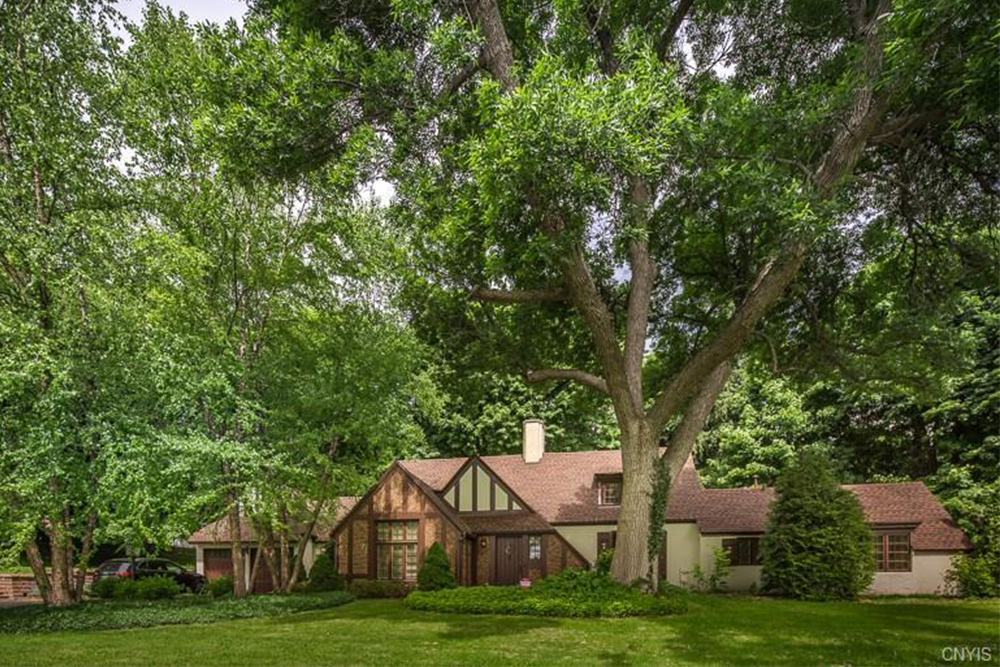 Delivered straight from an Irish pub, the wood-top bar in this English Tudor–style home spans an impressive 12 feet. The taps are connected to kegs chilling in the basement. Sharing the wood-and-slate-bedecked space with the bar is an extra-cozy fireplace nook, ideal for kicking back with a pint glass. The rest of the home is also worth toasting. The stained glass on its front door is a nod to the late Ward Wellington Ward, an esteemed architect whose designs pepper the area in and around Syracuse, NY. This 3,704-square-foot home is in DeWitt, about 5 miles east of downtown.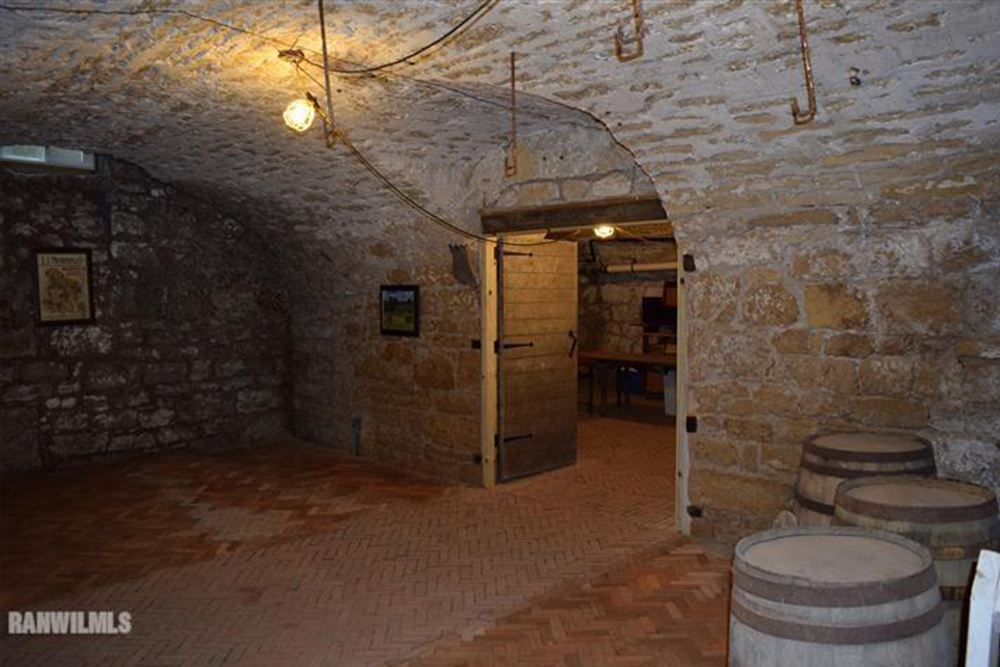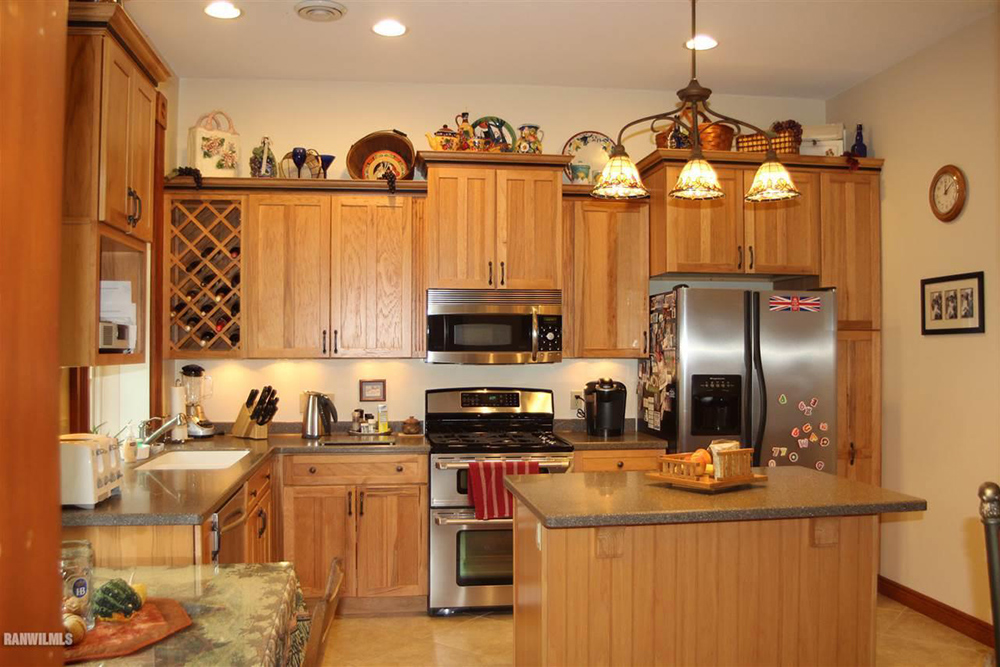 Talk about a man cave! This 3,600-square-foot, three-bedroom home in the far northwest Illinois town of Galena features its own fermentation cellar. Rough around the edges but equipped with radiant-heat floors, the subterranean chamber has seen its fair share of barrels. The cellar originally served as the facility for Illinois Brewery, a small operation founded by Bavaria-born brewmaster Peter Specht in 1842. The upstairs served as Specht's private quarters and was remodeled in 2008 under the direction of a historic preservationist. The Federal-style home's throwback charm is echoed by postcard-perfect Main Street, the site of what was once one of the Mississippi River's busiest ports. Now, downtown Galena is a bustling shopping and dining center, as well as home base for the town's St. Patrick's Day Parade.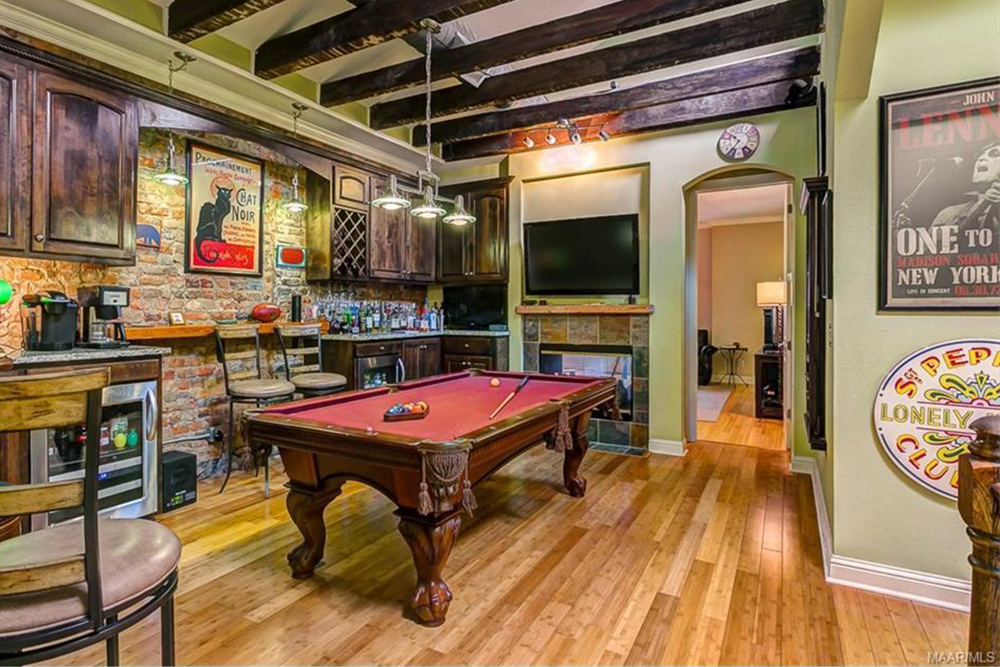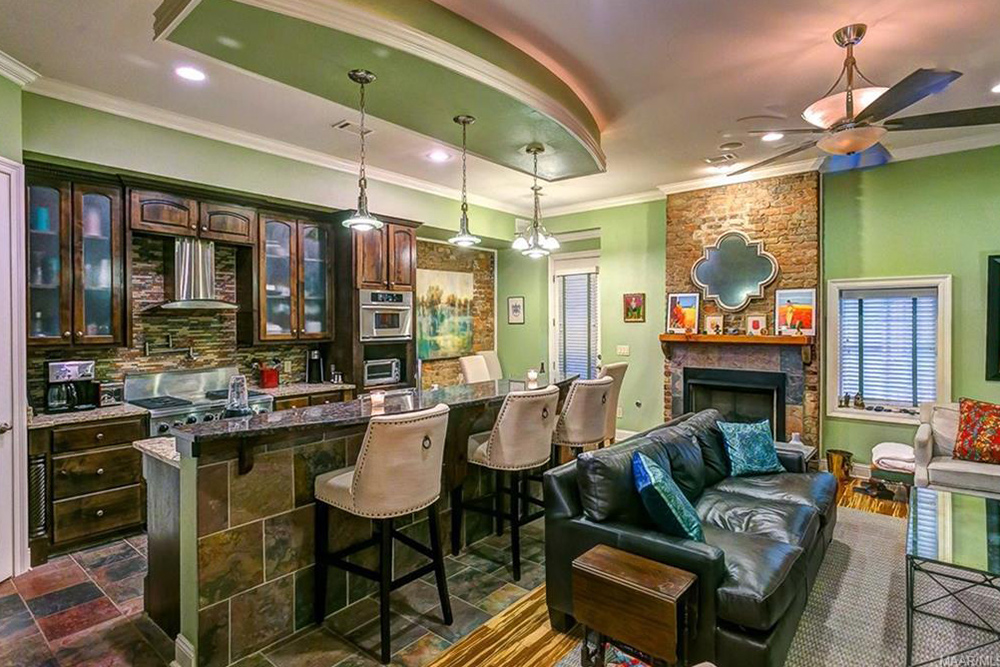 Riverfront Park, the recreation hub of downtown Montgomery, is a mere half-mile away, but at this two-bedroom, 2,550-square-foot townhouse, alfresco relaxation is even closer to home. That's thanks to the townhome's four outdoor spaces, which include a rooftop deck that offers a bird's-eye view of the home's Market District neighborhood. Celebrate St. Patty's Day or any day in the game-room-meets-cocktail-lounge, furnished with a wet bar, minifridge, kegerator, and fireplace. All of the above were added during the townhouse's top-to-bottom renovation in 2011, while details like exposed brick and beams date back as far as 1890, when the home was built.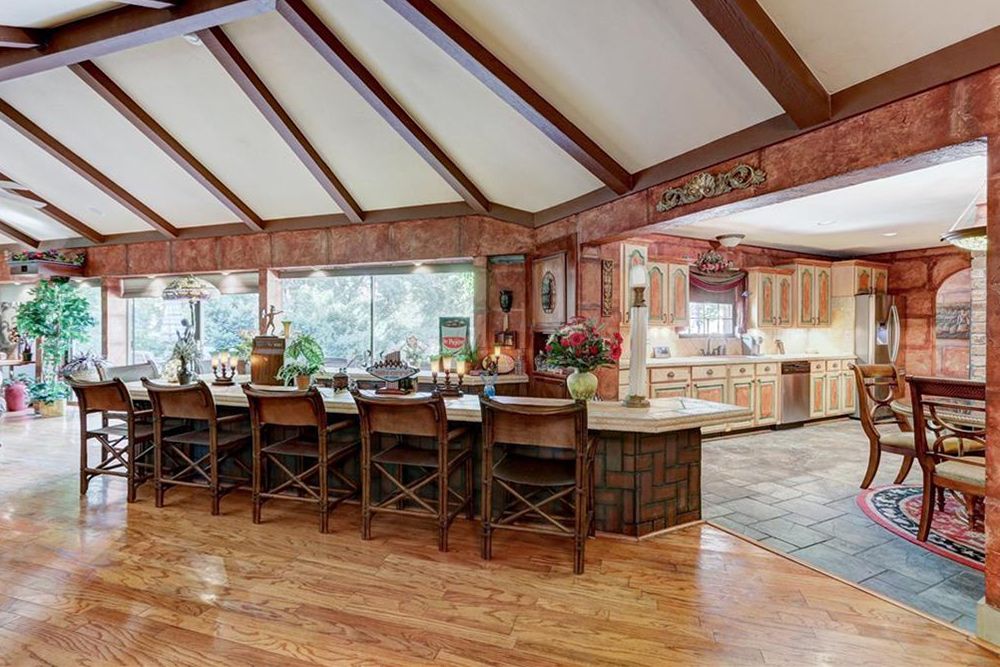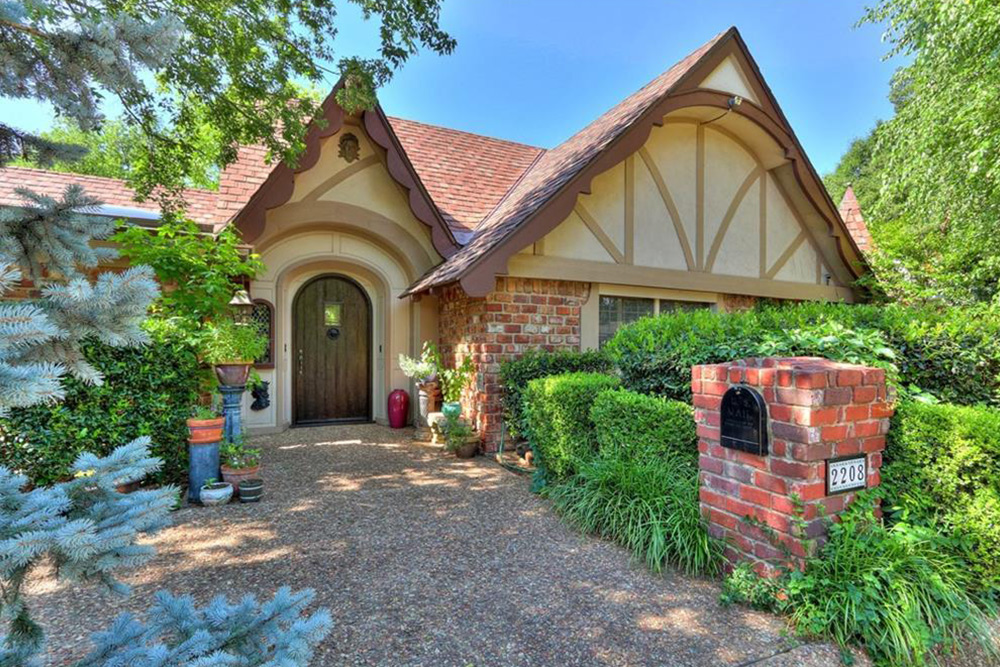 In the Wilemans Belle Isle neighborhood of Oklahoma City, "storybook chalets" like this 4,492-square-foot home are a common sight. Designed by architect Luke Rodgers in the mid-20th century, the whimsical ranch-style homes were noted for pitched roofs, extensive millwork, stained glass, secret garden–esque landscaping, and other details borrowed from European architecture. This particular home ups the ante with a hidden trapdoor leading to a dungeonlike wine cellar. Take the curved staircase back upstairs to find an open floor plan with three bedrooms, three and a half bathrooms, and a huge kitchen with a breakfast bar. Modern conveniences haven't been overlooked either. The home is convenient to the Penn Square Mall and OKC's major highways and byways.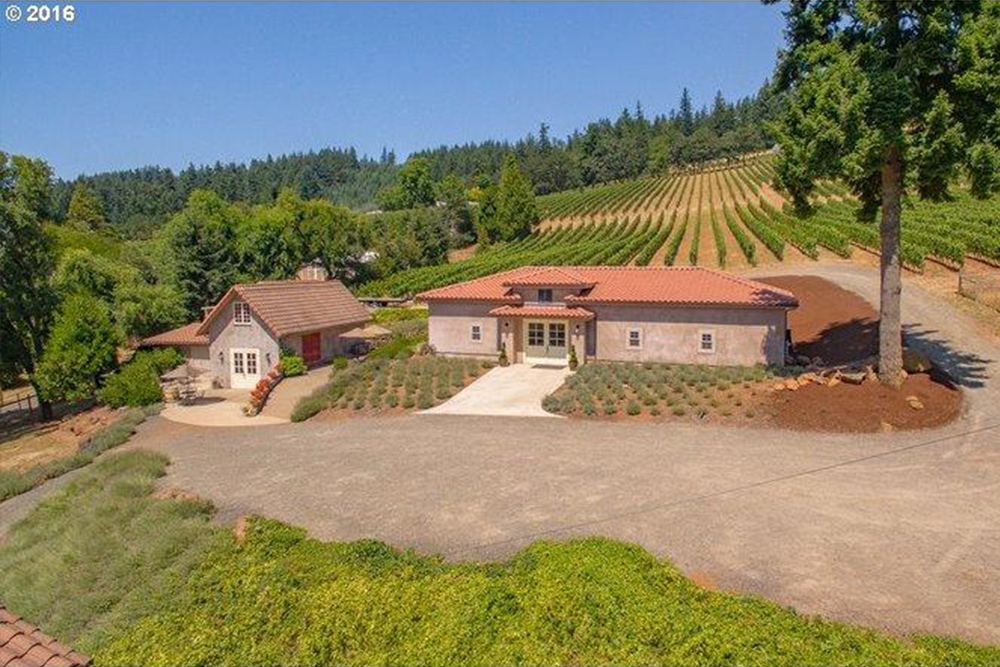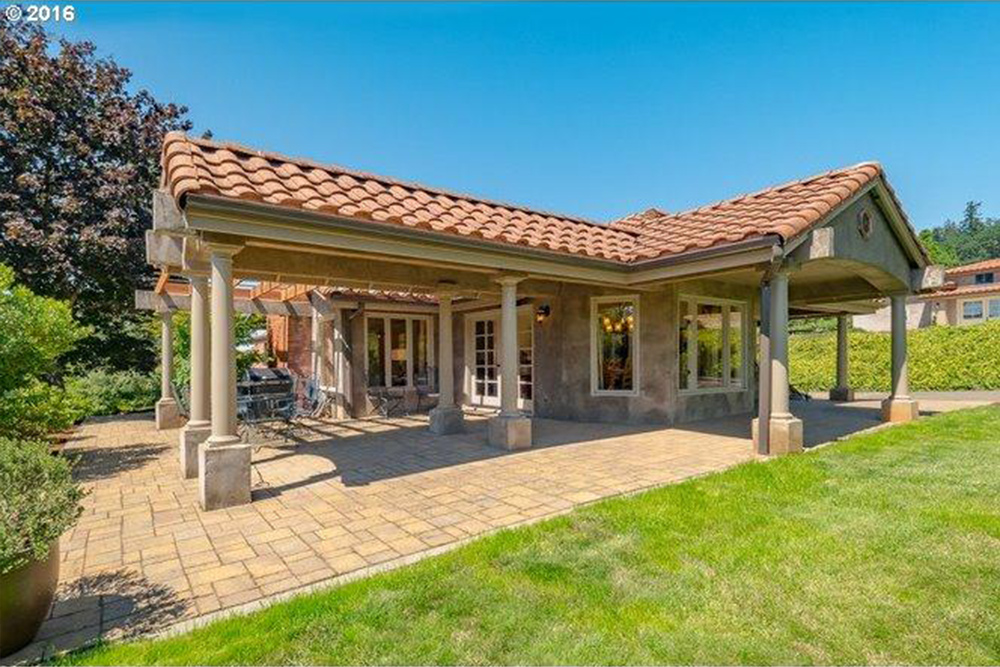 We're certain that the end of the rainbow leads to this three-bedroom, three-bathroom home in Oregon's Willamette Valley, a region renowned for pinot noir wines. Forget a pot of gold; this treasure takes the form of your very own boutique winery and vineyard! Built in the French Chateau style and nestled in the foothills of the Chehalem Mountains, the 50-year-old estate overlooks 2 acres' worth of pinot noir grapes. It includes a working winery and tasting room on premises. The home's hillside perch returns spectacular views of the surrounding lavender fields and neatly groomed vineyard rows. Surprising extras include an indoor saltwater pool and outdoor brick pizza oven. If you need a good reason to leave this sommelier's paradise, Portland is about 25 miles away.
Which of these homes would you like to celebrate in? Share your pick in the comments below!