On your way to St. Ignatius, Montana, population 842, you may not see another soul for miles. But if you've ever fantasized about packing up and moving to the country, this idyllic town is the stuff dreams are made of.
Located on the Flathead Indian Reservation, the town's most notable attraction is the St. Ignatius Mission, constructed in 1891 using bricks made from local clay. To the east lies the Mission Mountains, an ice climber's paradise; to the west, the National Bison Range. They call Montana Big Sky Country for good reason. There's plenty of space to roam here—no high-rises, no hustle and bustle. The land lends itself to a slower pace of life. All one needs is a place to hang their hat and kick up their feet.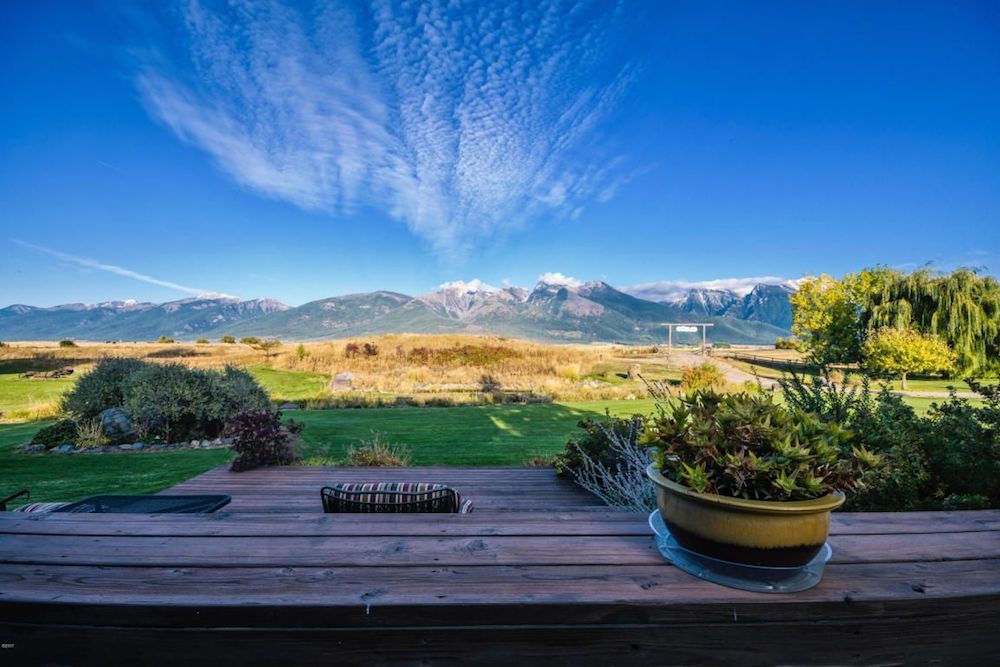 Enter Touch the Clouds Ranch. Its folklore and surroundings are as charmed as its design. Set on 80 acres of secluded golden prairie, this estate offers wide open spaces and panoramic views. Whether you're pondering a sabbatical, retirement, or life's next chapter, you're sure to find solace here. And priced at $1.2 million dollars—the same you might pay for a condo in San Francisco or New York—it's a relative steal.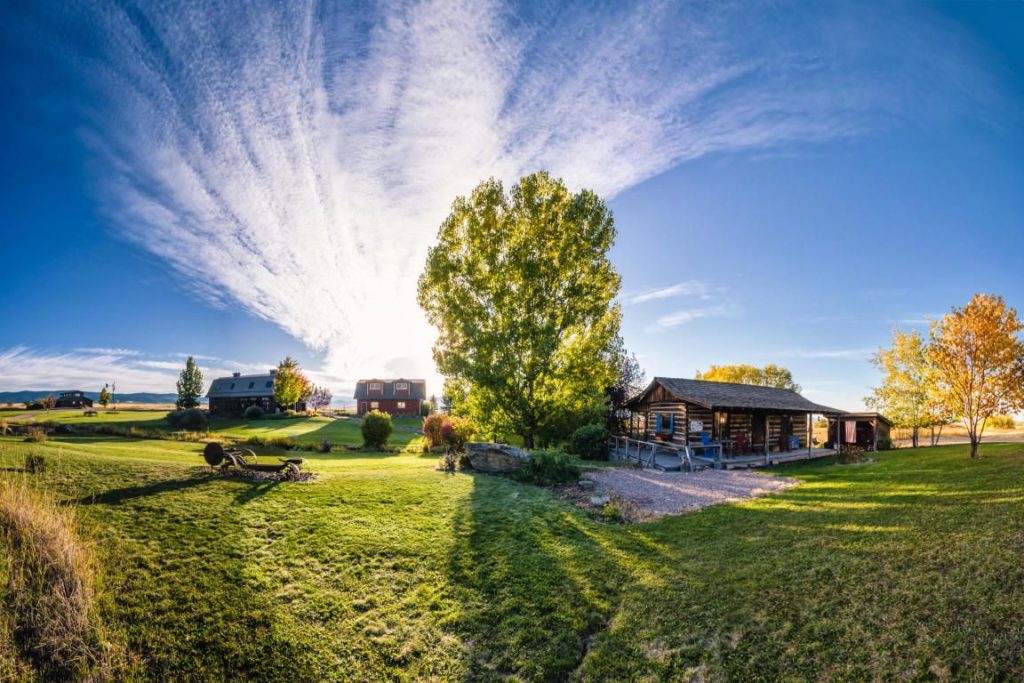 Calm sweeps over the moment you pass under the ranch's welcome sign. After all, despite being the nation's fourth largest state, Montana is also one of the least populated.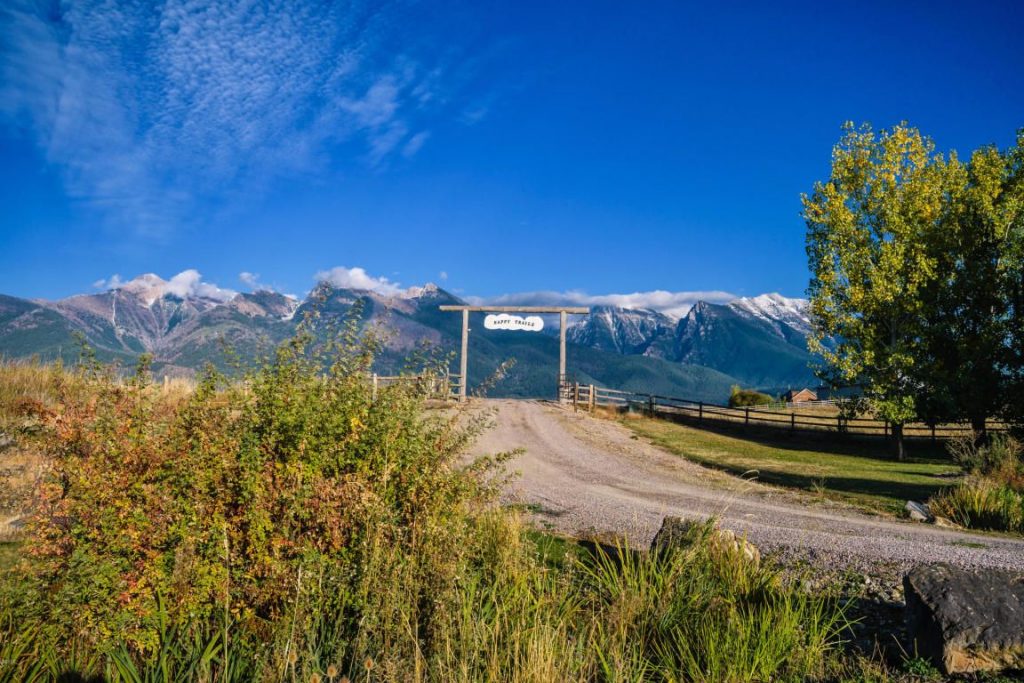 Going off the grid doesn't breed boredom, though. This slice of heaven boasts ample amenities, like a historic cabin, an art studio, and observation decks to toil away the day.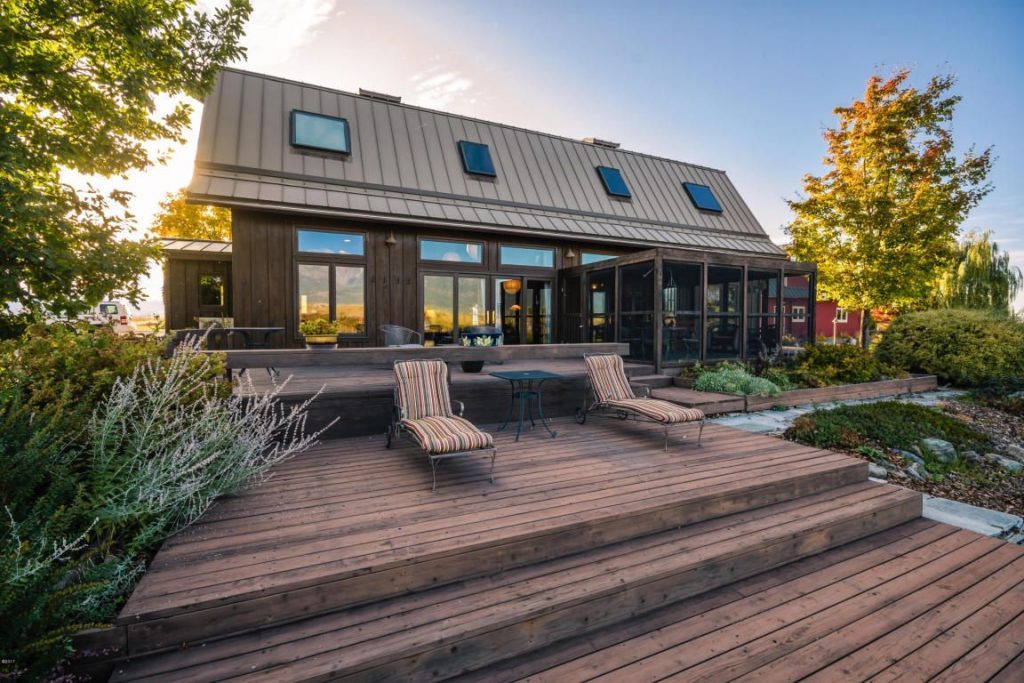 Break out the binoculars and head to the home's western porch to peruse native buffalo, antelope, elk, and bighorn sheep in the neighboring wildlife sanctuary. Or head to the east porch for a close-up of McDonald Peak, the tallest point in the Mission Mountain range.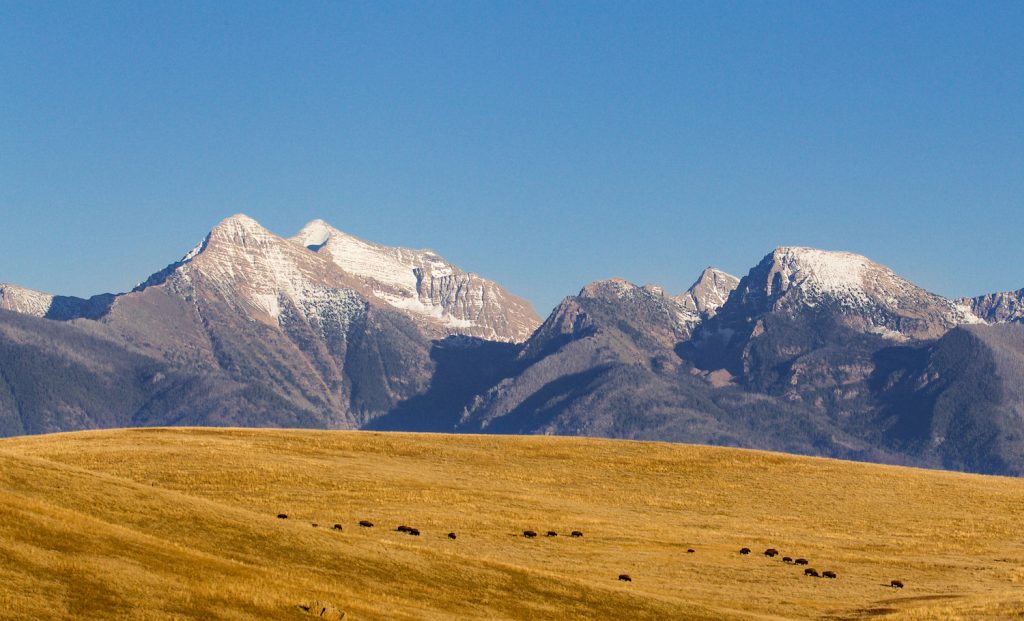 Inside the main structure, a farmhouse-style living room channels the area's rugged charm with reclaimed timber walls, a spiral iron staircase, and a freestanding wood-burning stone fireplace.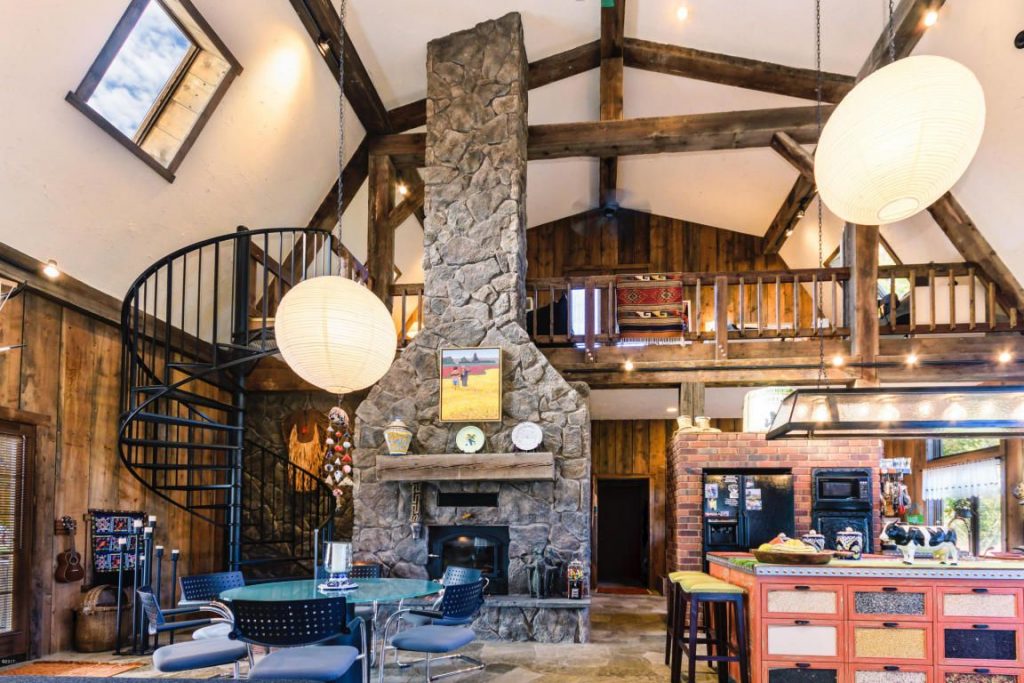 The gourmet kitchen is a big step up from a campfire skillet. Decked out with a massive island and foodie-approved brick oven, you'd rarely want to venture into town for a meal.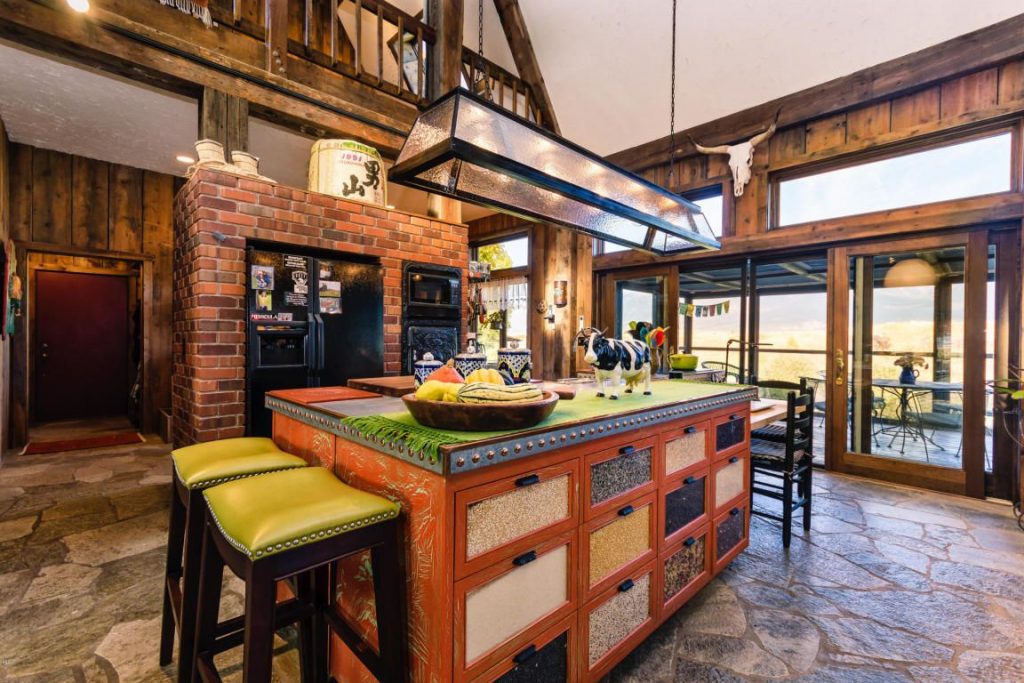 With a full belly, retire to the cozy den and library, outfitted with native-inspired wall art and enough room to fit all your favorite books.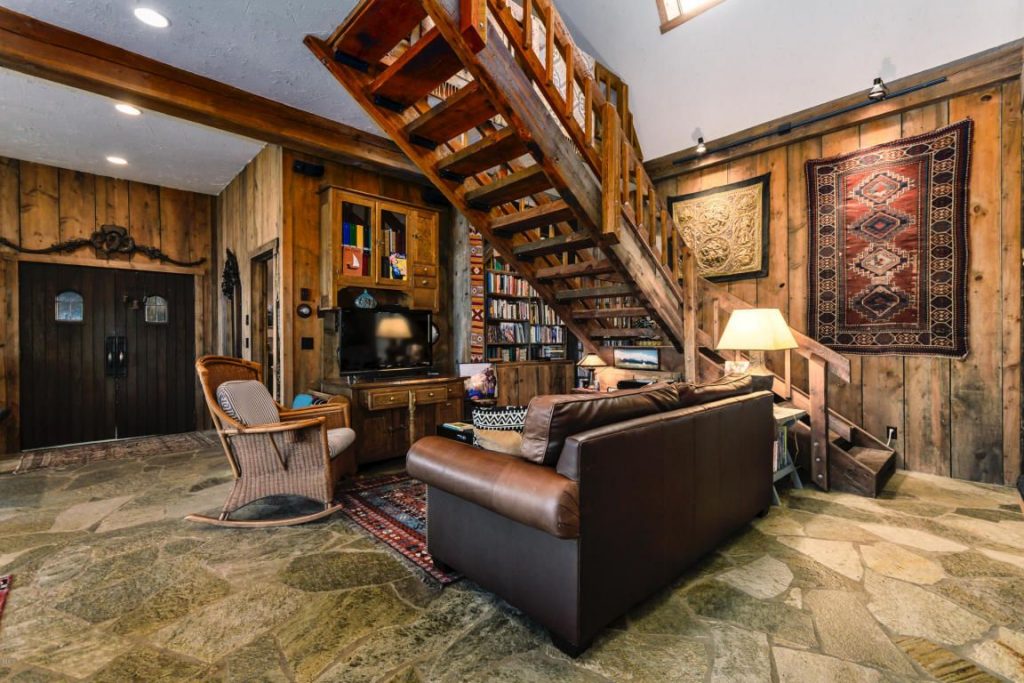 Just a short walk from the main house is a restored cabin, built in 1881, when St. Ignatius was a lumber town with 100 sawmills. This architectural holdover from a bygone era makes for an impressive historic guest house.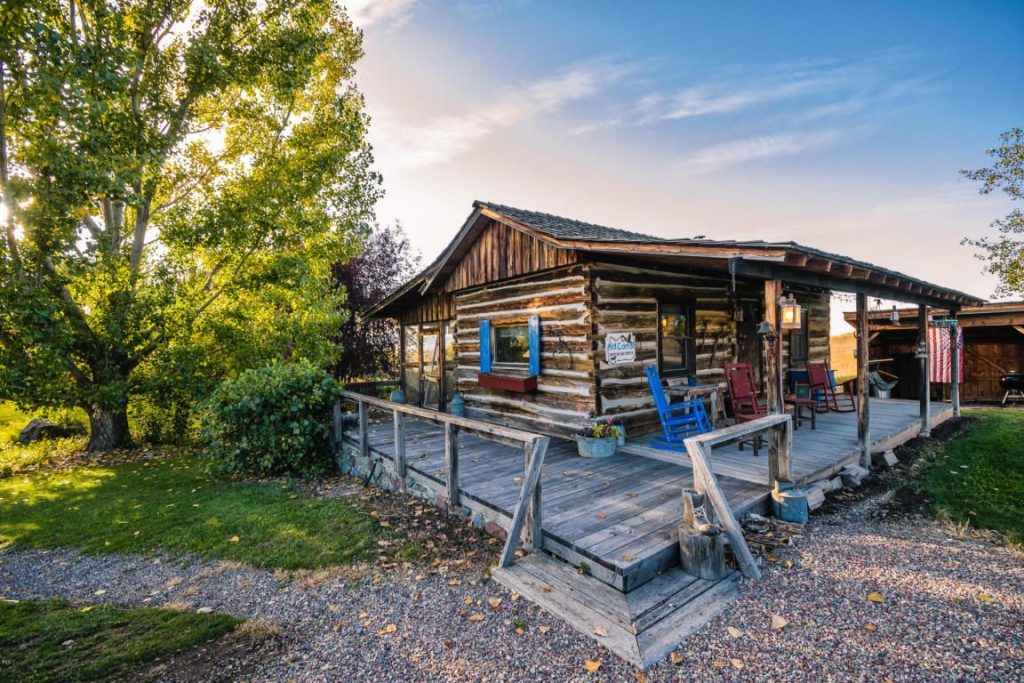 Inside the cabin, the craftsmanship exhibited by local woodsmen is still on full display with perfectly-laid log walls dotted with picture windows, providing a homey atmosphere for guests to hit the hay.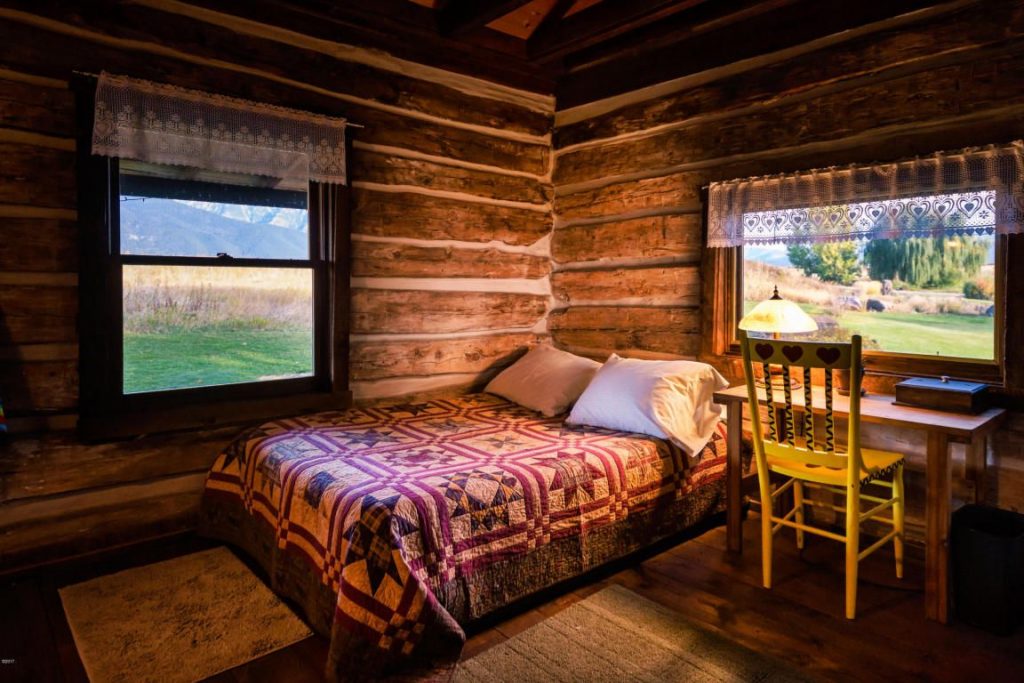 Should your curiosity lead you outside the gates of this sanctuary, head to nearby Missoula, a buzzing college town just 40 miles away, for sports, arts, and music venues.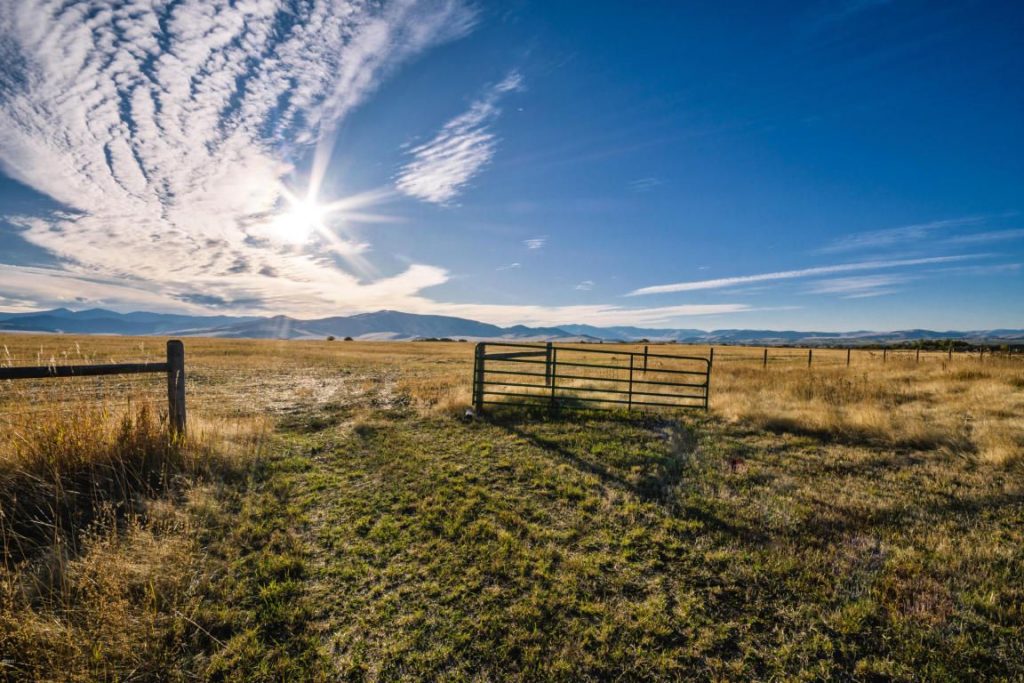 After a respite from the ranch, though, you'll likely be homesick for the beauty and solitude offered at Touch the Clouds.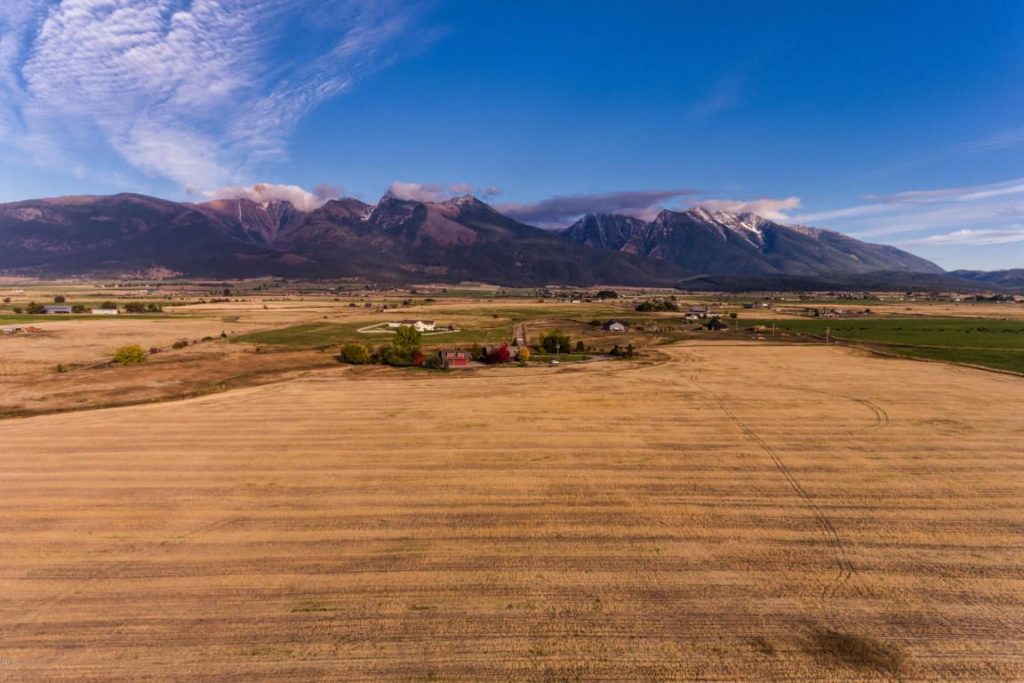 It's no wonder they call Montana "the last best place."