On the basketball court, instant replays may make the call, but in the real estate arena, there are no rules. And when it comes to professional ballers LeBron James and Stephen Curry, it's not just an all-out battle in the NBA Finals — it's also a war for the real estate crown. In the spirit of competition, we took a look at which hoops star has the more stunning mansion.
For Golden State's star shooter Stephen Curry, home is a luxurious Orinda, CA, home featuring five beds and four and a half baths, with a true splash of Spanish flair. Curry reportedly bought the spread in August 2013, dropping $3.1 million on the hot hacienda with a red roof.
Meanwhile, the Cleveland Cavaliers' "King James" built an Akron, OH, home so large, he probably needs to whip out his Benz to get from one side to the other. The six-bedroom home, which features eight full baths and six half baths, is the ultimate party pad.
Kitchen: Rustic vs. Transitional
Curry's kitchen, above, boasts wood-beamed ceilings, a toasty brick fireplace, and a spacious island where Stephen (or, let's get real, the family's private chef) cooks up healthy meals to give the point guard superpowers on the court.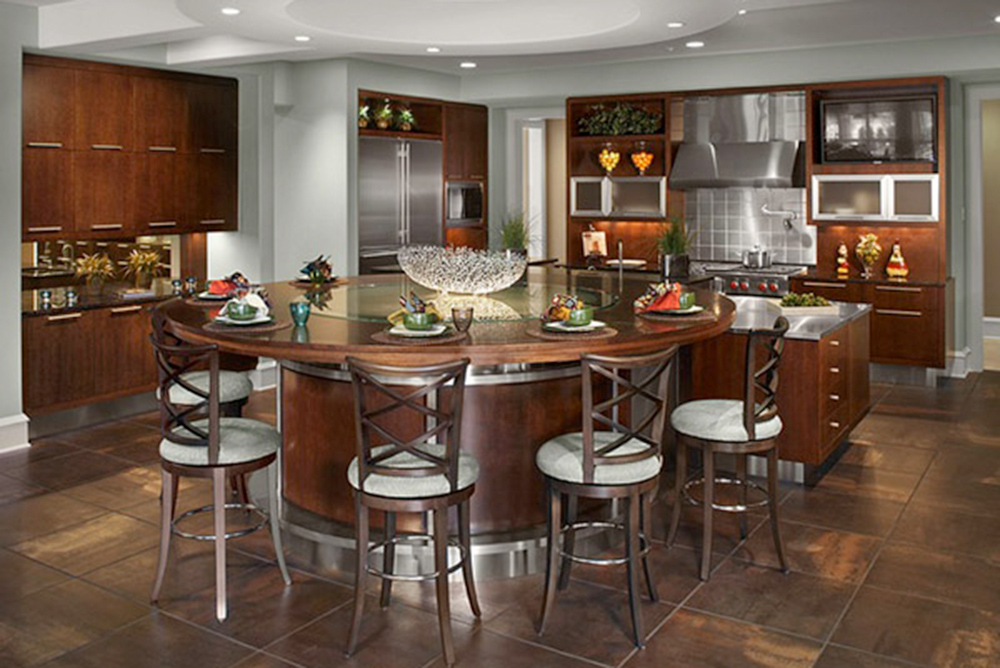 Meanwhile, James' stainless steel kitchen, above, is complemented with wood paneling and a circular island with bar stools.
Winner: Curry. His kitchen has more character.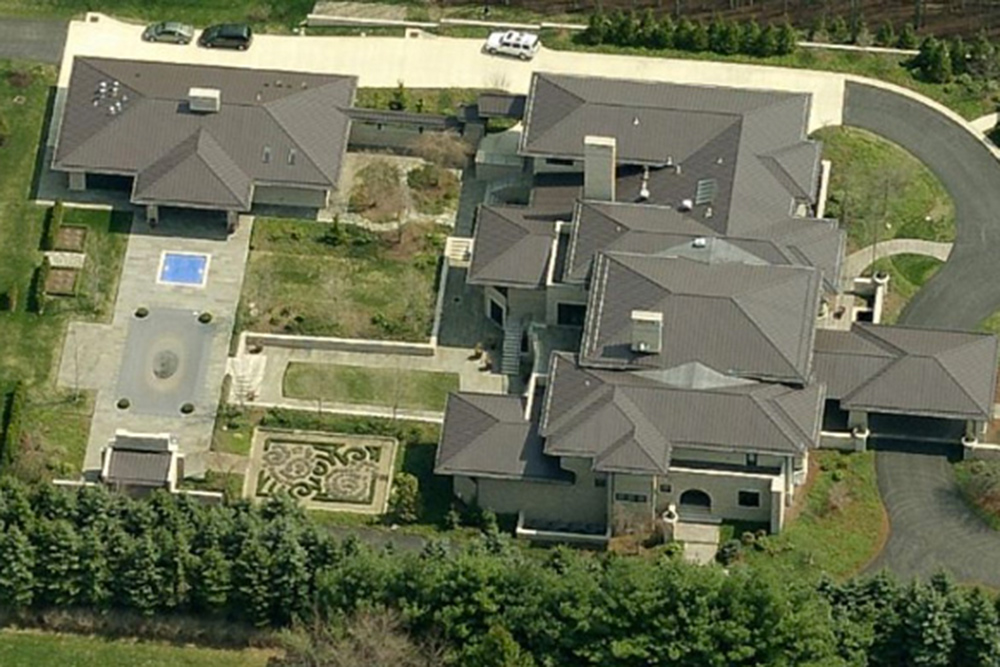 Grounds: Expansive vs. Luxurious
Located on almost 7 acres, James' 30,000-square-foot palace, above, is basically a castle plopped in the middle of Ohio. Not only are there several roads leading to the actual estate, but James also has his very own basketball court to practice on. And if you take a look at the aerial photos, you'll notice some sort of garden maze, which every NBA star obviously needs.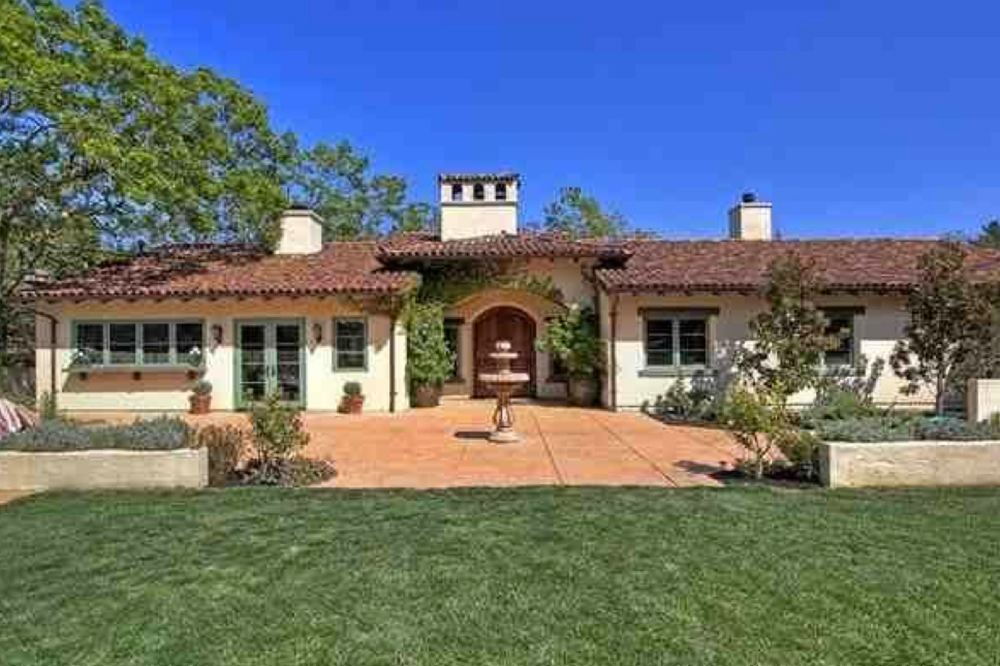 Curry's property, above, is only .68 acre, which for us normal folk is nothing to sneeze at, but in comparison to James' palace, it looks about as exciting as a studio apartment.
Winner: James. Because size does matter.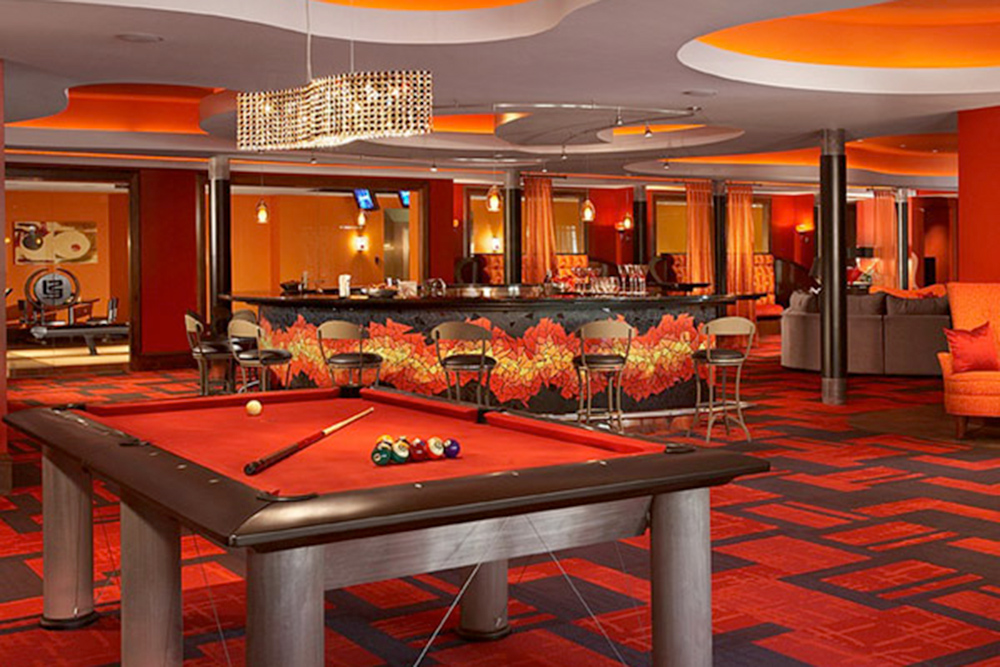 Man Caves: Ritzy vs. Subtle
James takes the cake when it comes to hanging out. He has a pool table and sports activities bar, above, but the room itself is bigger than some actual sports bars. His whole team even came over for Thanksgiving last year, which clearly indicates that people are clamoring to get into his pad.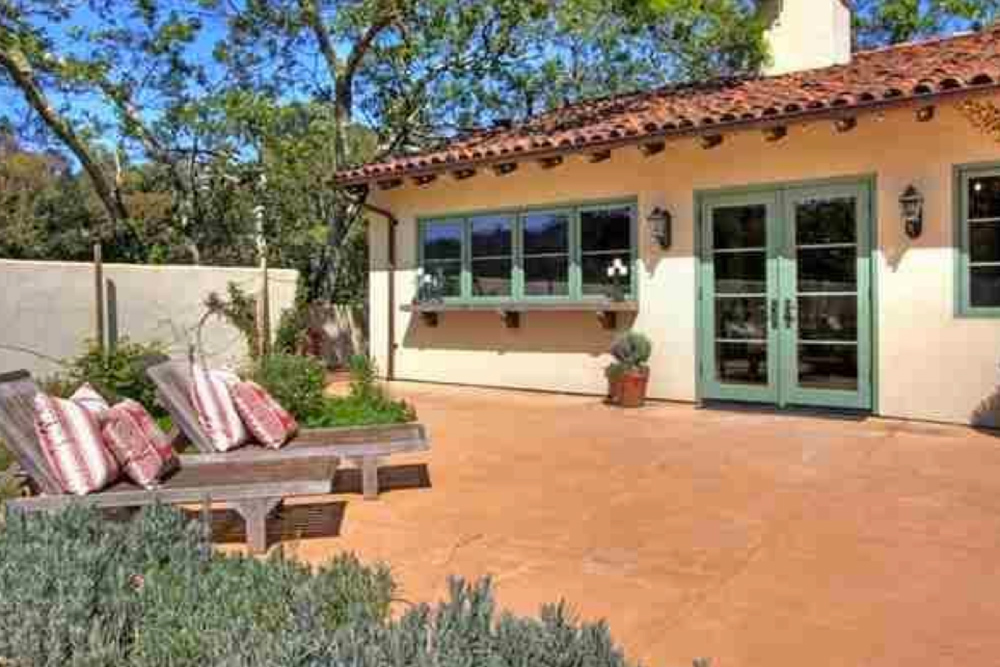 Curry's home isn't exactly the type for wild parties, but he could certainly have one killer dinner party on that beautiful back patio, above, with its lush landscaping and canopy of trees. You know, in case he's into that kind of thing.
Winner: James. He's got the party pad.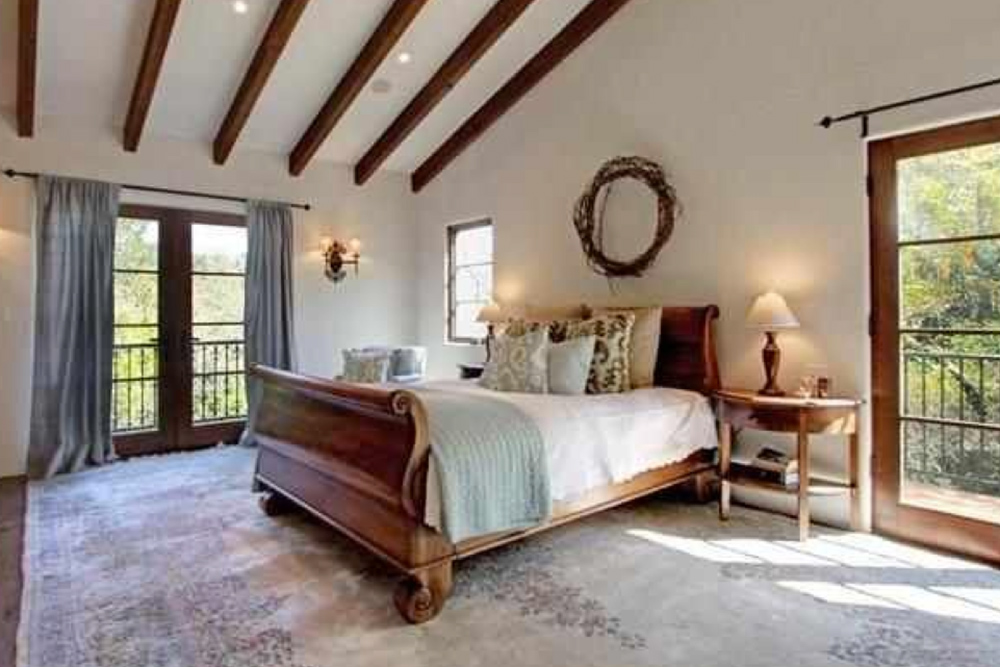 Bedrooms: Romantic vs. We Can Only Guess
Curry's master bedroom has a killer view from the outdoor balcony, and the white fireplace looks great next to the wood-beamed ceilings.
No word on what James' bedroom looks like, but we imagine there's some sort of extra-long, circular revolving bed that operates via remote control.
Winner: Curry. Few things could top that view.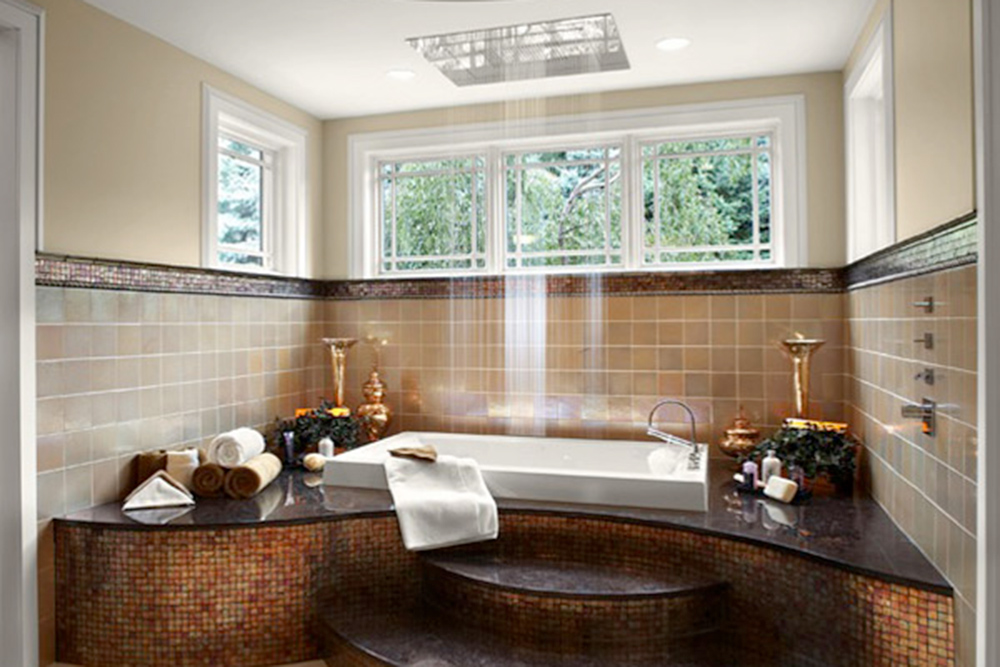 Bathrooms: Gilded Luxury vs. Chic Simplicity
James' master bath, above, is truly the lap of luxury. The spacious tub is extra-deep, and even has additional space around it, which he must love when he decides to sit back in a hot bubble bath.
But we're partial to Curry's classic bathroom, above, featuring dark hardwood floors and a curved entryway into the giant shower.
Winner: Curry. Just for the shower.
Ultimate champion: If you're looking for the ultraluxe life, LeBron James' Akron pad is certainly the more gilded of the two. But Curry's Spanish-style beauty is a winner when it comes to having unique character that doesn't give off a "bachelor pad" vibe.
LeBron James images courtesy of cavaliersnation.com.