If ever there was a reason to join Team Modern, this is it: a seven-bedroom, 14,795-square-foot showstopper that protects its occupants behind steadfast walls of glass and concrete. This award-winning residence from architect Lionel Morrison is more haven than fortress, however. The cornerstone to the design of this 8-year-old home? A curvaceous homage to the organic beauty of the North Dallas landscape.
Second only to the natural elements is a focus on entertaining or, more precisely, dazzling whoever enters through the imposing front door. It's an easy feat given the home's seamless, sultry blend of form and function. (Extending an invitation to the infinity-edge pool wouldn't hurt either.) This tangible rebuttal to the white picket fence is listed at $7.95 million.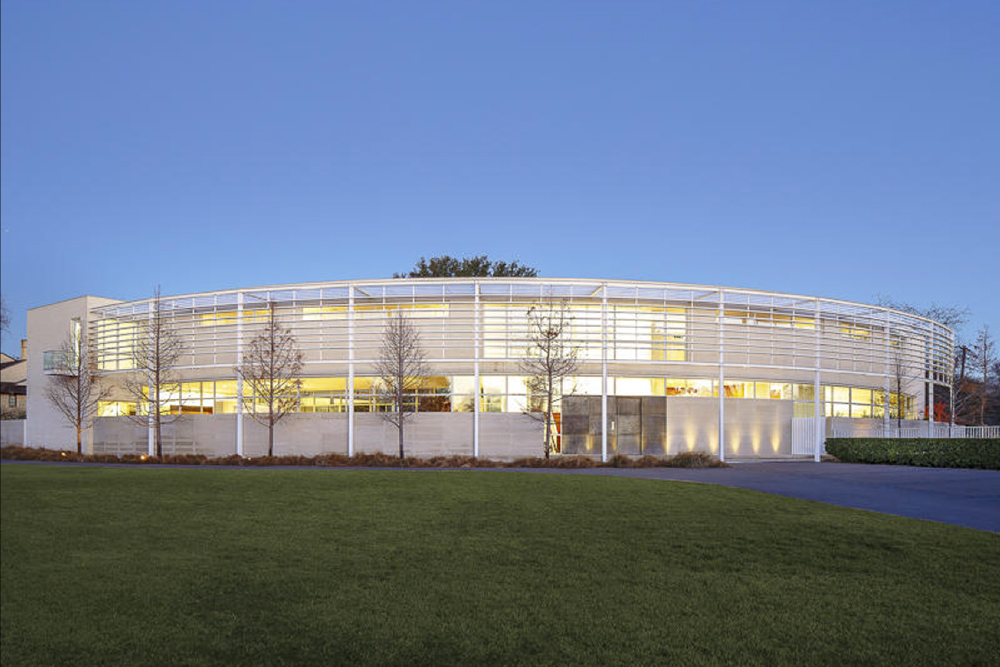 Situated upon a 1.77-acre corner lot within Dallas's Preston Hollow neighborhood, the residence hosts seven bedrooms and 10 bathrooms behind its commanding, crescent-shaped facade.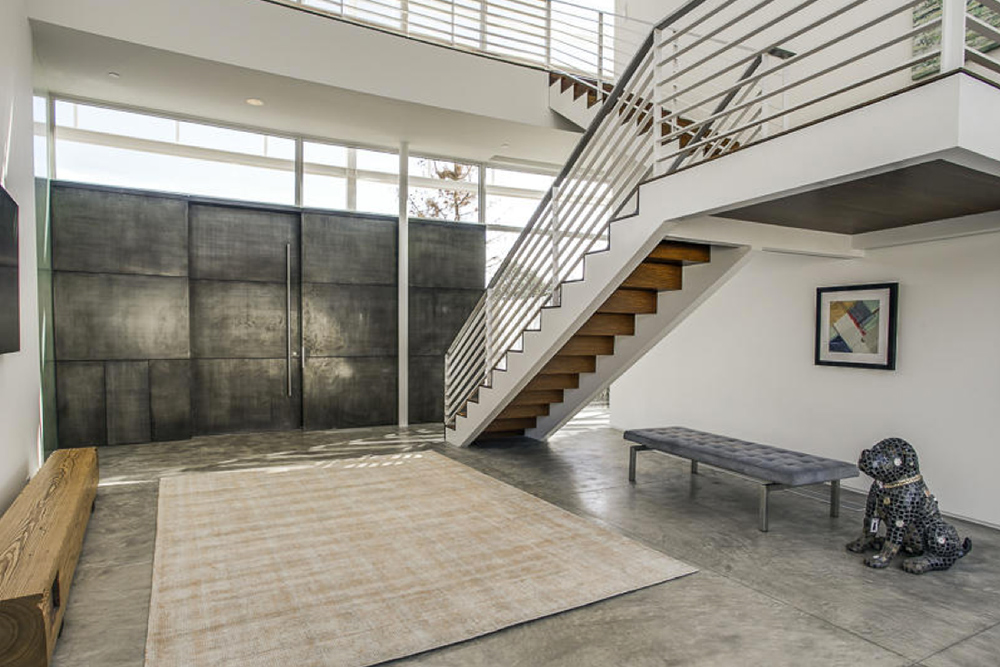 A sweeping, two-story foyer punctuates the statement made by the home's exterior and sets the tone for what's to come. Namely, wood, concrete, glass, and water, all of which are featured prominently throughout. Visitors facing away from the massive brushed-zinc entryway can sneak a peek at the home's pièce de résistance: the pool.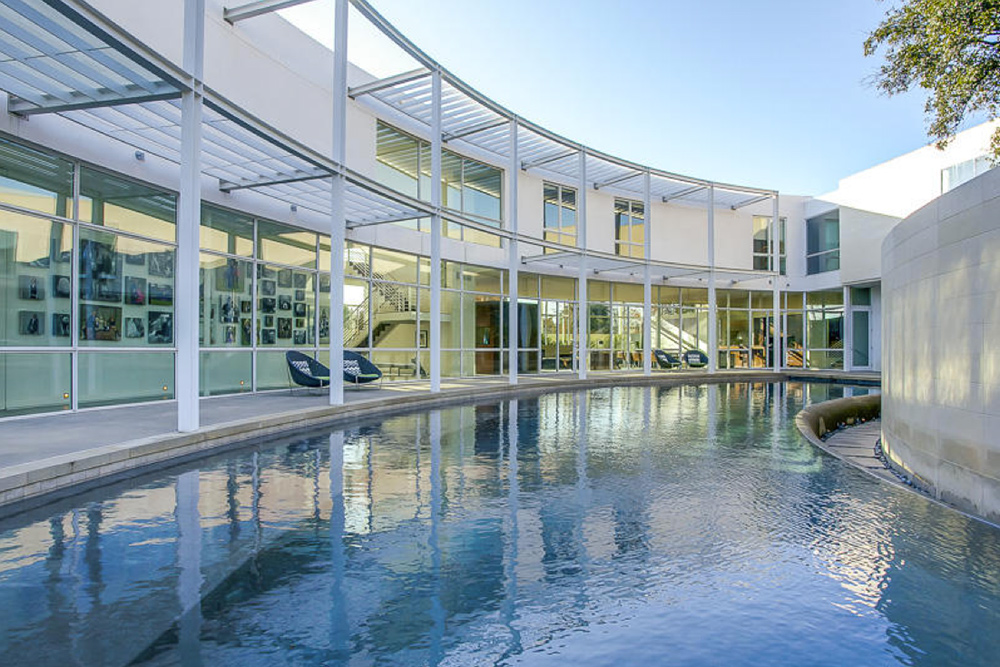 While the home's curvature is nearly imperceptible inside, it announces itself via the outdoor, infinity-edge pool, which spans nearly the entire length of the residence. It's the centerpiece of the home, accessible through several sliding glass doors that, when opened, blur the line between inside and out.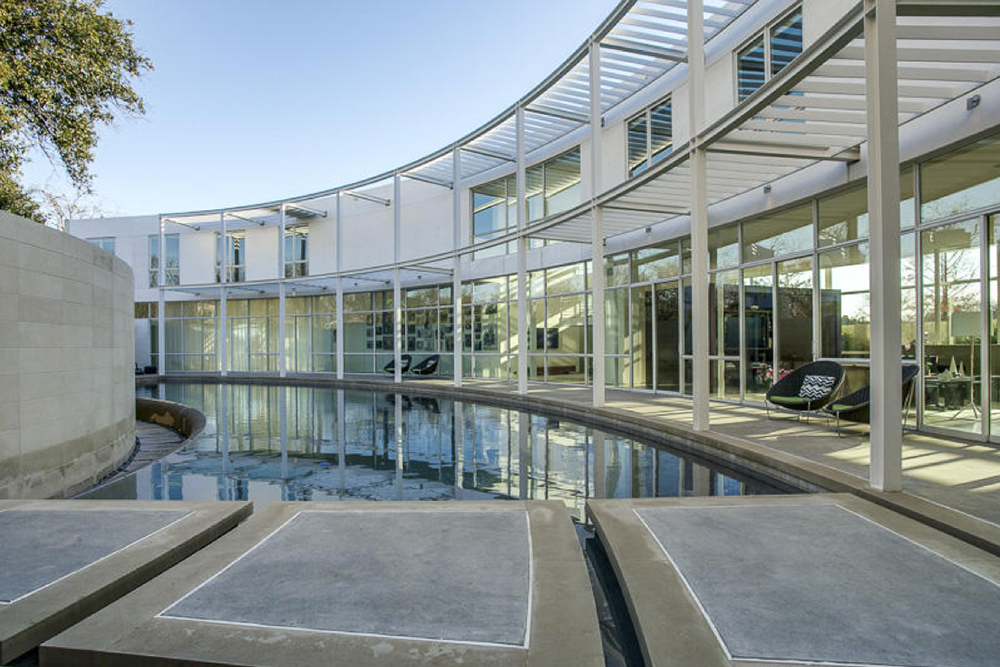 Abutting an outdoor kitchen, dining area, and fire pit, the pool mirrors — both literally and figuratively — the expansive glass wall signature to the first floor. Note the two tiers of steel sunshades: They're programmed to change position as the sun makes its daily progression from east to west. The same technology is installed upon the home's facade.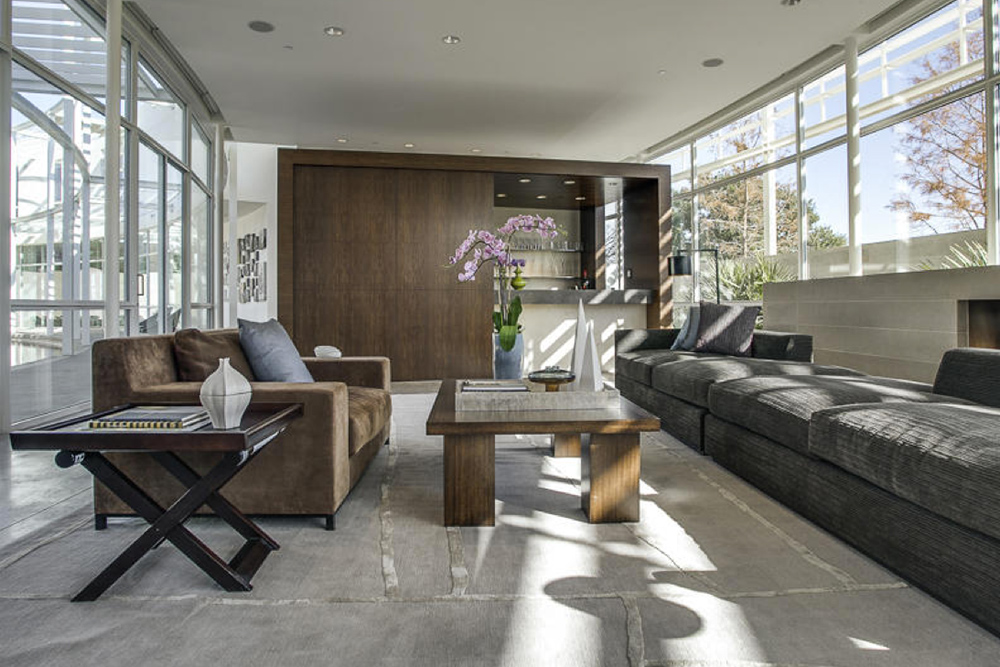 Spanning the full height of the living room, a wooden built-in hides a little secret: a fully equipped wet bar and a walk-in wine storage closet, both reached through the unit's sliding secret wall. A one-button gas fireplace and sliding glass doors leading to the pool prove this space is made for entertaining.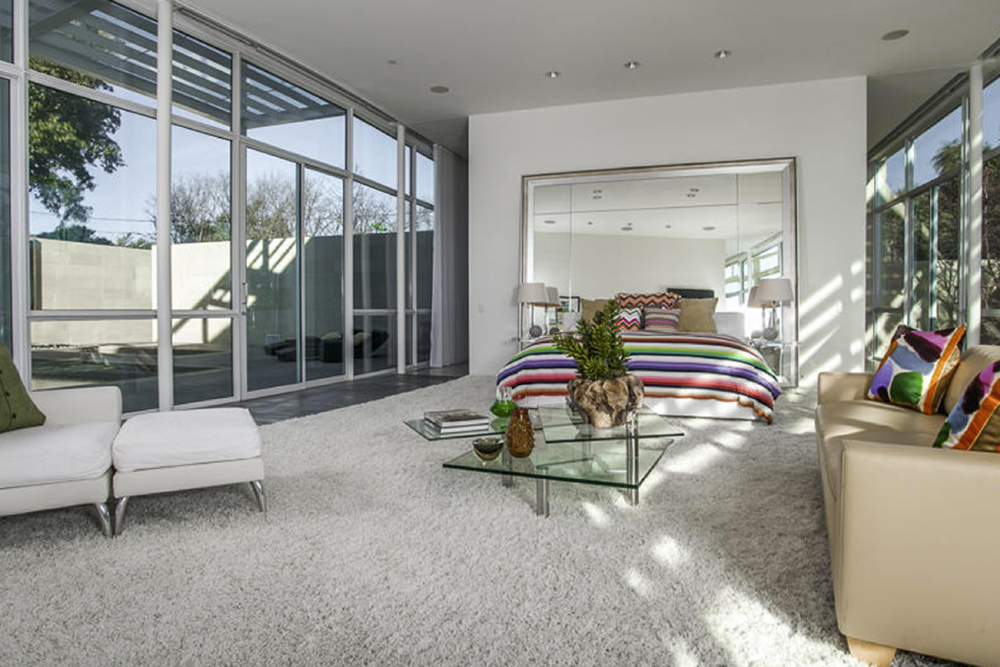 Sliding partitions and pocket doors provide privacy throughout the home, while in the first-floor master bedroom, the effect is achieved with retractable, floor-to-ceiling curtains. Clever positioning of an outdoor shower in the adjacent master bath makes it a private oasis.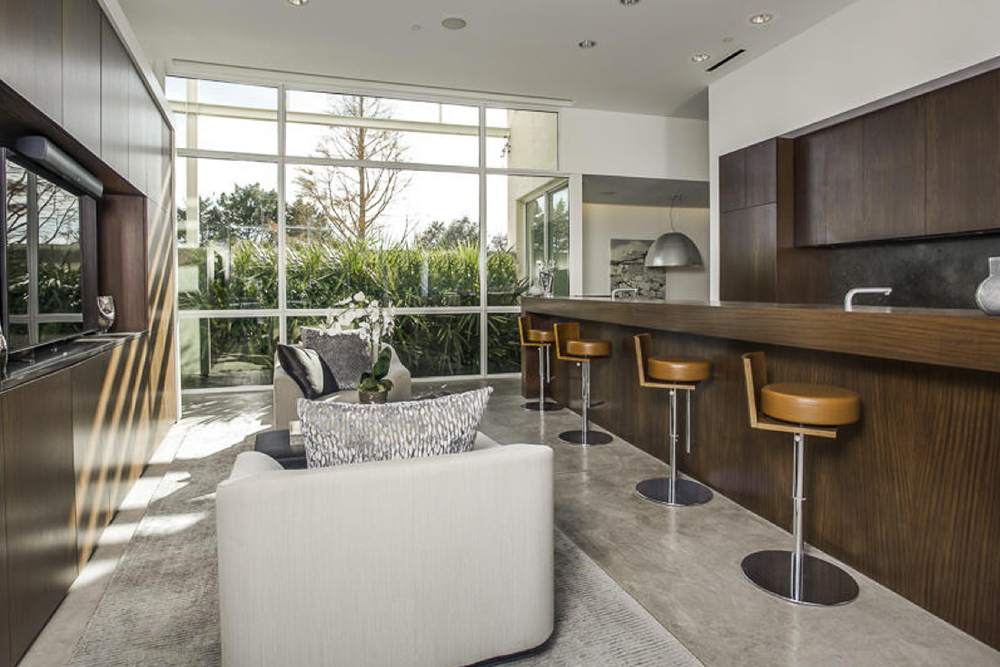 Perfect for the home chef who prefers an audience, the modern, masculine kitchen features stool seating overlooking the action just below. A quick swivel allows guests to sneak a peek at the flat-screen TV or admire the view of the landscaped terrace, one of many surrounding the residence.