Another few weeks, another round of real estate to gaze at as we highlight the dreamiest homes shared on Pinterest by Trulia users over the past month.
Collectively, these nine beauties have all the Pinterest home decor ideas you desire: designer finishes, historic charm, open floor plans, private outdoor spaces — even a water slide that spills into the sparkling saltwater pool of our home-search dreams.
The result is a Pinterest-sewn patchwork of all that's cool, trending, and desirable to homebuyers (and eye-candy admirers) right now, and they're all for sale — from Washington, DC real estate to Seattle, WA.
Follow @Trulia on Pinterest and pin the homes that inspire you and tag with #FoundOnTrulia. We'll be featuring our favorites regularly.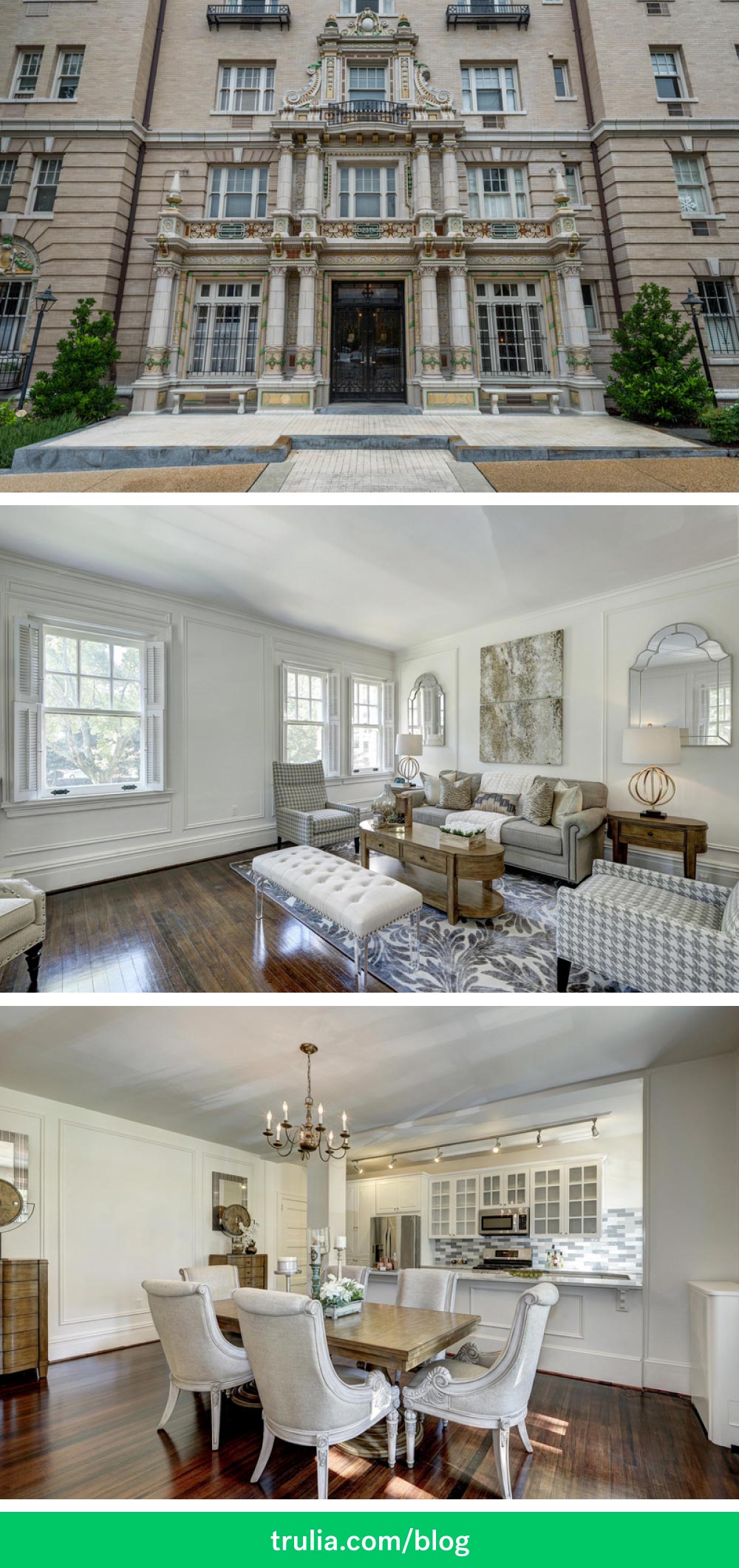 $889,500, 2311 Connecticut Ave. NW, #201, Washington, DC 20008
Housed in a historic building, this light-filled condo charms with hardwood floors, decorative millwork, and interior shutters on every window. The two-bedroom condo also features (score!) access to a rooftop deck overlooking the nation's capital. See more homes for sale in Washington, DC.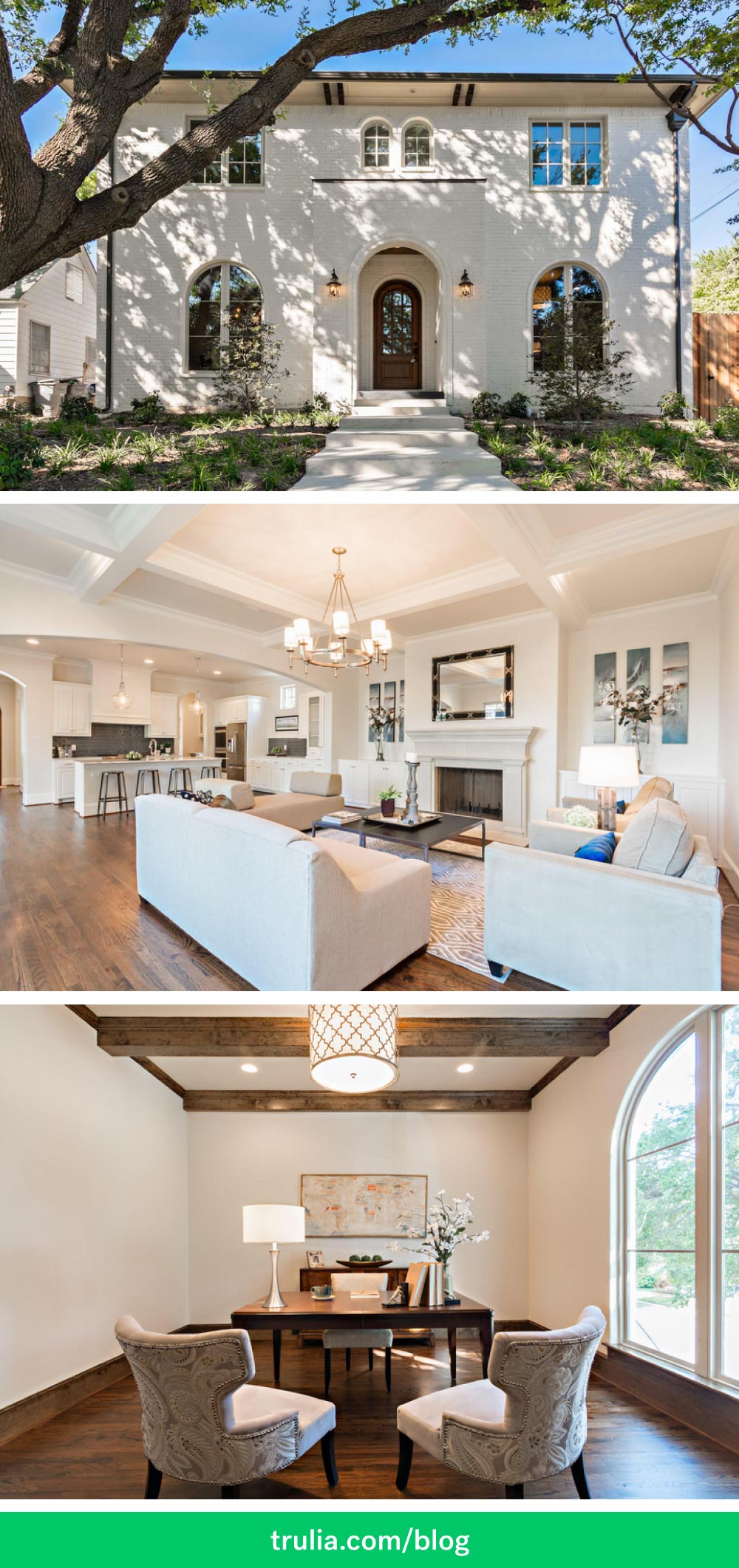 $894,900, 7243 Casa Loma Ave., Dallas, TX 75214
Exposed wood beams, a wood-burning fireplace, and an open floor plan add to the allure of this 4,035-square-foot, new-construction stunner in Dallas. See more homes for sale in Dallas, TX.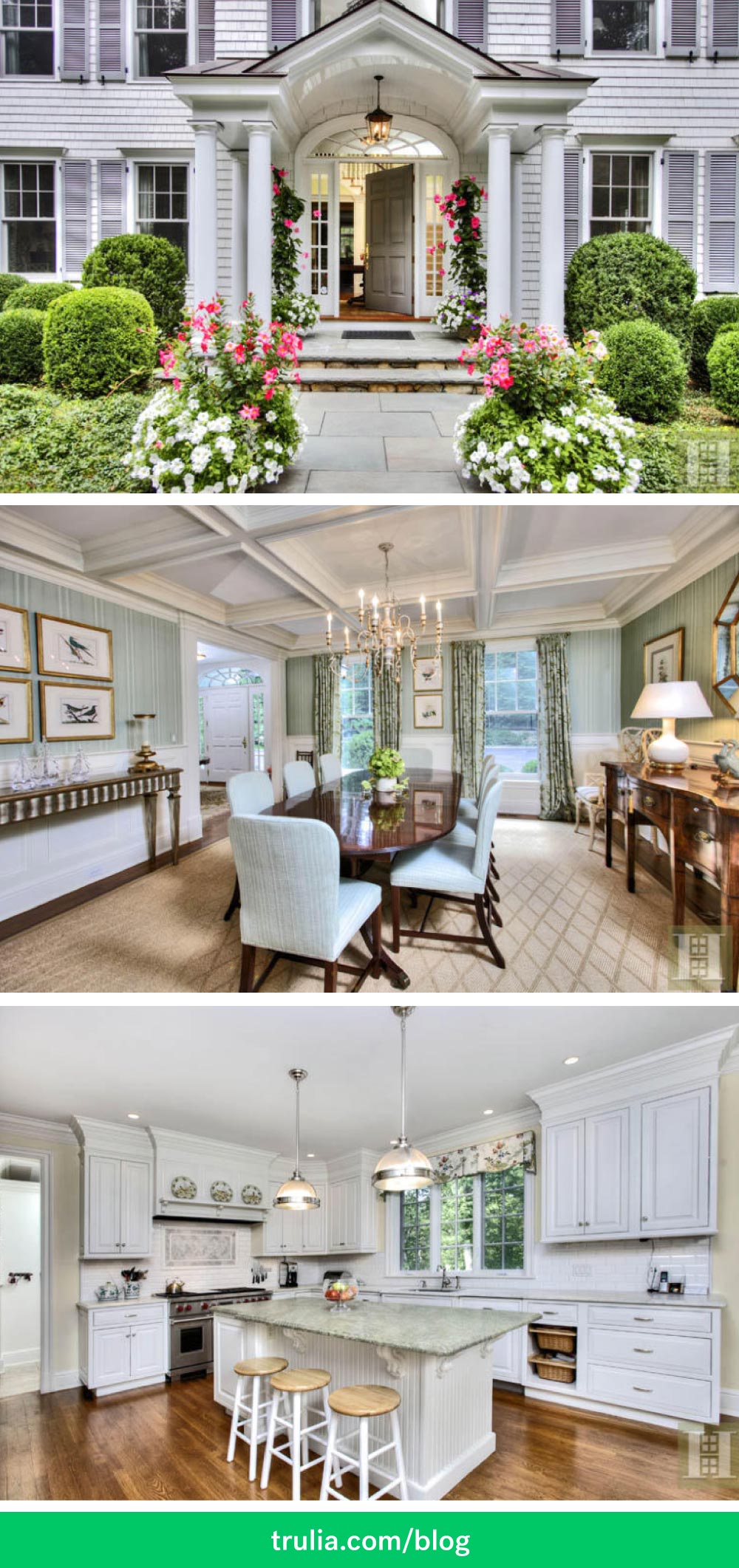 $3.495 million, 142 Bridle Path Lane, New Canaan, CT 06840
It was built in 2006, but this six-bedroom custom Colonial recalls a bygone era with its crown molding and coffered ceilings. Outside, quiet walking paths lead past stone walls and mature plantings, evoking a similar feeling of nostalgia. See more homes for sale in New Canaan, CT.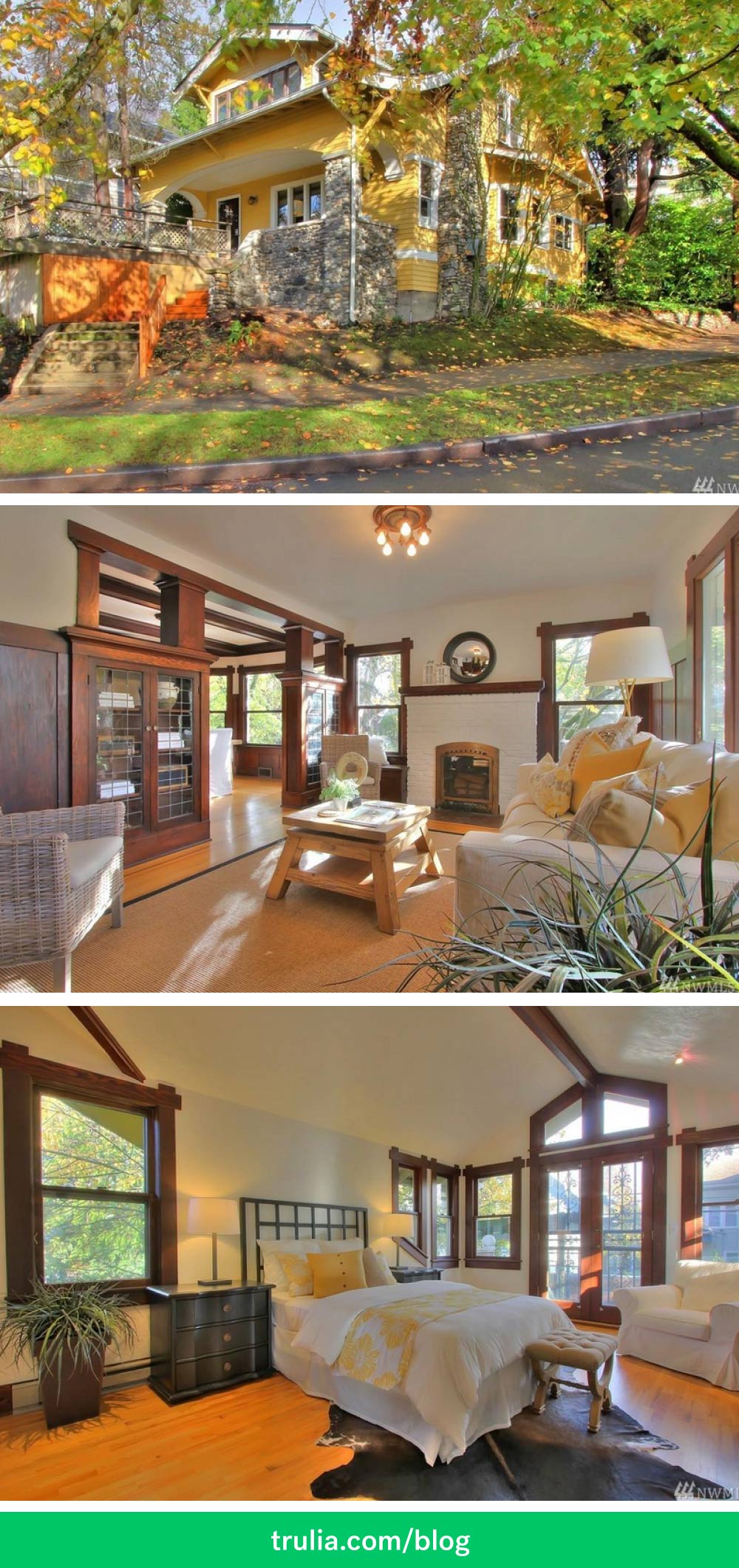 $799,000, 2506 10th Ave., Seattle, WA 98119
Built-ins to beams, wainscoting to molding, millwork abounds in this 1912 home in Seattle's Queen Anne neighborhood, an area commonly linked with craftsman-style architecture. River-rock masonry and a covered front porch add to the home's curb appeal. Just add a DIY hanging garden for perfection. See more homes for sale in Seattle, WA.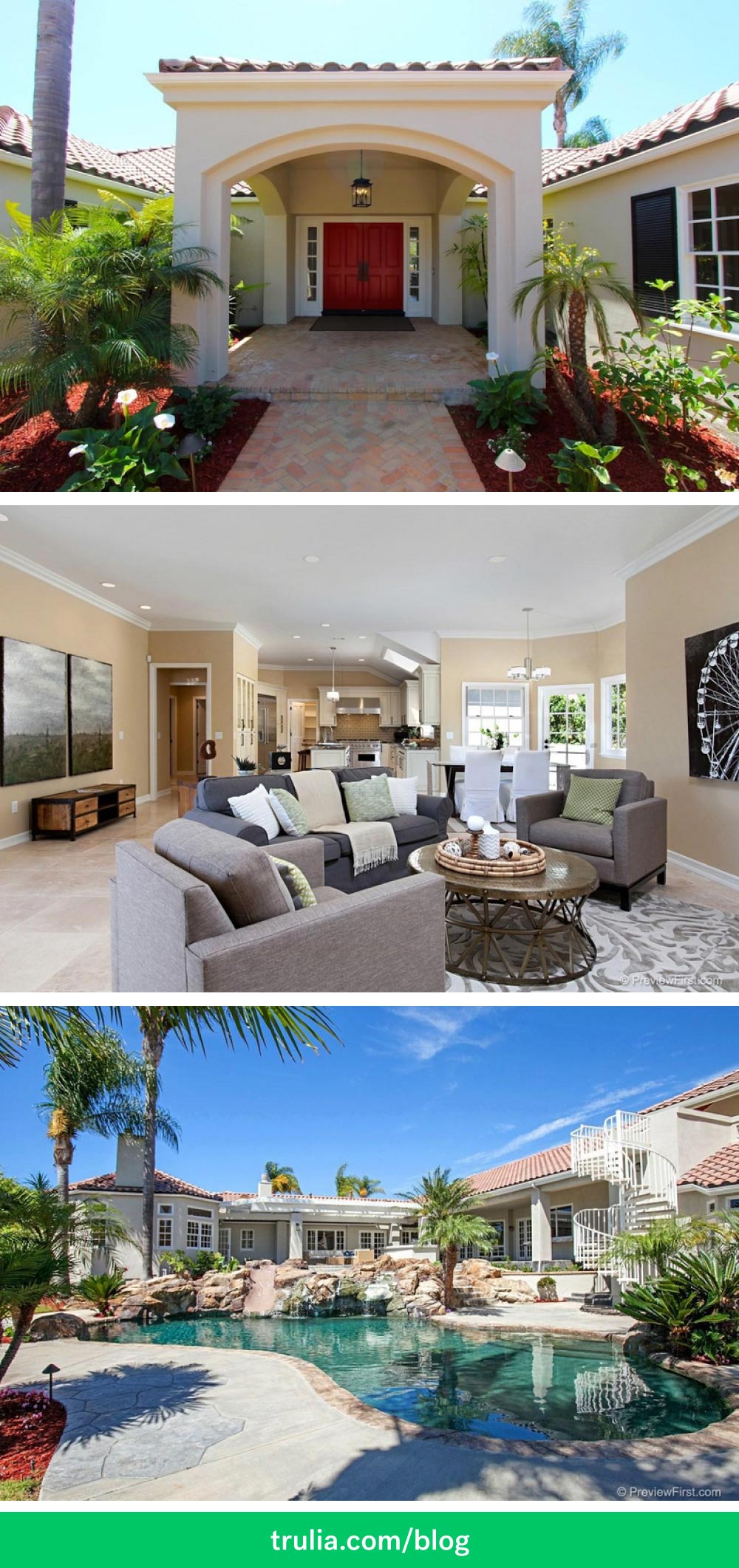 $5.195 million, 1329 W. Muirlands Drive, La Jolla, CA 92037
California dreaming! This 6,275-square-foot, eight-bedroom home sits upon a half-acre lot overlooking the Pacific. Take in those ocean breezes as you shoot hoops on the lighted basketball court or zip down the water slide into the saltwater pool. See more homes for sale in La Jolla, CA.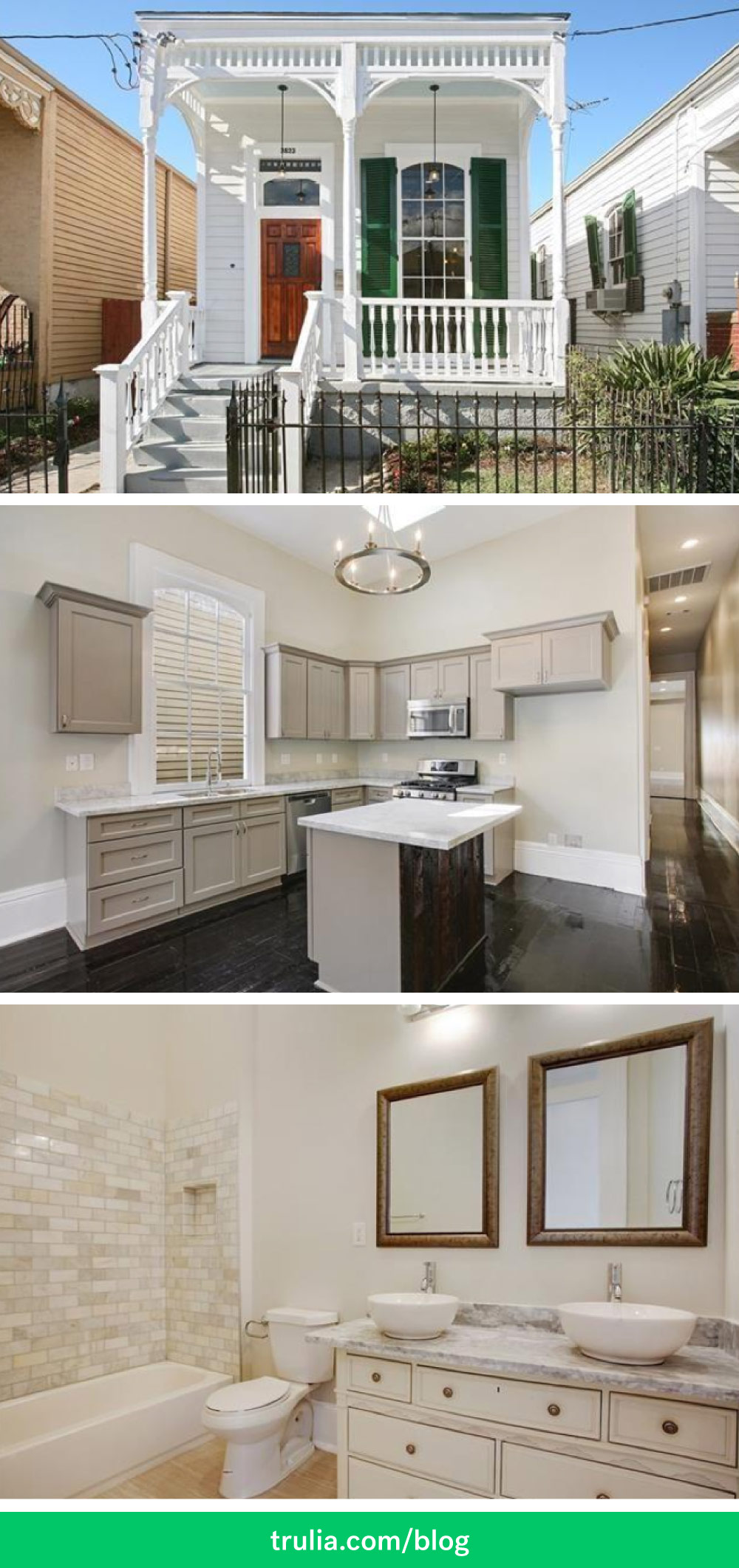 $295,000, 2823 Baronne St., New Orleans, LA 70115
Pretty and petite, this shotgun home in New Orleans makes an endearing first impression with emerald-green plantation shutters framed by white balusters. But don't let the old-fashioned charm fool you: This two-bedroom home was built in 2015. See more homes for sale in New Orleans, LA.
$1.499 million, 6722 Norway Road, Dallas, TX 75230
Behold: the ranch home of the 21st century (and modernist fantasies). Check out the smart home's clean lines, contemporary finishes, and cutting-edge technology, the latter exemplified by Nest thermostats and Lutron lights. Synthetic grass borders the linear outdoor pool. See more homes for sale in Dallas, TX.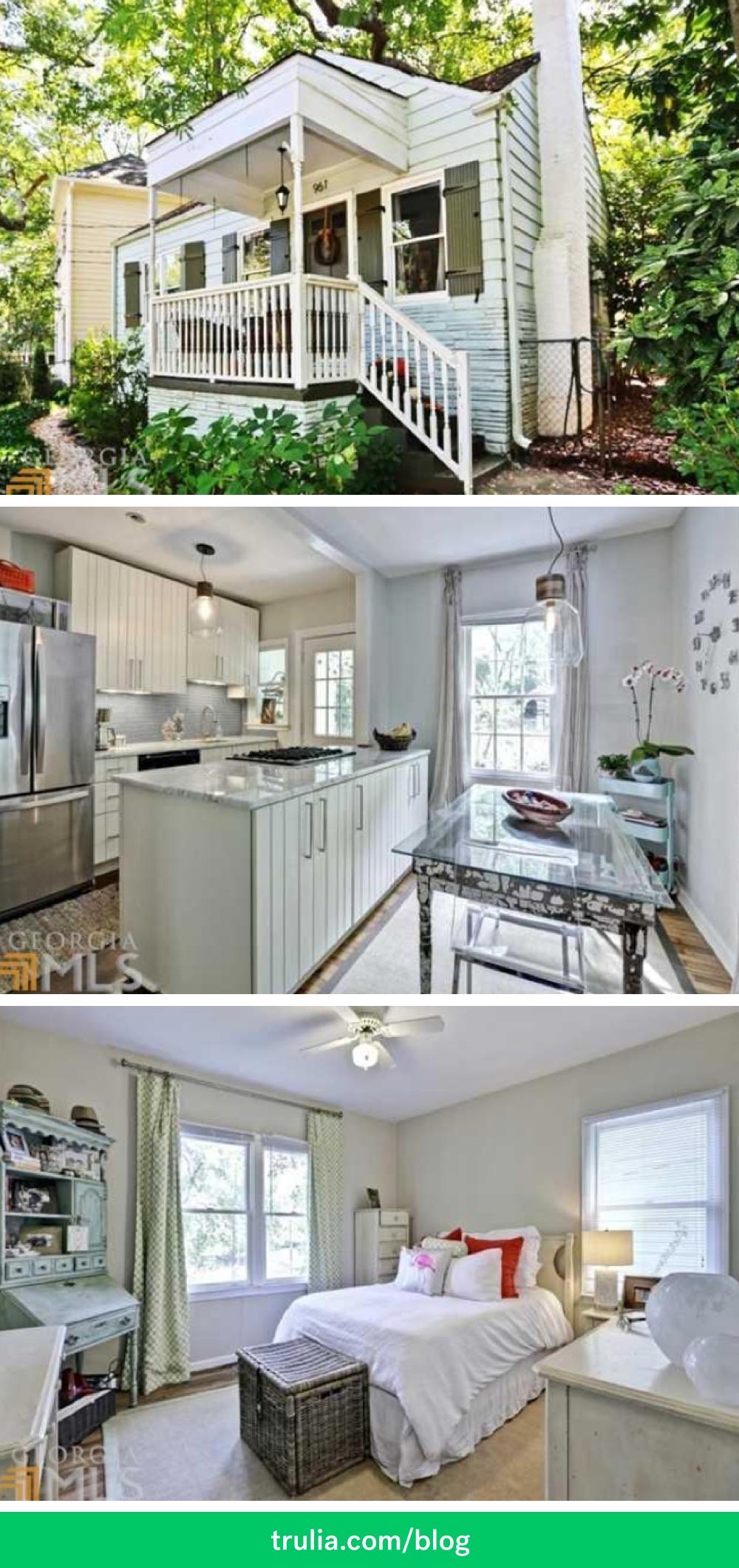 $235,000, 961 Delaware Ave. SE, Atlanta, GA 30316
It measures in at a mere 878 square feet, but this two-bedroom, 1950s bungalow packs a punch in terms of style. To wit: the Italian marble countertops in the kitchen, the variegated hardwood floors throughout, and the basin sink in the bathroom. Think of it as small-space living styled right. See more homes for sale in Atlanta, GA.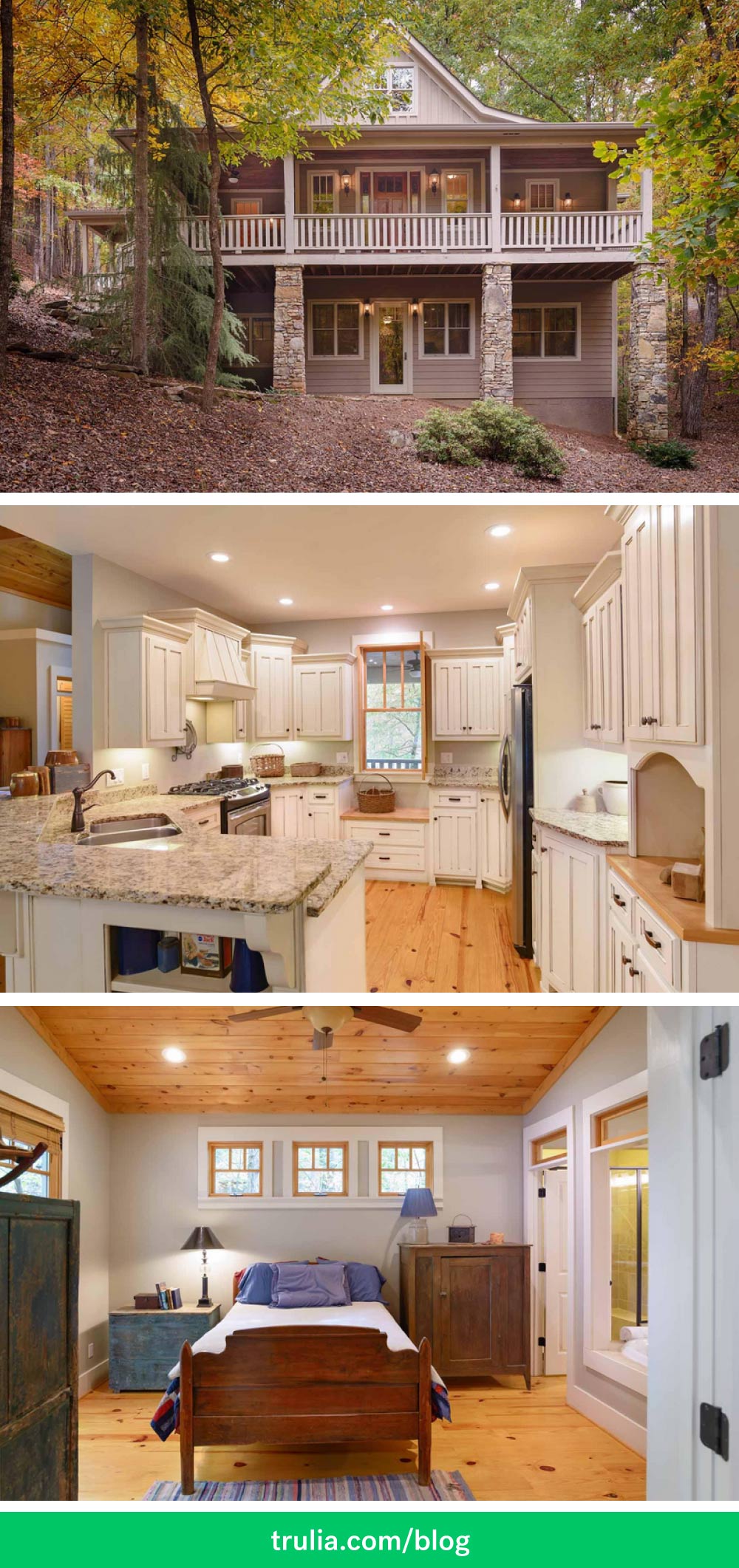 $340,000, 83 Owls Brow, Big Canoe, GA 30143
This not-so-rustic cabin in the woods redefines "roughing it" with a gourmet kitchen and two full bathrooms, one of which features a jetted tub. Coupled with a wide-planked ceiling and floors, a stone fireplace stretches all the way to the living room's vaulted ceiling, a design that hints at the home's forested surroundings. See more homes for sale in Big Canoe, GA