Location is everything when it comes to real estate. But even homes in the best locations can languish on the market if they need what many buyers often want to avoid — renovations and remodeling.
Enter this beautiful Palm Springs home for sale, listed at $499,000. The 1961 ranch-style fixer-upper is ready to be snapped up and restored to its Mid-Century Mod glory. To find out what it might take to make it move-in ready, we consulted contractors and real estate agents based in nearby Los Angeles and we've broken down the costs space by space.
Of course, these are rough estimates and for cosmetic updates only — it's important to have a home inspection before you buy to reveal any lingering structural, plumbing, or electrical issues. (And be sure to study those seller disclosure reports carefully.)
Read through the proposed updates (and cost estimates!) from the pros and then you be the judge: fix or flop?
Family room
This drastically outdated family room just needs a few cosmetic upgrades to transform into a chic, modern hangout. The biggest offender? That fireplace.
"I'd recommend putting smooth plaster over cinder blocks on the fireplace," says Josh Flagg, estate homes director at Rodeo Realty and star of Bravo's Million Dollar Listing Los Angeles.
"It could most certainly use updating with a more finished grand appearance," agrees Corey Abrams, owner/contractor with Los Angeles–based Jencor Construction Inc. "I would suggest tiling the fireplace or creating a custom cap out of slab stone materials."
Eliminate the abrasive, bold colors by painting the walls white, suggests Flagg, and paint the ceiling an even brighter white to make it seem higher. He also suggests ditching the linoleum and putting in hardwood floors to update the overall look of the home.
Total estimated cost to upgrade the family room: $3.25 per square foot for the hardwood floors, $500–$2,000 for cosmetic changes.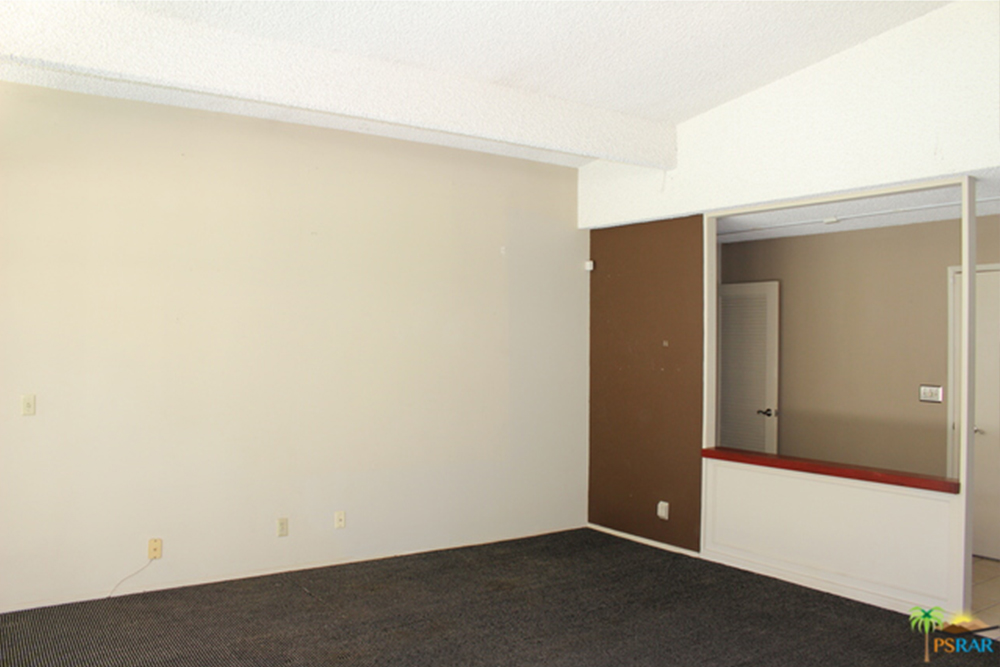 Dining room
That random half wall in the dining room? Abrams says it's got to go. "This entry effect is very typical of homes built in this era," he explains. "Oftentimes, we remove the low-lying wall and replace it with a built-in cabinet and countertop." Other than a new paint job, the dining room could also benefit from new hardwood floors.
Total estimated cost to upgrade the dining room: $3.25 per square foot for the hardwood floors, and anywhere from $2,000 to $5,000 for the wall/built-ins if you hire a carpenter.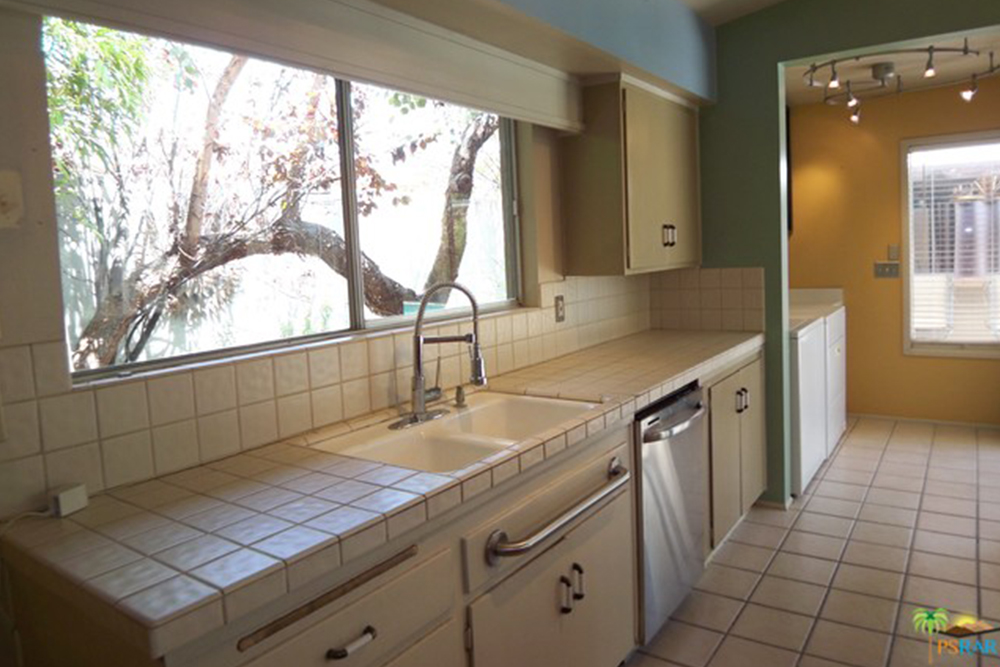 Kitchen
Put your remodeling money where it counts the most: the kitchen. This outdated galley-style kitchen is held back by tired white tile counters and stained flooring. The solution: Gut the kitchen from floor to ceiling and start fresh.
"This kitchen would benefit from a complete gut," says Abrams. "I would like to see the room opened up by removing the wall by the cooking surface, and I'd replace the large window by the kitchen sink with a smaller one to accommodate more upper cabinets. This kitchen would look great with modern walnut cabinets and possibly a Caesarstone countertop and backsplash."
Total estimated cost to upgrade the kitchen: $10,000–$30,000 for a full gut and renovation, but it's one investment that has a good chance of seeing a full return when it comes time to sell.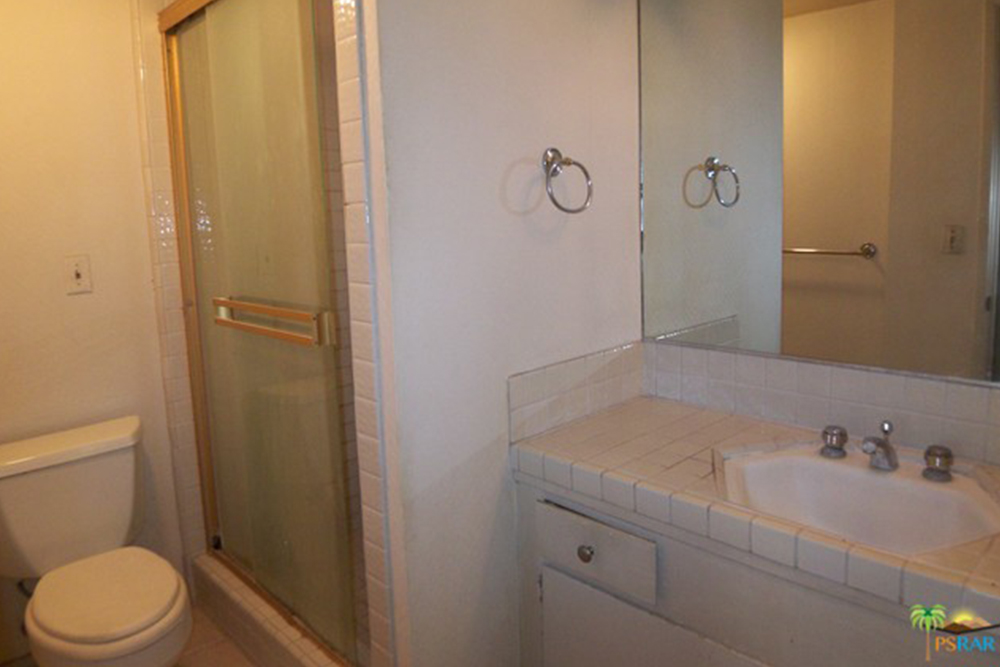 Bathroom
"This bathroom needs work," says Abrams. Although it likely wouldn't be worth the cost to expand the bathroom, a new owner could make some careful cosmetic changes that could really transform this space.
Flagg recommends replacing the current vanity with a pedestal sink and marble counter, while Abrams takes it one step further and suggests ripping out the tile and tub too. "I would remove the wall for the shower and use glass to give the room a more open feel too," he says.
Total estimated cost to upgrade the bathroom: A bathroom remodel would start at just over $10,000.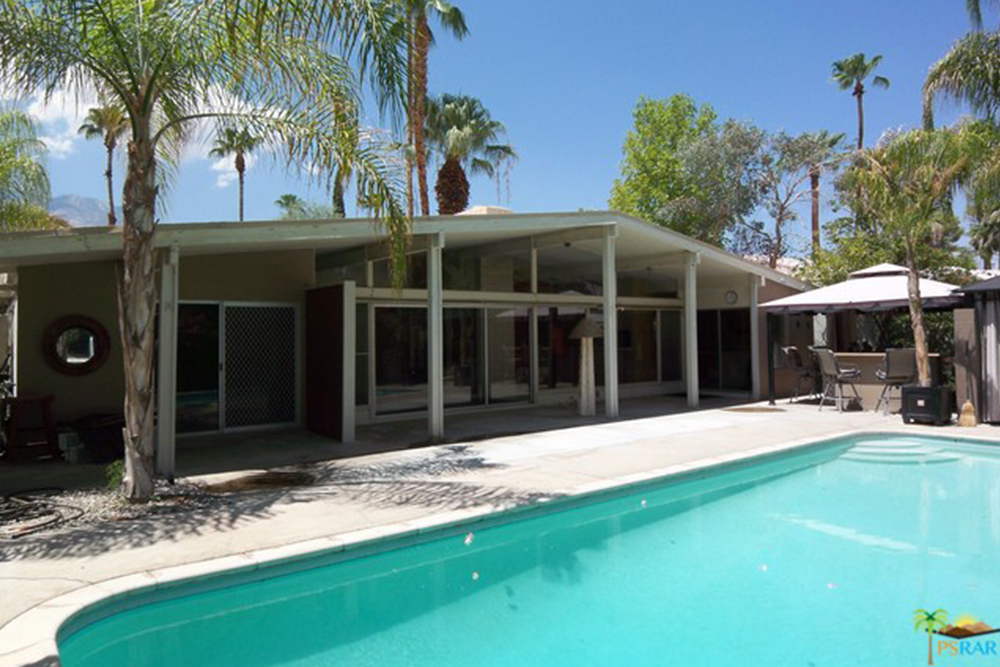 Pool
In many markets, a pool doesn't add value — it's solely for the homeowner's enjoyment. But in locales such as Palm Springs, where almost every home has a pool, it's a different story entirely, which is why cleaning up this property's backyard is a necessity.
Luckily, the pool in this Palm Springs home for sale appears to be in great shape. To give the backyard a more luxe feel, both Flagg and Abrams recommend a good power washing of the home's facade as well as a fresh coat of paint. As for the cabana, Abrams votes to keep it. "It adds a resortlike feel to the property."
Total estimated cost to upgrade the backyard: About $200 to power-wash the deck (an additional $200–$300 for the exterior of the home); an exterior paint job will start around $1,800.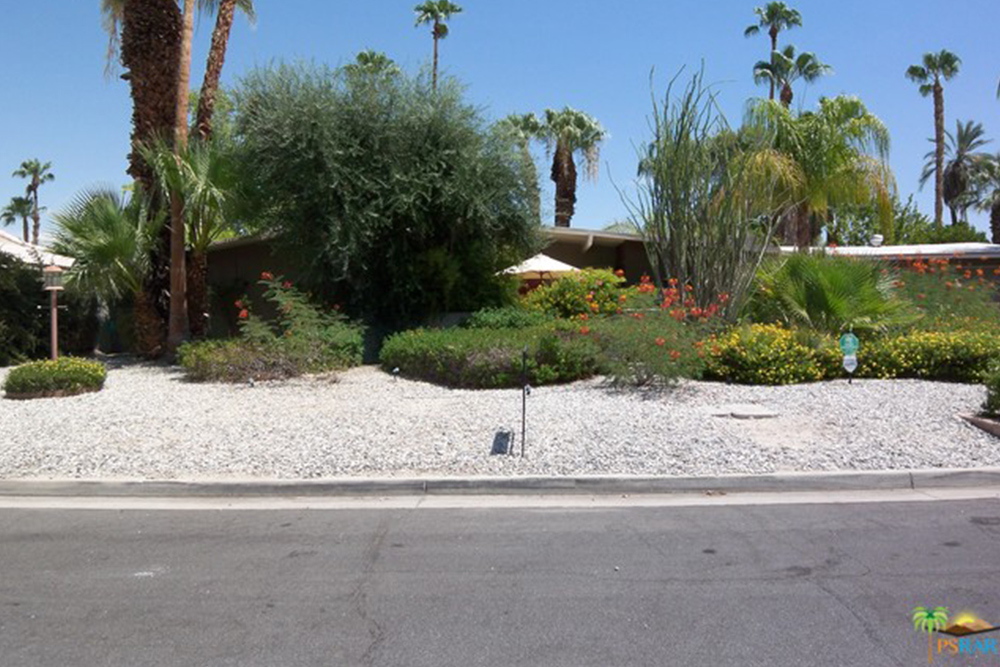 Exterior
There's a reason real estate agents talk about curb appeal: It shouldn't be underestimated. And when a home's front yard is as overgrown as this one (you can't even see the front door!), buyers may dismiss it without even venturing inside. To avoid scaring away neighbors and potential future buyers, Flagg and Abrams recommend the obvious: Hire a landscaper.
Total estimated cost to upgrade the exterior: Landscaping overhauls start around $500.
Based on our experts' estimates, the cost to overhaul this mod masterpiece would range from about $30,000 to $55,000. Which would you choose: fix or flop?