There's nothing quite like living on the coast — water views, beach access, and ocean breezes — squint and you can pretend you're on vacation. Alas, the popularity of the coasts means it can get pricey. But great rentals can be found for under $2,000 — and we mean great. Whether you want the laid-back lifestyle on the West Coast or love the dramatic seasons of the East Coast, these inexpensive apartments come loaded with amenities that'll let you live out your seaside dreams in style.
THE BEST EAST COAST APARTMENTS FOR RENT UNDER $2,000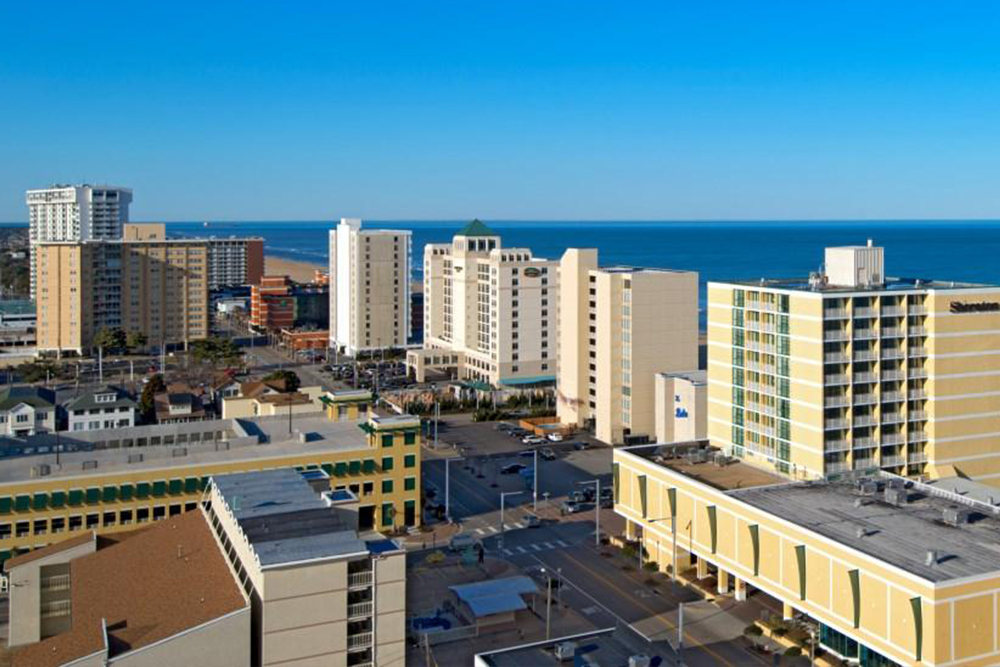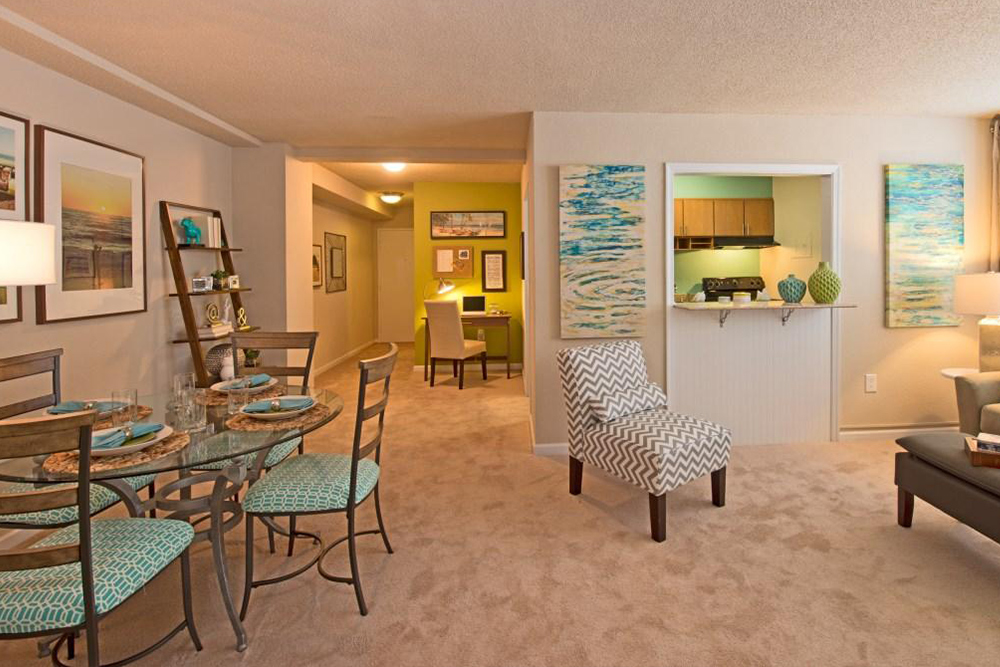 Mayflower Apartments in Virginia Beach, VA: $925/month
At first glance, you wouldn't be wrong if you mistook the Mayflower Apartments in Virginia Beach for a trendy boutique hotel — the resident lounge in the high-rise is outfitted with surfboards and murals, and the roof deck is dotted with outdoor fireplaces. The one-block proximity to the Virginia Beach boardwalk and an on-site restaurant add to the resort vibe, but a roomy, 400-square-foot studio with an ocean view is yours to call home for less than $1K.
Residents can enjoy this town's touristy vibe year-round, from catching a concert at Neptune's Park to celebrating your coastal location with a quick walk to the neighborhood hangout and gourmet market TASTE @ The Ocean. But if you don't like the crowds, keep it to yourself (or vent politely) — expressing profanity in public is a misdemeanor here! It's easy to live car-free at the Mayflower, but you'll still have easy access to nearby Route 60 or Route 58.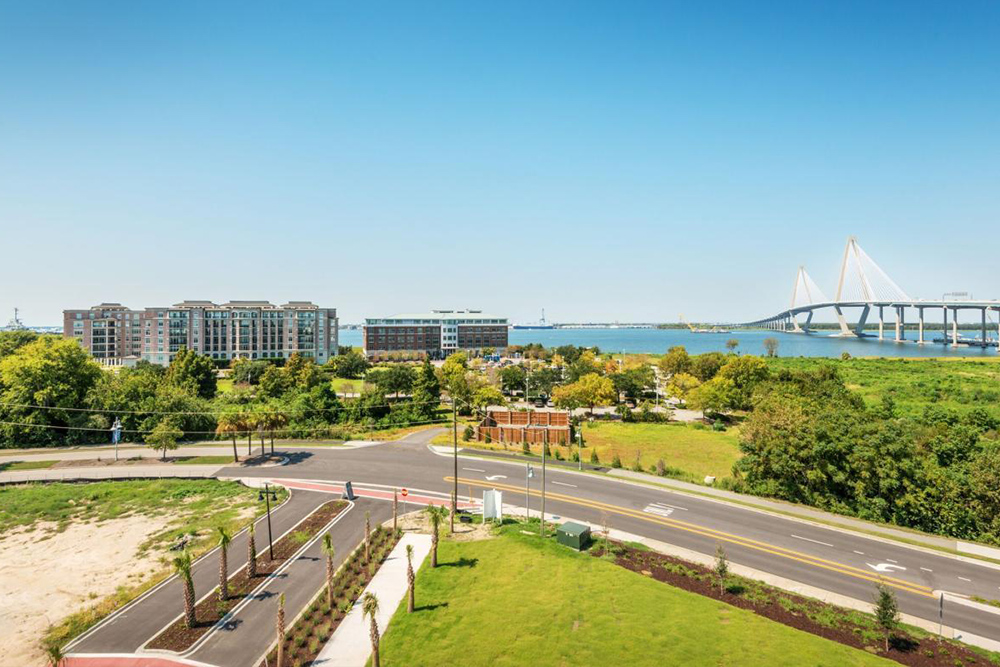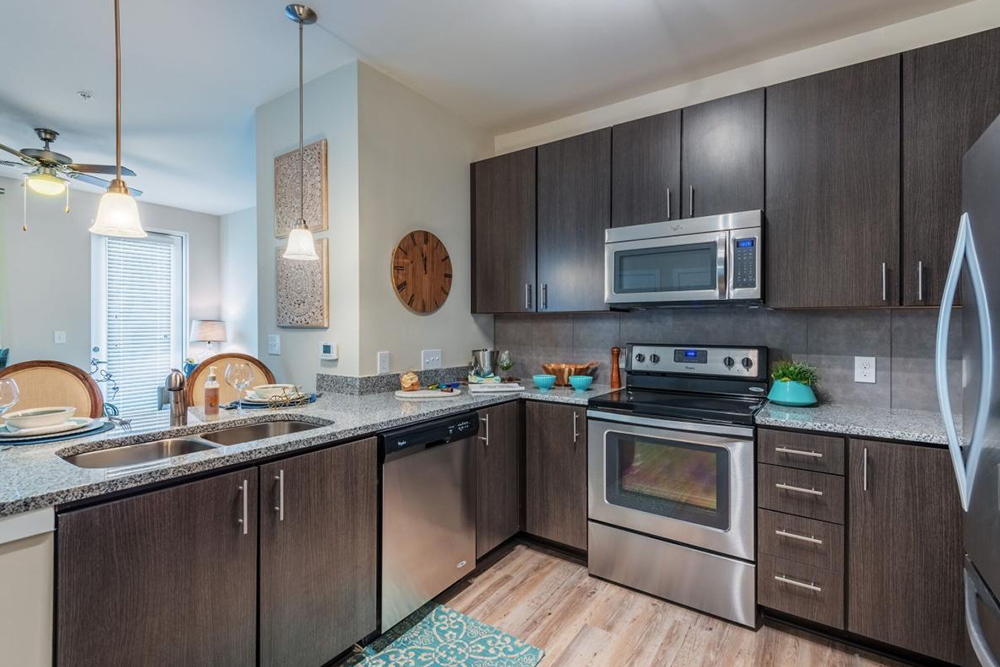 Bridgeside at Patriots Point Apartments in Mount Pleasant, SC: $1,380/month
This spacious 601-square-foot pad in the sprawling Bridgeside at Patriots Point apartment complex is just blocks from the Cooper River Bridge, Patriots Point Naval & Maritime Museum, and the USS Yorktown. Although the apartments are decidedly style-conscious and cosmopolitan, the chief draw isn't the pretty modern design — it's the legendary Southern charm and friendliness you'll enjoy while out and about. You'll really get to know your neighbors here, whether you're cooking together in one of Bridgeside's four grilling areas or catching a ballgame at the College of Charleston Baseball Stadium (right down the block). Take in shorts by local filmmakers at the Cinebarre Mount Pleasant 11 theater or get together for a game of bocce at the community's event yard. Need to just chill? You can always spend the day basking on the sun deck by the pool.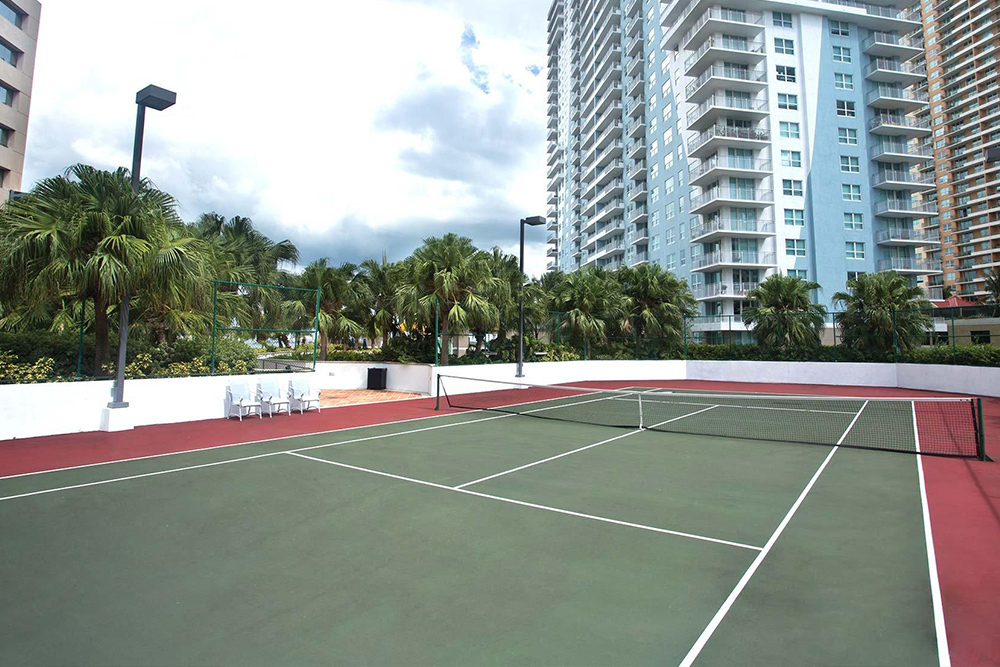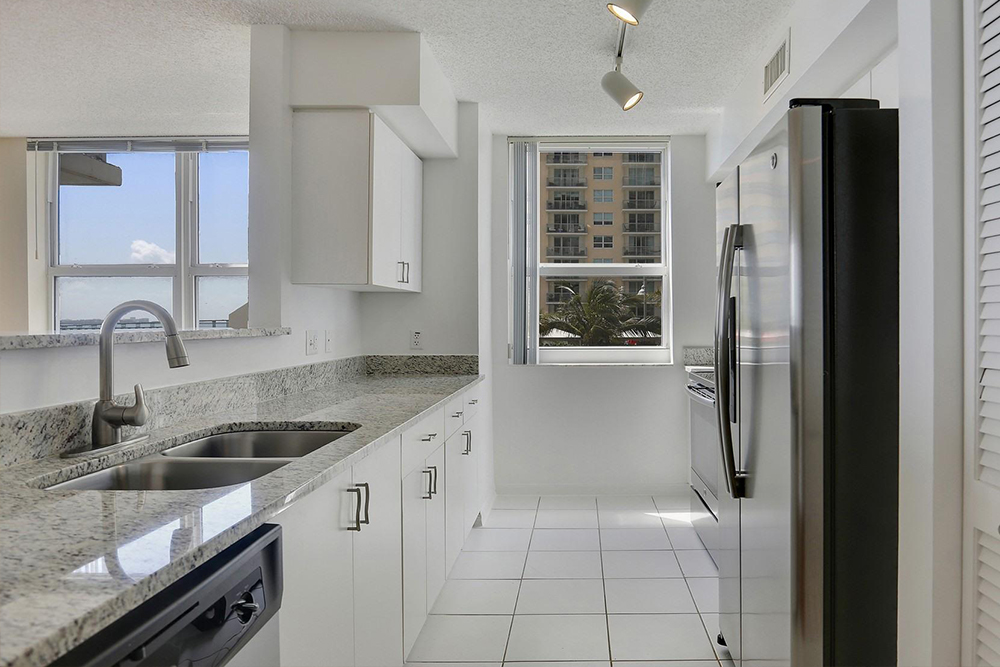 Yacht Club at Brickell Apartments in Miami, FL: $1,928/month
Located in Miami's financial district, the Brickell neighborhood, the apartments at the Yacht Club at Brickell fit the chic image of downtown Miami, from the sleek exterior to the palm-accented pool. The waterfront location means a view to die for from the one-bedroom, 928-square-foot apartment's private patio or balcony. Then there are the celeb-worthy amenities, which range from valet parking to a maid service. Once called Millionaire's Row, this neighborhood draws a wealthy crowd, particularly residents from Argentina, Colombia, Cuba, Nicaragua, and Venezuela. Indulge in the neighborhood's exceptional dining scene, from early cocktails at the cool Peruvian restaurant COYA Miami (right across from your building) to an eclectic dinner at the fusion Crazy About You restaurant (next door to your building). Or just lounge-hop at one of the many high-end hotels in your new ZIP.
THE BEST WEST COAST APARTMENTS FOR RENT UNDER $2,000
AVA Pacific Beach Apartments in San Diego, CA: $1,600/month
The real perk of renting in San Diego isn't the beach-perfect weather — it's the easygoing lifestyle that has attracted fun-loving creative types for decades. It's all evident on Ingraham Street in Pacific Beach, where you'll find quirky hot spots like the celebrated burger joint Rocky's Crown Pub and the fantastically named restaurant The Promiscuous Fork. Both are a short walk away from your 405-square-foot studio at AVA Pacific Beach, a colorful apartment community with a palm-lined walkway, outdoor yoga decks, an enormous gym with a 40-person whirlpool, and a rocking game room (complete with air hockey). "PB" is where young professionals and college students hang their wet suits or cruise down the boardwalk on Rollerblades — and that's a major part of its charm.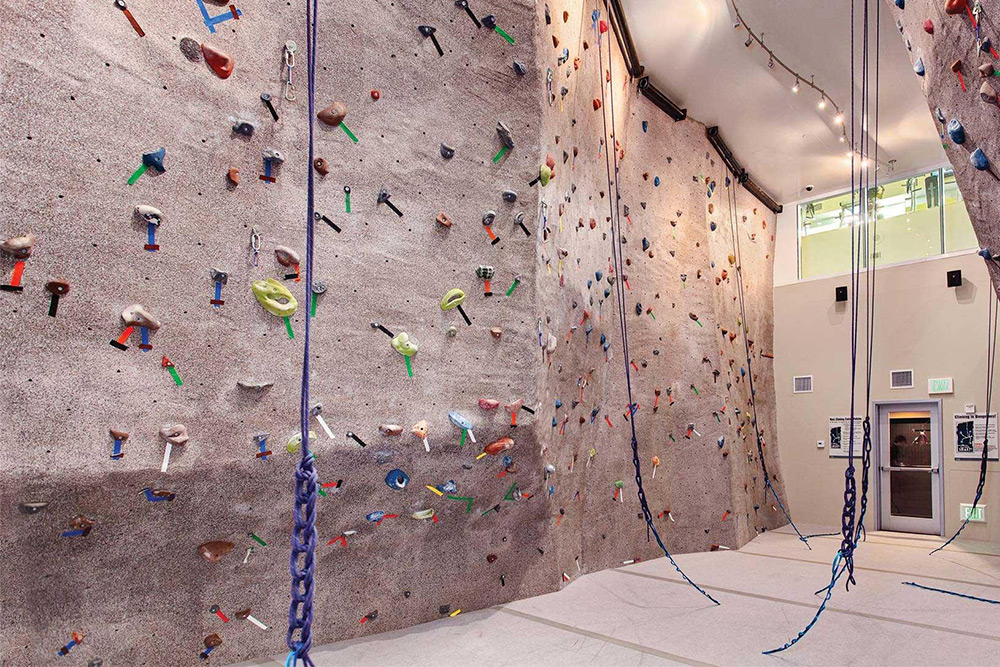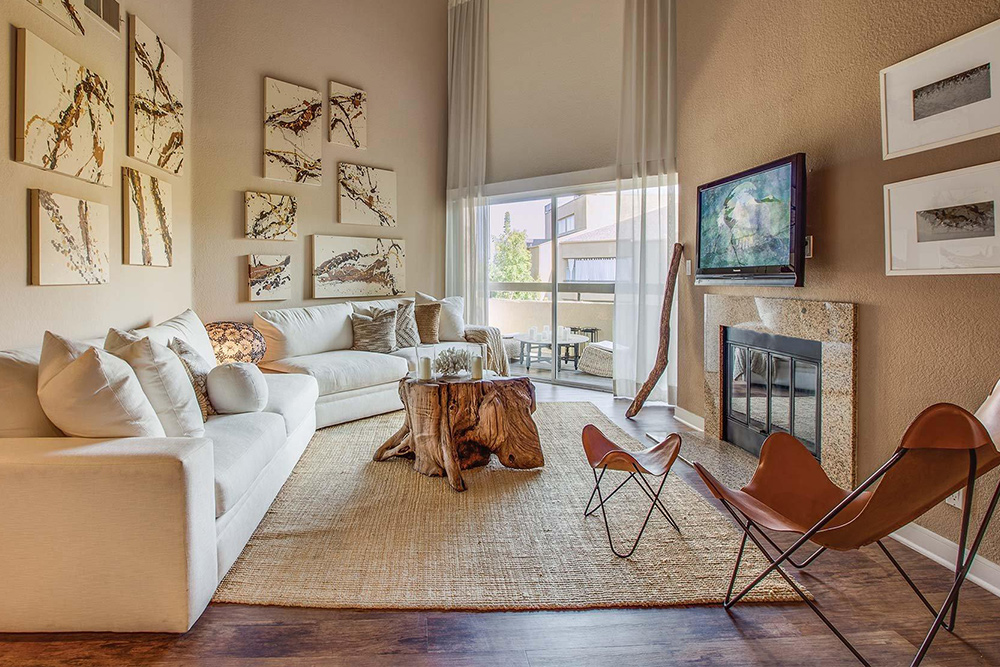 3400 Avenue of the Arts Apartments in Costa Mesa, CA: $1,649/month
Your 530-square-foot studio is basically a ticket to a life of culture and recreation at 3400 Avenue of the Arts Apartments in Costa Mesa. Here, it's possible to spend the afternoon rock climbing and then, within minutes, be in your seat at a Broadway show. It's all thanks to this apartment community's resort-style amenities and incomparable location across the street from the Segerstrom Center for the Arts. While you're strategizing how you'll get tickets to Hamilton when the show's in town in 2018, soak up the sun by one of the community's many pools. If you're in the mood for a slightly less highbrow experience, go for some retail therapy at South Coast Plaza, a 15-minute walk away.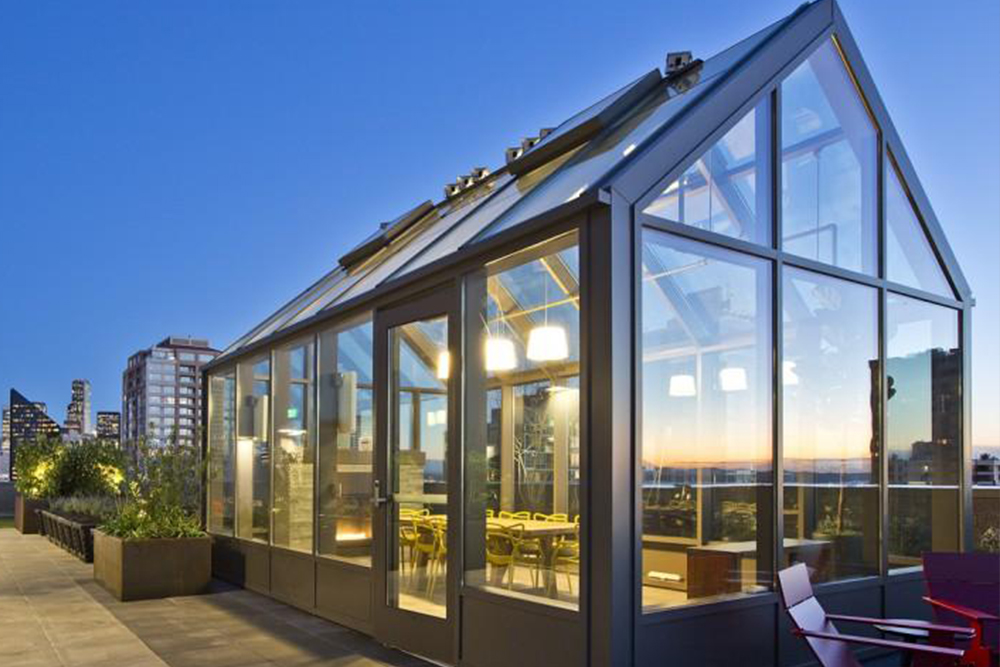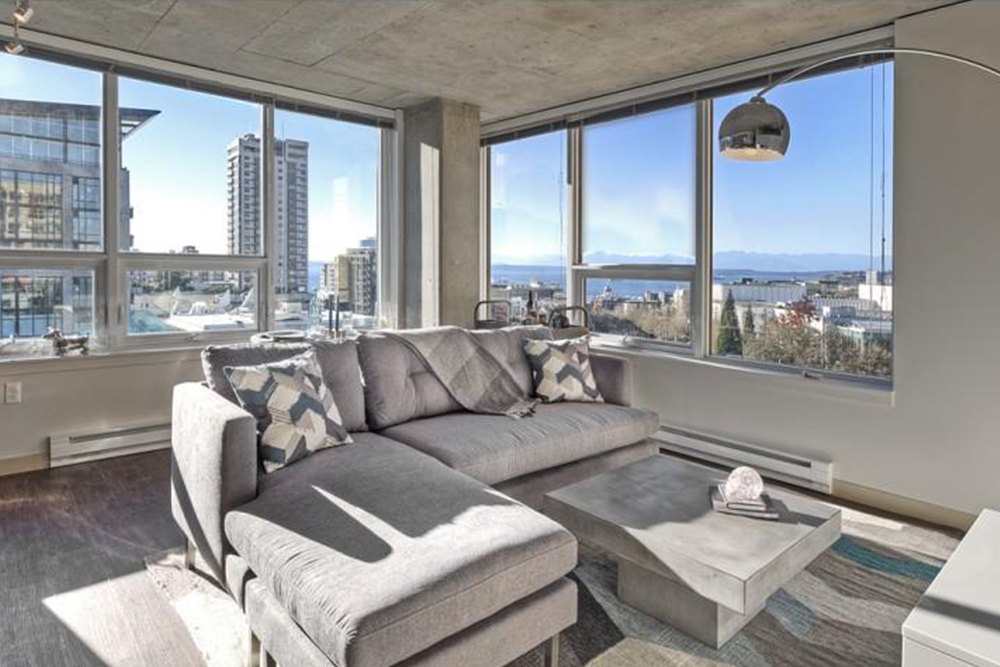 Verve Apartments in Seattle, WA: $1,972/month
Enjoy views of Elliott Bay and the iconic Space Needle from the multiple roof decks of the Verve apartments in Seattle. Find your center on the open-air yoga platform, tend to your spot in the community garden, or entertain friends at Sky Lounge and Solarium. Retreat to your design-friendly 651-square-foot one-bedroom. When you venture out, you'll find yourself in Belltown — one of Seattle's most happening neighborhoods. You can walk to the Space Needle, treat your eyes to the dazzling indoor and outdoor exhibitions at close-by Chihuly Garden and Glass, or settle in for crispy rolls at Mantra Thai. Need a break from the bustling crowds? Verve is on the 3 bus line, which will take you to the quieter East Queen Anne neighborhood in minutes.