Forget lumpy futons and tiny kitchens. For these members of Young Hollywood, homeownership means snagging prime real estate, palatial party pads, and expansive estates. Here's a bevy of stars under 30 whose Los Angeles real estate will make you drool with envy.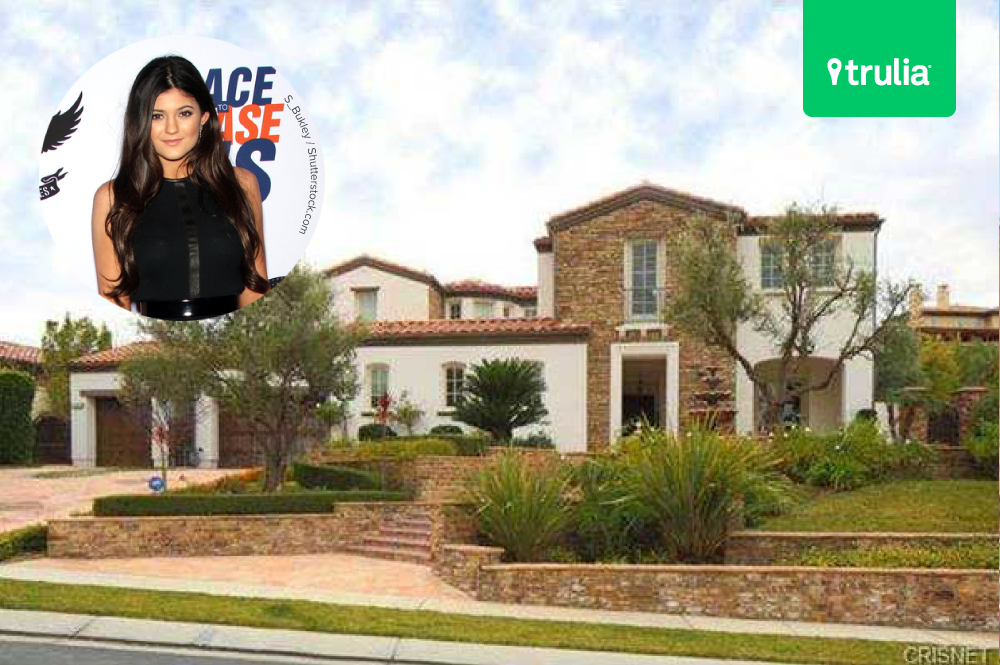 Kylie Jenner
Bought when she was just 17 years old, this 4,851-square-foot mansion just outside Los Angeles in the burb of Calabasas is home to the youngest of the Kardashian crew. Complete with a Sunrun solar array (such an environmentalist, that Kylie!), library, and a backyard with a pool, spa, barbecue center, and covered patio, the five-bed, six-bath Mediterranean-style spread is certainly a dream for any teen — no matter how pouty her lips are. In addition to her on-again, off-again boyfriend, Tyga, Kylie has a new roomie: a puppy named Norman!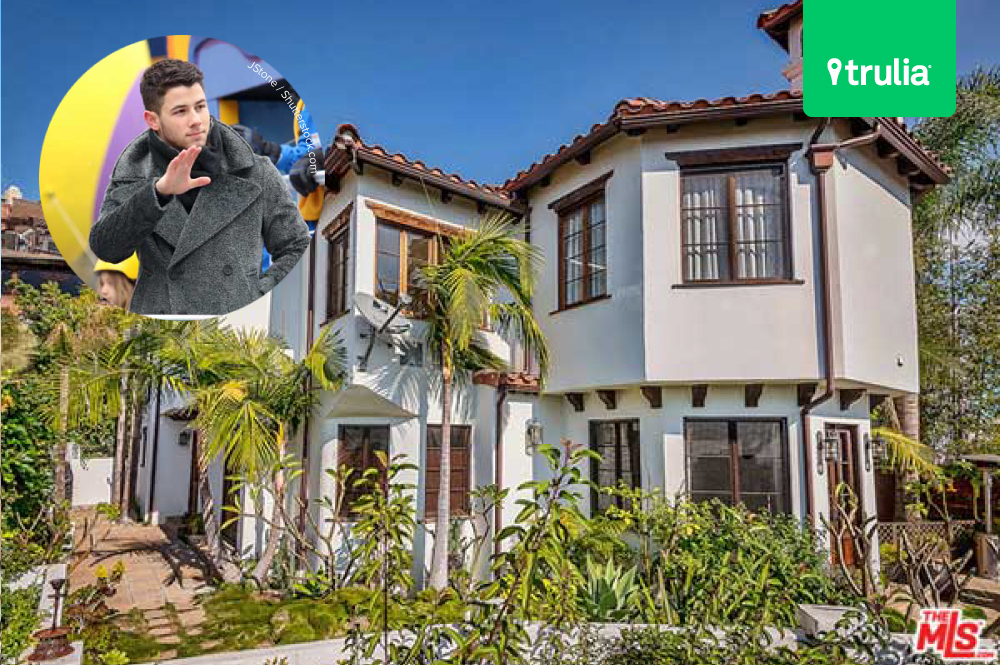 The Jonas Brothers
When your last name is Jonas, your voice is your meal ticket to stardom. And with that stardom come all the upsides of fame, such as a Mediterranean-style compound! Nick Jonas, known for his rock-hard abs and sultry voice, just sold his 1930s Sunset Strip home for $3.4 million. Saying goodbye to its large, open living room with a wood-burning fireplace and a grand dining room, Nick unloaded the home for $200,000 less than its original asking price.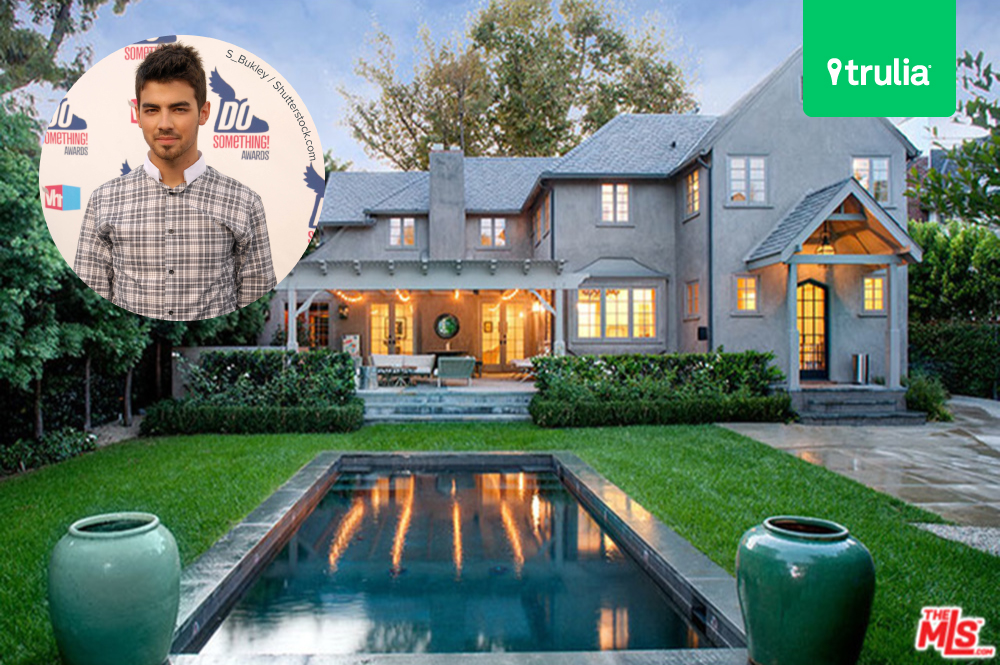 Meanwhile, 26-year-old brother Joe is no slacker when it comes to real estate portfolios. Back in October, Joe listed his West Hollywood home with an outdoor entertaining area that would make any star jealous. The sale appears to be pending at $2.895 million. Maybe he's planning to crash with older bro Kevin and his wife, Danielle, in New Jersey? Come on, three's a crowd, bro.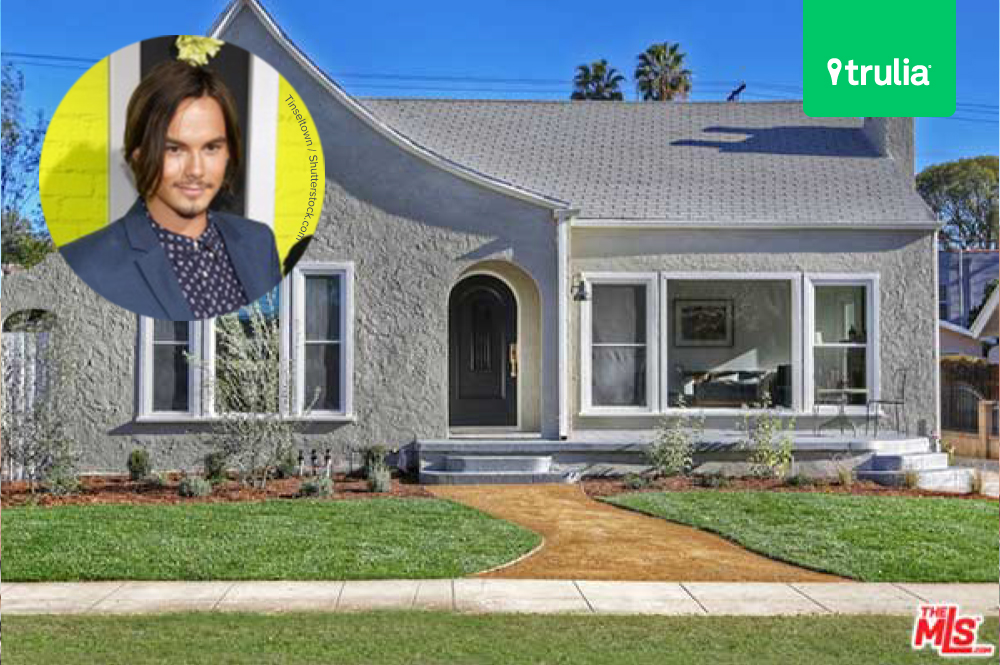 Tyler Blackburn
This Pretty Little Liar has a pretty sweet bungalow. Blackburn, who is known for his role as bad boy Caleb Rivers on the ABC Family series your little sister definitely watches, is quite a hot commodity on the Young Hollywood circuit. Back in March, he dropped $965,000 on a three-bed, two-bath house in the uber-hip Los Feliz neighborhood. The Tudor-style home, which has walnut floors and an ornate fireplace, is the perfect abode for any fedora-sporting, skinny-jean-wearing hipster. At just 28, Blackburn has many more pairs of dark, wire-rimmed glasses to wear before his flame burns out. (Proof: He just scored a prime movie role, and he has a stunning co-star girlfriend, Ashley Benson.)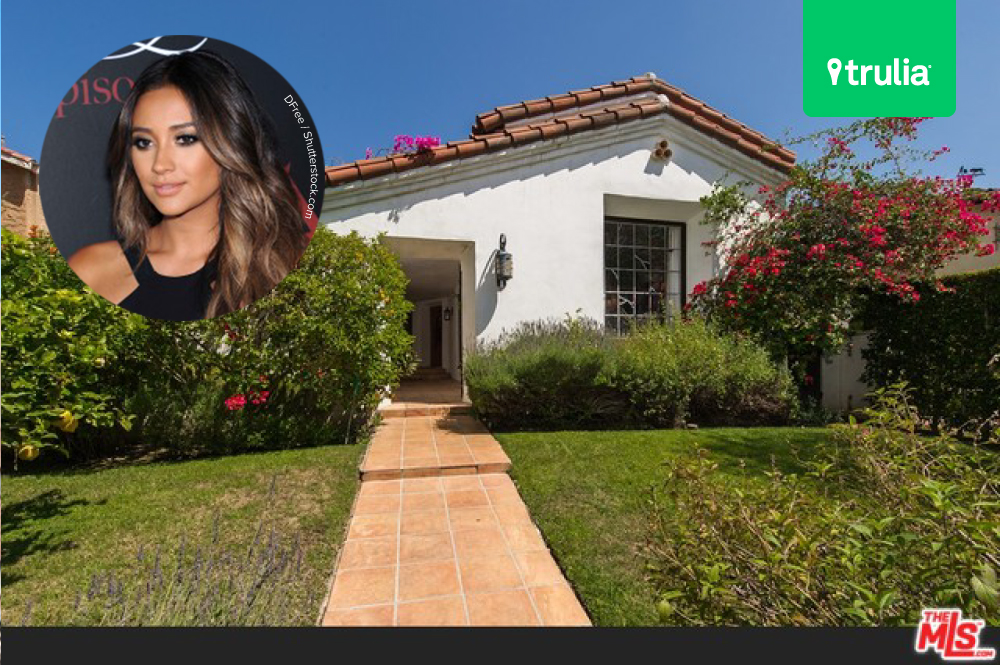 Shay Mitchell
Blackburn isn't the only Pretty Little Liars star on our list. Brunette beauty Shay Mitchell, 28, sold her three-bed, three-bath home in West Hollywood for $2 million this year. Not only is there a Beverly Hills Hotel–themed kitchen with stainless steel appliances and a retro flair, but Shay also converted one of the bedrooms into a clothing storage area, complete with shoe racks and tons of storage — perfect for a 20-something starlet.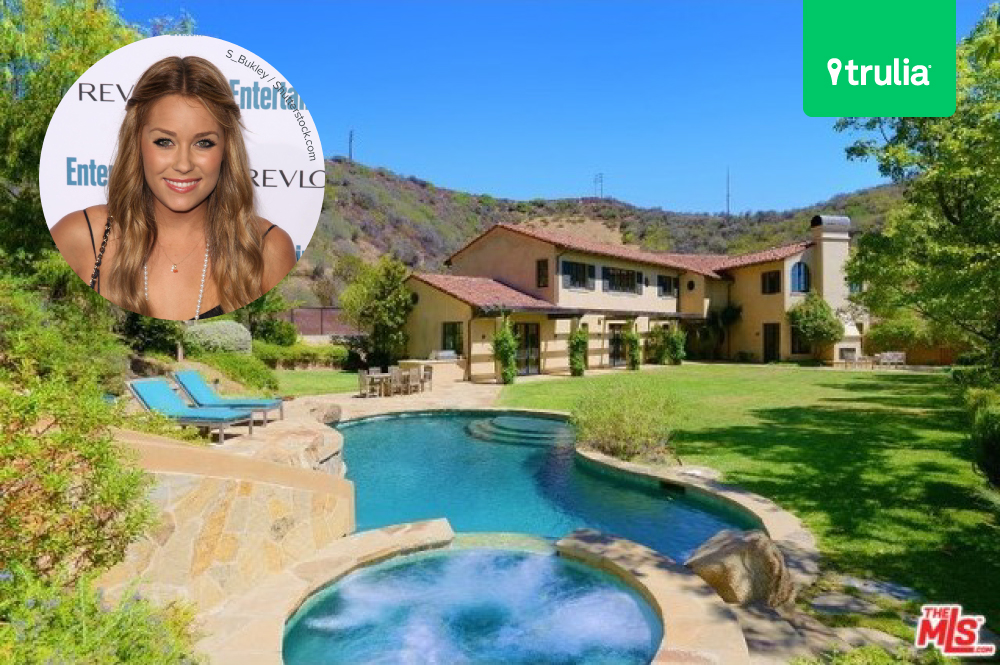 Lauren Conrad
She may be the most basic chick on earth, but the former Laguna Beach blonde's new five-bedroom home is anything but. Back in June, the Hills star turned professional arts and crafts Internet entrepreneur (is that a thing?) bought a 5,871-square-foot Mediterranean-style oasis in the Pacific Palisades with her new husband, William Tell. Here, LC, 29, can enjoy privacy and avoid the paparazzi (and former co-star Heidi Montag) since the house is tucked back from the street and nestled into the mountains, complete with a spa, waterfall, and treehouse waterslide.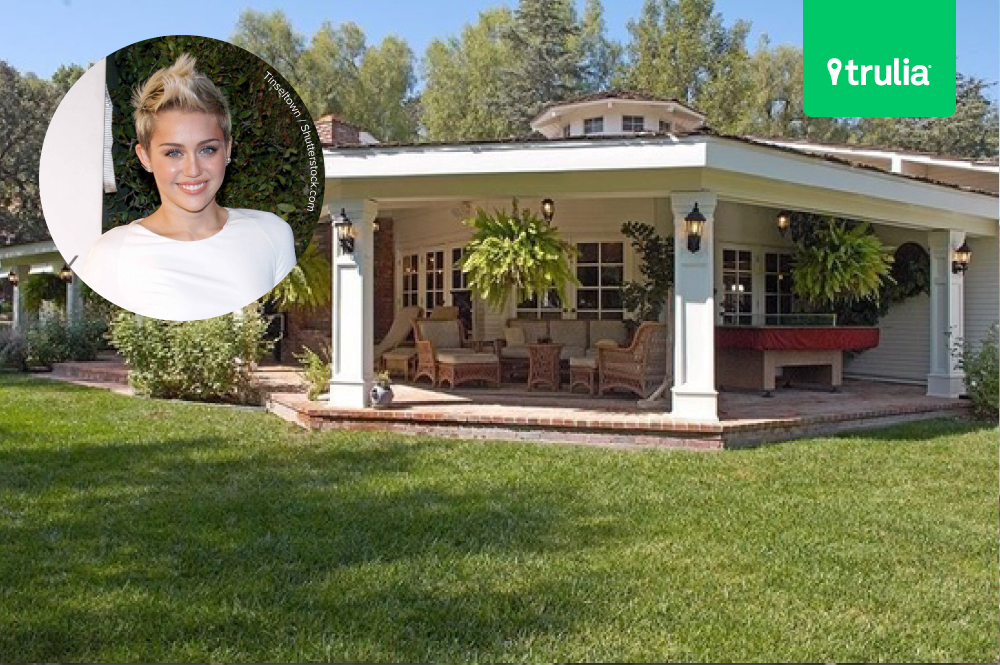 Miley Cyrus
She's just being Miley! And by "being Miley," we mean snagging a $4 million mansion by the age of 23. Located in the ritzy Hidden Hills, Miley's seven-bed, six-bath equestrian ranch is perfect for this spunky Tennessee gal. (Right, y'all?) The 6,000-square-foot home also has a 1,000-square-foot wine cellar, which is also perfect for Miley's interests, which include partying and swinging around on wrecking balls. But this isn't the only home Cyrus has bought. The songbird, whose real name is Destiny Hope, previously owned a home in Toluca Lake, which she put on the market back in January, eventually selling it for $6 million in April.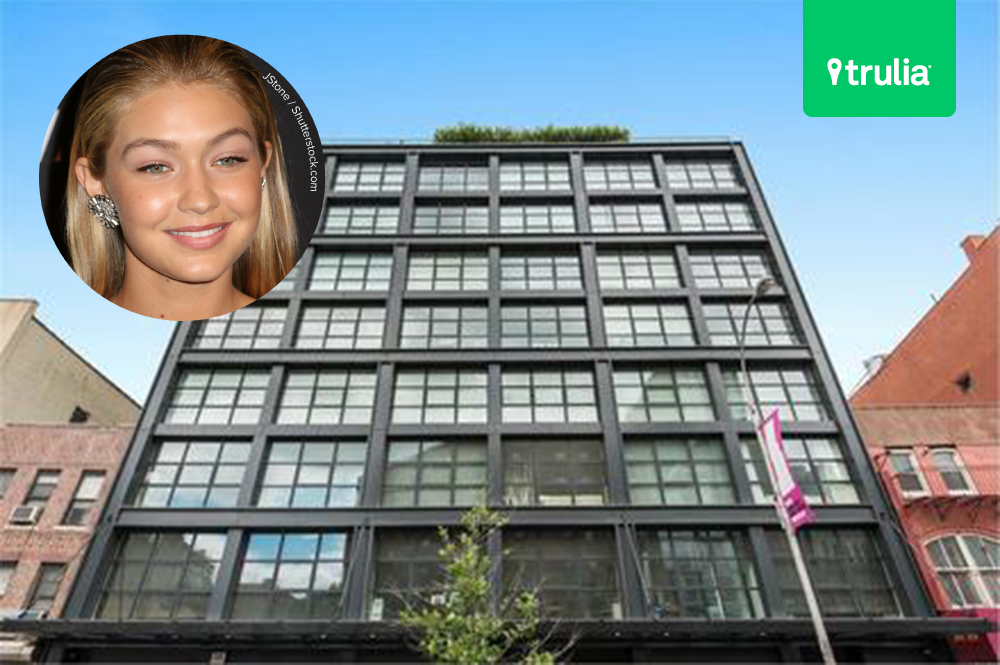 Gigi Hadid
While you were bunking up in a forced triple back in college, 20-year-old Gigi Hadid was living large in NYC. The latest "It girl" to hit the runway, the daughter of Real Housewives of Beverly Hills queen/professional master cleanser Yolanda Foster listed her home in Manhattan's Bowery back in July for $2.45 million. While the listing says a "contract is signed" for the home, we bet if you toss in a couple of extra mil, you could snag it for yourself. However, we're guessing Gigi's house was the place to be last year. Especially due to her bevy of boyfriends.…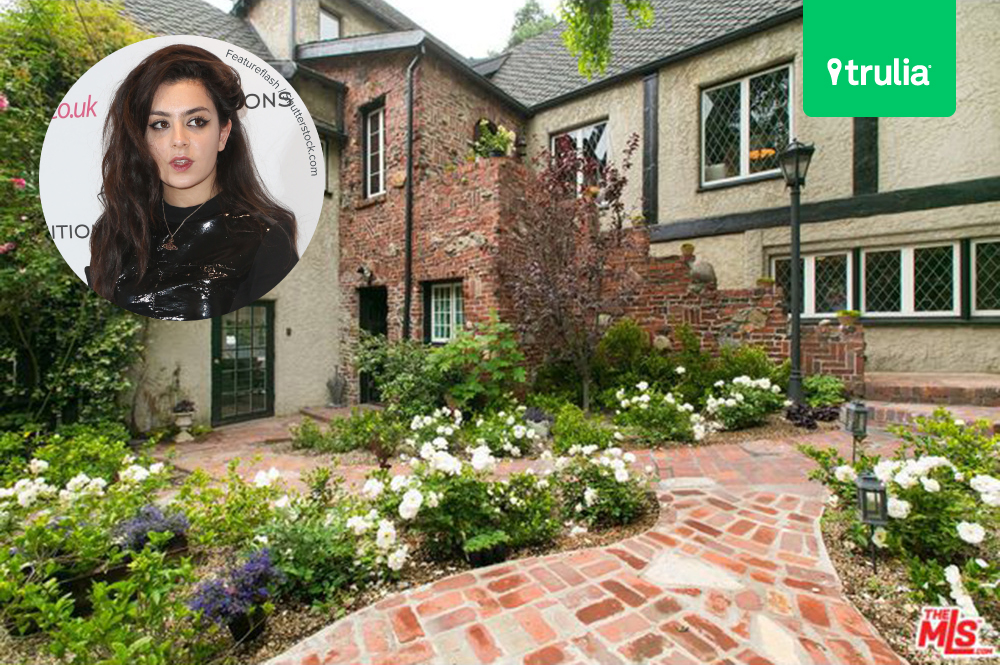 Charli XCX

Half a world away from her native England, Brit songstress Charli XCX is living large in the Hollywood Hills. Back in August, the 23-year-old snagged a Tudor-style home with grand floor-to-ceiling windows overlooking a courtyard and gardens. But Charli is no future Miss Havisham; the house even has its own "speakeasy suite" with its very own entrance. Charli's also making waves with her new documentary about feminism — a girl of many talents!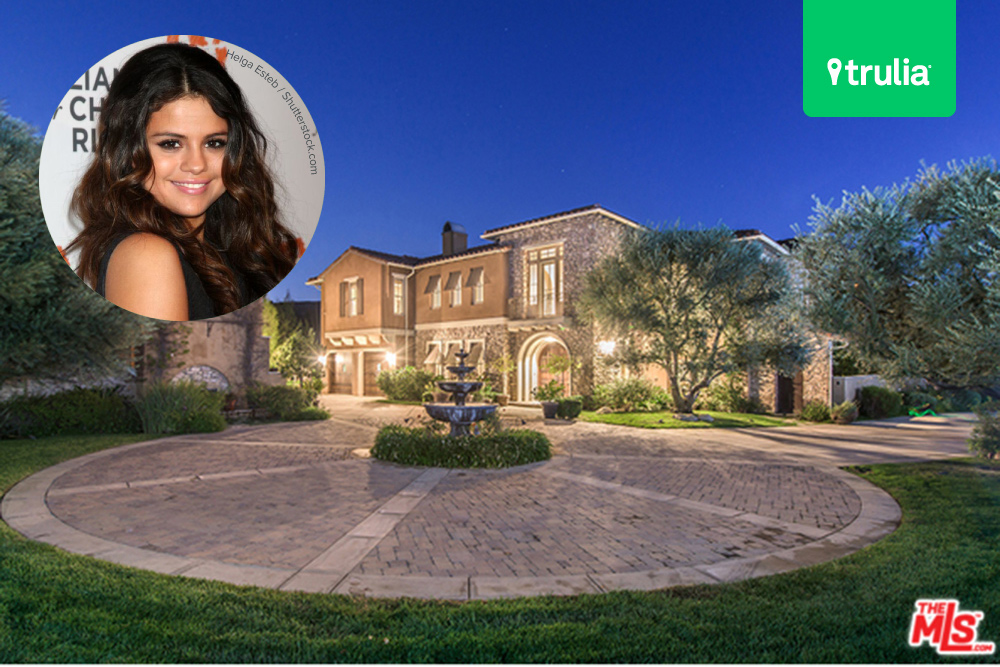 Selena Gomez
She's not just a Wizard of Waverly Place. Gomez cast her spell on a 7,786-square-foot mansion in Calabasas, which is currently on the market for the low, low price of $4.496 million. No word on where the "Good for You" singer is crashing right now, but perhaps it has something to do with her on-again, off-again boyfriend Justin Bieber, whose real estate portfolio is quite a saga itself. Before her Calabasas castle, Gomez lived in her "starter home" in Tarzana. And by "starter home," we mean a 6,630-square-foot, multiwinged mansion. But that home has been passed down the starlet ladder: Australian pop/hip-hop star/mysterious ocean creature Iggy Azalea just moved in with her boyfriend, LA Laker Nick Young.