It's Bike to Work Week, which means there's no better time to choose a two-wheeled commute to the office. Not only will you burn calories and release some endorphins, but you'll also get to see your neighborhood in a whole new way. Many cities have made bike commuters a priority and boast some downright beautiful (and safe!) paths that make regular commuting a breeze.
Get ready to go for a ride: here are the best commuter bike loops in some of the most bike-friendly U.S. cities.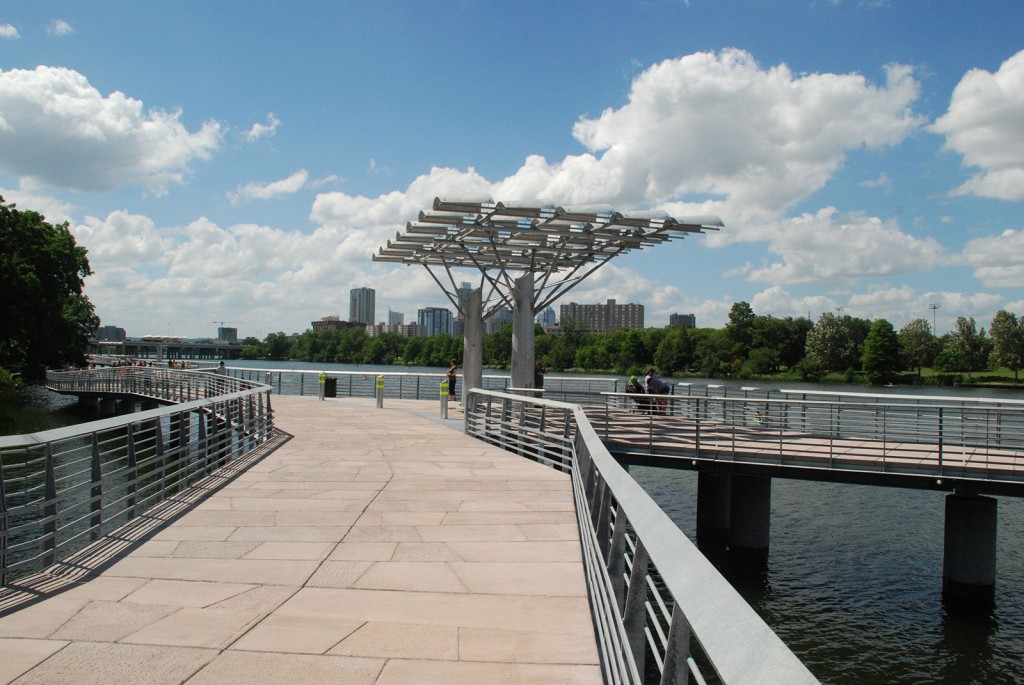 With 325 miles of bike lanes and off-road trails, it's no wonder that Austin is considered one of the nation's most bike-friendly cities.
Lady Bird Lake Hike and Bike Trail: With 10 miles of trails bordering Lady Bird Lake and downtown Austin, this route is made to order for the commute to the office, or for a relaxing ride on the weekend.
Lance Armstrong Bikeway: Also known as the Crosstown Greenway, this popular 4.6-mile on-road path has expansions in the works that'll connect it with other area trails.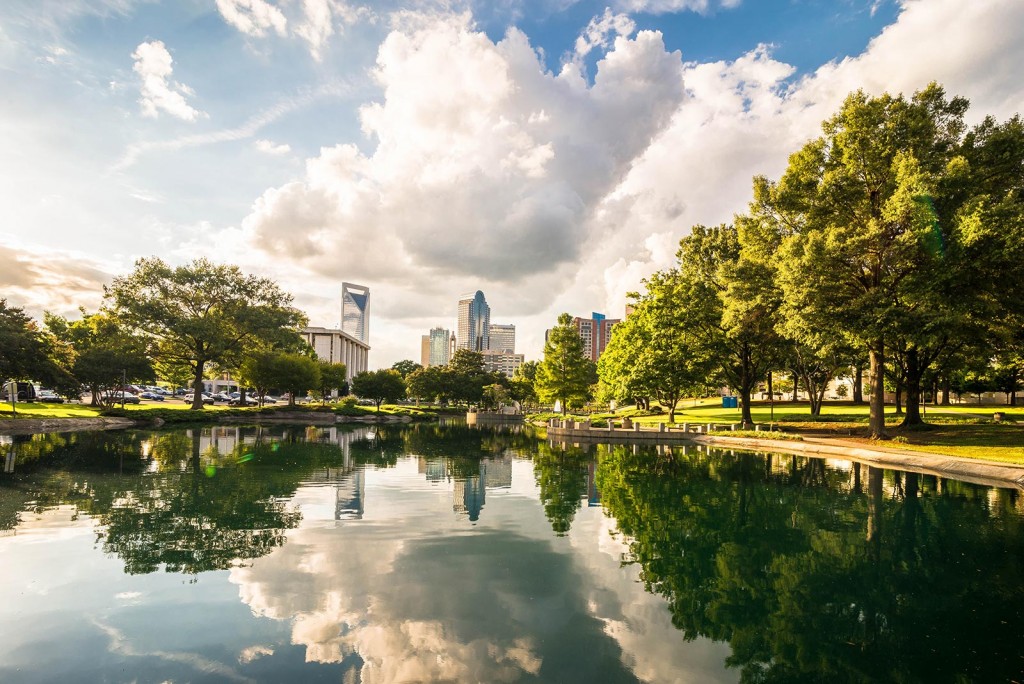 Home to a bike-share program since 2012, Charlotte also has a bike plan that, when finished, will include miles of greenways and multiuse trails.
The Little Sugar Creek Greenway: Still a work-in-progress, this greenway will one day stretch more than 19 miles all the way from Charlotte down to the Catawba River in South Carolina.
Cross-Charlotte Trail: OK, so this one doesn't actually exist yet, but it's too huge to leave out. When built, the Cross-Charlotte Trail will be 26 miles of paved bike and walking paths and greenways that'll allow residents to cycle from one end of Charlotte to the other much more easily.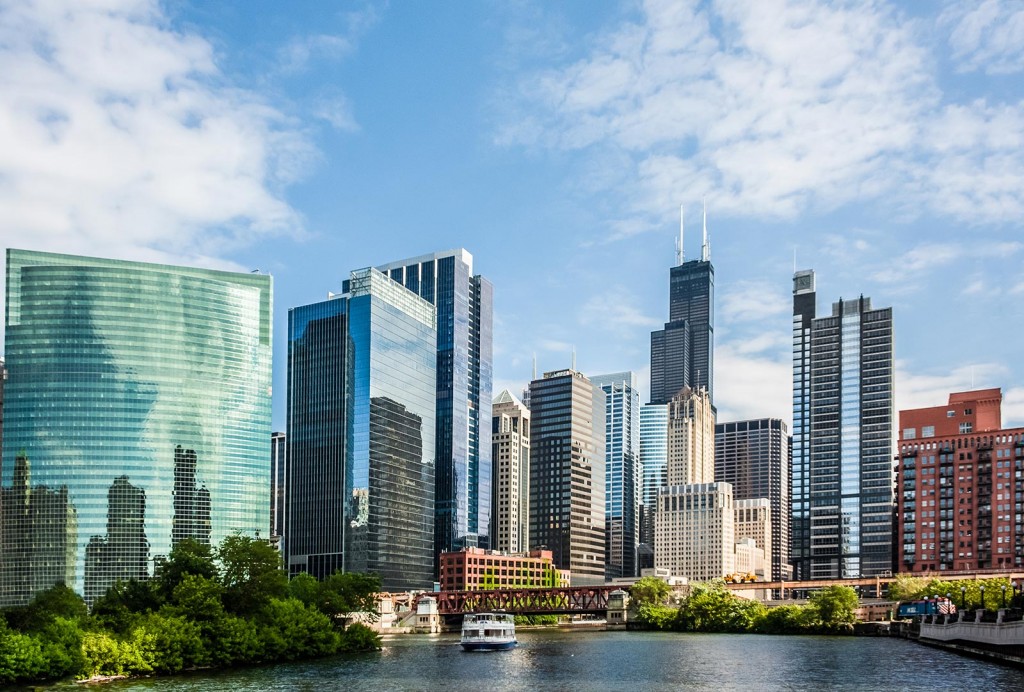 With 117 miles of on-street bike lanes and 30-plus miles of marked shared lanes, riding your bike in Chicago is probably quicker than fighting car traffic in most cases. And it's only going to get better: the city has a plan to complete a 645-mile cycling network by 2020.
Chicago Lakefront Trail: An easy and safe ride with more than 18 miles of car-free paths and a great view of the city.
The Green Bay Trail: Also car-free, this 9-mile path runs right alongside Chicago's Metra commuter rail.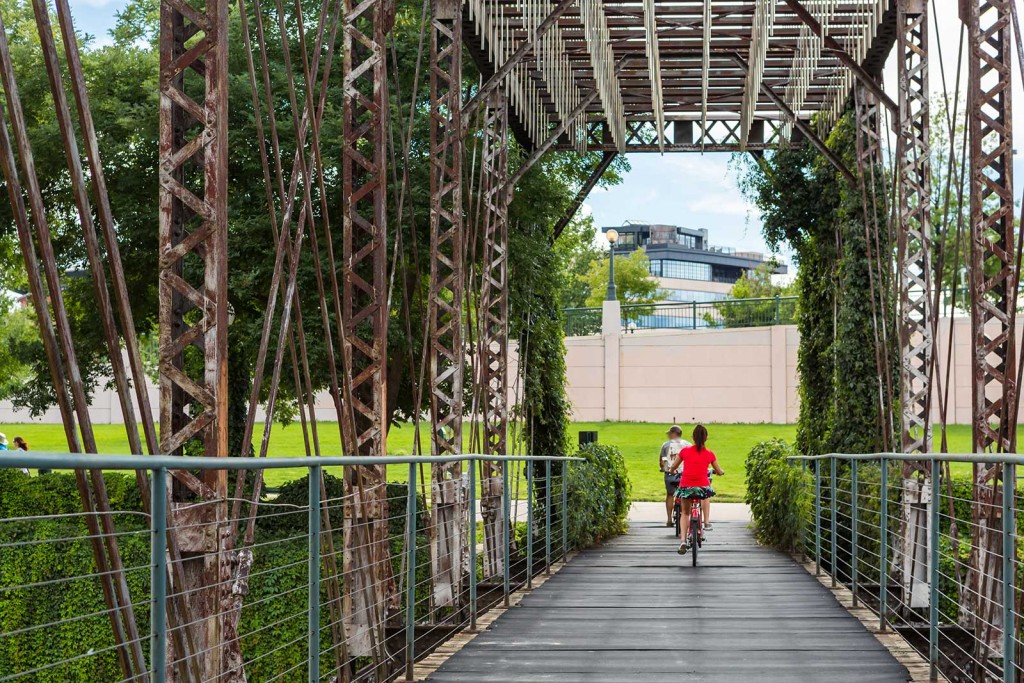 While Boulder gets most of the glory for bike friendliness in Colorado, Denver is also a great city for commuting. The city even has a program dedicated to improving its bike-to-work initiative.
15th Street Bikeway: The city's first protected bike lane gets commuters downtown or to Cherry Creek Trail safely separated from traffic.
Cherry Creek Trail: This 40-mile paved, multiuse path runs along the creek all the way to Franktown and is one of the most popular — and prettiest — rides in town.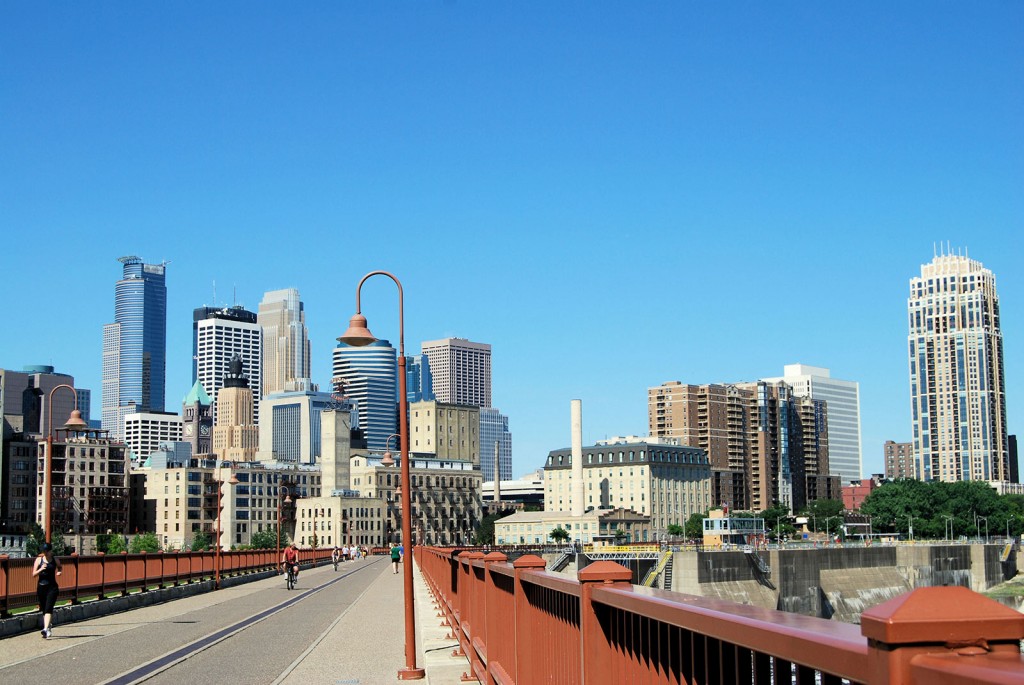 The second-safest place to bike to work, Minneapolis has 118 miles of on-street bikeways, 92 miles of off-street bikeways, a bike-share program, and indoor bike parking facilities.
Cedar Lake Trail: America's first bicycle freeway. (Enough said.)
Midtown Greenway: Running through the middle of town, this 5.7-mile trail is popular with both commuters and recreational cyclists.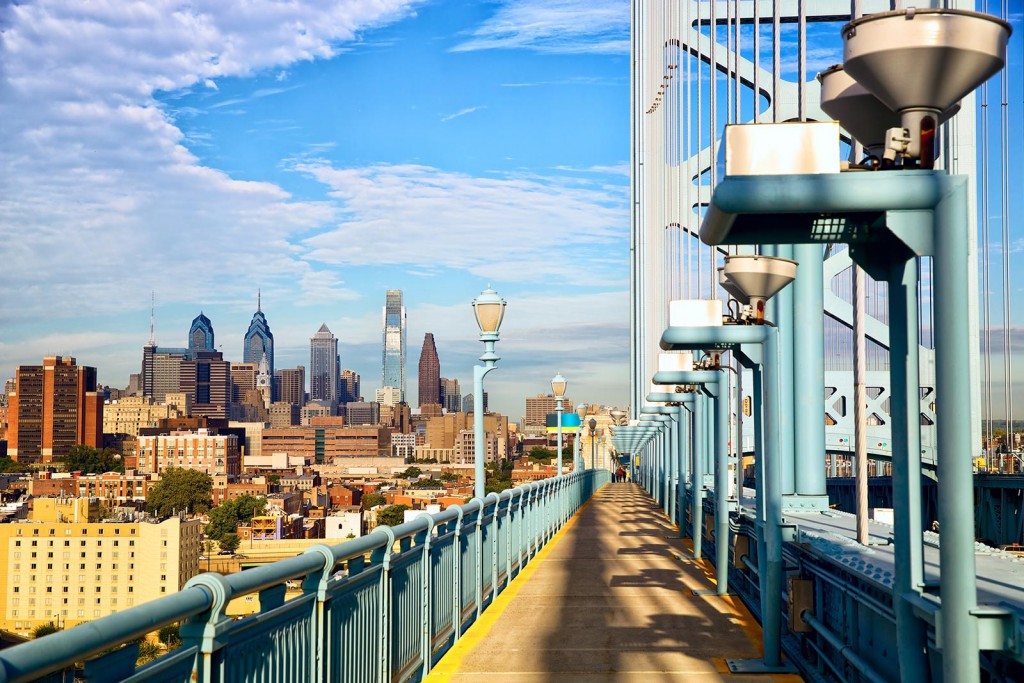 Believe it or not, Philly is actually the No.1 big city for bike commuting in the U.S. — and participation has increased 260% in the last 10 years.
The Schuylkill River Trail: Not yet finished, when the Schuylkill River Trail is done, it'll contain nearly 130 miles of paved trail. They're halfway there, though, with more than 60 miles already completed.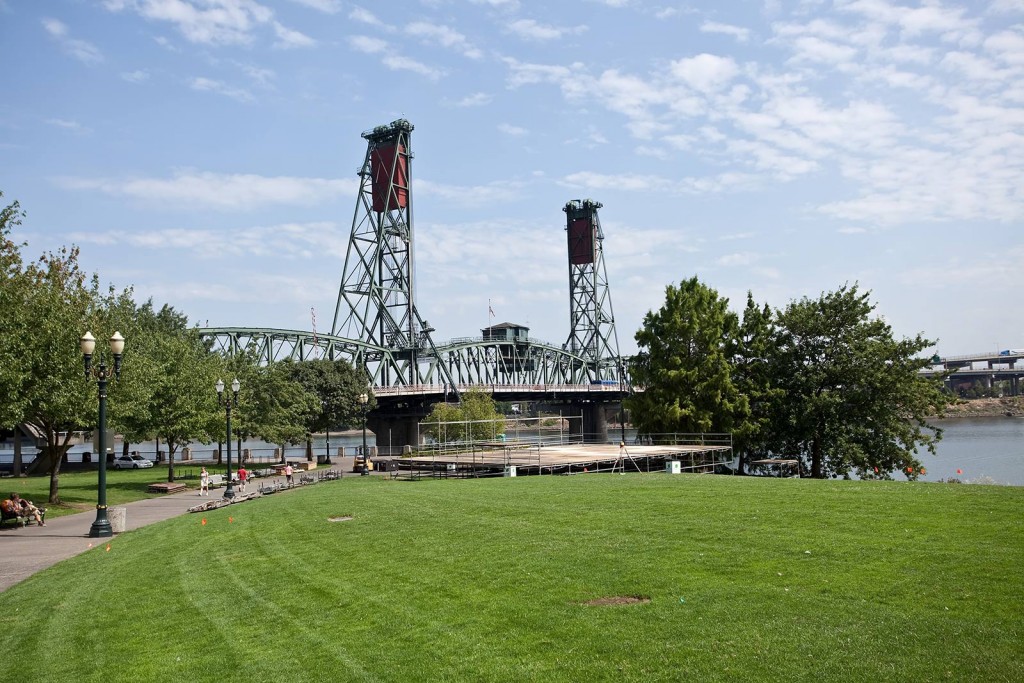 Generally rated as one of the nation's cycling capitals, Portland has a lot to boast about: it's the safest place to bike to work, 6% of residents commute by bike, and the city has 319 miles of paved bikeways, with more yet planned.
Springwater Corridor: Perfect for cyclists, the 21-mile stretch connects downtown Portland to Gresham and beyond — all while offering scenic views of the Willamette River and nearby wetlands.
Waterfront/Eastbank Esplanade Loop: A 3-mile paved multiuse path surrounds the downtown section of the Willamette, and it's a great way for commuters to get to the office downtown.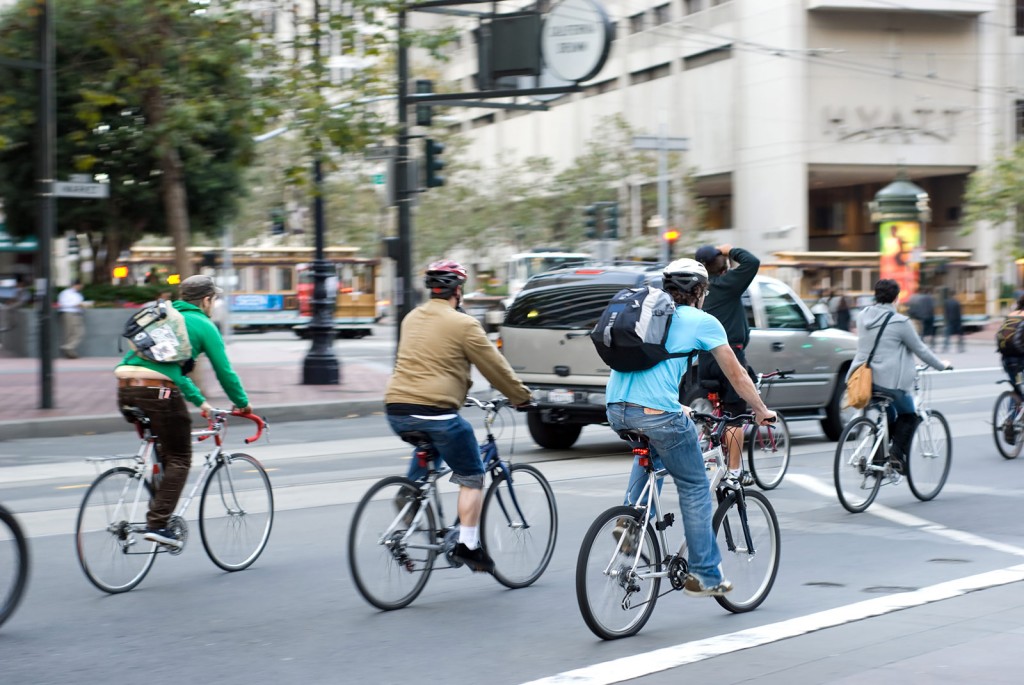 It's no surprise that San Francisco is one of the safest places to bike to work. But don't try to multitask along the way — cellphones and headphone use while cycling are ticketable offenses.
Skyline: Probably the best bike commute in the Bay Area, this ride offers incredible scenery and a variety of paths to make it easier or harder, depending on your skill level.
Bayway: This 42.5-mile route is fairly scenic with lower traffic, and it'll get you all the way from San Francisco to Palo Alto.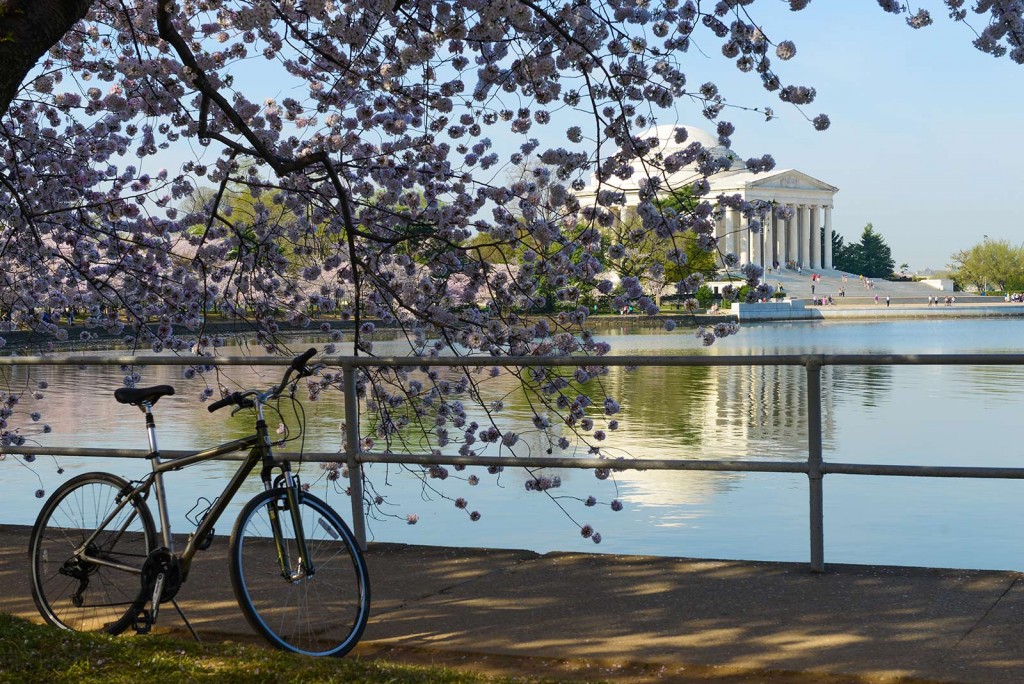 Home to America's first bike-share program, which has grown to include more than 1,500 bikes and 175 stations throughout the capital and Arlington, VA, Washington, DC, is a great place for both locals and visitors to ride.
Metropolitan Branch Trail: A great choice for in-DC commuters — and there are plans to extend it.
Capital Crescent Trail: This shared-use off-road trail connects Georgetown and Silver Spring, MD.