2014 wasn't just the year of juicy celebrity scandals and photo hacks. Some of our favorite stars made some smart and seriously chic moves on the home front, swapping pads with fellow red carpet A-listers. Let's go behind the gates and see who moved up this year!
Reese Witherspoon bids adieu to Brentwood, buys brand-new in Pacific Palisades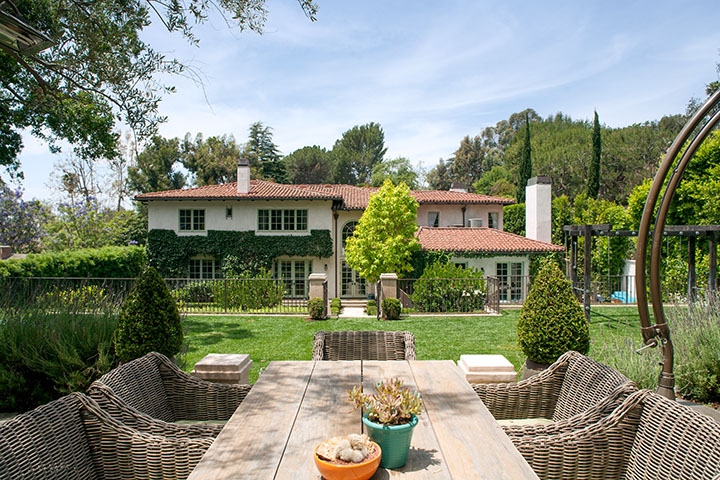 How could you part with this? Apparently selling this stunning Brentwood compound was NBD for "America's Sweetheart" Reese Witherspoon, who sold off her three-parcel Los Angeles spread for a total of $14,000,000. She and her family happily decamped to a brand-new home in Pacific Palisades. New year, new house!
But even though Reese won't be enjoying the gorgeous yard (and built-in trampoline), you can still take a tour in this video walk-through she did with Vogue.
Jennifer Lawrence buys Jessica Simpson's former home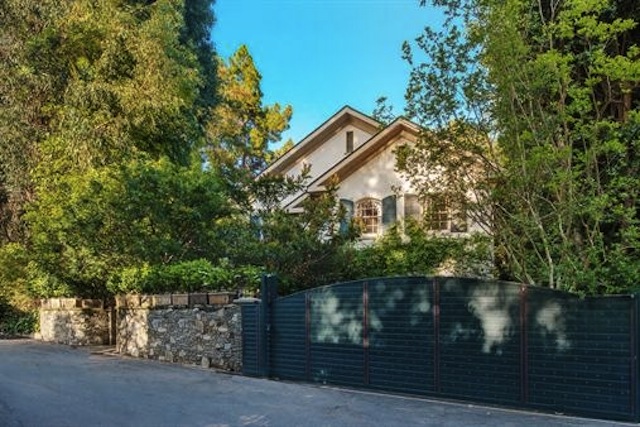 Jennifer Lawrence capped off a banner year by buying a bona fide celebrity home that has belonged to Jessica Simpson, Ellen Degeneres, Paul Hogan, and many others. Revolving door or not, the home is a major upgrade moment for the Oscar winner.
She recognizes that the house has some serious history. In a recent interview, she revealed that "I just moved into a house. I am in the middle of [decorating it.] It's Ellen's old house. It was Jessica Simpson's old house…. I was outside and some girl was like, 'I grew up in this house.' Beat it, kid. Everybody's lived in this house."
Iggy Azalea gets "Fancy" in Selena Gomez's former Tarzana trophy home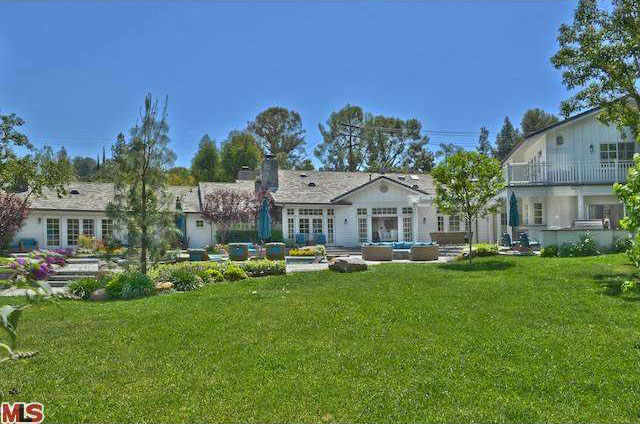 Life imitated art when rapper-model Iggy and her boyfriend, LA Laker Nick Young, got all "Fancy" and snapped up the Tarzana, CA, mansion being sold by teen queen Selena Gomez. Gomez upgraded the 6,630-square-foot compound in a major way during her tenure in the property. Oh, to be young, beautiful, talented … and rich. The home cost Iggy and Nick a cool $3,450,000.
Kim and Kanye get a place of their own in Hidden Hills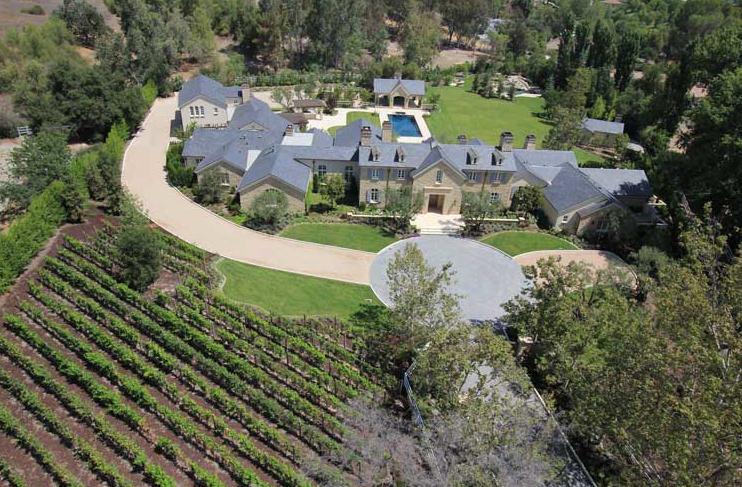 Let's face it — anything is an upgrade from living with your mom. When Kim, Kanye, and baby North decided they'd had enough with living with momager Kris Jenner, they didn't settle for a nice single-family home. They pulled a full-on diva move and plunked down $20,000,000 for an insanely gorgeous and superstylish Hidden Hills mansion. Brand-new, gated, and completely private (and just five minutes from Mom), Kim and Kayne's new home is a French Country–style home on 3 acres, with a vineyard. Cheers to moving out of Mom's!
Katie Holmes cruises into Calabasas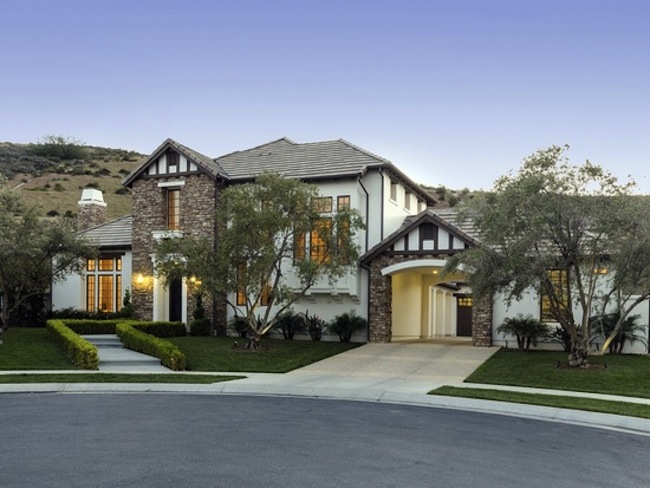 Katie Holmes is moving on with her single-girl life. She weathered the storm of her postdivorce media scrutiny by renting a nice-enough condo in New York City. When she was good and ready, though, Katie came on back to California, where she paid $3,795,000 for a Calabasas mansion with 6 bedrooms, 8 bathrooms, and plenty of room for daughter Suri to grow and play.
Khloe goes her own way in Bieber's former party pad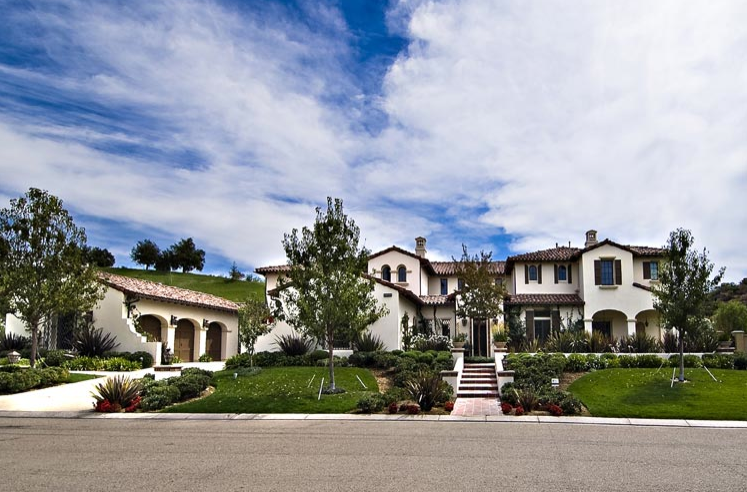 After filing for divorce from Lamar Odom and selling their marital home to Kaley Cuoco, Khloe Kardashian sought peace and solitude from an unlikely source: Justin Bieber. The reigning bad boy of pop music angered enough neighbors to need to shop his Calabasas estate to buyers. With no place to go, and a desire to be near the rest of her famous family, Khloe Kardashian paid $7.2 million for the Bieber party palace. She's currently in the process of remodeling the once-wild spread.
Shonda Rhimes parlays TV success into real estate bliss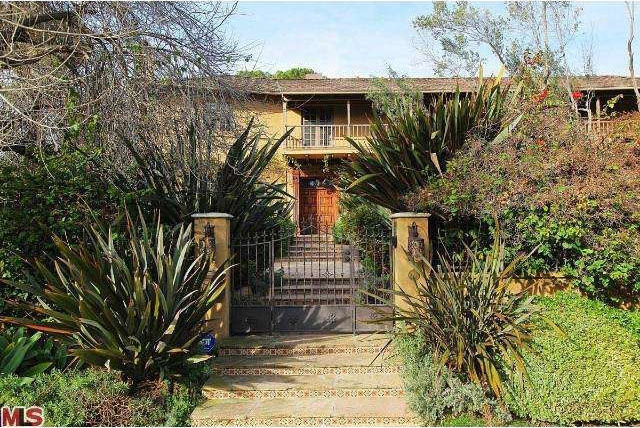 Mega-successful TV writer and producer Shonda Rhimes, of Grey's Anatomy and Scandal fame, has another hit on her hands: a brand-new $8,800,000 compound in Los Angeles' Hancock Park neighborhood. In February 2014, Rhimes closed on the 6-bedroom, 6-bathroom, 8,398-square-foot compound — a mere nine months after Everybody Loves Raymond star Patricia Heaton sold the place for $8,000,000.
Jim Parsons makes a big bang with Robert Pattinson buy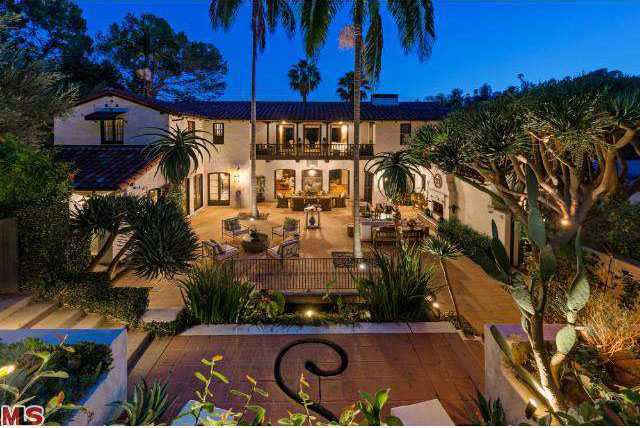 He's not just making a big bang on TV — in real life, actor Jim Parsons knows how to wow real estate watchers. This year, he took the dough he earns on the hit TV show The Big Bang Theory and signed on the dotted line for the Los Feliz mansion that Robert Pattinson was trying to part with. Once a love nest for doomed Twilight couple Pattinson and Kristen Stewart, it has since changed hands and Parsons now calls it home sweet home.