Nestled on a secluded cul-de-sac in Shady Hollow, TX, lies an old-world architectural gem, dubbed Dunvegan Keep, a property that's gained recognition from neighbors and architecture enthusiasts alike. The price tag for this rare enclave? $2,285,000.
But for owner and builder, Craig Turner, and his wife, Ciera, the neoclassical masterpiece is priceless. It represents a decades-long journey for Craig, who poured his heart and soul into the 6,362-square-foot medieval mansion. "It sounds hokey, but I'm a creative genius. This home was an outlet for my artistic passion."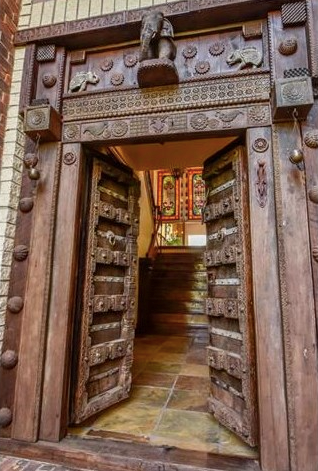 Behind behemoth antique double doors, guests are greeted by stained glass and stone sculptures. "Once you cross the threshold, you're transported to a different era." says Stephanie Nick, the home's listing agent. "There's really nothing quite like it." Nothing else in Austin, TX, anyway.
The family room, punctuated with a castle-replica fireplace, is proof that Craig's creativity knows no bounds.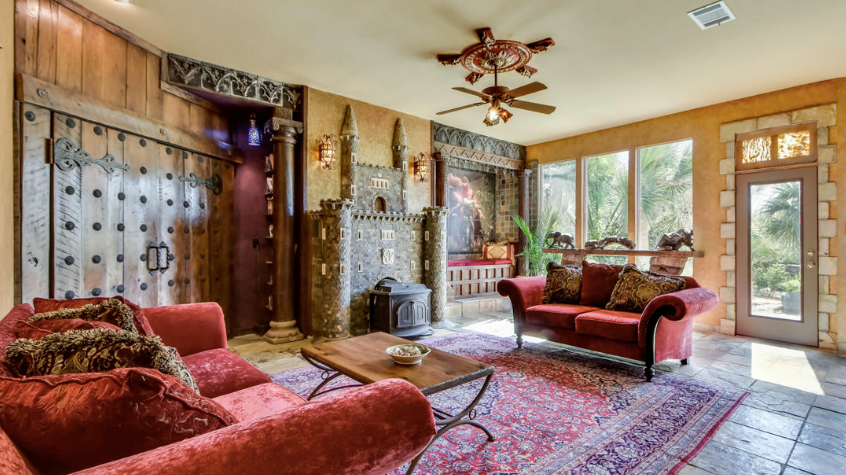 The master suite, one of two on the property, channels the Sistine Chapel, thanks to artwork-adorned ceilings and ornate moldings.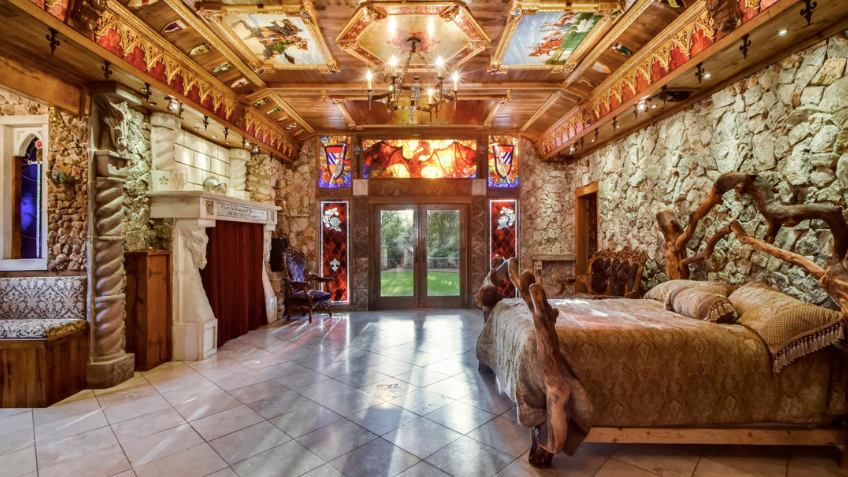 Meanwhile, the kitchen boasts stone spiral columns from Mexico, opulent carved arches from India, and a gold leaf Buddha from Thailand—diverse décor that prompts Craig to describe the property as old world European, gothic, romantic, spiritual, and organic all in one.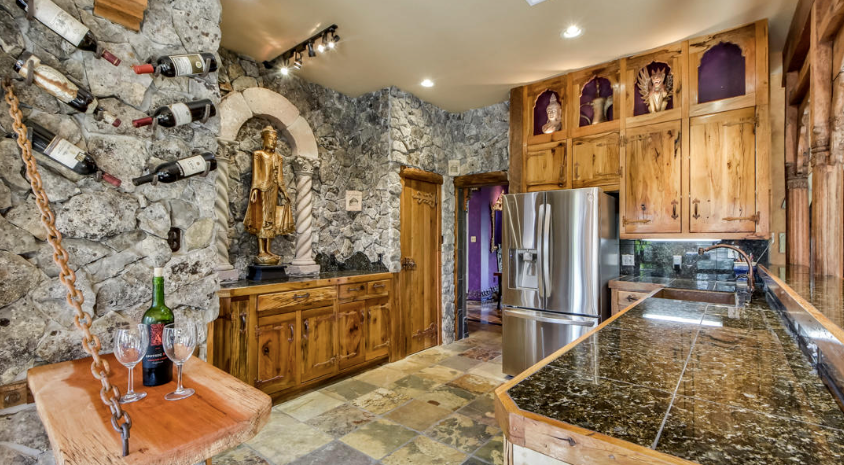 A sunroom, formal dining room, breakfast nook, and attached garage comprise the remainder of main home, each with a unique story.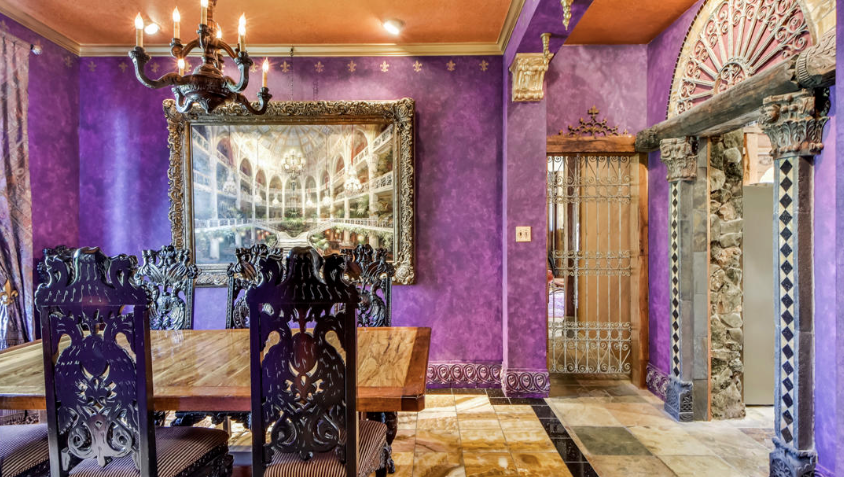 But how does a modern day knight get some fresh air? Why, outside, in a secret-garden-slash-labyrinth, furnished with fountains, garnished with gargoyles, home to a stunning column-lined octagonal pool.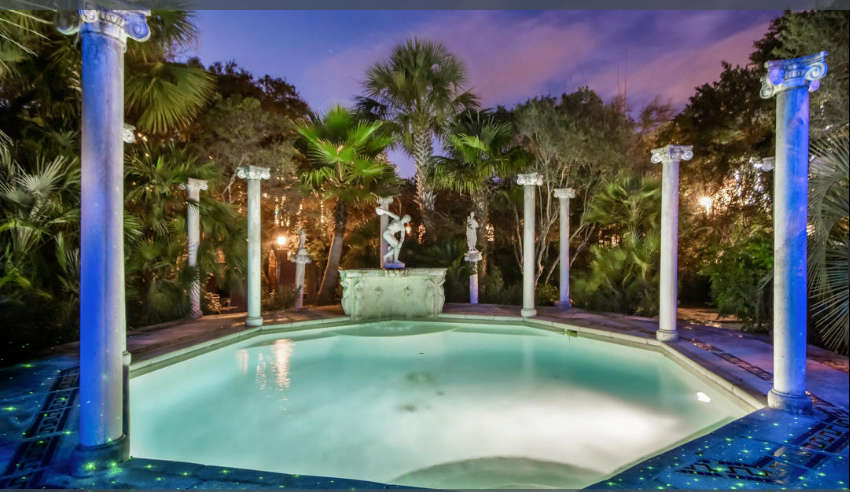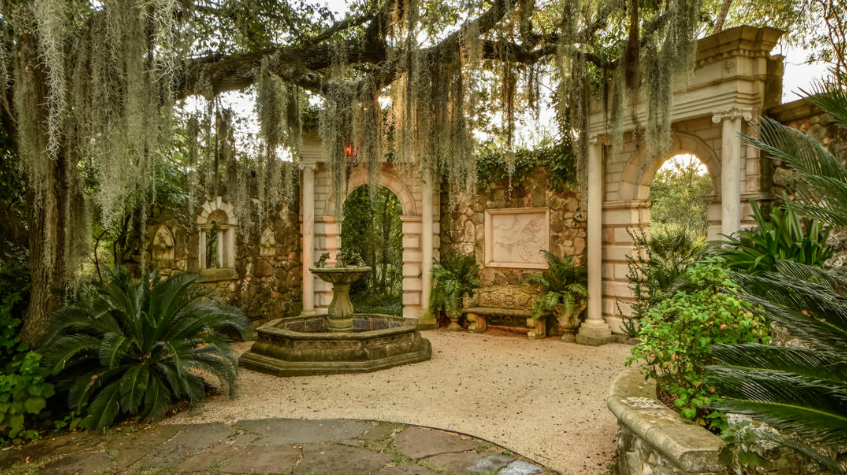 The pièce de résistance of Dunvegan Keep, however, is the Knight's Retreat, tucked away in the rear of the property. "This is my jewel," says Craig. "I have always looked at the Knight's Retreat as a Faberge Egg with the amount of creativity, craftsmanship, and labor that went into it." It's a (noble)man cave of sorts, with armor and swords hung on 18-inch-thick stone and an entire back wall of stained glass windows, complete with dragon motif.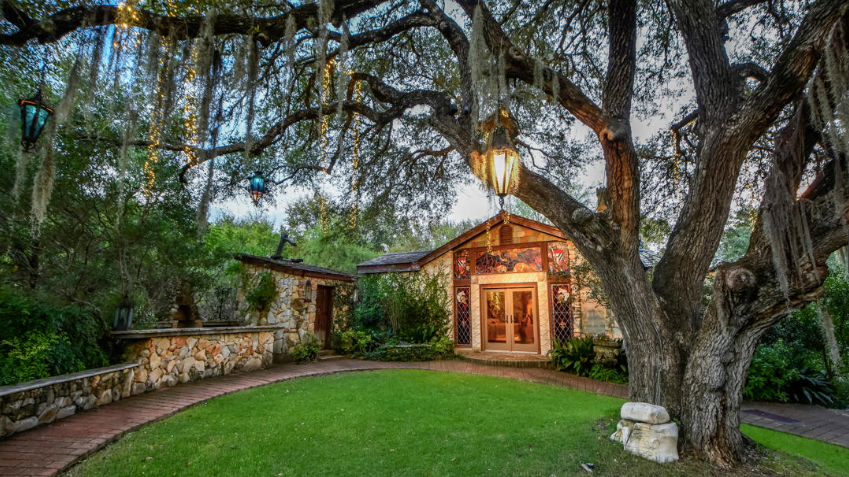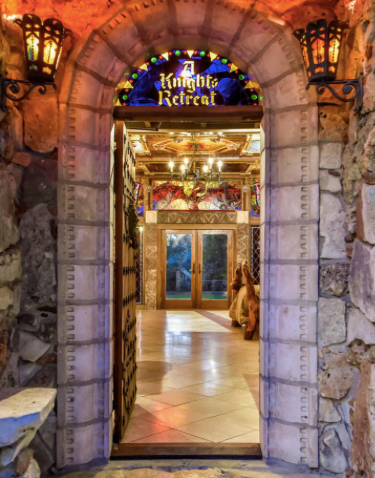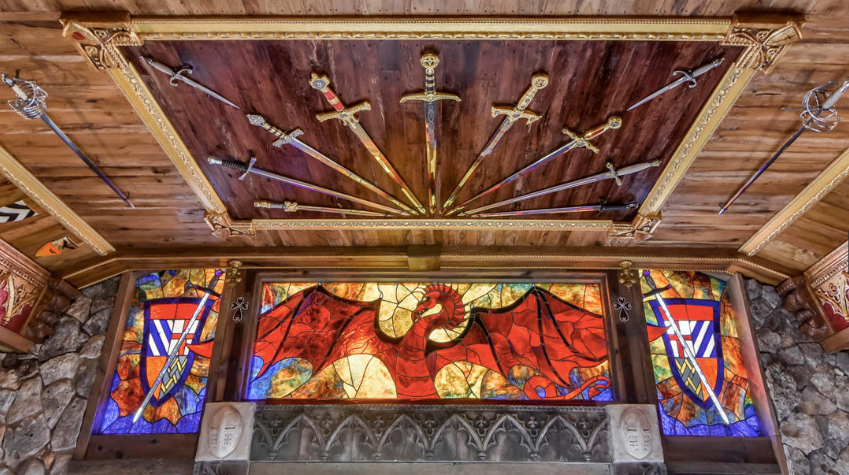 "This property has evolved over the course of 25 years," says Craig. "I worked to build things that gave a sense of magic." So why, after a quarter-century of blood, sweat, and tears, are the owners selling? Blame it on an empty nest. Now that their kids have moved out, the property's upkeep is time consuming, and Craig is ready for his next calling. Ciera says he will not spend the rest of his life working on something of this magnitude, but "there will be another 'Egg' out there, not the same, but different."
What are your thoughts on this magnificent home? Share in the comments below!