A farmhouse occupies a special place in the American psyche. The word alone conjures up images of a simpler time — well before screens, sprawl, lengthy commutes, and the general stress of modern life took over. A time, perhaps, when an old-fashioned apple pie was a treat and not something your Paleo friends would avoid like the plague.
While we might be far from those halcyon days, there's something inherently appealing about classic farmhouses. These eight affordable homes for sale in Luzerne, PA, Wisdom, MT, and other bucolic settings have captured our hearts and imaginations.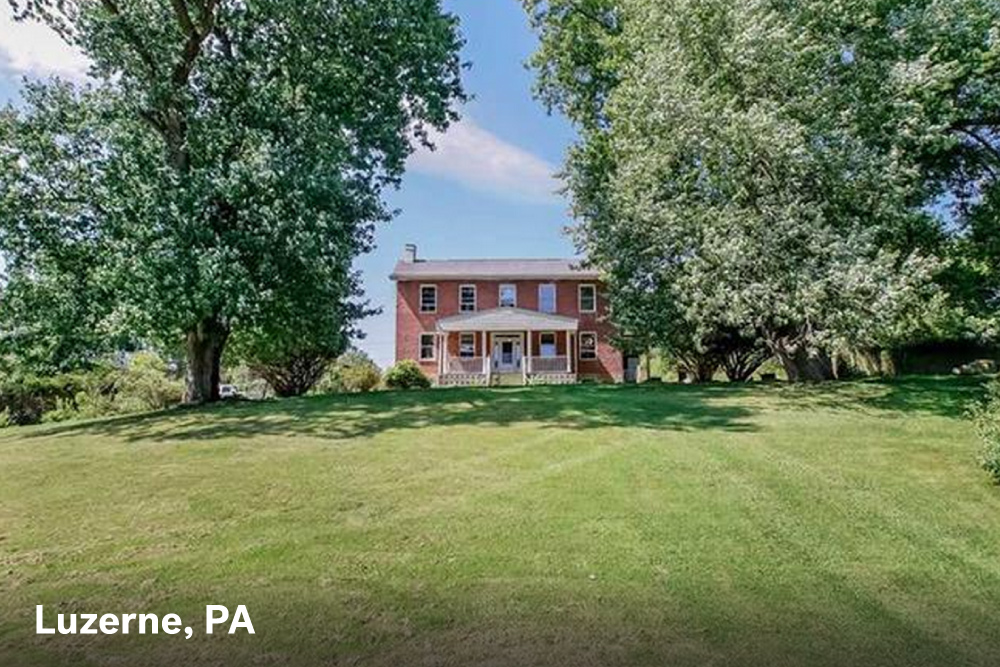 Fields of dreams: $275,000, 229 Thompson 1 Road, Luzerne, PA 18709
Rolling hills create a beautiful backdrop for this hobby farm. The four-bedroom home has down-to-earth curb appeal (if there was a curb to be found on the 14-acre property), with solid brick construction and a modest porch. You'd never guess from the unassuming exterior that inside you'd find such incredible features as a grand staircase, wide-planked floors, and exposed beams. In addition to this endearing residence, you'll get a bonus milk house and a large equipment building.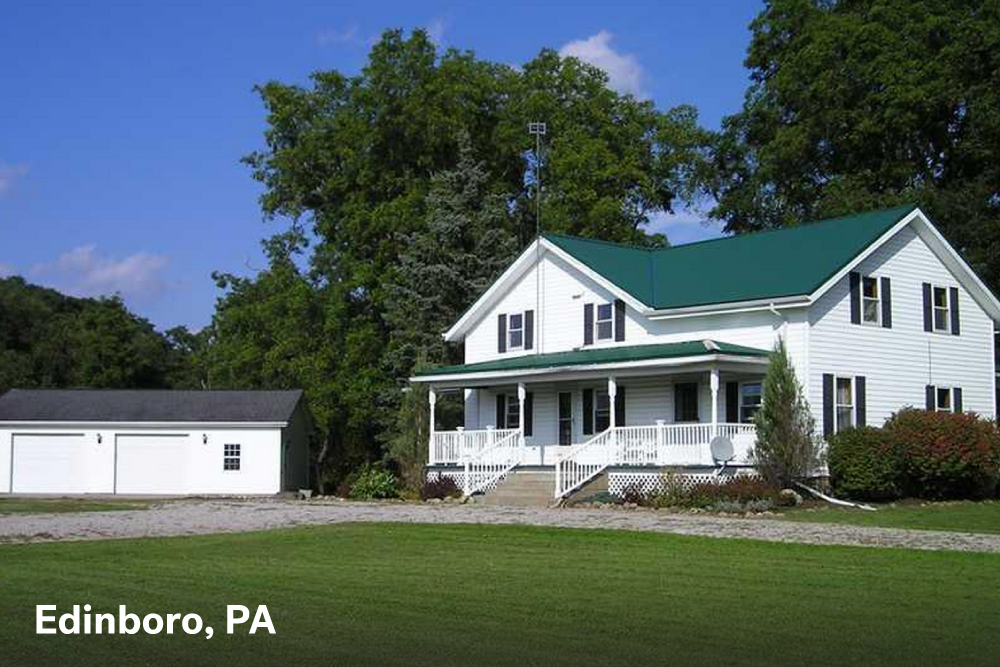 Country charm: $275,000, 8520 Pageville Road, Edinboro, PA 16412
Built in 1849, this four-bedroom home looks as if it came from the pages of an old-fashioned storybook. The exterior is accented with timeless dark green shutters, a roomy porch, and wide front steps. Around the incredibly expansive grounds — it totals 44.17 acres — you'll find a beautiful, rustic 12-stall barn. Though picturesque, it's a working property, with a grain and tack room, hayloft, training paddock, and three pastures. Maybe it's time to get those ponies you wished for as a kid?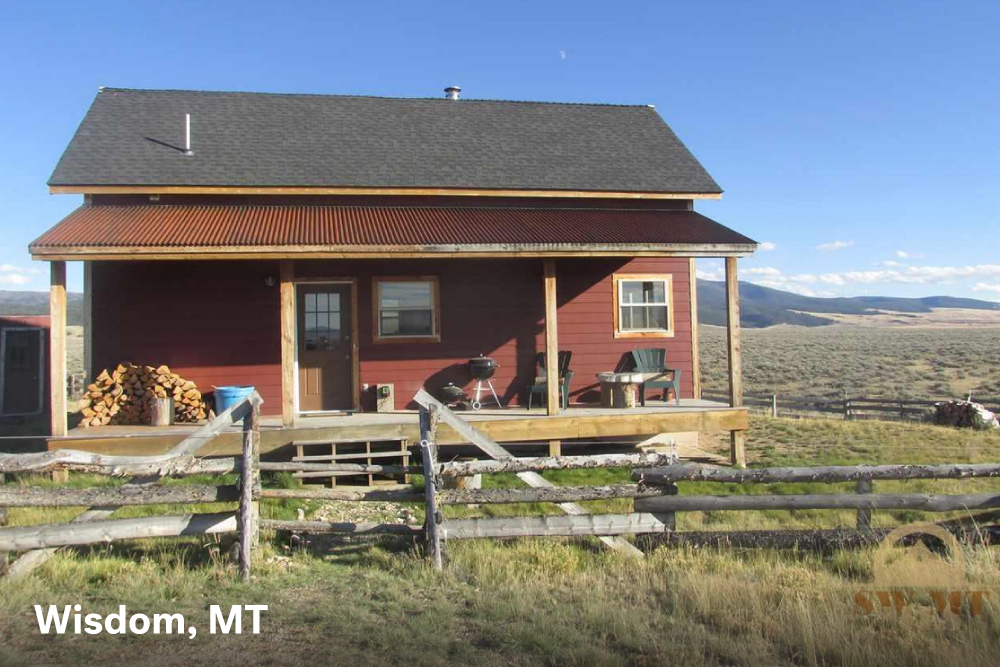 Big Sky beauty: $249,000, 1900 Steel Creek Road, Wisdom, MT 59761
The Montana countryside is essentially like living in a painting. You're completely surrounded by jaw-dropping scenery, whether it's the simple beauty of a blue sky or majestic mountains. So, first things first, don't even bother hanging curtains in this one-bedroom, one-bathroom cabin. Second, don't mistake the low bedroom count for lack of space. The home has a loft that can accommodate up to six people. And if those guests start to test your patience, send them out to experience nearby activities such as skiing, fishing, and, if you're so inclined, hunting. Third, with more than 20 acres to call your own, you could expand this energy-efficient home as you see fit. Or just soak it all in: There are heated floors, a wood-burning stove, Jacuzzi tub, and a self-draining water system that sounds very unsexy but does prevent pipes from freezing.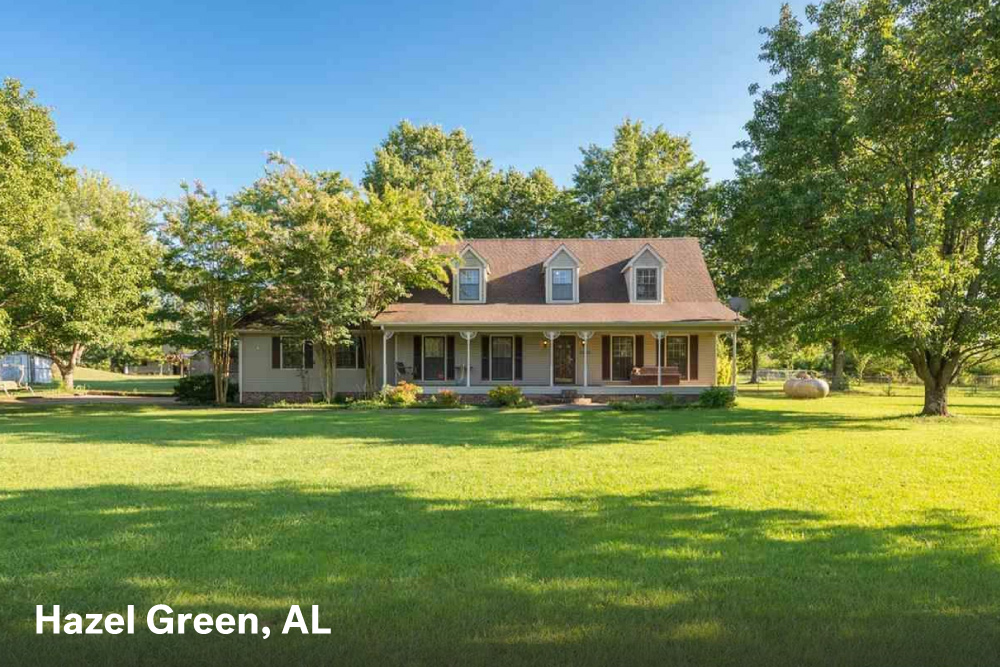 Southern comfort: $219,000, 3228 Bobo Section Road, Hazel Green, AL 35750
Down in Alabama, luxury and the country lifestyle combine in this custom three-bedroom, two-and-a-half-bathroom house. What else can you say about a home that boasts a porch that overlooks a pond, and a master bath with a Jacuzzi? Actually, there's a lot more to say. The rooms are huge, which gives you maximum flexibility when it comes to decorating and redecorating. Nooks, a few angled walls, a fireplace, and moldings add a little architectural interest. Outside, the sweeping green space offers up a relaxing view, which is best enjoyed from the comfort of the porch swing.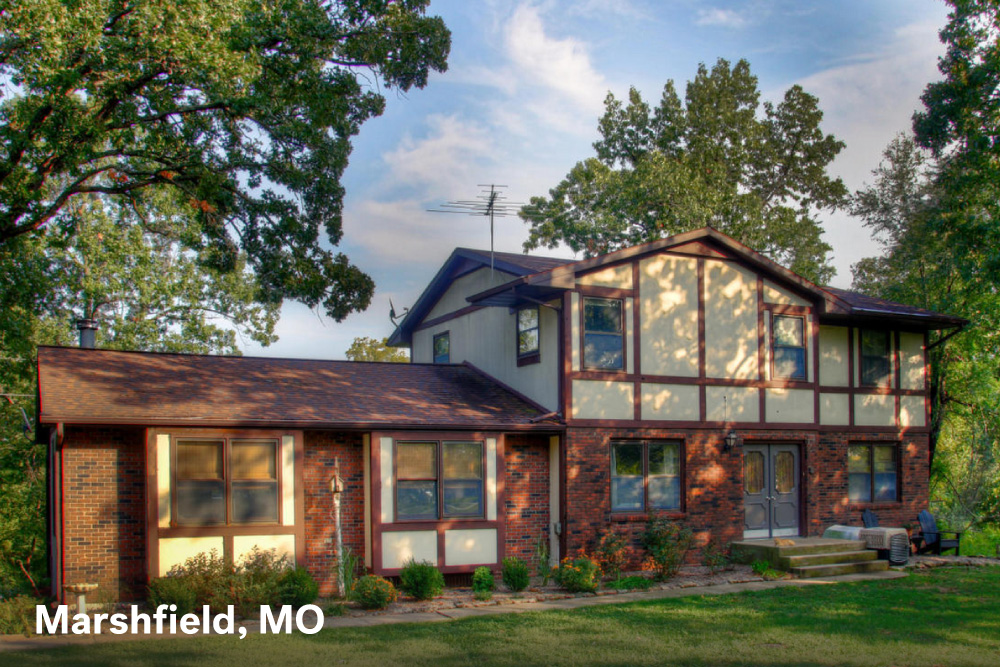 A barn of one's own: $199,900, 4446 Brinkley Road, Marshfield, MO 65706
Don't be fooled by the unusual exterior — the interior of this three-bedroom farmhouse includes a great room with a soaring ceiling and character-filled exposed wood beams. Yet this home's quirky façade adds much of the appeal, along with wood floors and simple decor throughout the first floor. The bedrooms and bathrooms have some personality for sure, with windows that overlook the huge 10-acre wooded property. An ideal property for those who are far handier than the rest of us, the home comes with a metal horse barn, a large shop, metal machine barn, and a potting shed.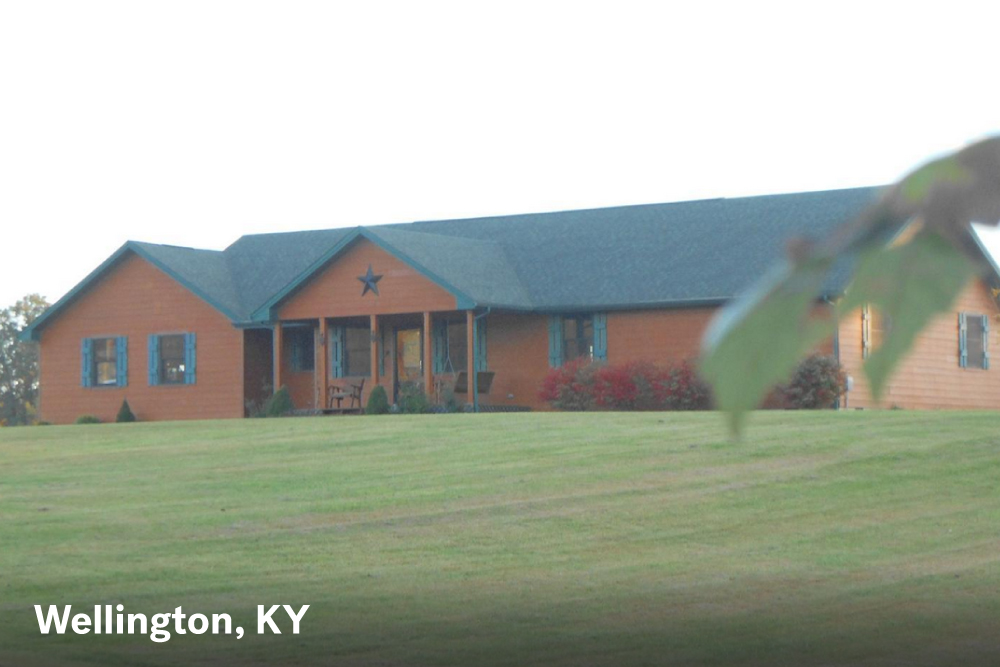 Remotely rustic: $179,900, 5503 Highway 1693, Wellington, KY 40387
Built in 2007, this three-bedroom home has the charm and character of an older home. We admire thoughtful features such as the corncrib door, hand-hewn floors, and a geothermal heating/cooling combo system. But with additional features such as the promise of "no visible neighbors," "3-foot-thick walls," and a distance of 300 feet from the nearest road, you're guaranteed peace and quiet here.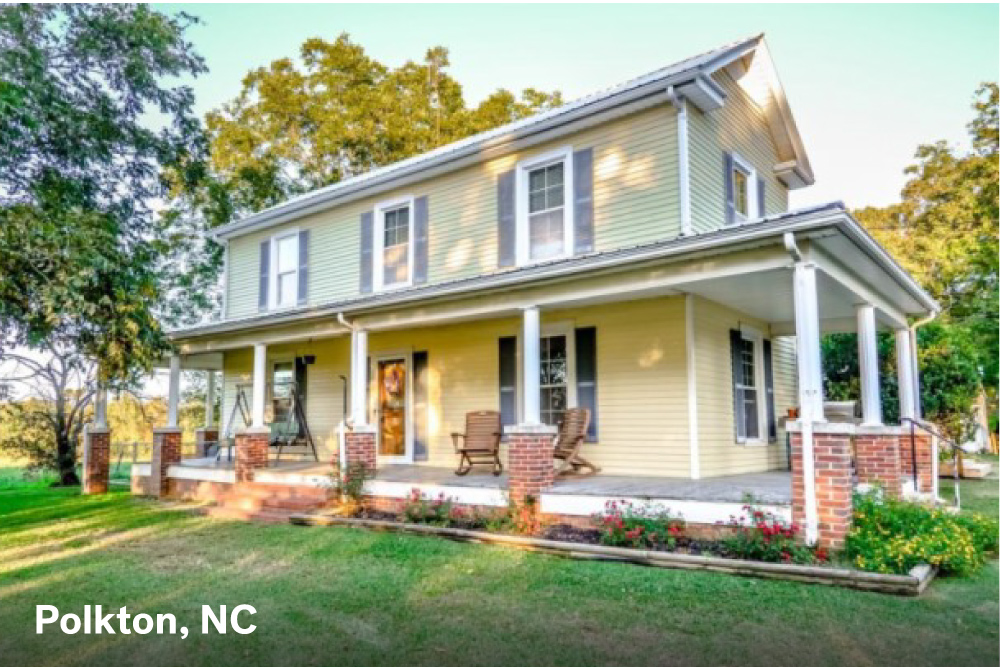 Classic Colonial Revival: $180,000, 8597 Ansonville Polkton Road, Polkton, NC 28135
A wraparound porch is a sought-after feature that's very hard to find — and this home also comes with 6.75 acres. Just take a long drive up the tree-lined gravel driveway to this grand four-bedroom, two-bathroom home. Though it was originally built in 1900, the house has been updated with granite countertops, custom cabinetry, and stone showers with seats. The home's historic charm still shines through, with wood columns, decorative moldings, and built-in storage in the dining room. We bet there are some hardwood floors underneath all that wall-to-wall carpet too.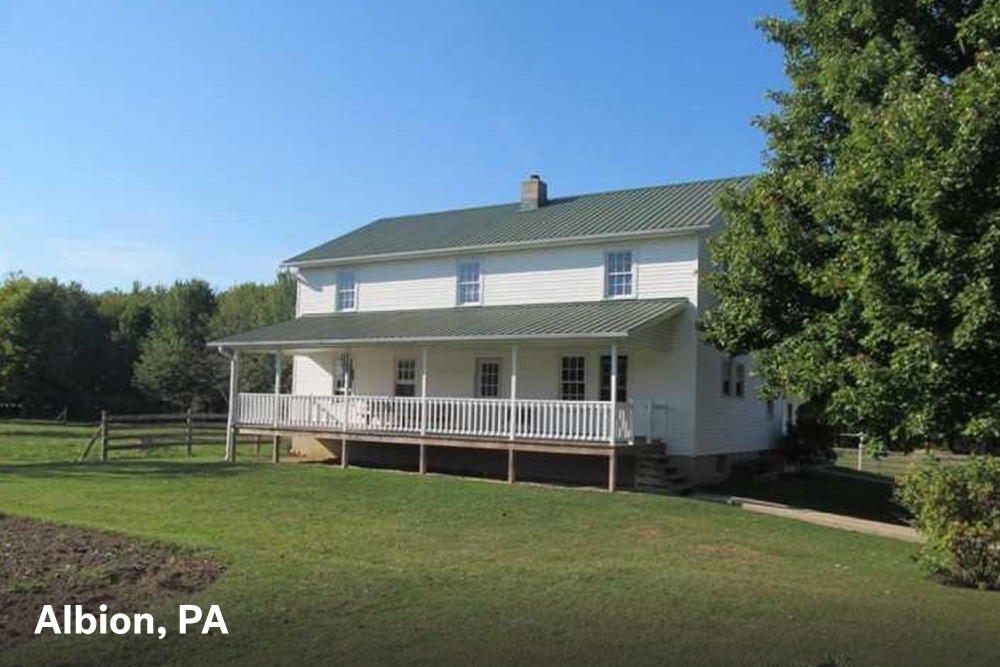 Sweet home Pennsylvania: $114,900, 14880 Tracy Keepville, Albion, PA 16401
This farmhouse in small-town Pennsylvania (Albion's population: 1,616) is surrounded by 5 acres. The four-bedroom Amish-built home was made to last and features an adaptable, classic design. If a farming career appeals to you, several outbuildings are on-site to accommodate your needs.
Do you live in a farmhouse? What's your favorite aspect of country-style living? Share in the comments!