The decision to buy or rent can be a tricky one for anyone who is looking for a new place. In many towns and cities, buying can be the cost-effective choice. However, rentals often have an edge when it comes to ease of maintenance (basically none, aside from cleaning) and flexibility — and they often come with great amenities that can save you even more money. Take, for instance, the ever-popular gym membership, which can set you back hundreds every year. But if that apartment for rent in New York, NY you're considering includes this amenity, you'll save yourself the monthly membership fee along with the hassle of commuting to the gym.
But on-site gyms are nowadays practically a given for luxe apartment communities. Many are now going beyond the expected features and services and offering a range of impressive amenities built into the cost of rent. Here's a look at a few of our favorite features that could save you some dough.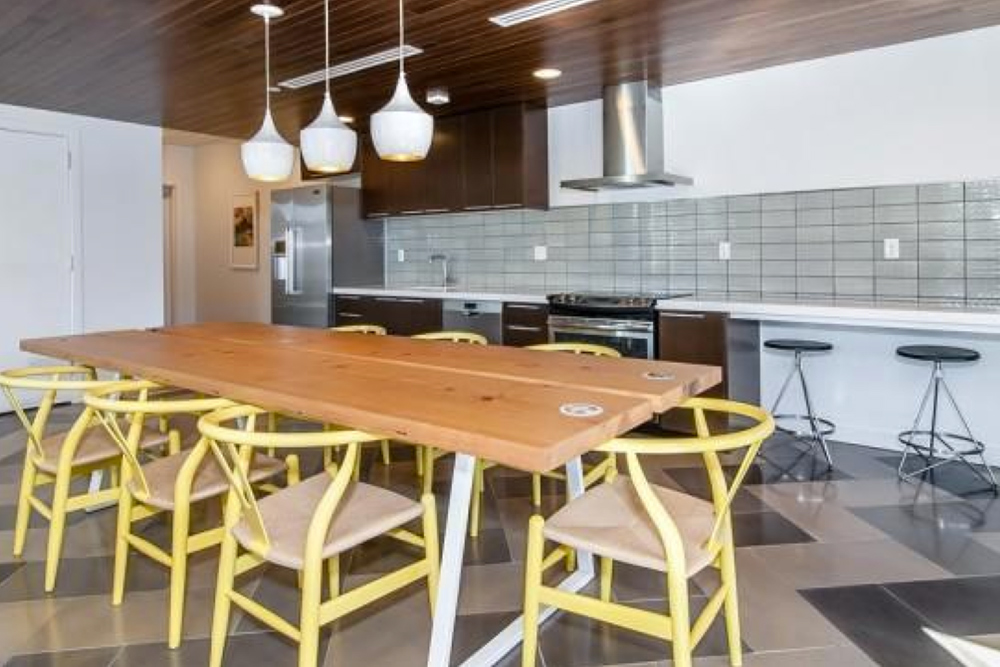 Communal cooking spaces
This unique feature will quicken the pulse of any foodie or frequent party host: a professional-grade kitchen any resident can use. Found in The Addy Apartments in Portland, OR, this forward-thinking amenity makes budget-savvy entertaining options like potlucks and shared meals (perhaps a surprise dinner party to which everyone brings an ingredient to prep?) feel much fancier.
Cars a la carte (and then some) 
If you're the type of person who winces at the cost and maintenance of car ownership, or the trouble of even keeping a bike secure, this is the amenity for you. Apartment buildings like 14th St. NW in Washington, DC, are capitalizing on the "sharing economy," offering conveniences like Zipcar, communal bikes, and on-site furnished guest suites. (Think: A built-in hotel room alternative for out-of-town visitors. You'll never have to inflate an air mattress again.)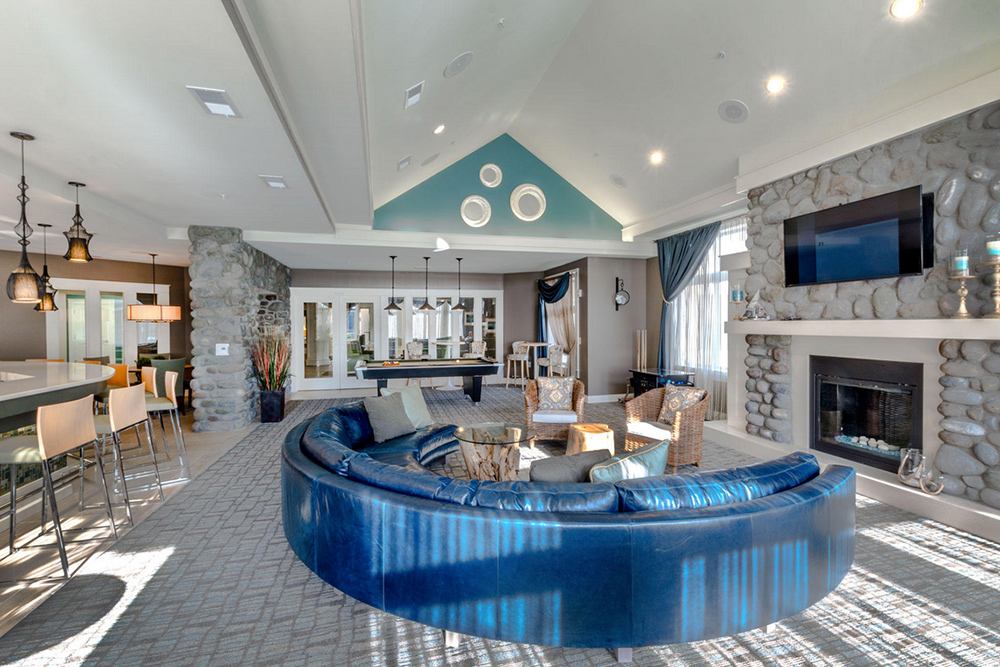 Private "clubs"
Whether it's a party room or a resident lounge, this feature lets you skip the line at the bar, those annoying cover charges, and the ridiculously expensive martinis. Look for a community like Promenade Point in Norfolk, VA, which has an on-site space with a bar, pool table, and flat-screen televisions. It offers the perfect spot to catch up with friends, shoot a few rounds of pool, or chill and play cards.
Zen zones
Ditch the expensive yoga studio membership for a way more convenient place to find your chi. No, we're not talking about streaming a free class or following along with a DVD. After all, many apartments often lack the space for a yoga mat (let alone a handstand). We're talking about in-house yoga studios, like those at The Beatrice in New York, NY. Om.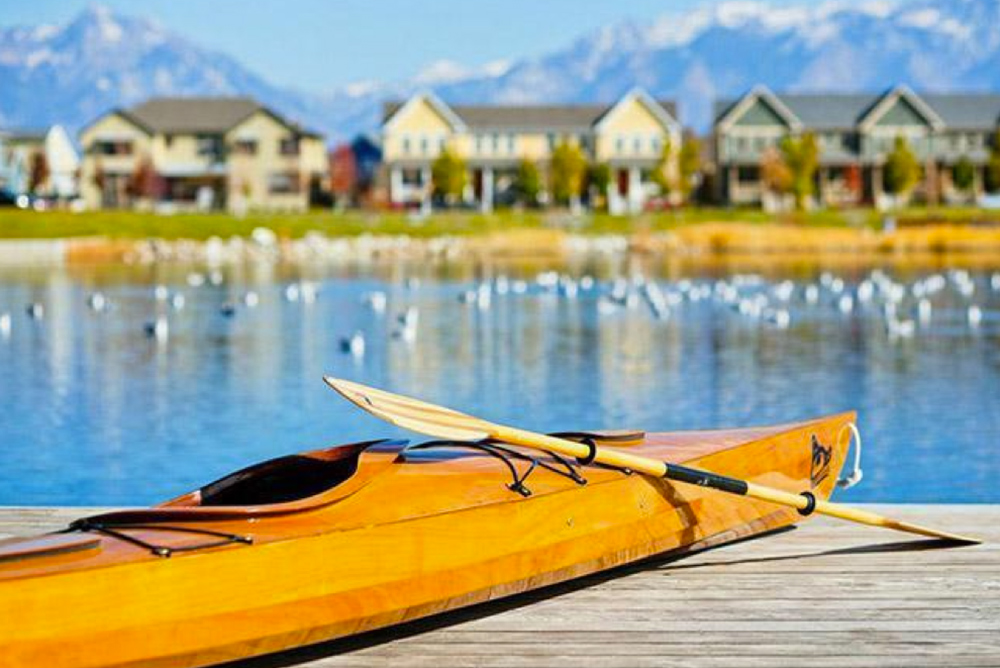 The great outdoors
Avoid the irony of having to use a car to drive to biking, walking, and hiking trails. Instead, look for communities closer to outdoorsy amenities, such as Crossing at Daybreak in Jordan, UT. When you're steps away from trails, soccer fields, and volleyball courts, you'll never have to waste gas just to get some fresh air. You'll also save on gym fees (plus the hassle of waiting for treadmills and weights) and potentially league fees if you're into team sports. Apartment soccer league, anyone?
Garden plots
Nothing is more delicious than seasonal, local produce. To find it, you'll have to be lucky enough to have either a really good farmers market nearby or your own little patch of dirt. But aside from window gardening, most renters have been excluded from flexing their green thumb. That is, until communities like Homecoming at The Preserve in Chino, CA, started putting their land to work with on-site gardens for residents to share. Here, you can grow your own hyperlocal produce for virtually nothing — the only cost is a little dirt under your nails.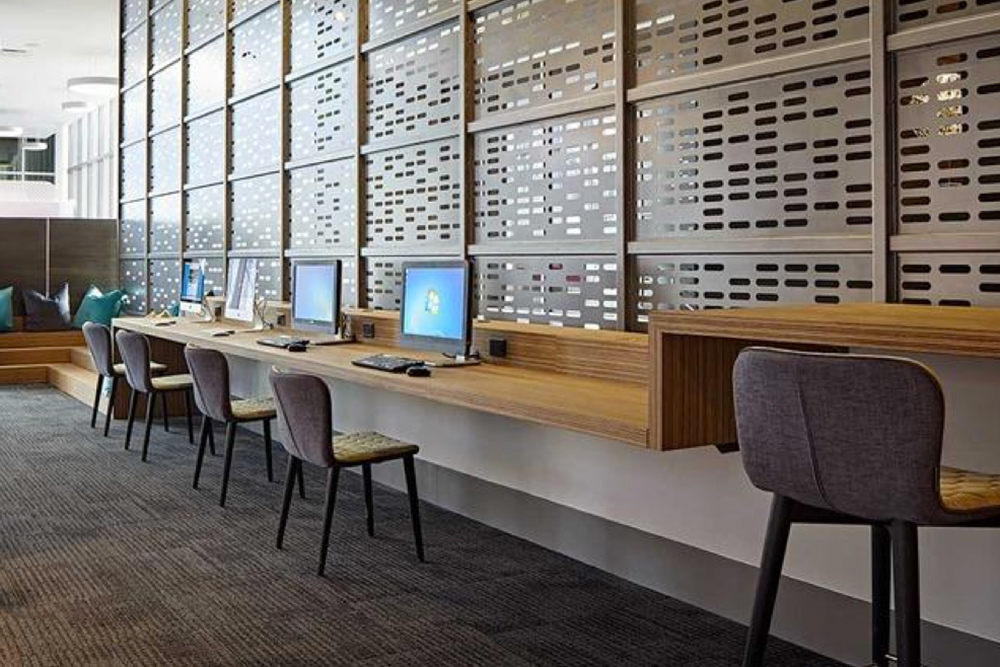 Stylish office spaces
If you'd rather work on a computer instead of working the land, that is A-OK. Would-be entrepreneurs and telecommuters, however, have traditionally had to shell out for desk space at trendy (and expensive) co-working joints or stake claim to a table at a coffee shop to take a break from working at home. You'll keep an eye on the bottom line while getting some socializing in with apartment communities that offer co-working spaces, like AMLI Lofts in Chicago, IL.
Beauty parlors for pooches
Man's best friend can come with some surprisingly high bills. Grooming is one of them. You can cut this cost by washing Fido in a top-of-the-line dog-wash station, such as the one offered at The Blake Apartments in Seattle, WA. Not only is it cheaper than taking him to the groomer, but also you won't have to spend an hour cleaning your bathroom after washing him in your own tub. Worth it!
What apartment amenities help save you some cash? Share your favorites in the comments below!