Nothing energizes a personal space like a pop of color — and small rooms are no exception. Best of all? Painting is an easy DIY project that can make a big impact.
We consulted the Sherwin-Williams Director of Color Marketing Jackie Jordan for a closer look at the trends (and expert tips) for heading in a bold new direction.
1. Get to know bold
Bold colors range from dark to bright, adding drama — and depth — to a space. Think jewel tones or bright, summery shades. Contrary to popular belief, when it comes to making a room feel "bigger," color is not the enemy … yet picking the right one is key.
2. Pick your palette
First and foremost, skip the trends and start with hues that resonate with you, first and foremost. Not sure where to start? According to Jordan, Sherwin-Williams' Indigo Batik SW 7062, Naval SW 6244, and Coral Reef SW 6606 are popular options, according to Jordan.
Inspiration can come from anywhere — including the fashion world. If you see a look you love on the red carpet, Jordan adds, take a few Color to Go® paint samples for a test-drive at home. You might love it there too.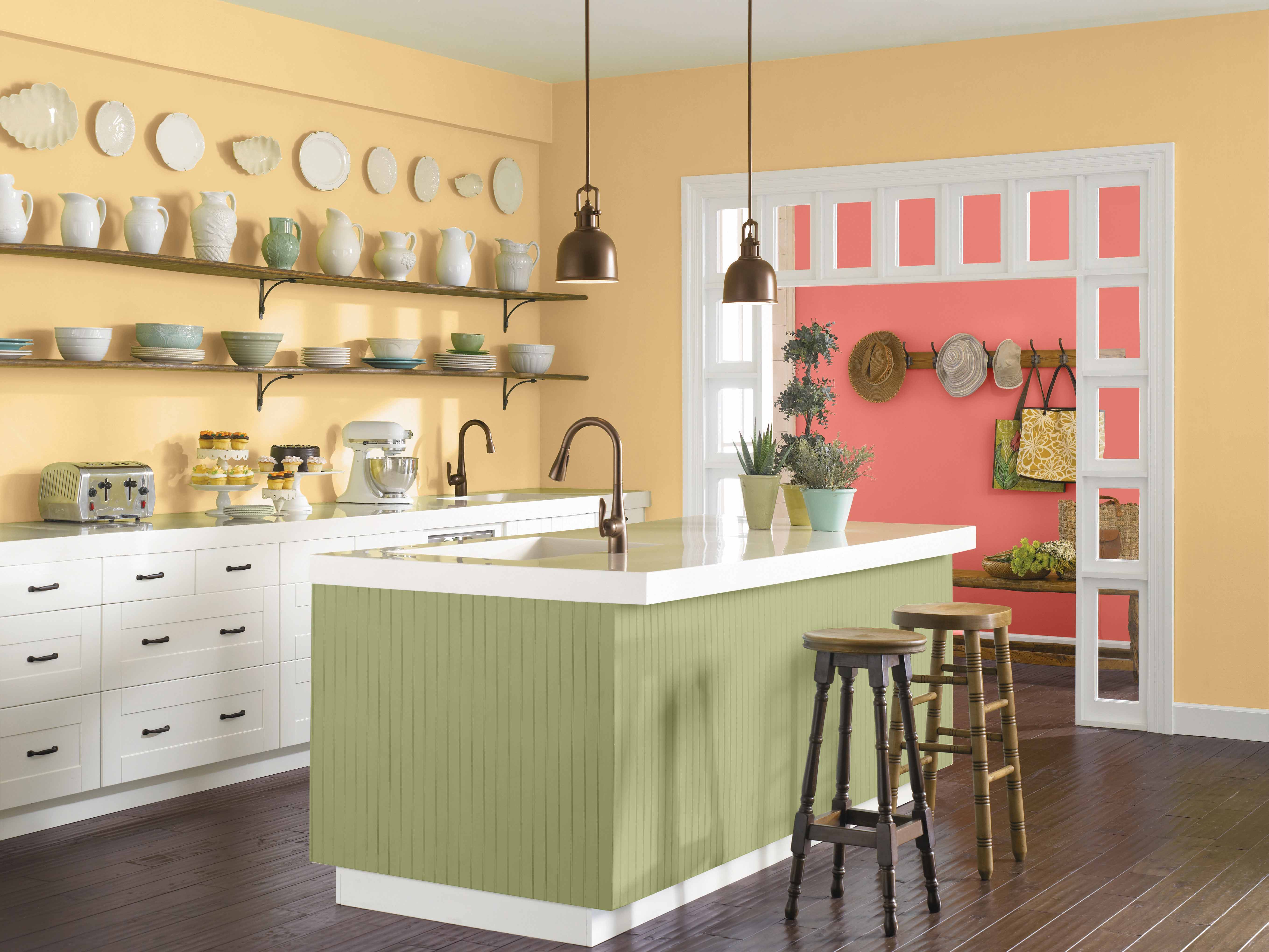 3. Go natural
Draw inspiration from Mother Nature for amazing, bold colors that work well with neutral walls and natural materials like wood, linen, wool, and leather.
"Think of how a flower looks on a tree or bright blue sky pops against a sandy beach," advises Jordan, who suggests pairing bold hues with neutral bases. "Try a bright yellow green [see Sherwin-Williams' Sassy Green SW 6416] or a brilliant blue [consider Aleutian SW 6241]."
4. Look past the living room
According to Jordan, powder rooms and dining rooms are perfect for bolder palettes, from red and green tones leading into the kitchen — which have been scientifically proven to rev up or calm snack habits — to sunny yellows and bright blues that can elevate your bathrooms from a purely functional space to a spa-like escape.
Curious about what your room might look like in a fresh new hue? Snap a photo on your smartphone and then use this brilliant app to virtually paint your walls, or upload an existing photo here to preview the job on your desktop or iPad before you even start.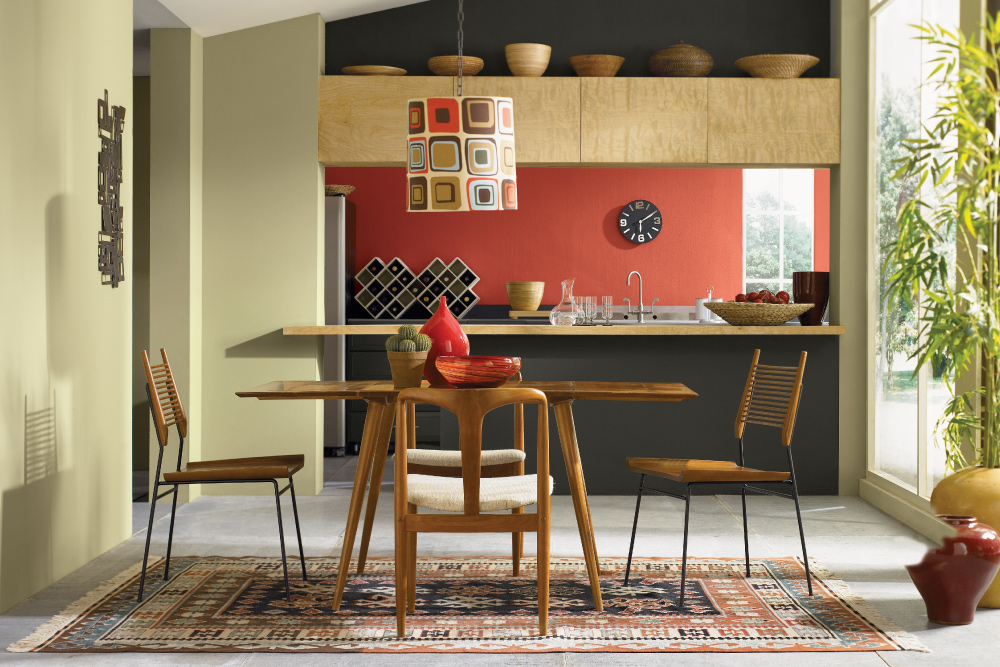 5. Keep the accent on the accent wall
"An accent wall should be the feature wall or the wall with the most interest in the room," says Jordan.
Have a hearth or a gallery wall situation going on? Don't split the difference — or the focus — by applying paint on yet another wall in the room. Double your efforts and execute attention-grabbing projects in the same spot as your bold hue.
6. Finish strong
Contrast is key to playing up a bold palette. For example, pairing orange ceramics against deep-blue walls, or trimming shelves or picture frames in white or metallic are great-looking ways to make bold backdrop colors pop.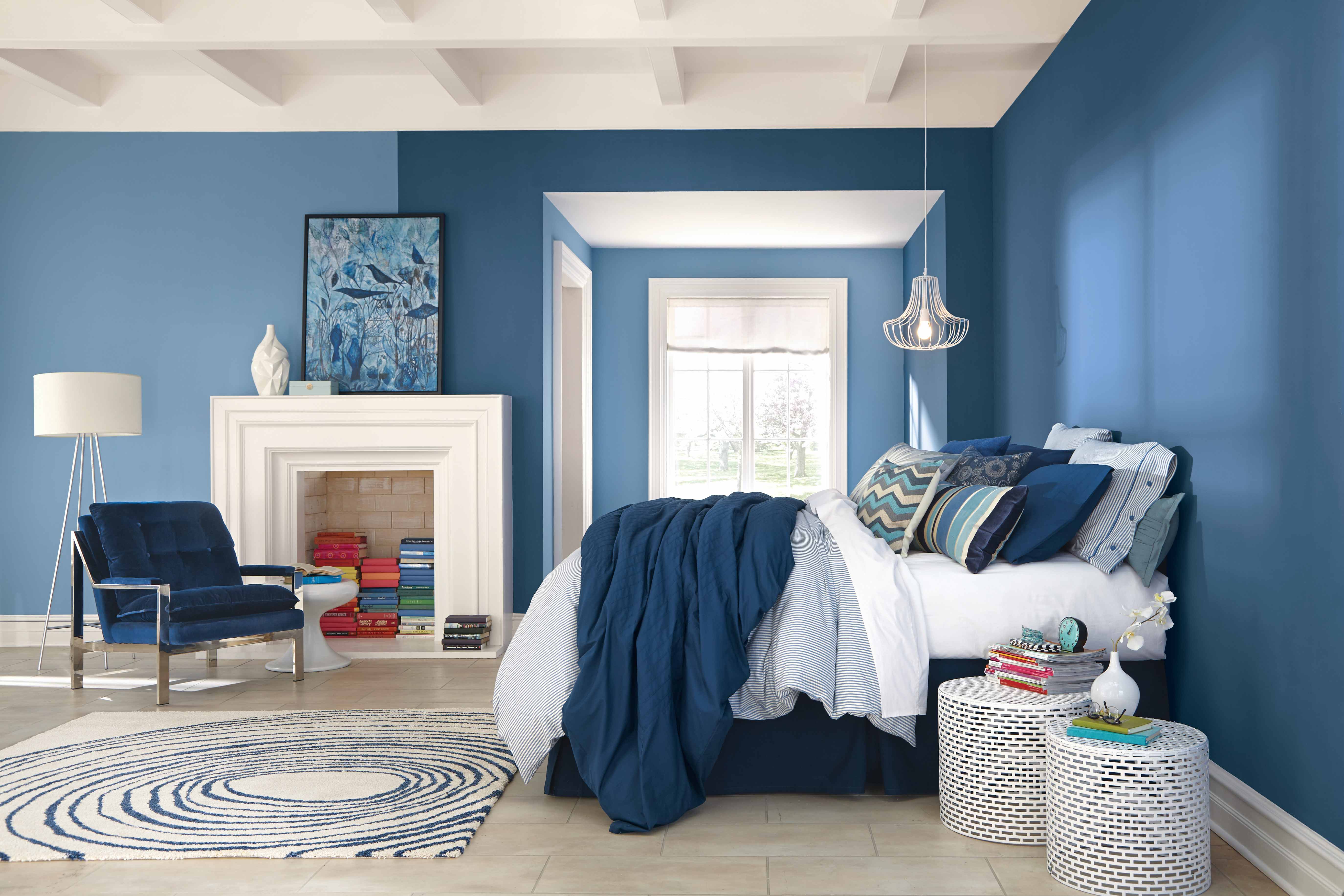 7. Remember, it's not all about paint
Renters and noncommittal types can — and should — still get in on this bold trend. A few simple mini-makeover swaps will keep you in love with your space from season to season (or design whim to design whim).
"Stick with a neutral wall color [try Accessible Beige SW 7036, Nomadic Desert SW 6107, or Amazing Gray SW 7044], then change out your pillows and a few key accessories to shift in warm, cozy fall colors, summer brights, or seasonal finds," says Jordan.
This post was sponsored by Sherwin-Williams.