Whether you're shredding a snowboard or poodle-turning a pair of skis, the one thing every powder hound can agree on after a long day on the slopes is a nice warm spot by the fire, beer or hot drink in hand, and a place to rest their boot-weary feet.
The easiest way to achieve ski — or snowboard — nirvana is to own Park City, UT, real estate or pick one of the homes for sale in Big Sky, MT, and live the high life in your own personal digs.
That's why we've pulled together a list of the easiest-to-access ski vacation homes for sale that you can rent out when you're not around. That's right, according to Lisa Jaeger, a real estate agent specializing in Hunter, NY ski properties, "4-5 months [of renting] can easily cover carrying expenses." And with proven rental track records, these homes will help you battle that mortgage whenever you're not carving the freshies.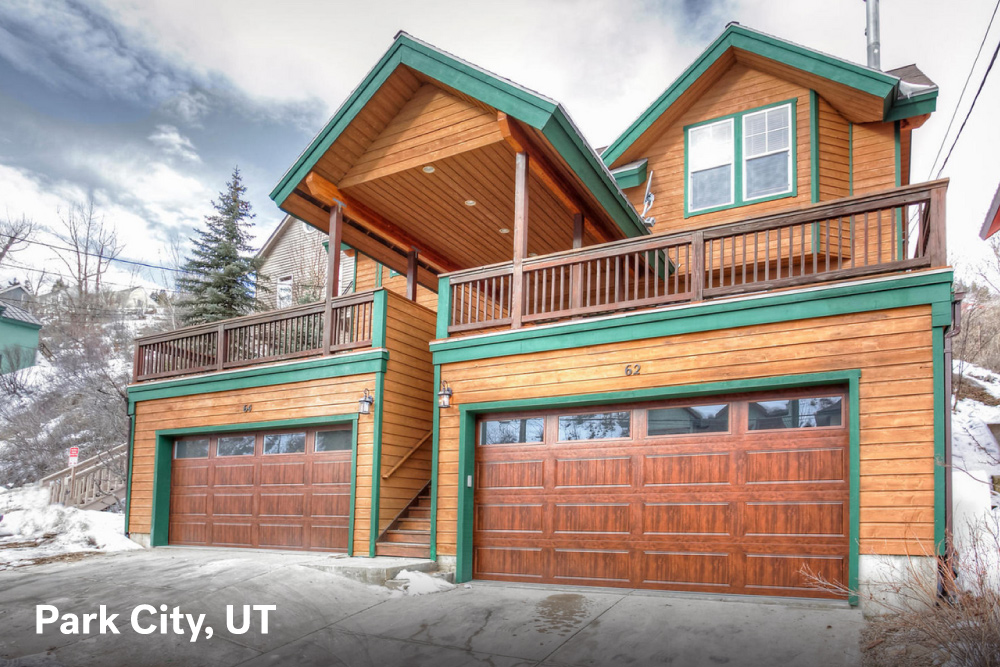 $1.6 million, 62 Daly AB, Park City, UT 84060
When it comes to two-for deals, this Park City mountain duplex tops the list. Located just up the mountain from Main Street, the two three-bedroom residences are within walking distance to downtown, the town lift, and the bus station where you can hop on a ride to the Olympic Park.
Recently remodeled with custom cabinets, quartz countertops, and decks large enough to accommodate hot tubs, the homes are comfortably separated and private so you could enjoy your own vacation while renting out the other side.
Bonus: When the Sundance Film Festival rolls into town in January, local lodging sees a boom in rental tenants and lodging rates. Ka-ching!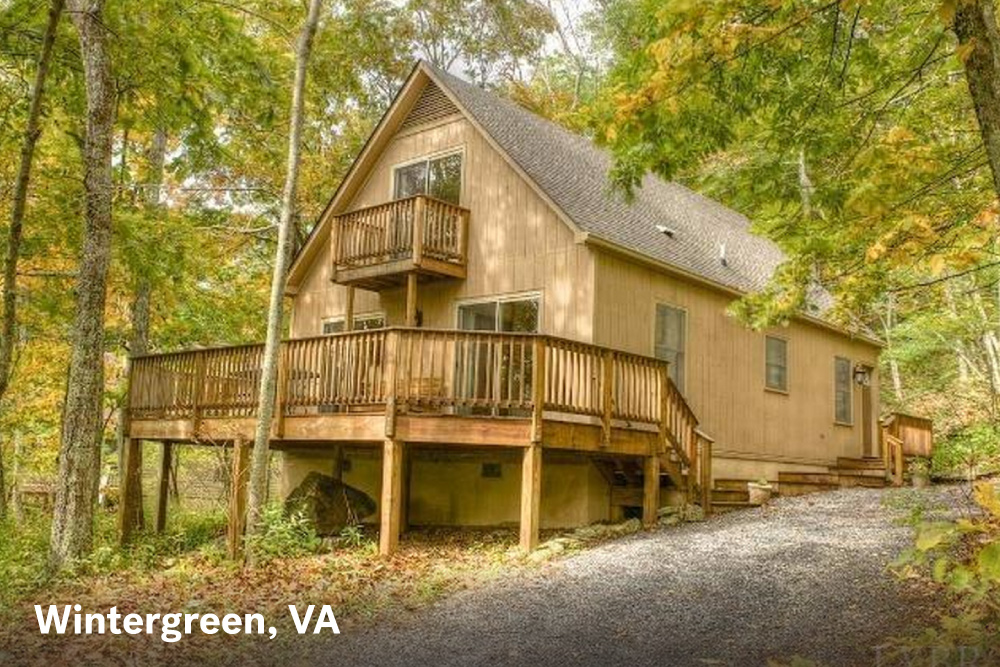 $182,900, 218 White Oak Drive, Wintergreen, VA 22958
Located in the heart of the Wintergreen resort, this fully furnished home features an all-stone fireplace, perfect for warming boots and yourself while you sip coffee and study trail maps. The large deck is hot tub–friendly, and the master bedroom features a second-floor balcony.
And once you get over the shock of the price tag — yes, this house could potentially pay for itself in less than 10 years if you keep the $22,000 rental income trend it experienced last year — you'll realize this ski chalet on a mountain could do even more good than bringing you and your tenants some winter joy. A portion of the home's sale proceeds will go directly to the University of Virginia Children's Hospital.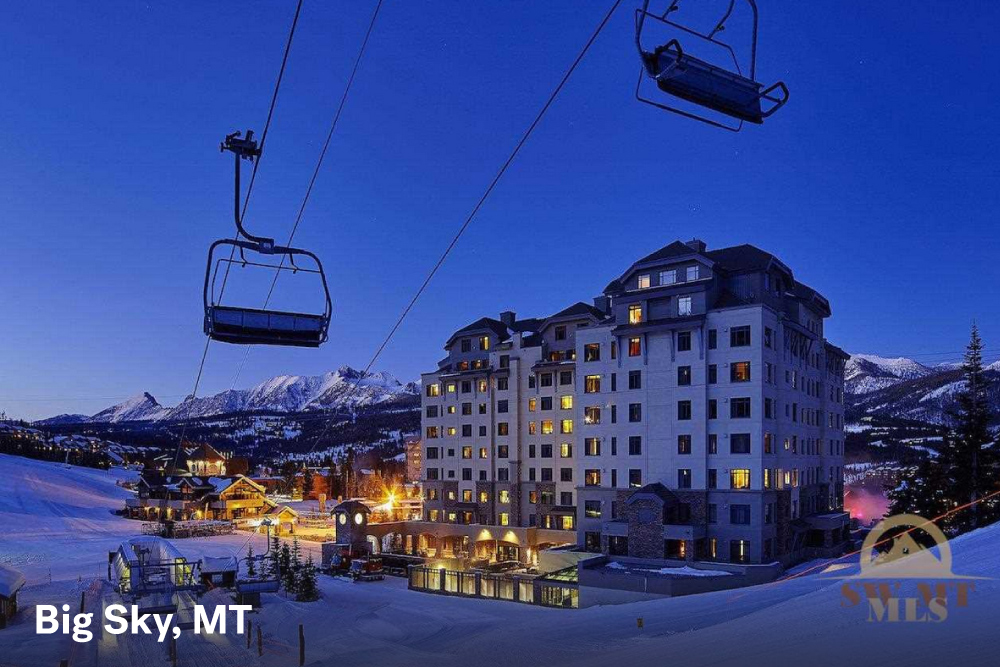 $495,000, 60 Big Sky Resort Road, Big Sky, MT, 59716
Looking for a place where you could grab that first chair every morning? It's within reach. Wake to views of majestic Lone Peak from the windows of this condo unit, grab your equipment from the complimentary ski valet, and then tackle the 55-yard walk to the base chairlifts. You could be on your third run before commuters have even unpacked their cars.
Even when it's time for a day off the mountain to soak your sore muscles in the heated outdoor pool, you'll be comfortably welcomed with room service, nightly turndown service, and laundry service. Oh, and the hotel's housekeeping service operates daily. Can you say never cleaning for guests again?
When it's time for guests or tenants to arrive, the furnished two-bedroom, three-bathroom unit can be divided several ways for maximum rental potential.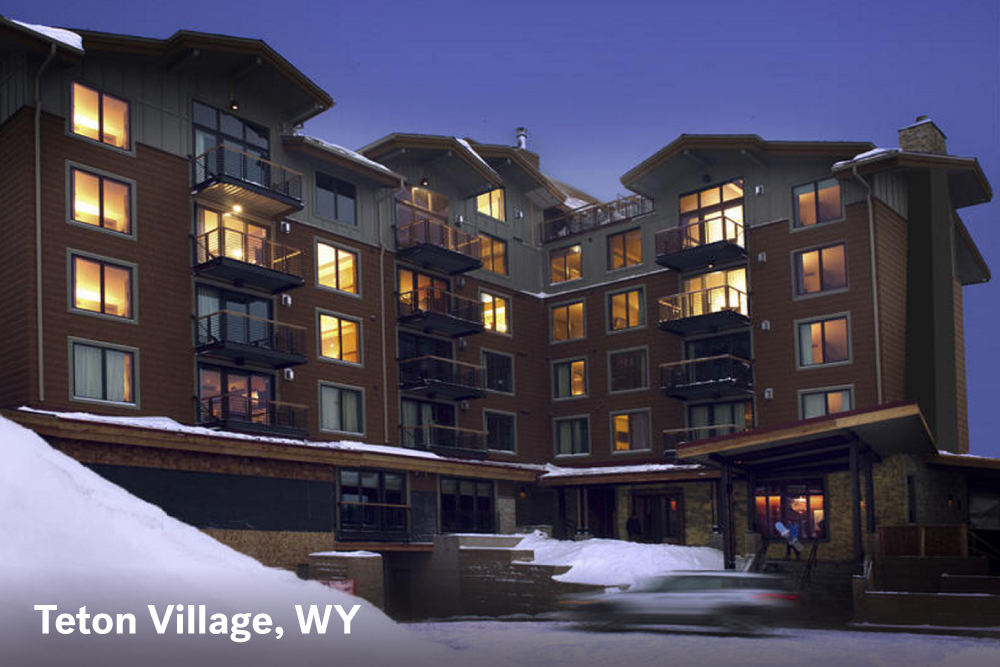 $919,000, 3335 W. Village Drive, Teton Village, WY 83025
Think nothing beats a sweeping view of the Rocky Mountains and waking up in your own bed to check out the vertical you'll be tackling all day? This two-bedroom, three-bathroom private residence inside Hotel Terra challenges all other ski properties by offering access to all of the hotel's triple-A amenities, including the spa, fitness center, heated pool, and rooftop hot tub.
And when work calls you back home, this unit can be rented out six different ways, making for multiple rental incomes at once. There's one reason to book a first-class flight on your next trip to your private vacationland.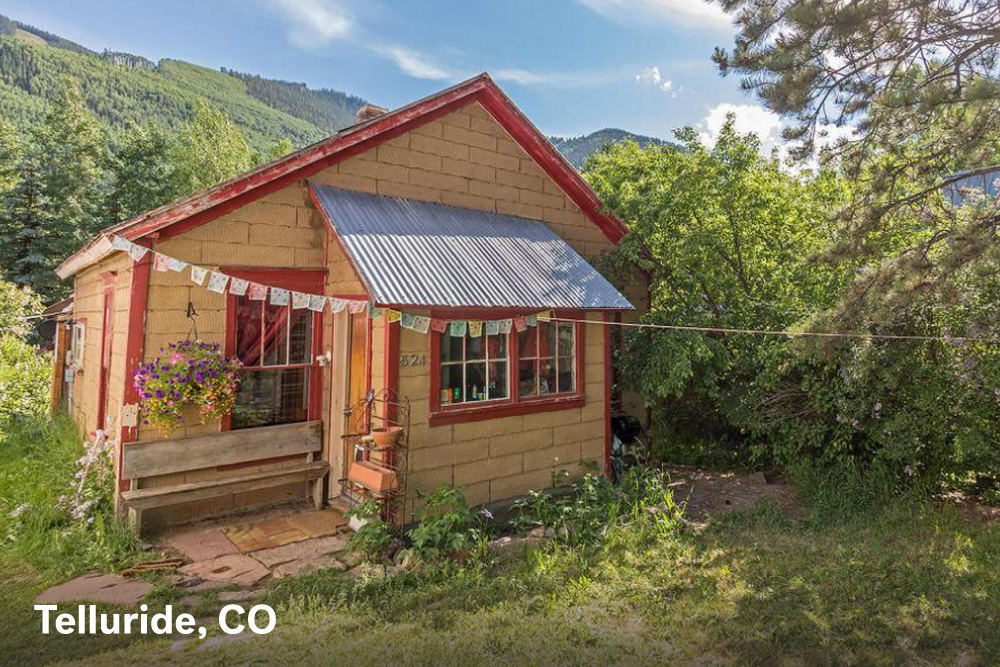 $1.45 million, 524 W. Galena Ave., Telluride, CO 81435
This quirky cabin in Telluride, CO, offers more than incredible mountain views and easy access to chairlifts. From its charming curb appeal featuring creative use of old license plates to the spiral staircase and wood-beamed ceilings, the home takes full advantage of mountain inspiration.
Whether you've conquered Black Iron Bowl or spent the day on Bald Mountain, you'll be sure to appreciate your spot next to the flowing creek as you rest your jelly legs for the next day's go-round.
The property boasts rental history and includes a guesthouse, perfect for renters who are looking to bring a large party and would like some privacy between groups.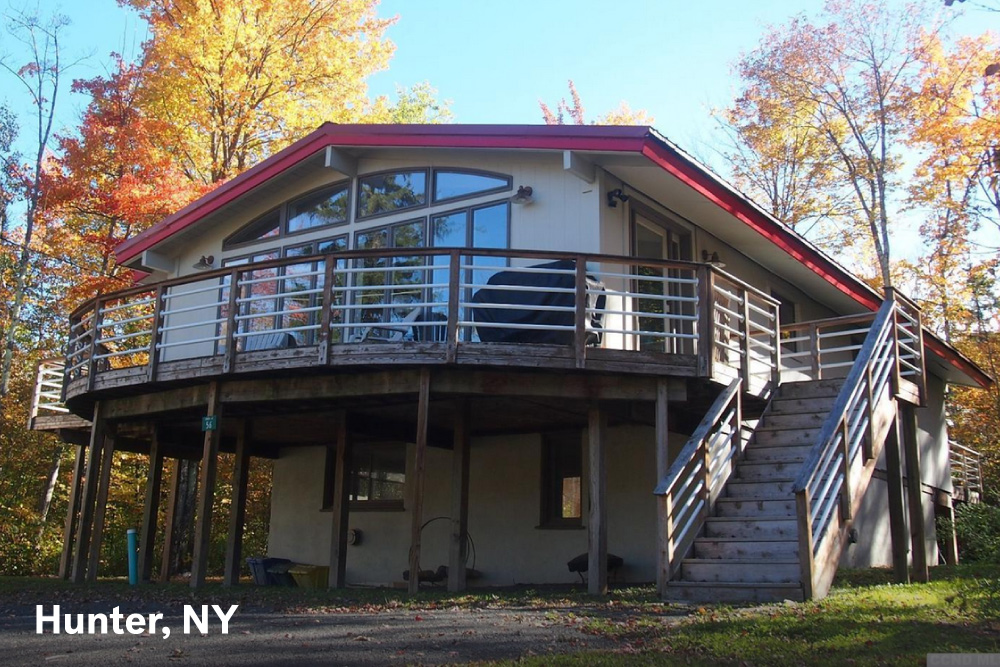 $319,000, 56 Creek Lane, Hunter, NY 12442
Tucked away in the mountains above the quaint ski town of Hunter, NY, this ski chalet already has steady, profitable rental income from its self-sufficient apartment downstairs.
It's not hard to tell why renters are drawn to the space. Within walking distance to the ski lift and base lodge, the home is as close to ski-in, ski-out as you can get, without all the skier traffic.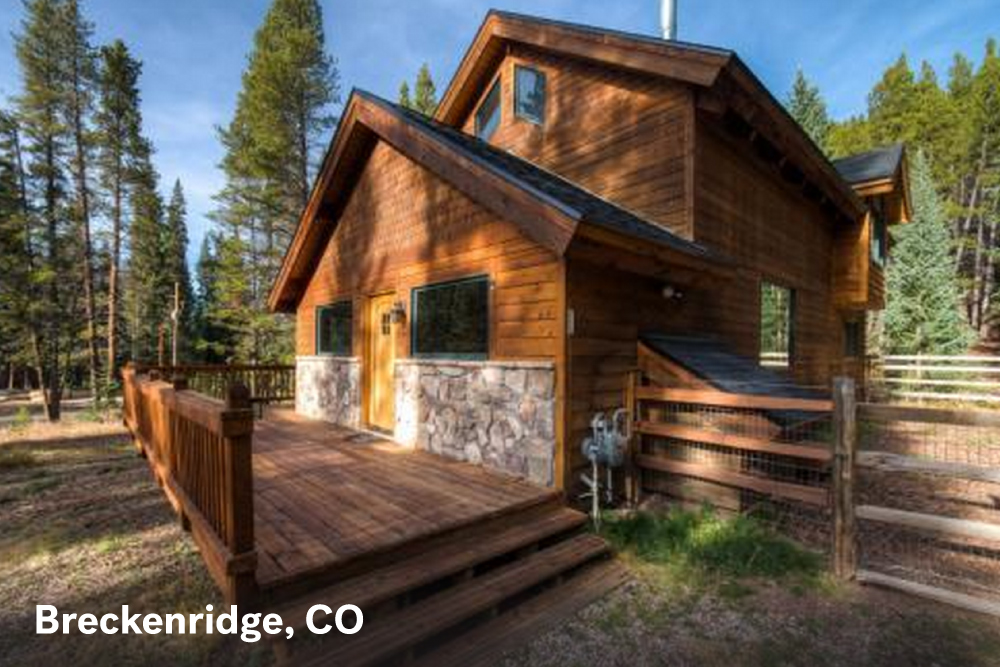 $539,900, 408 Blue River Road, Breckenridge, CO 80424
This classic mountain home nestled beside the Breckenridge resort is perfect for all-around outdoorsmen and women. With snowshoe, hiking, and mountain trails right out the back door and a new bus route that leads from the front door straight to the ski resort, it would be easy to attract tenants to this little abode. Fishermen will enjoy granted access to the community's private Goose Pasture Tarn Lake, which is stocked with rainbow and British Columbian Kamloops trout for fishing.
After maxing out on elevation for the day, stop for a bite to eat at one of Breckenridge's eateries before heading back to this two-bedroom, two-bathroom wood cabin. And don't forget to stock the place with marshmallows and firewood — the backyard fire pit is a tranquil area to warm up to the sounds of the property's Pennsylvania Creek.