Like refining your palate away from industrial-cheese-topped nachos, shoveling money into a 401(k), and hitting your daily fiber goal, buying a home is a "reach goal" that officially designates you as an adult.
Or it would, if only it weren't so expensive.
Even if you're not searching for homes for sale in San Francisco, which has the highest share of million-dollar homes in the U.S., you'd probably be surprised to discover that there are homes out there on the market for $60,000 or less — more affordable than a year at Harvard University or the most status-y of status handbags, the Hermès Birkin bag.
We found seven cute affordable homes for sale, and if you snapped up one of them, you could even afford to go a little crazy with the upgrades. Just saying.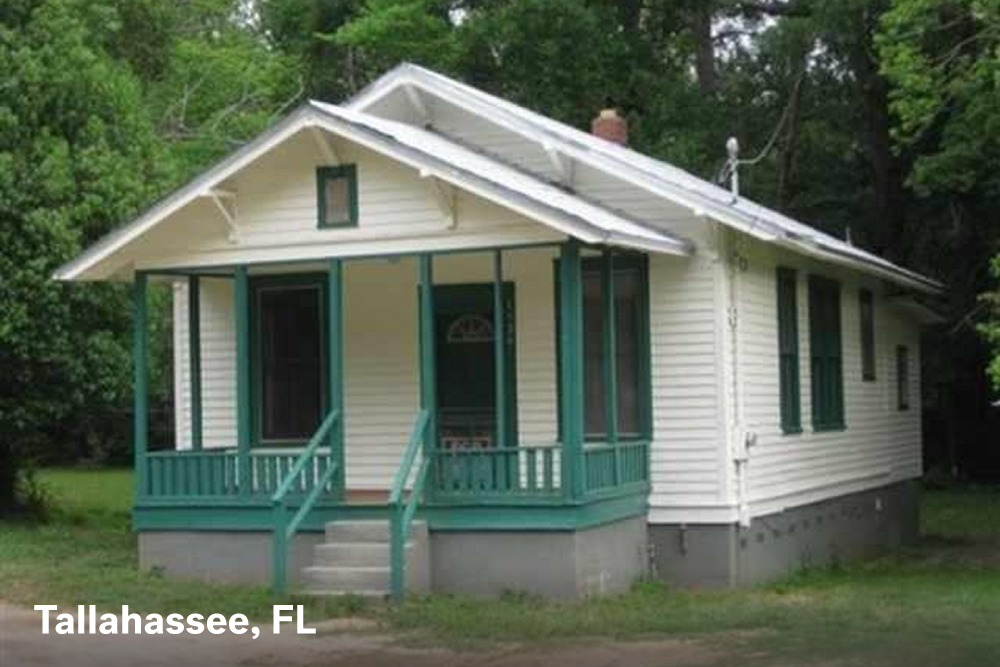 Cottage cute: $60,000, 1526 Pepper Drive, Tallahassee, FL 32304
This Colonial Revival–style home (nicknamed "The School House") is just waiting for the right owner to unlock its true potential. We are already imagining painting the trim to coordinate with the turquoise porch, which offers just enough space for enjoying a morning cup of coffee.
But what really catches our attention? Those high ceilings, which make the two-bedroom, one-bathroom home feel so much more spacious than its 858 square feet. We also love the molding, trim, and hardwood floors throughout. Overall, this property has one feature that's hard to find in new construction — great bones.
Find more Tallahassee, FL, homes for sale.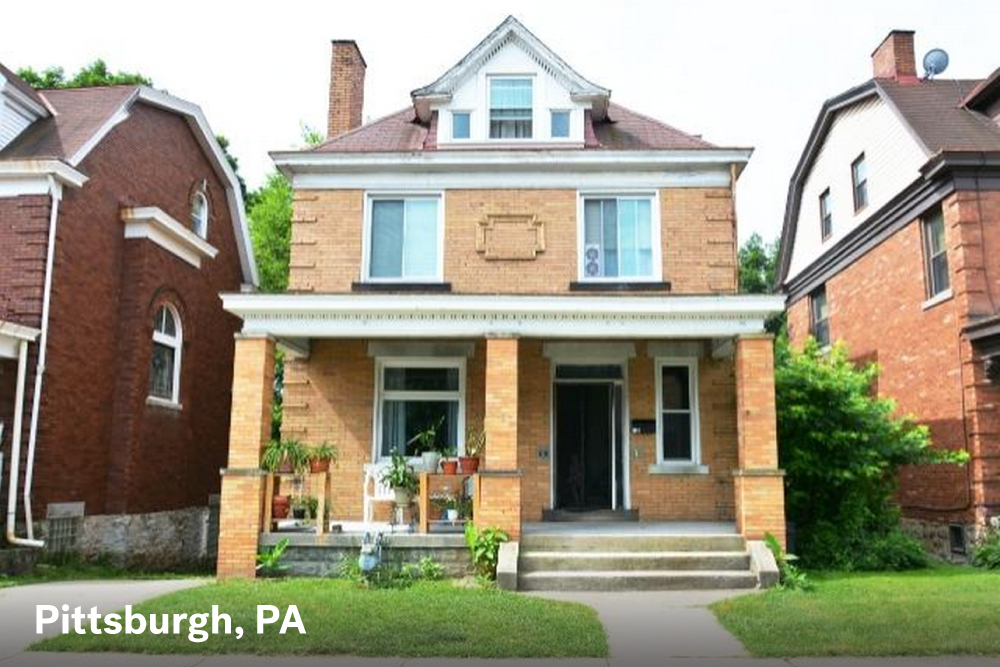 Brick beauty: $40,000, 310 Suncrest St., Pittsburgh, PA 15210
Built in 1907, this three-bedroom, two-and-a-half-bathroom home has a commanding presence. Crafted of honeyed brick, the exterior features understated details that'll appeal to anyone with a soft spot for grand old homes.
You get a ton of space for the money too: With three floors, you have the room to spread out and get creative with the floor plan. Perhaps it's time to make the studio, yoga room, or game room you've been wishing for?
Find more Pittsburgh, PA, homes for sale.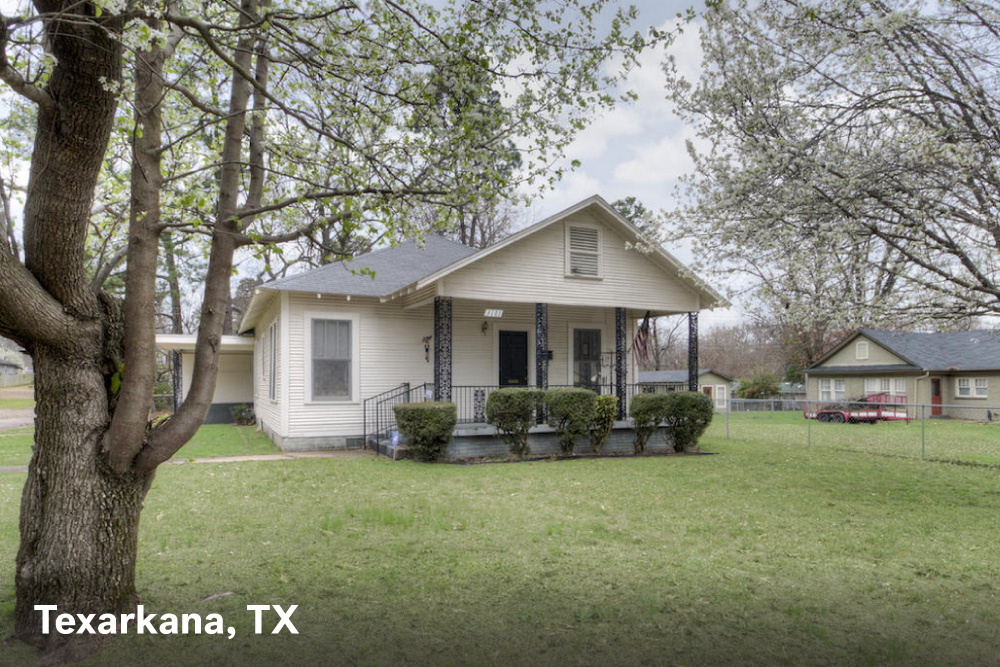 Modest charmer: $60,000, 3101 Walnut St., Texarkana, TX 75503
An expansive lot is a huge plus for this sweet home, which also boasts a roomy porch. A great starter home, the two-bedroom, two-bathroom dwelling has a simple layout with great flow.
Architectural flourishes such as classic moldings and scallop trim (in the kitchen) add subtle interest to each room. With both a formal dining room and an eat-in kitchen, we think this would make a great home for those who love to cook and entertain.
Find more Texarkana, TX, homes for sale.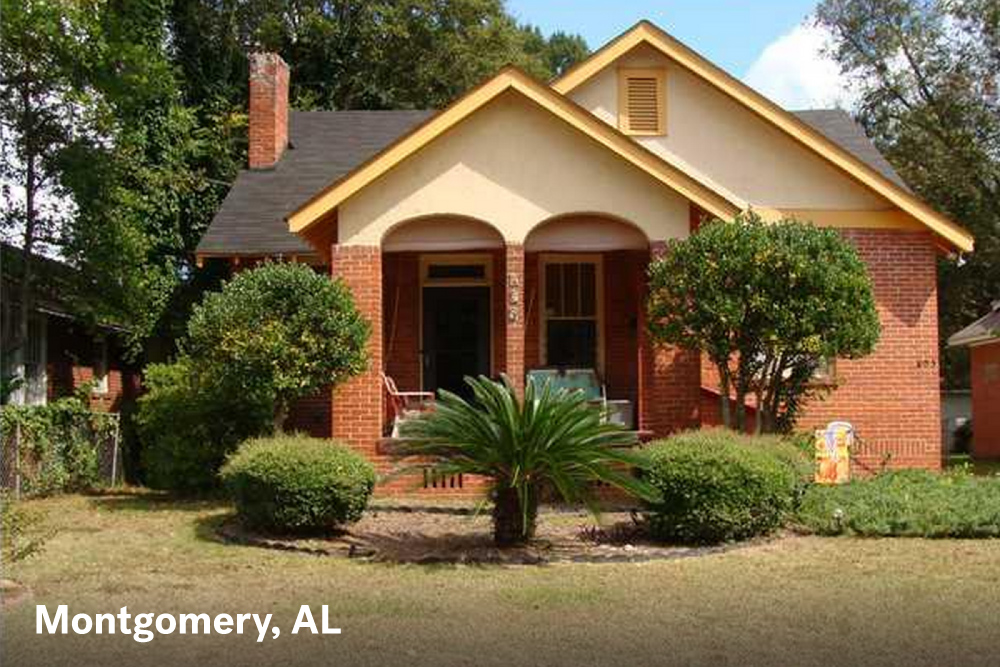 Vintage splendor: $57,900, 405 South Capitol Parkway, Montgomery, AL 36107
The 1920s weren't all about Gatsby-esque manors. The era also brought us lovely little homes that look as though they came right out of a storybook.
This delightful two-bedroom, one-bathroom abode has plenty of curb appeal, with twin archways, perky yellow trim, and classic brick construction. More details pep up the interior, where you'll find oak floors, built-ins, moldings, and a stately fireplace mantel. The charming patio and carefully landscaped yard provide a just-too-cute setting for outdoor get-togethers.
Find more Montgomery, AL, homes for sale.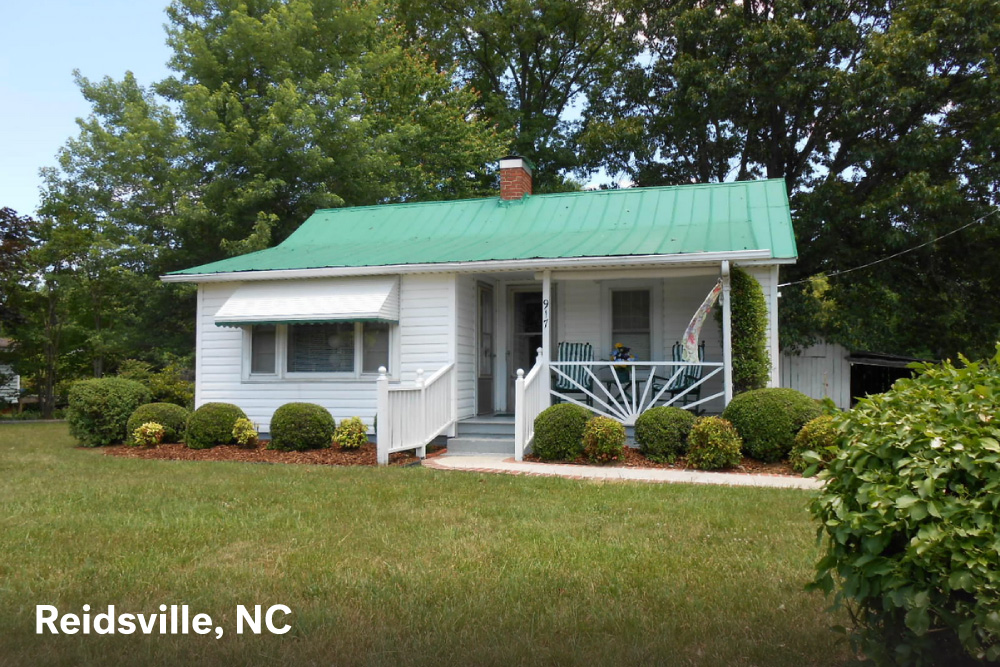 Cheery bungalow: $57,900, 917 Camp Dan Valley Road, Reidsville, NC 27320
A bright tin roof and stylized "sun ray" porch rail give this tidy home plenty of personality. A great fit for those who want their homes to have a little history, the two-bedroom, one-bathroom home dates all the way back to 1927.
Vintage lovers will clamor for the spacious kitchen, which features retro cabinetry in a comforting blue hue. The wood stove provides a cozy spot for chilly winter nights. Home sweet home, indeed.
Find more Reidsville, NC, homes for sale.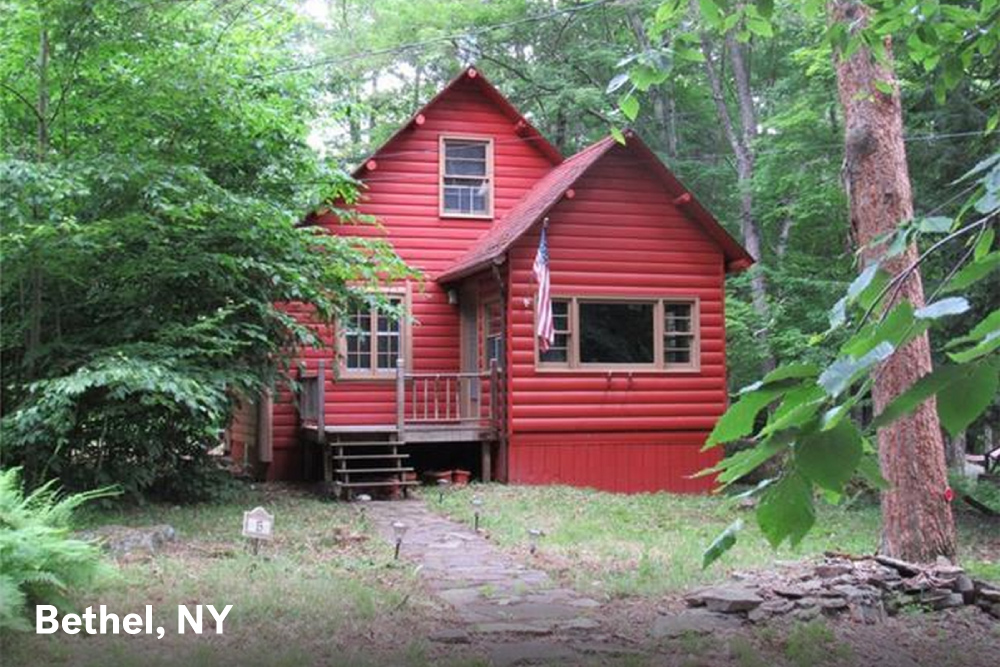 Enchanting cabin: $54,000, 15 East Adirondack Trail, Bethel, NY 12720
Though only 480 square feet, this adorable log cabin in the Catskills is big on presence. Its red exterior stands out from the lush forest landscape, which can be enjoyed from the comfort of the enclosed front porch or the back deck. Inside, a careful renovation revealed the home's original wood floors, plus added all new appliances and an upgraded heating system.
A total of three bedrooms (surprising, right?) and two bathrooms means you'll have plenty of space for guests. Once your friends find out you bought this little gem, your weekends will be booked.
Find more Bethel, NY, homes for sale.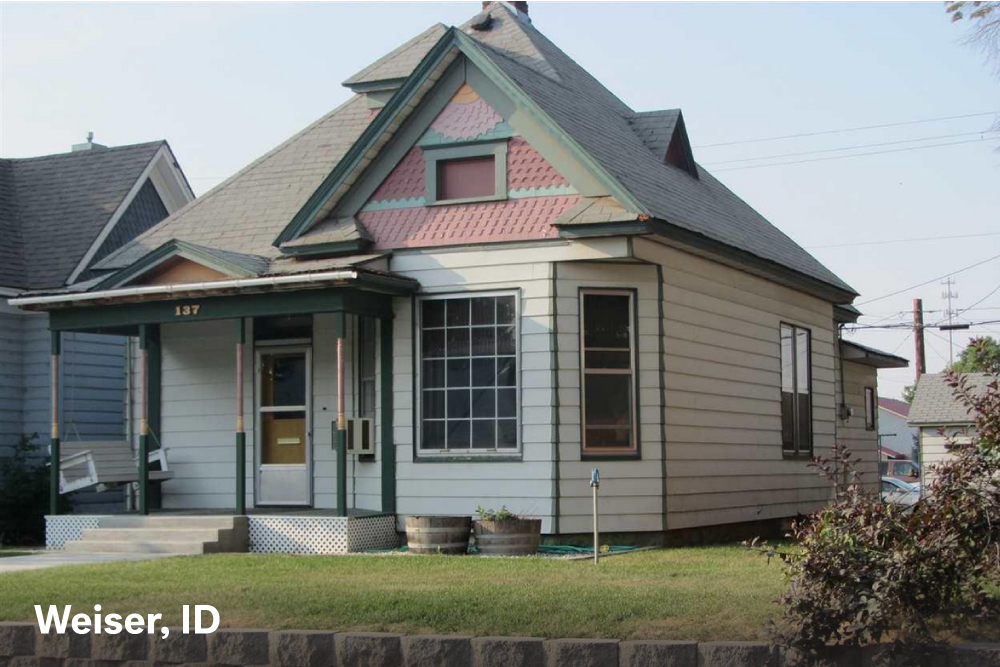 Craftsman chic: $59,000, 137 W. Court St., Weiser, ID 83672
Shingled details and turned-wood porch columns add a touch of Arts and Crafts style to this two-bedroom, one-bath, circa-1910 home. It has plenty of windows, giving the interior loads of natural sunlight. While you'll have to put in a little renovation work (some of the rooms were used as offices, it appears), we have a feeling you'll find tremendous character under the popcorn ceilings and paneling.
Find more Weiser, ID, homes for sale.