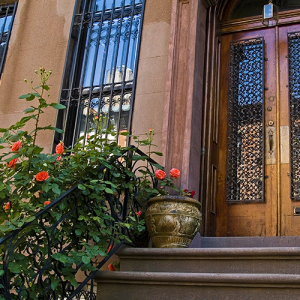 Renting certainly has its advantages. And whether you plan to remain a lifetime renter or hope to one day purchase a home, there are many long- and short-term financial payoffs to being a renter, especially for those who live in large rental communities. So the next time friends or family tell you that you're losing money by not buying, remember these six ways renting pays, and get some peace of mind about your decision.
1. Low upfront costs
You might feel the financial pinch of having to initially pay your first month's rent and security deposit on top of moving expenditures, but in the grand scheme of things, this upfront cost pales in comparison to the down payment homebuyers have to cough up to move in.
2.  If it breaks, your landlord pays
Outside of normal wear and tear, or intentional destructive damage, the landlord is responsible for routine repairs and upkeep. If the air conditioning breaks down, your landlord will fix it. If the refrigerator motor goes out, your landlord will cover the replacement. If the balcony needs resealing or the garage door spring snaps, no money will come out of your pocket for the repair. And that's certainly worth something.
3. Wake up and smell the roses
Flowers and shrubs cost money to plant and cultivate. If you're a renter in an apartment community, you are not directly responsible for landscaping costs. You don't have to buy flower seeds or sod. You don't have to worry about sharpening lawn mower blades or buying gas to refill the tank. You can wake up each morning and walk the grounds, see the daffodils or tulips, or enjoy the beauty of a rock garden from your balcony without ever having to lift a finger.
4. Low utility and insurance costs
Many rentals include the cost of heat or hot water, so you can crank up the thermostat in winter without having to worry about an increased utility bill. And when it comes to insurance, although many renters opt out of a rental policy, the cost to protect your belongings in case of theft or fire is fairly low — certainly lower than homeowners' insurance. Even if you don't get renters' insurance to safeguard your goods, your landlord has a policy to cover the dwelling if lightning strikes or a tree crashes through the roof.
5. Got a gym?
Finding a rental community that offers a swimming pool, gym, or party room with a big-screen TV or billiards table is like finding money in a bag. You can keep your greenbacks and stay in shape without having to shell out for a health club membership or stare at a treadmill coat hanger in the corner of your bedroom.
6. If you need to move, it won't cost you much  
Provided you're a fairly decent tenant, you should have your security deposit returned to you. But even if you don't, the most you're set to lose is one month's rent, give or take, once you move out. Your friends in that nice house will have to pay a far greater amount in commission to a real estate agent once they sell.
What other financial advantages have you found? Please tell us below.