It's the movie that gave your little sister nightmares, and made many of us decide that we just had to become a paleontologist. Jurassic Park taught valuable life lessons, like how to escape a manhunt by a T. rex (simply stand still) and use mirrors to trick a velociraptor into attacking itself.
With Jurassic World opening in theaters on June 12 — destined to become a megahit — we've put together a list of six remote island homes that could host a dinosaur crew worthy of Dr. Alan Grant and company.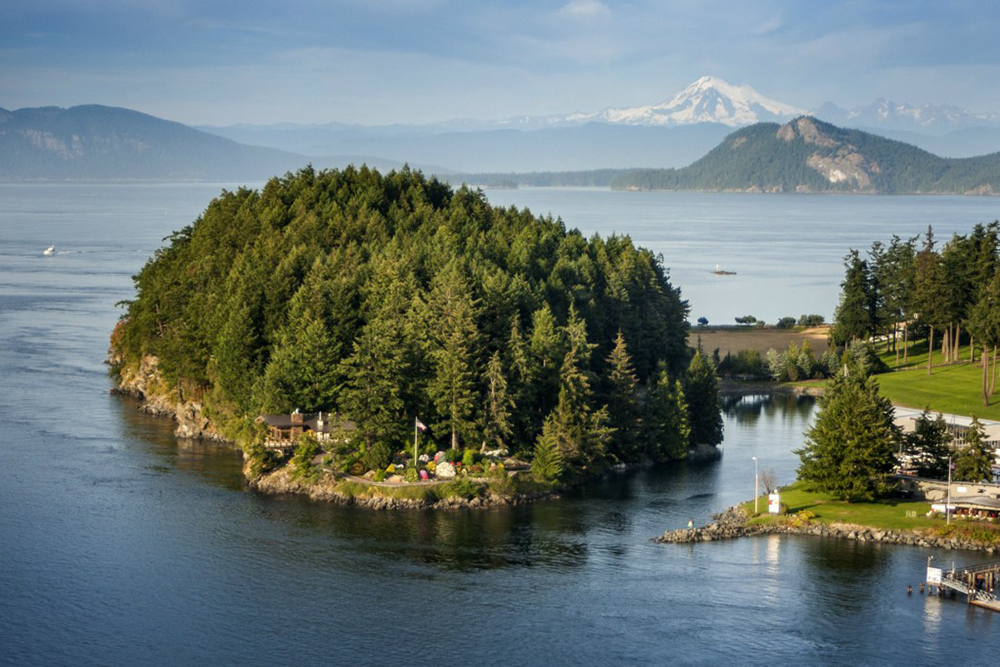 1. $18,500,000 in Blakely Island, WA (click here for more photos)
This seven-bedroom home nestled in the Pacific Northwest's San Juan Islands is a paleontologist's dream. With 29 acres of private, old-growth woods, T. rex would have ample opportunity to hunt for food.
The home itself features two deep-moorage boathouses, perfect for storing boats you could use to search the Pacific Ocean for more fossils to bring back to life. And if the park decides to nix the carnivorous dino species and stick with the herbivores (making for a less-gruesome plot, perhaps), the gentle giants would love to munch on the island's lush landscaping.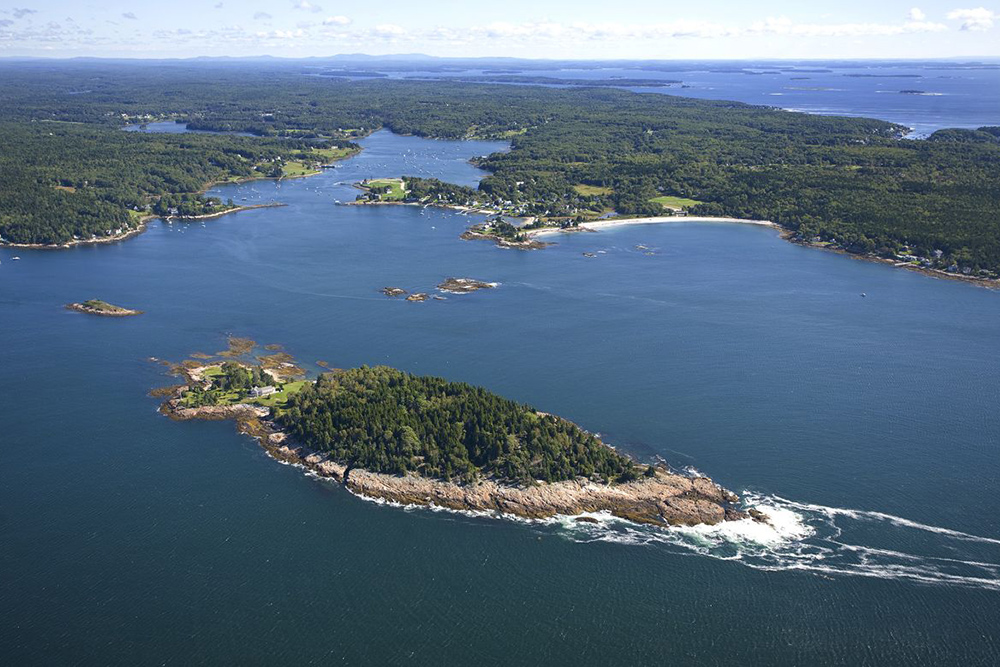 2. $2,245,000 in Bristol, ME (click here for more photos)
With 21 acres of rocky coast and arctic temperatures during the winter months, this northern Maine property would be the perfect abode for the scientists to host a woolly mammoth (which may not be that far-fetched of an idea in reality).
Built in 1924, the property has a rich history as the former home of boxing champ Gene Tunney, and even President John F. Kennedy once visited. A six-bedroom house and a guesthouse sit on the property, in addition to a substantial wharf perfect for unloading heavy cargo from the mainland.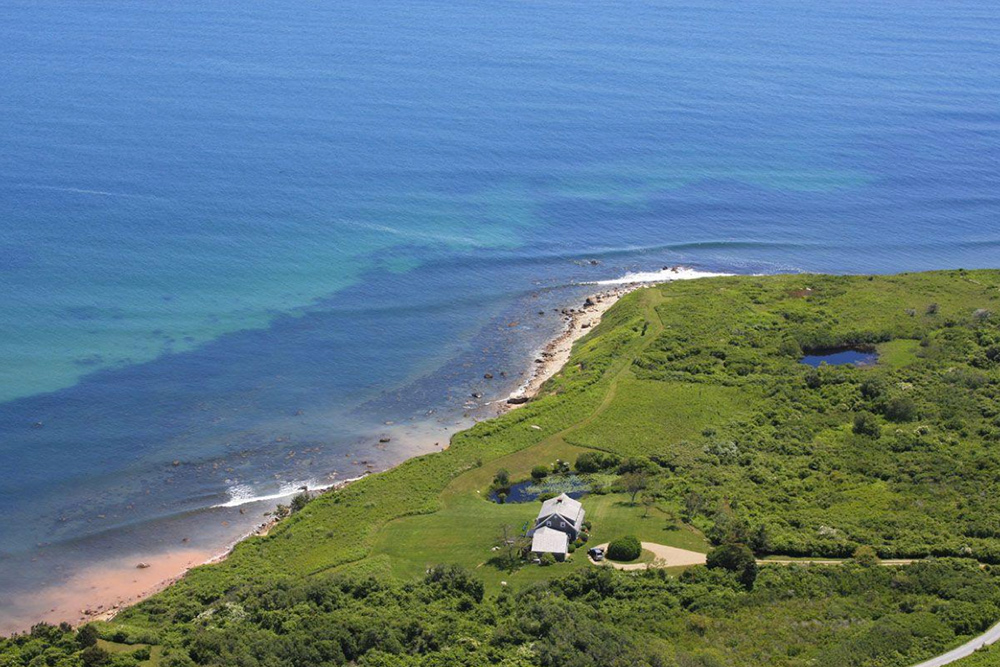 3. $9,500,000 in Chilmark, MA (click here for more photos)
This 12-acre property sits on the south side of pristine Martha's Vineyard, close to the area's best beaches and conservation land. The five-bedroom, three-bathroom home was built in 1967, but plans for a new home were recently approved. We'll take that as a sign that the town might even approve a barn to house the velociraptors.
When scientists want to escape the organized chaos of Jurassic World, they can enjoy the property's 1,300 square feet of private oceanfront beach, or sunbathe at nearby Squibnocket Beach. Maybe the pterodactyls can be trained as banner flyers or barnstormers to entertain beachgoers during the summer?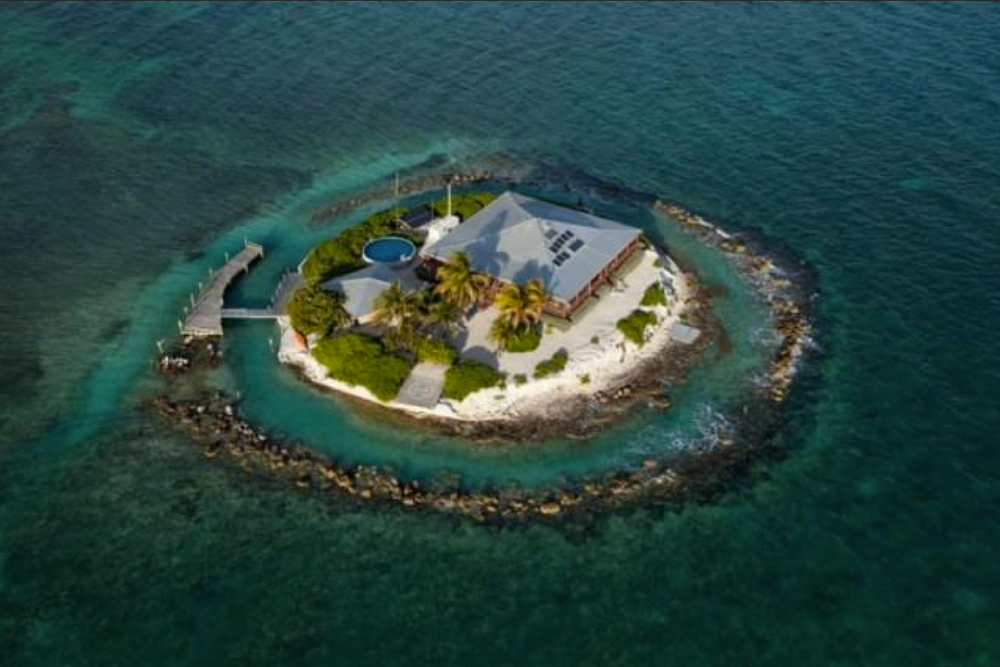 4. $9,900,000 in Marathon, FL (click here for more photos)
This island property is the definition of "living off the grid." Sitting ¼ mile off the coast of Marathon, FL, the 1.37-acre island is completely self-sufficient, with solar panels and wind energy.
Of course, the home is installed with a backup generator in case everyone's favorite brachiosaurus mistakes the wind turbine for a delicious deciduous tree. The island is surrounded by a moat with boat docks. And if the dinos in Jurassic World are anything like the ones in Jurassic Park, the scientists may need a quick route back to the mainland. With a helicopter pad on the island, this home is one step ahead.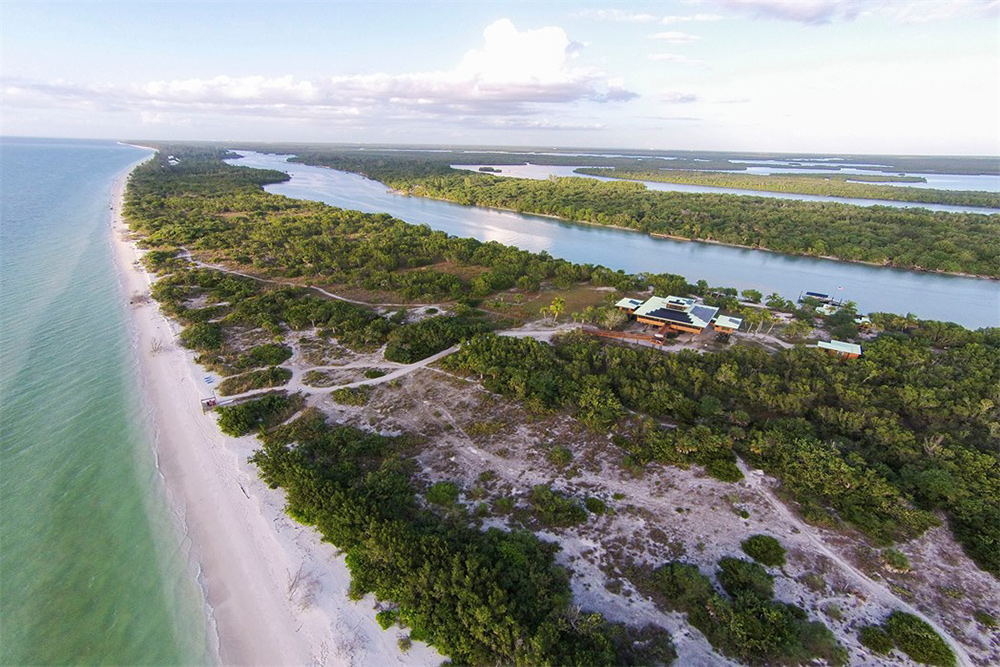 5. $5,995,000 in Naples, FL (click here for more photos)
With a group of scientists bright enough to resurrect dinosaurs using DNA from the belly of a mosquito, it would be only natural for the squad to live in a completely green home with solar panels and a NASA-grade roof.
This five-bedroom, four-bathroom home sits on one of five private acres on Keewaydin Island, off the coast of Naples, FL, and wins our bet for least likely to lose control of Jurassic World. Armed with its own smartphone monitoring app and on-beach Wi-Fi tower, this home is set up so the scientists can check on the dinos — even when relaxing in the sand or enjoying refreshments at the tiki bar.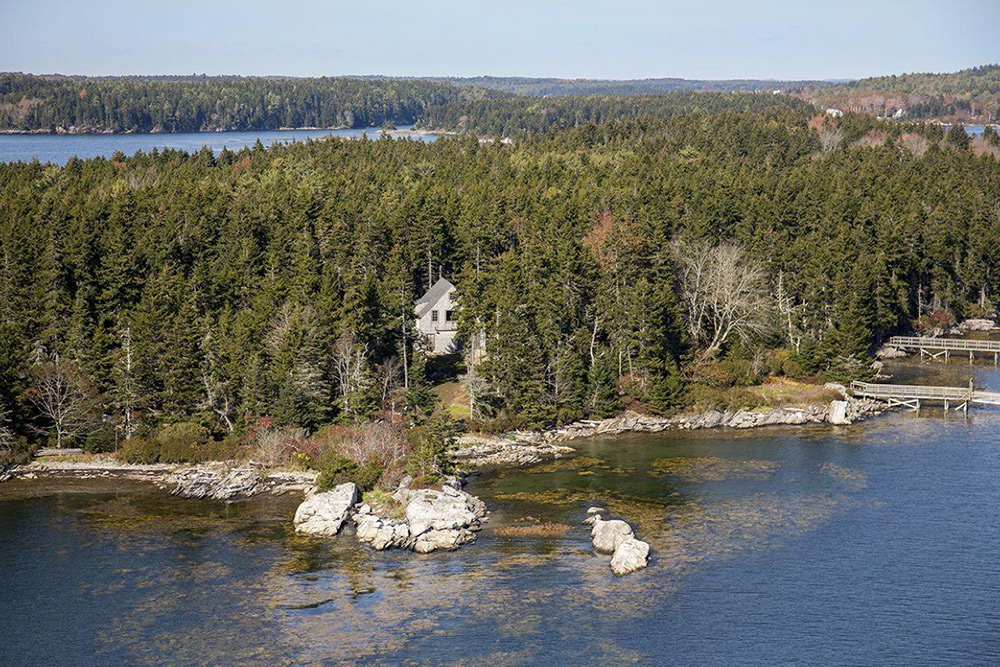 6. $1,375,000 in Phippsburg, ME (click here for more photos)
When the scientists are on-site, there can be no distractions, and this post-and-beam barn provides the opportunity for pure focus. With open, airy lofts and wood floors, the home is perfect for bunking scientists … and bringing more in if needed.
The island is accessible from the mainland via the deep-water dock and mooring. With 12 acres to roam free, the dinos should be able to entertain themselves and leave the humans alone.