With the sequel to the classic 2012 a cappella flick Pitch Perfect about to hit the big screen, we're ready to lay down some tracks — and check out some of the most musically inclined homes for sale around the country. These luxurious pads each feature built-in home recording studios, so that when you're feeling like a Treblemaker and want to sing your heart out … you never have to leave the house.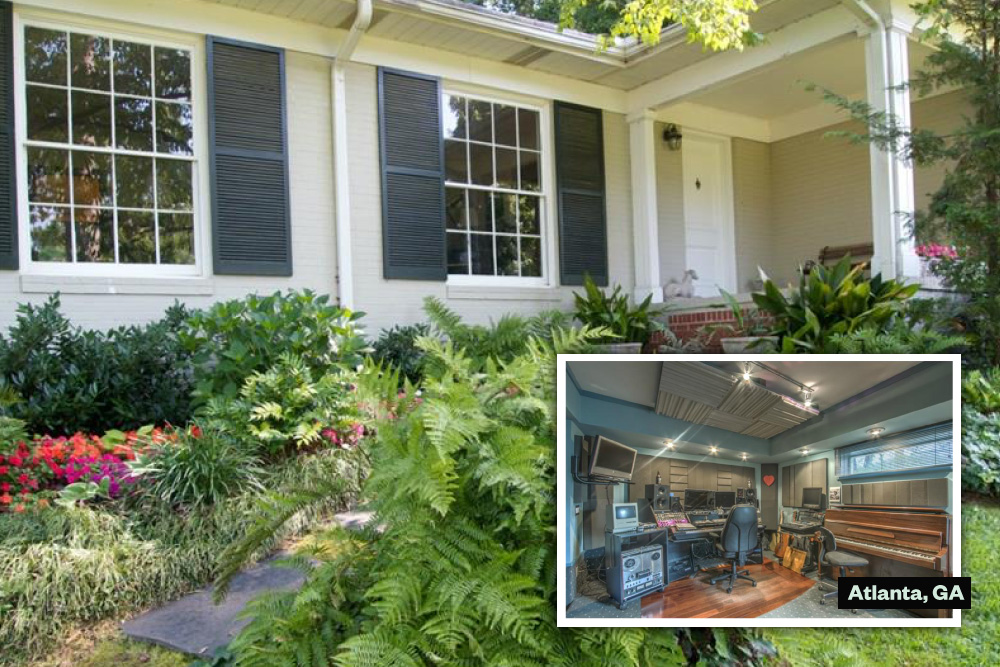 1. $765,000 in Atlanta, GA (click here for more photos)
Down in the ATL, which is what all the hot rappers call Atlanta (so we will too), is this quaint garden home. Nestled in the hills between Peachtree Creek and the Bobby Jones golf course, this 1950s estate features a renovated kitchen, spacious screened-in porch, and a lushly landscaped yard.
But the crown jewel of this four-bed, three-bath home is the completely soundproof recording studio inside, where you can belt out "Since You've Been Gone" without disturbing your neighbors.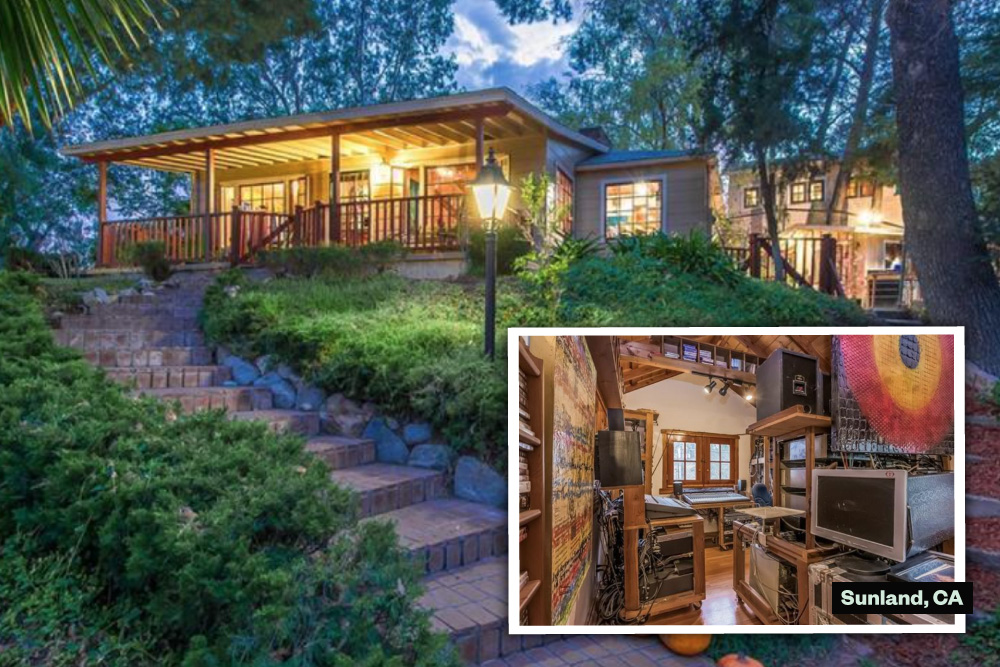 2. $1.1 million in Sunland, CA (click here for more photos)
If the Barden Bellas ever feel like busting out a country album, this would be the perfect place to record it. This SoCal beauty is a three-bed, one-bath ranch overlooking the mountains and valleys of Los Angeles.
According to the listing, the Sunland home previously belonged to a "well-known professional musician." No word which one, but it's clear he or she had good taste: the house features a large front porch, several back decks, and a brick patio. A large swimming pool, parking pad, and recently remodeled bathroom add a little slice of rustic glamour outside the city. The relaxed, wood-clad recording studio would be an amazing place to sway through a duet of "Titanium" with your BFF.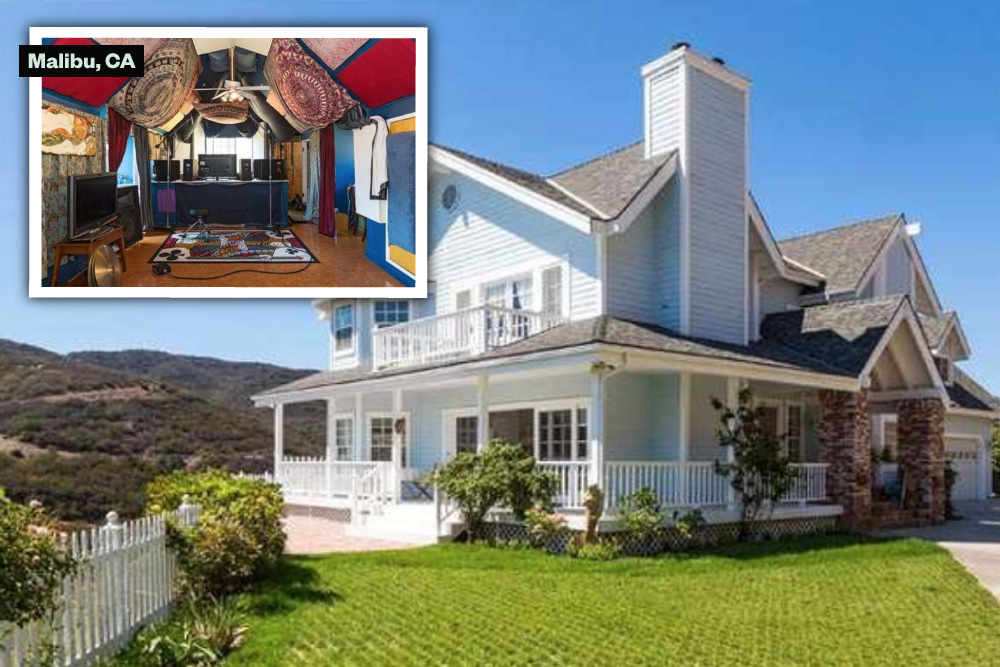 3. $1.9 million in Malibu, CA (click here for more photos)
Home to laid-back superstars who like to ride the tasty waves, Malibu is one of the ritziest beach communities in America. This three-bed, two-and-a-half-bath home, located on 5 acres with gorgeous ocean and mountain views, is the perfect place for aspiring musicians like "Fat Amy" and Aubrey Posen to jam out to some tunes. (As long as Aubrey doesn't puke this time.…)
In addition to the spacious recording studio, the house has a generous garden with fruit and avocado trees, raised vegetable bins, and seating areas surrounded by flowers. We'd love to head to this sprawling, 3,000-square-foot home in the 'Bu for a Riff-Off of "No Diggity" with the rest of the Barden University a cappella crew.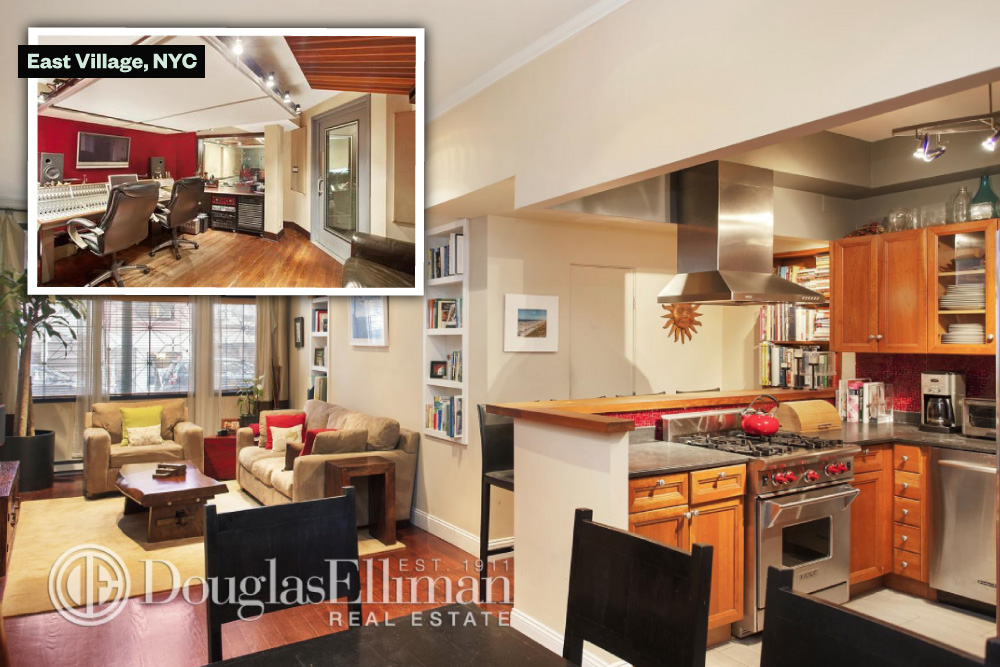 4. $1.9 million in New York, NY (click here for more photos)
Tucked in New York's East Village near Cooper Square, this one-bed, two-bath condo is the perfect place to rest your head and indulge your musical side. The 1,850-square-foot space has a top-of-the-line recording studio on the lower level, which can be accessed from the street or through the apartment itself.
With both northern and southern exposures, this Manhattan building, built in 1920, features an up-to-date kitchen with stainless steel appliances and lots of counter space, in case you feel like whipping out some "Cups."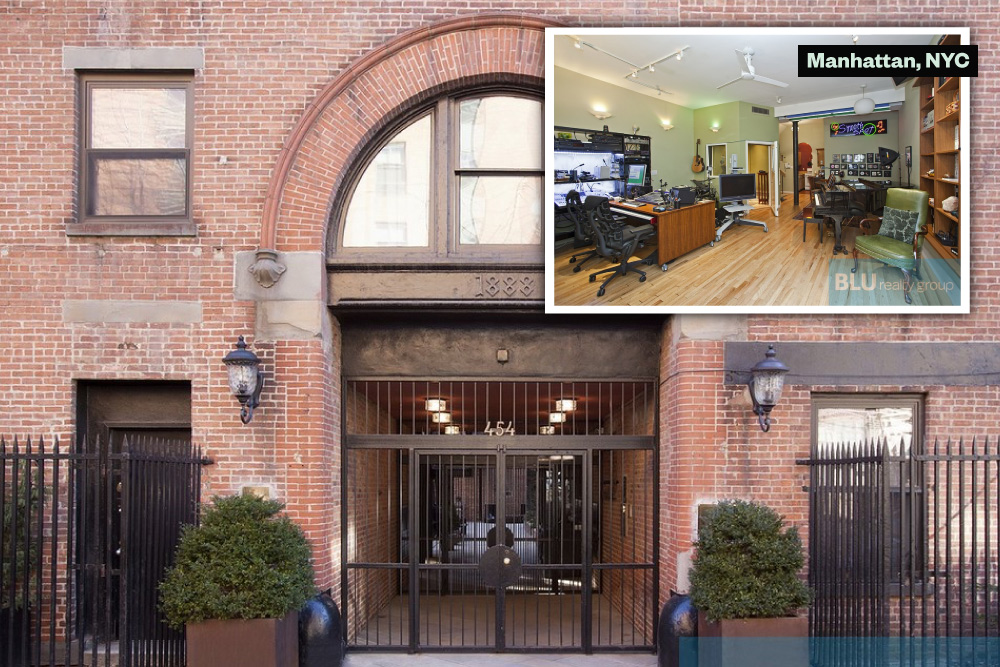 5. $1.7 million in New York, NY (click here for more photos)
Also in New York, this one-bed, one-bath unit is located in one of the West Side's most historic buildings, The Piano Factory. Dating back to 1870, the co-op is tucked behind gates (notorious divas like Mariah Carey and Rihanna love this for optimal paparazzi protection) and features a private recording studio and sound booth, in case you're at home and feeling like you've "got the magic" in you.
No word on whether you get to keep that awesome sign on the wall that announces this pad is "The Smooth Spot," but here's hoping.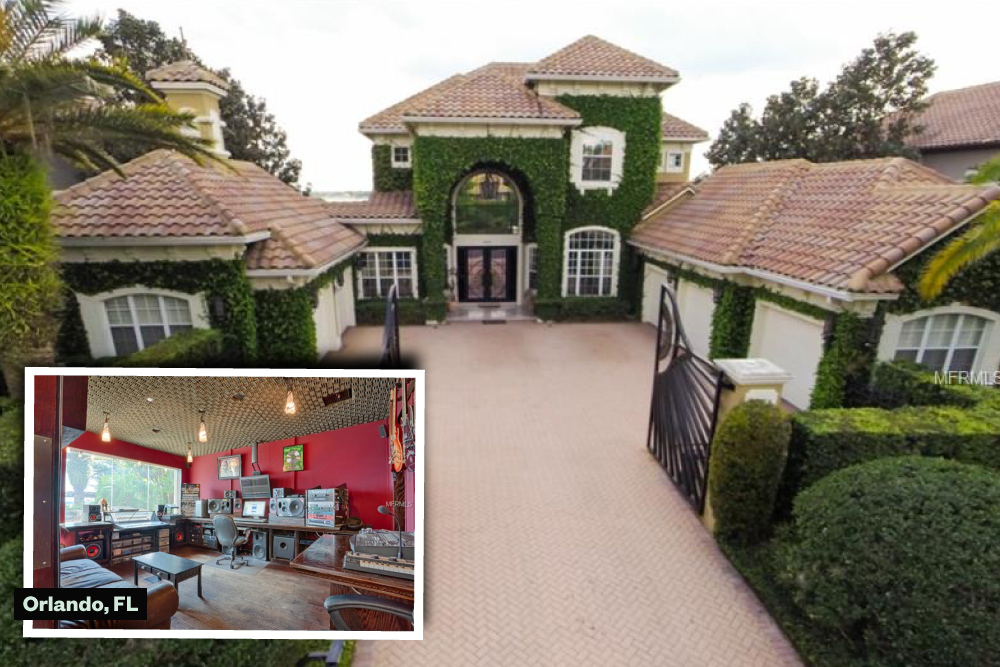 6. $2.3 million in Orlando, FL (click here for more photos)
Down in Orlando, a five-bed, four-and-a-half-bath pad with the name "Villa Della Musica" is calling — or singing? — your name. (That translates to "House of Music.")
Located inside the guard-gated Vizcaya residential community, this 6,300-square-foot mansion (you're going to need tons of space for you and your crew to practice for national a cappella finals) is perfect for any heat-seeker looking to relax in the tropically lush, landscaped backyard with a waterfront deck, boat dock, and black-bottomed pool and spa.
In addition to the lovely recording studio at VDM, there's a genie-in-a-bottle-themed theater room, where you can host a private viewing of Pitch Perfect before catching the sequel in the theaters.