Finally found the perfect home, only to realize it doesn't exactly have the perfect kitchen? Don't pass it by just because you're not sure you'll have the cash to make renovations right away (or never, if you're renting).
Sometimes just changing up a few key things in the kitchen can totally transform it into one you can love — at least for a year or two. Read on for some easy, inexpensive ideas to update a kitchen without remodeling.
1. Add statement storage
Short on storage space? Instead of more cabinets, why not bring in a piece of furniture you love, such as a hutch or sideboard, to add instant charm and a place to stash your stuff? If it's a piece you already own, give it new life in your new place with a fresh coat of paint.
Renter hint: If you move to a new place where you don't need the extra kitchen storage, your hutch can serve a new purpose in another room.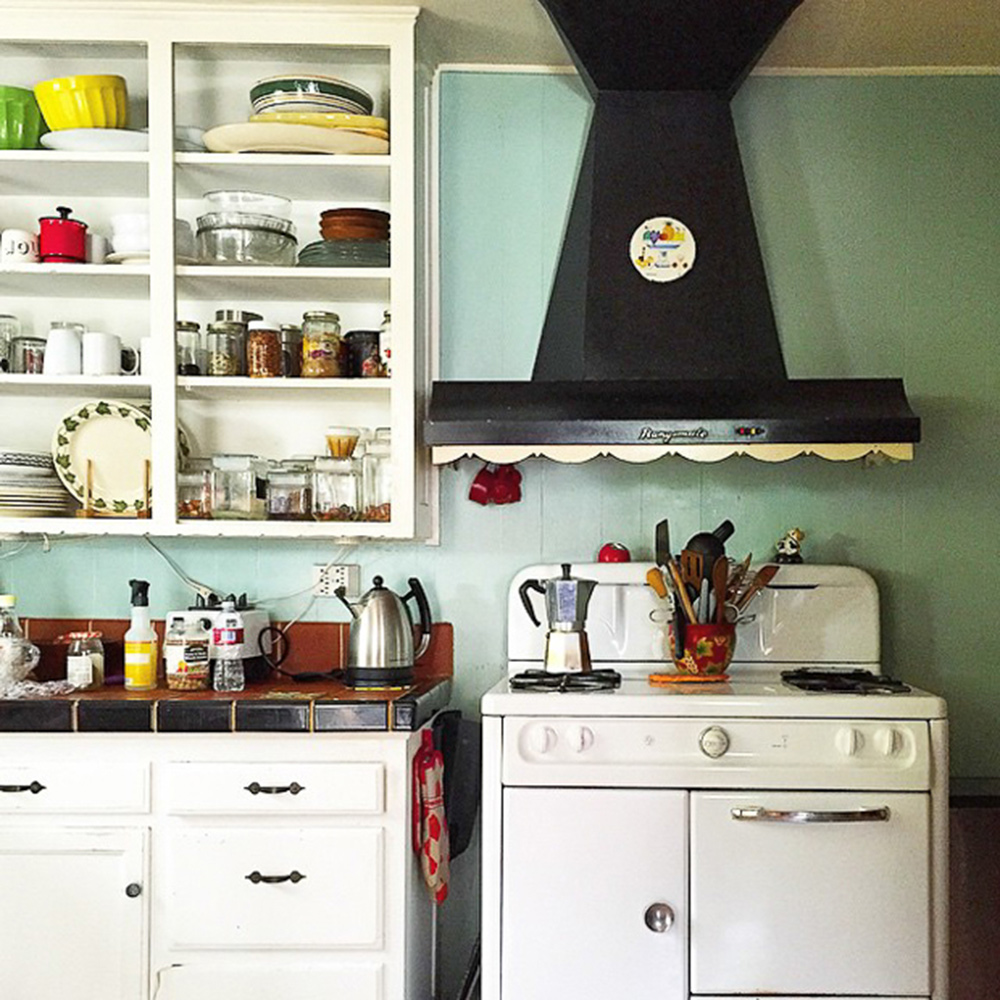 2. Get appliance appeal 
If you "inherited" some functional but less than attractive appliances from the previous owner, update them with appliance paint. Companies such as Krylon and Rust-Oleum make paint specially designed for appliances, so even if the fridge is looking dingy or the oven is scratched, you can get a few more years out of them. As a bonus, you get appliances in custom colors to match your kitchen color palette, without the custom appliance price tag!
Renter hint: Check with your landlord first, but if they're planning to replace the appliances in a year or two anyway, they might just approve your custom paint job.
3. Open up
Sure, you can always give ugly cabinets a face-lift by painting them, but if you're craving open shelving, you can get the look (without ripping the cabinets out) by removing just the doors and painting the frames and shelves. Put your prettiest dishes, canisters, and even canned goods inside for dual-duty shelving that's functional and beautiful.
Renter hint: Mark each door with a painter's tape label indicating placement so you can just put them back up when you're ready to move on.
4. Start small
Dreaming of gorgeous tile or pretty wallpaper? Just because you're not ready to fully renovate doesn't mean you can't get started. Pick a small area, such as the sink backsplash or an open wall, to start with, then add more as your budget allows. You'll get a big visual payoff from a small payout.
Renter hint: Look for removable "renters' wallpaper" or stick-on tile to get the same effect and still get your deposit back.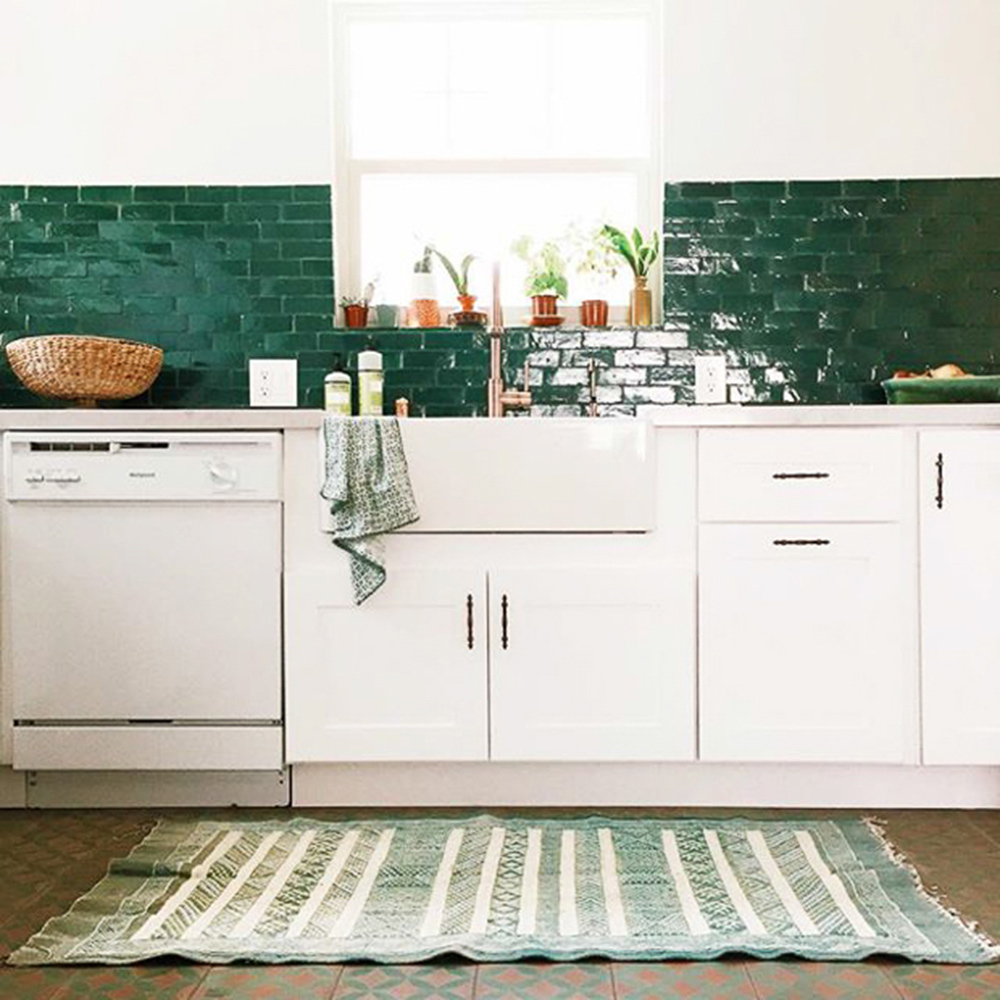 5. Get floored
Stuck with dingy tile or dated laminate? While you're saving up for your dream flooring, find a washable rug or an outdoor rug in a pattern you love to cover some of that existing floor — and give you something soft to stand on while you work. (Don't forget to use a nonslip pad for safety.)
Renter hint: Changing out accessories, such as a rug, is an affordable and easy way to give your kitchen a fresh feel without doing anything you might regret when moving day approaches.
What ways do you update a kitchen without remodeling? Share your best tips and tricks in the comments below.