All homes gain personality with age. But with history as rich as the carefully carved wood that surrounds their front doorways, early-20th-century craftsman homes come stocked with personality and character.
These days, personal touches cost a pretty penny, and cookie-cutter homes might seem the easiest, cheapest way to put down roots. Not so! We scoured the U.S. to find five affordable, artful, and authentic craftsman homes for sale on Trulia.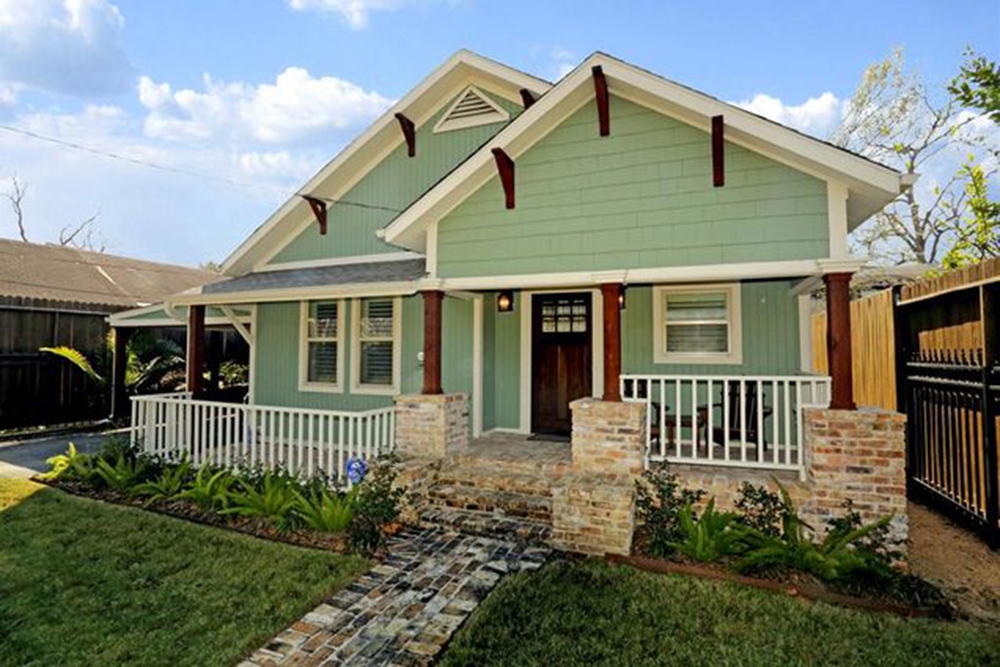 1. $400,000 in Houston, TX (click here for more photos)
Nestled in quirky Houston Heights, this two-bed, two-bath bungalow was built in 1915. Natural wood and brick details are featured throughout, and the home offers a classic craftsman feature: multiple built-ins.
When you're not visiting one of Houston's many restaurants, you'll enjoy dinners on the expansive back porch, complete with a fire pit and built-in benches. Long after the sun has gone down, enjoy drinks at the minibar in the den and then tuck in for the night in the spacious master bedroom.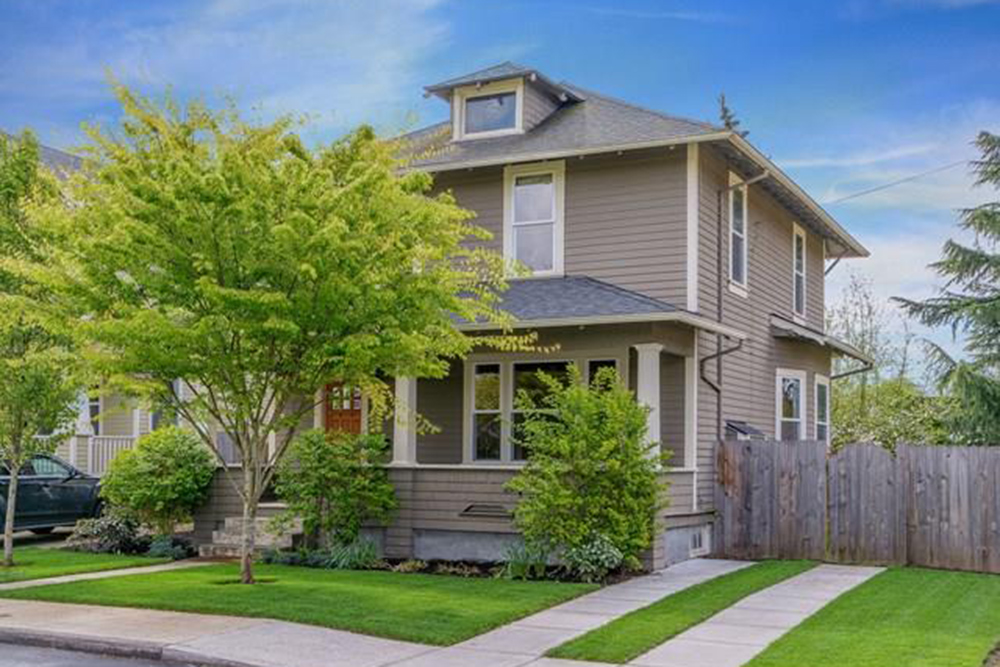 2. $399,000 in Portland, OR (click here for more photos)
Grab your pitchfork: This three-story home in Portland is filled with classic farmhouse-style craftsman touches. From the carved details in the front door to the 9-foot ceilings and 100-year-old hardwood floors, this home carries a serene ambiance.
Expect to enjoy the 1910 home's farmhouse origins as soon as you move in. The backyard is home to an urban farm, complete with plant beds and a chicken coop. Once you're loaded up with fresh produce, you'll enjoy cooking a farm-to-table feast in the chef's kitchen, then dining alfresco on the back porch.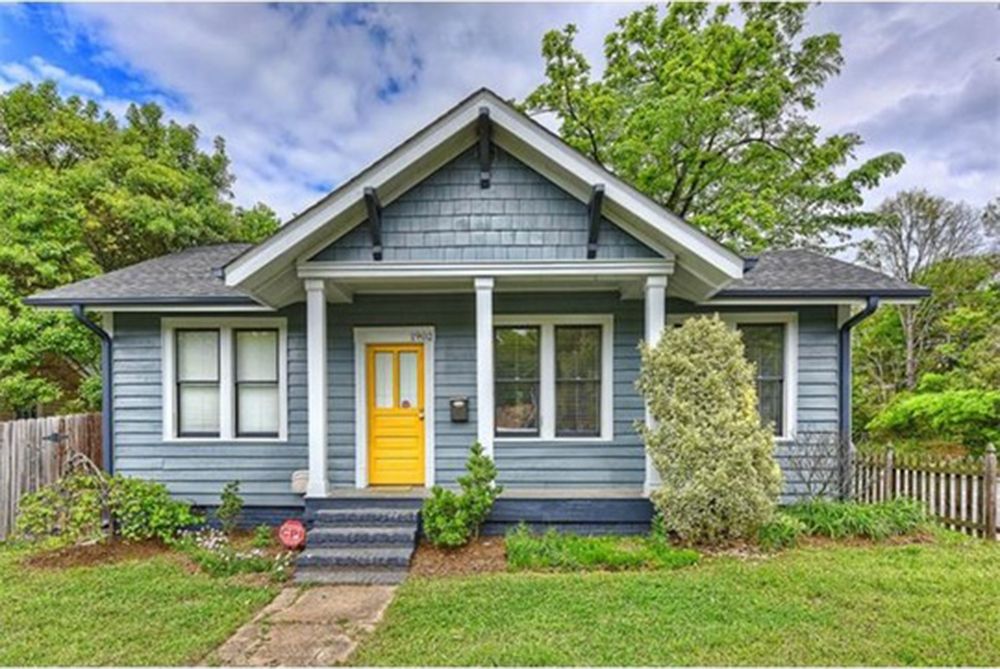 3. $365,000 in Charlotte, NC (click here for more photos)
With light blue shingles and a bright yellow front door, it's hard not to fall in love with this charming 1933 craftsman bungalow before even stepping inside. Located in the up-and-coming Wilmore neighborhood, the home is close to the center of the city.
Inside, you'll find original details throughout. Exposed brick contrasts with light hardwood and slate floors, and bright white door frames draw you into each room. Seven windows welcome light into the remodeled master bedroom; the accompanying master bath boasts a walk-in shower with dual showerheads. In the morning, enjoy a cup of coffee on the patio in the private, fenced-in backyard.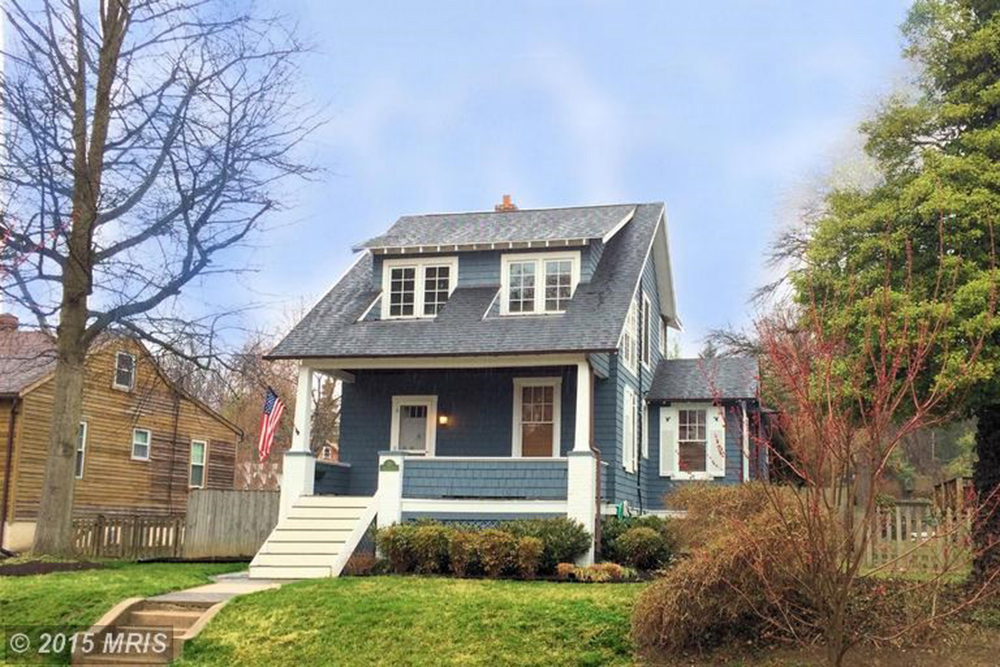 4. $359,000 in Baltimore, MD (click here for more photos)
With a front porch just begging for an American flag, rocking chairs, and a pitcher of sweet tea, this 1920s three-bed, two-bath craftsman home is perfect for a young couple or family. Craftsman details add to the home's cheery exterior, while built-ins wait to be filled in nearly every room.
In the evenings, escape the buzz of city life and enjoy the small-town feel of the Anneslie neighborhood. Kickball and football are encouraged in the spacious backyard during the summer — s'mores by the fire pit are mandatory.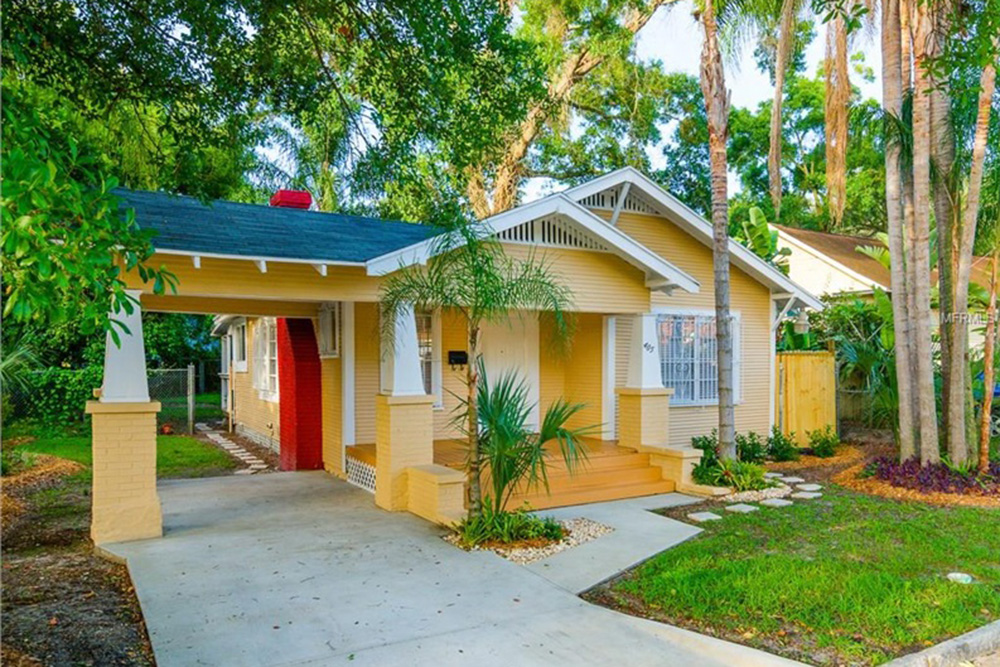 5. $129,000 in Tampa, FL (click here for more photos)
Located in Tampa Heights, one of Tampa's oldest neighborhoods, this three-bed, two-bath craftsman is thick with tropical style. A bright yellow exterior is matched with pastel yellow and blue walls inside and contrasted by a bright white finish to doorways and windows.
When you return home, you'll be welcomed by the brick streets and granite curbs exclusive to this neighborhood. Enjoy a glass of fresh-squeezed Florida orange juice in the kitchen, which features granite countertops and state-of-the-art stainless steel appliances and overlooks Robles Park Lake.
And if the summer sun shines too brightly? Kick off your shoes, grab a book, and spend the afternoon on the breezy screened-in back porch — then head out for a stroll on the walking trails that can be accessed from the backyard.