Get the scoop before settling on your new neighborhood.
Whether you're moving across town or across the country, deciding where to live can be scary. But fear not: we're here to help. Check out these four maps from Trulia that can give you insights into what a place is really like before you even step foot in the vicinity. Location, location, location — right?
Get educated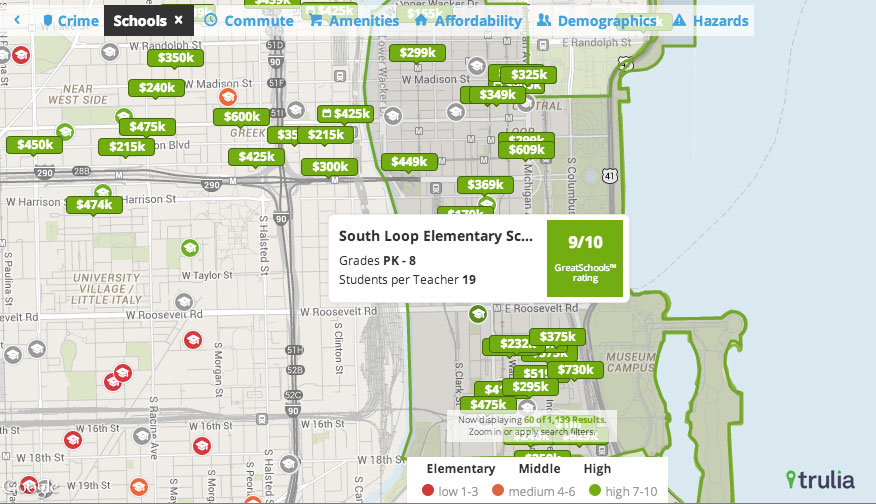 Even if you don't have kids, buying near good schools can still be a smart decision. Check out the school overlay on the search map when you're looking for homes. See GreatSchools ratings and attendance boundaries to help you focus your search for where you want to be.
Check out crime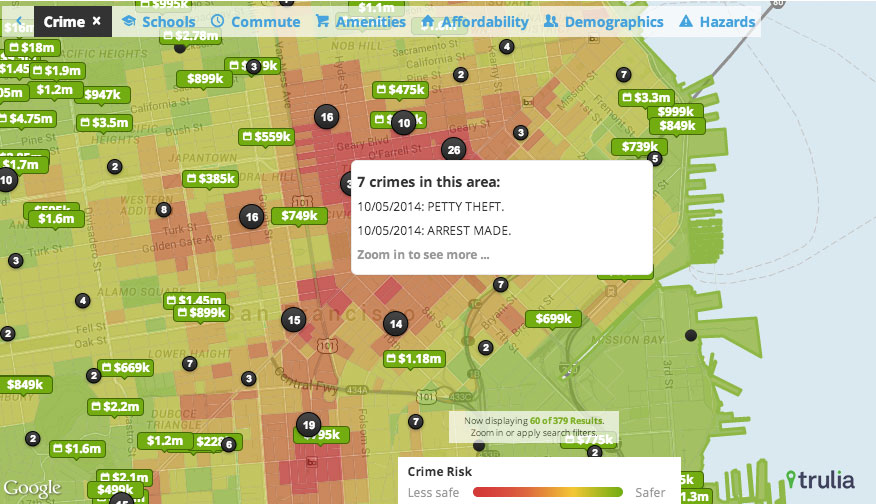 Whether you're in the city, the country, or the 'burbs in between, crime is everywhere. But not all crime is perpetrated equal. Use Trulia's crime map overlay to help you decide what level of crime risk you're comfortable with and trade-offs that may exist if you want to live in a given neighborhood — like price, schools, or neighborhood amenities.
Meet the neighbors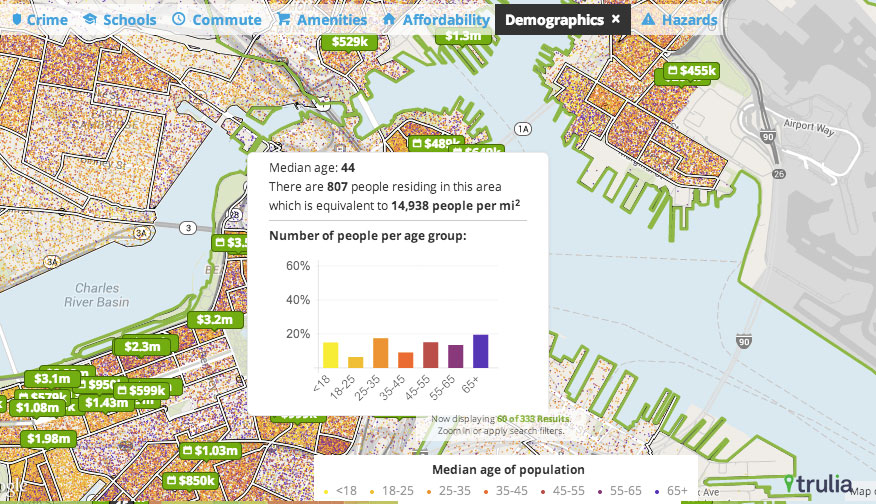 Want to know who already lives in the neighborhood? We've got you covered. Trulia's demographic maps use U.S. Census data to break down things like age of residents, percentage of owner-occupied homes, percentage of residents with college degrees, and more.
Plan your route

You're going to have to pay off that new mortgage, right? Check out how long it will take you to get to work with the commute map overlay on the search map. You can select between driving times or public transit times, whichever you prefer. Still have a thirst for local data and cartography? Check out more maps with local amenities, natural hazards, and affordability info. Happy mapping!