At face value, house hunting is nothing like teaching kindergarten. After all, you're dealing with adults, not tiny human beings. You're purchasing material goods, not molding the minds of our youth.
But (believe it or not) your beloved kindergarten teacher, ol' Ms. or Mr. So-and-So, might just have a tip or two about how to land your dream home. Before you can find that place where you can be #TruliHome, it's time to get schooled on real estate.
1. Keep it simple
Let's be real for a minute. Of course all parents think their kids are darlings and will change the world. But try teaching a classroom of 5-year-olds: They're very loud, their energy is exhausting, and most importantly, they're not great at coloring within the lines.
When you're house hunting, make like a kindergarten teacher and keep it simple. Like way simple. When scoping for-sale homes, don't demand absolute perfection. Don't get hung up on that ugly wallpaper in the bathroom (easy fix!) or the many upgrades you'll have to make to bring that fixer-upper into the 21st century. Try not to imagine every scenario at the first open house and instead focus on two (simple) facts: location and price.
Once you're certain the home is a contender, then do your due diligence on home inspections and reading through seller disclosures. But until then? Give yourself a break when touring open houses each weekend.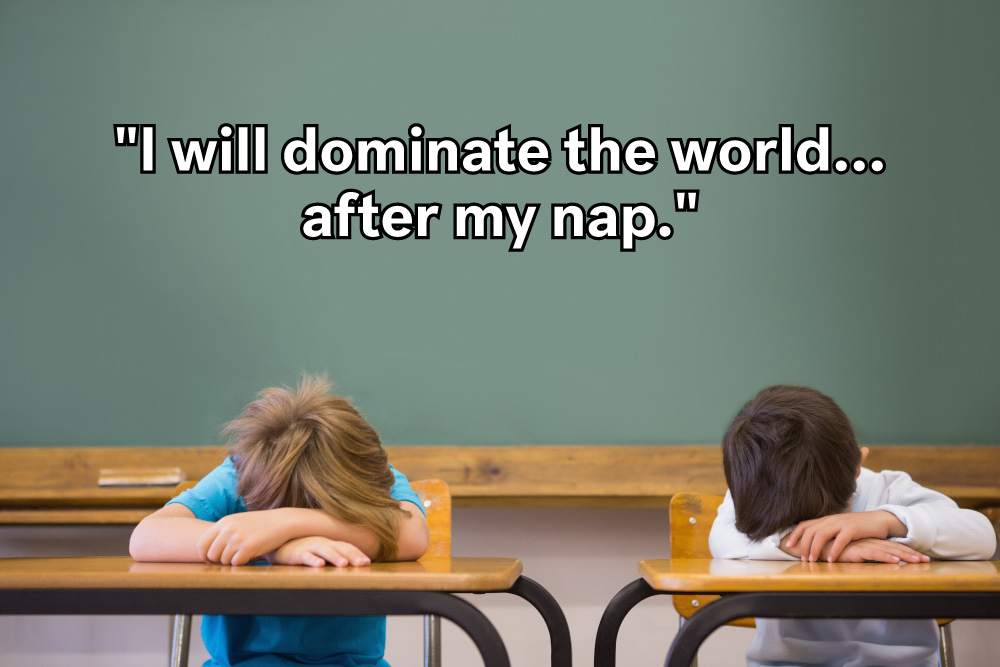 2. Make the most of nap breaks
Here's a secret: Every day during the middle of their workday while their pupils slumber on nap mats, kindergarten teachers peruse the Internet for an hour to plan their next lesson and maybe do a little research on how to remove juice stains.
Can you imagine? (Just kidding; it turns out that literally every desk worker in America surfs online for midday mental clarity.)
But don't be a kindergartner; let's focus for a second. Here's another secret: When those tiny tots wake up from their nap, the teachers have the rest of the school day all figured out.
Take a page out of the kindergarten teacher's playbook and put your home search down for a nap once in a while. Give yourself room to breathe and get your thoughts straight before you make one of the largest purchases you will ever make in your life. (And make sure your offer is a good one.)
3. Don't be afraid to get messy
Kindergarten teachers clean up more stuff every day than most people do in a month. But you know what? That makes them strong. We see a smashed bug and we have to pull out the fainting couch. They are not fazed by mold, nor rot, nor vomit. They know what's under all the metaphorical rocks because they aren't afraid to turn them over.
When you're looking at a prospective home, roll up your sleeves, think like a kindergarten teacher, and get a little dirty. Crawl in the crawl space. Put your nose into the carpet. Turn on the shower to check the water pressure. Open up the closets and search for the skeletons. (But if you find actual skeletons, please call the police immediately because murder.)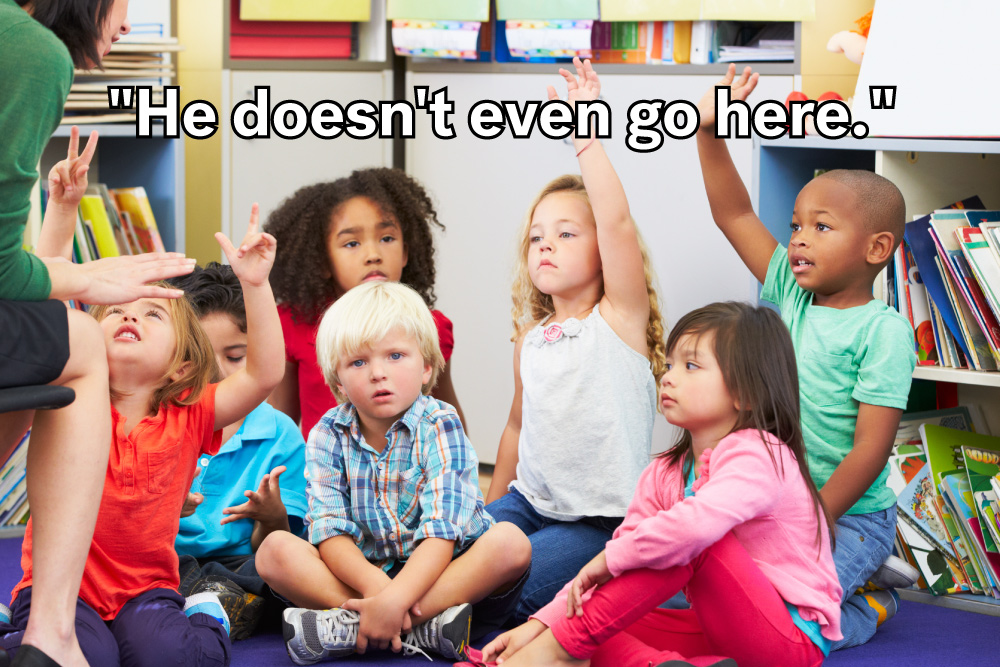 4. Use pictures
Kindergarten teachers know that to effectively communicate, it's important to use pictures: "Look at this picture of a red elephant!" Now you know what the color red is and you know what an elephant is. That's two for one.
Use the same logic when house hunting. You can definitely weed out some houses that aren't for you just by looking through online listings. And you can also spot the signs of an expertly staged home that might be hiding something less than stylish.
That's right, Trulia is your kindergarten teacher and you are a 5-year-old. Let the learning wash over you.
Watch more #TruliHome videos and then enter to win $25K to put toward your perfect home.