The tiny house movement has captured the imaginations of those who find freedom in living with less. While life in a 400-square-foot home isn't for everyone, tiny houses do offer some not-so-tiny benefits to renters. (Think: Lower monthly rents and cheaper utilities.) Though the trend has increased demand—and value—in some rental markets, we've found four mini homes that will truly minimize your cost of living.
1. Wichita, Kansas
Bargain-priced bungalow by the river
$425/month
Nestled in a friendly, tree-lined neighborhood near the Arkansas River, this 430-square-foot home offers curb appeal and interior charm to renters who don't need a ton of extra room. The one-bedroom, one-bathroom house has been fully updated with new paint, flooring, and appliances, and peaked ceilings add height and dimension to the space. Besides being within walking distance of several restaurants, this central location is no more than a 10-minute drive from all the must-visit places around Wichita.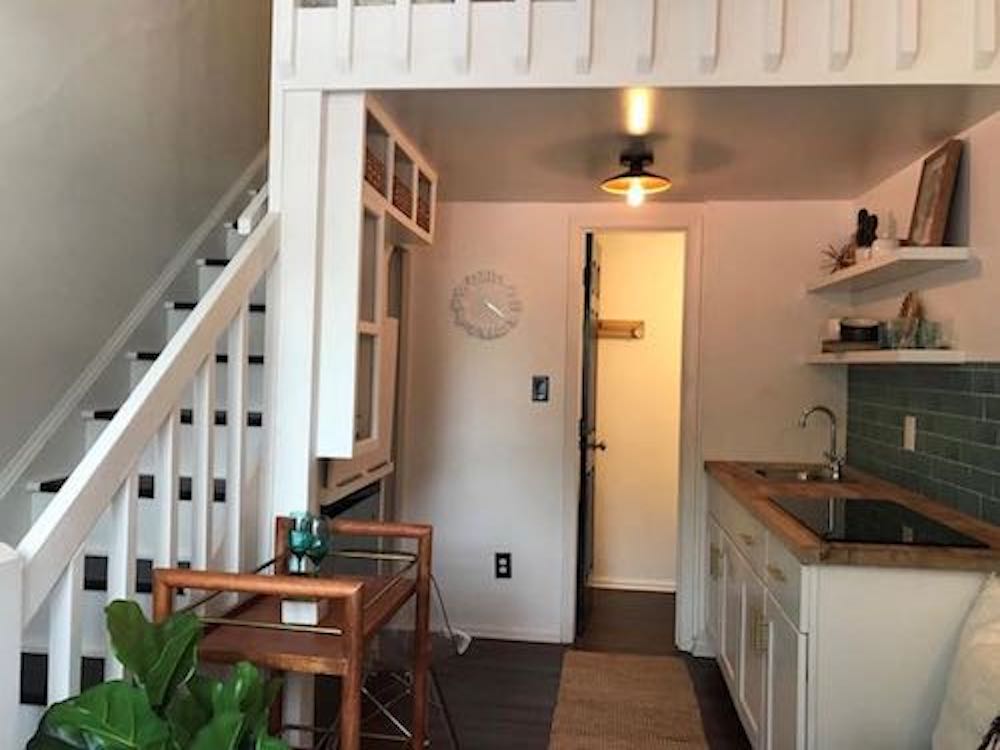 2. Raleigh, North Carolina
Trendy tiny home steps from downtown
$795/month
This ultra-chic home is the epitome of the tiny house movement. Every inch of this 260-square-foot home is brimming with upgrades that create a sleek, modern look. The Pinterest-worthy kitchen features bamboo countertops, gold accents, and an ingenious hideaway table—and the green backsplash echoes the trendy wallpaper in the upstairs bedroom. Extra shelving maximizes your storage options, and a large window lets in plenty of natural light. Situated within walking distance of downtown Raleigh and North Carolina State University, this home is perfect for someone who values location—and style—over square footage.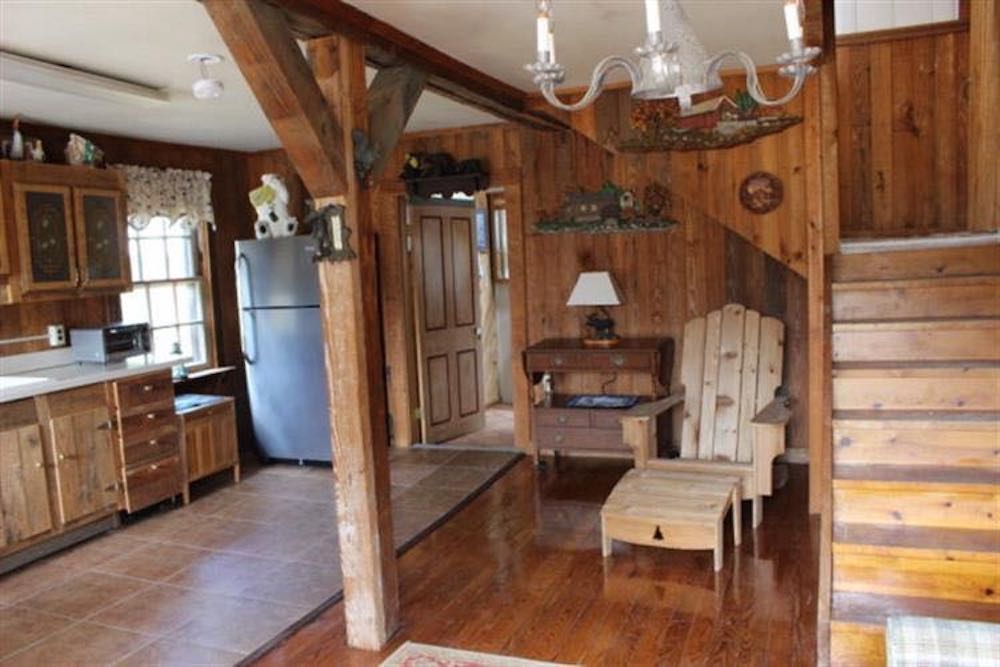 3. Accomac, Virginia
Hand-built home in a central location
$700/month
Fans of reclaimed wood will love the look of this handmade Virginian home. The 380-square-foot space actually has significant counter space in the kitchen (a true tiny home rarity!) and the thoughtful floor plan maximizes the house's usable space. Everything about the interior—from the wood-paneled walls to the bright, airy loft—creates a charming backdrop ready for customization. Outside, both the porch and balcony make perfect reading spots.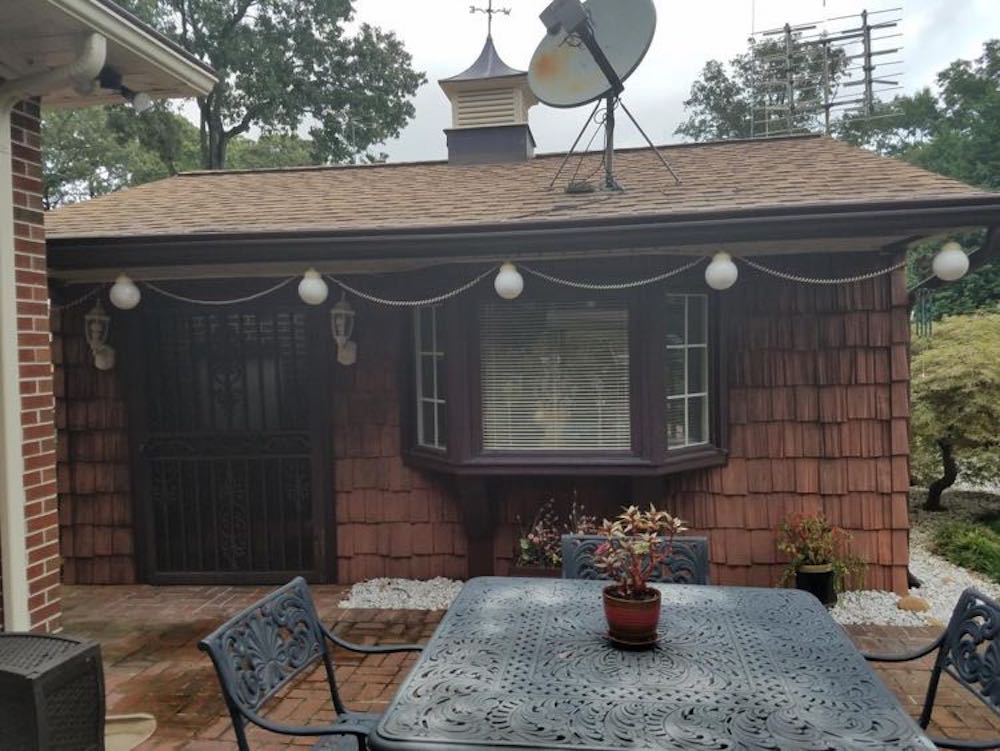 4. Norfolk, Virginia
Charming cottage in a tree-lined neighborhood
$750/month
Residents of Norfolk, Virginia can enjoy plenty of shoreline along the city's lakes, rivers, and beachfront. But Norfolk is probably best known for housing both the world's largest naval base and NATO's North American Headquarters. Surrounded by trees in a scenic neighborhood, this 300-square-foot space is a private cottage adjacent to a larger home. If you're looking to enjoy Virginia's rich history and beautiful countryside on a bargain rate, rest easy knowing that the $750 monthly rent even includes utilities.
Are you thinking about downsizing? Tell us about it in the comments!