Pop quiz! What does the number 2,467 have to do with real estate? Is it: the dollar amount of the average mortgage payment; the average number of times a homeowner visits a home improvement store in a single month; or the median square footage of new-construction homes built last year?
If you guessed the final option, you're right! According to U.S. Census Bureau data, single-family homes built in 2015 had a median square footage of 2,467. It's a little nugget of data that reflects the American homebuyer's ever-increasing demand for more living space (fun fact: the figure has steadily risen since 1973, when 1,525 square feet was the average house size).
But not all square footage is created (or priced!) equal, however, and this collection of 2,500-square-foot homes — from Washington's Olympic Peninsula to Texas Hill Country — is proof.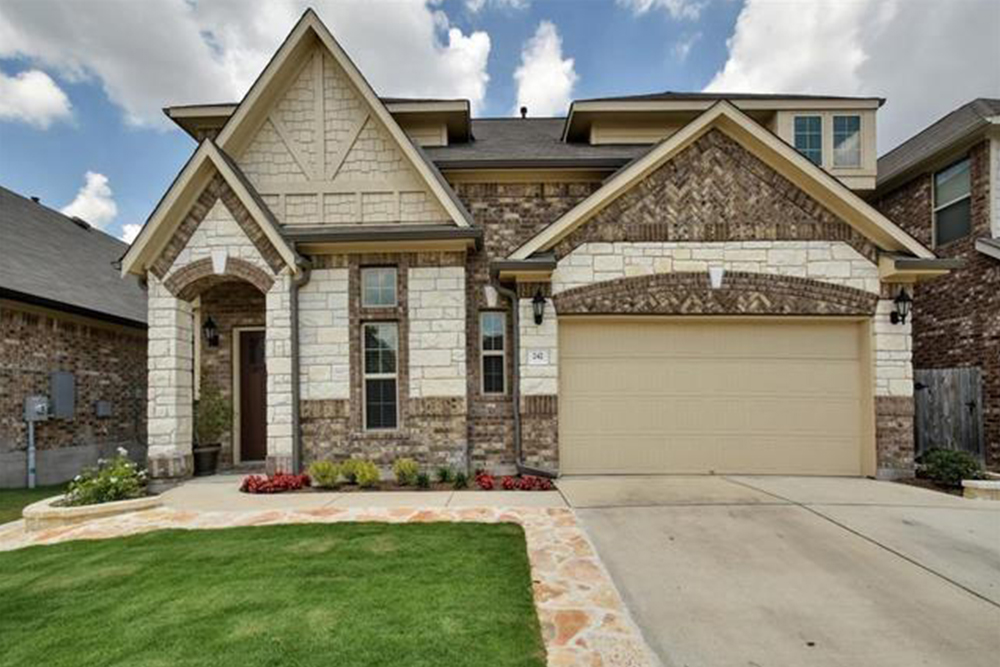 This 3-year-old, 2,532-square-foot home has "family" written all over it, and that's not just because of its open floor plan, game room, three bedrooms, and sizable grass yard. Rather, it's due to the home's location 13 miles south of Austin, TX, in Whispering Hollow, a housing community with its own swimming pool, playground, picnic pavilion, and walking trails. There's even an elementary school on-site! (No kids? It's still a plus to buy in a good school district.) Parents can find peace and quiet in the spacious master bedroom with an en-suite bathroom.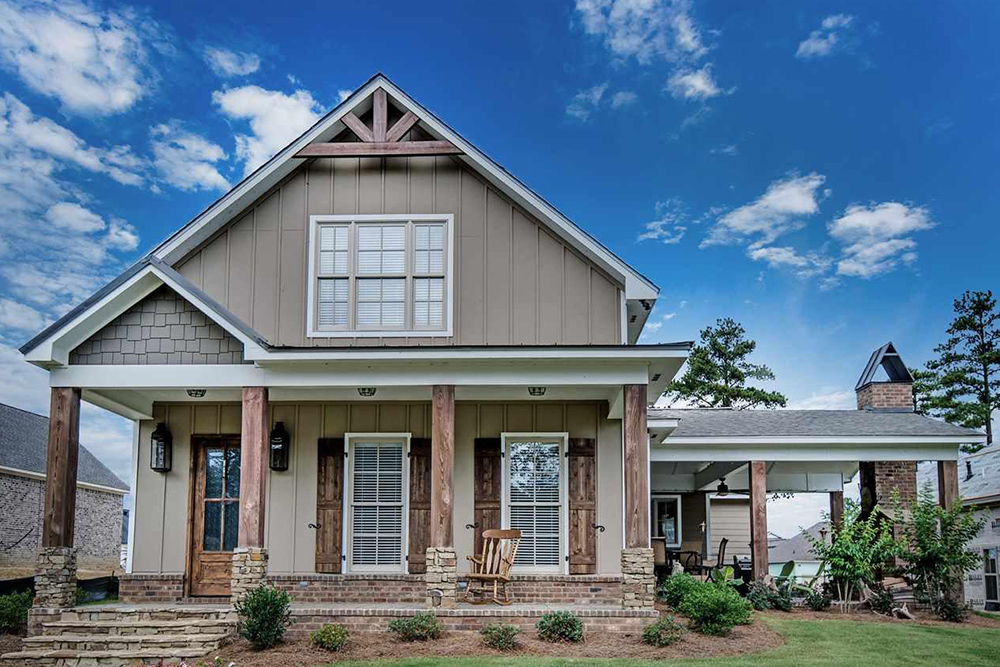 Spectacular sunsets are a selling feature of this bungalow-style home in Brandon, MS. Located just to the east of the 33,000-acre Ross Barnett Reservoir, a popular destination for outdoor recreation, the three-bedroom home is positioned at the just-right spot to watch the sun sink over the water. Other notable features of this modern-meets-rustic residence include heart pine flooring, a downstairs master suite, and a covered patio with a massive outdoor fireplace.
Nestled on a 5-acre parcel at the feet of the Adirondacks in upstate New York, this Keene Valley home arrives with a floor-to-ceiling stone fireplace, high-end finishes in the kitchen (granite countertops, stainless steel appliances), and a posh first-floor master suite with a spa-like bathroom. Outside, multiple decks return a sweeping view of the home's forest setting.
Built in 1941, this cute-as-a-button home in the Lexington, KY, neighborhood of Chevy Chase was recently remodeled, but it has retained its historic charm. Admirers of older homes will note its crown molding, tray ceilings, wainscoting, and wood-burning fireplace, while fans of modern amenities will appreciate the three-bedroom home's shiny new kitchen, ready-to-be-finished basement, and central vacuum system.
Part private residence, part swanky health club, this new-construction three-bedroom home comes equipped with its own mini basketball court, turf playing field, and a paver porch with ample room for a pingpong table — and that's just in the backyard. The front offers an additional patio, complete with a fire pit and views of Prescott's Granite Dells. The interior features (surprise!) granite in the kitchen, bathrooms, and laundry room.
A dead-end street and a large, wooded lot promise privacy at this four-bedroom, three-bathroom home, built in 1992. Inside, an entertainer's kitchen overlooks the natural-light-filled living room, made all the cozier with its wood-burning stove. Still, the real heart of this home might be the luxuriant rear patio. Accessed from the living room, the patio is sheltered from prying eyes by densely packed trees and mature perennials.
This brick beauty dates all the way back to 1881, when its Columbus, OH, neighborhood — now known as Schumacher Place — played host to a dairy barn, grazing cattle, a handful of breweries, and a slaughter yard. The three-bedroom home has been professionally refinished and restored to keep the past alive; you'll see the area's history in the home's pocket doors, built-ins, master bath claw-foot tub, and its original windows and hardwood floors. The new, custom-built all-white kitchen is a beautiful modernization, though.
Giddy up! This three-bedroom log cabin in Texas Hill Country caters to the modern-day cowboy (or girl!) with its horse-riding ring, turnout, and six-stall barn (resident barn cat not included). Custom-built in 2005, the cabin is distinguished by its vaulted ceilings, floor-to-ceiling stone fireplace, and hammered-copper details in the kitchen. Ample windows offer a bird's-eye view of the property's 12-plus acres of undeveloped Texas terrain.
It doesn't get much newer than this custom-built home in Bloomfield Hills, MI, about 20 miles northwest of Detroit, MI. Completed in 2016, the three-bedroom home appeals to the trend-savvy with its open layout, blond oak floors, and modern kitchen with subway-tile backsplash and quartz countertops. Out back is an expansive pergola-style porch that overlooks the professionally landscaped 1-acre yard.
Break out your binoculars. You're sure to spot a historic lighthouse, birds, sea creatures, and countless boats traveling to and from Puget Sound from this three-bedroom, two-bathroom home on Washington's Olympic Peninsula. The home, which is perched upon a 0.6-acre parcel overlooking the water, boasts vaulted ceilings and plenty of windows for maximizing those inlet views.
The quintessential artist's retreat, this property in Bucks County, PA, comprises a four-bedroom home, a detached garage and artist's studio, and a 6-acre lot bordered by a rushing creek. Inspiration is easily found here, if not in the rural setting, then in the history of the home: a circa 1760 chinked log cabin lives on as the oldest part of the house. Did we mention that the late American painter Charles Hargens once lived here?
A suspended steel-and-glass bridge leads to the master suite of this dune-top contemporary home on Cape Cod, MA. It's one of many notable features of the three-bedroom, three-bathroom home, designed by the prestigious New York, NY, design firm Hariri & Hariri. Just peep its geometric facade, two-story fireplace, and the floor-to-ceiling windows offering a clear view of the home's salt marsh surrounds.
We can almost smell the salt air from here. Grassy dunes are all that separate this five-bedroom home from the white sands of the Jersey Shore. Drink in the panoramic water views from the screened-in porch or follow the beach path to the private, dune-side deck for an even closer look at the waves. Inside, the home features five bedrooms, three and a half bathrooms, and historic charm: This old-timer was built in 1880.
Which of these charmers with the average house size is your favorite? Share your pick in the comments below!