Time to buy before is to late?
Anytime is a GREAT time to purchase . You receive annual tax benefits

Lynn911 Dallas Realtor & Consultant, Credit Repair Advisor
972-699-9111
http://www.lynn911.com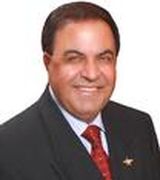 Cyrus Saffari, Broker
answered:
Do you have any homes for sale in Houston, TX., in Green Oaks Park, Lincoln Green Estates, Bamel Oaks Estates, Ramano Woods?
Good day,
Please call me @281-578-4040 my office at your earliest time, I will be more than happy to help you find your real estate needs, Than you



Cyrus Saffari, GRI, QSC
Com ... more