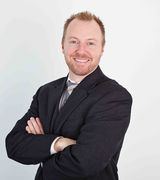 How do list with Trulia directly?
Hi David, in order to get the most advertising bang for your house, you must be listed with a licensed Realtor who gets the house on the MLS. Once their it will feed over to Trulia. Ho... more

Paul Fijalkowski
answered:
how do i list my home on trulia?
Hi Dave,

Only Realtor can post homes on Trulia so you would have to hire one. For sale by owners are not allowed here.

Please don't hesitate to contact me if you have more questio ... more