BEST ANSWER
Texas is called a "non-disclosure" state, which means the prices that are paid for real estate are protected and can be hidden from public view.

You can guess what price someone paid for a property by looking at its listing price. A Realtor in the area where you're interested normally has access to sold prices in MLS, but these cannot be published, such as on a website. Realtor MLS rules require that the person who receives the information be known by the Realtor before any disclosure of private MLS data can be made. Data from other public sources can be used.

Trula members should not be disclosing sold prices from MLS in Trulia without permission of the principals.

There are other sites that estimate the value of properties, such as Zillow, but frankly we don't know where they get their information from.

Your best bet is to ask a Realtor about a particular property.
Des,

Good questions. As the other have answered, home sales prices are not publically disclosed in Texas. However as agents, we often have access to this information. Normally we will provide to our clients when they are ready to purchase a home. Lot sizes are somewhat more difficult as they are also not listed. We again have some access to the information through the MLS system.
What are you trying to accomplish? There may be another method or source of the information you need.

Bruce Lynn
Prudential Texas Properties
Colleyville, TX 76034
214-675-6992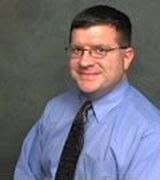 Contact
Des, the short answer is no. Texas is a nondisclosure state. What infomation are you really wanting to know? If you are wanting to figure out what your property is worth, an appraiser will only compare properties that have sold in the last 6 months to a year. If you are curious about how much was paid for a piece of property, you can ask a Realtor to do some research for you. Sometimes those properties are listed in the Multiple Listing Service (MLS). If you would like me to assist you in your Real Estate needs, please contact me at 817-881-1280. No matter what, your best way to get information is a Realtor.