James
, Other Pro, Lake Mary, FL
Not too far from Astor is the City of Eustis. Eustis puts on a nice street festival and car show every month downtown on the first Friday afternoon of the month. Also, there is a flea market called Rennigers in Mount Dora that does a classic and muscle car show usually on the last weekend of the month.
Ken
You are a short distance to Kissimmee Florida. Check out Old Town on 192. They have a Friday & Saturday Night Cruise. You are bound to find some folks from Astor.
View this link.
http://www.old-town.com/CarShows.html
Have fun. Let me know if this helps you.
Ken....

This a site for Real Estate. You may want to check online or the local papers for this kind fo thing. Good luck.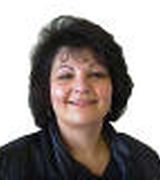 Contact