Hi Cyndi!
Kyle here from Trulia. If you add your listing via postlets it will not automatically show up under the My Listings section of your profile. I do have a cool work around for you.
Try this:
Submit your listing
Once it is on the site, search for it, locate it, and click the little save icon (house with + sign)
When you save a listing, it will appear in your profile.
From your profile you can edit the title section of "Homes I like..." to "My Listings"
And Voila! It will appear under your public profile!

On my profile, I have it as "Sooner than later..." for my dream homes!

Also, I noticed you haven't taken full advantage of your profile! Be sure to add a link to your website and any testimonials you have!

Cyndi....
You would have to check to see if postlet syndicates to Trulia. Personally I like vflyer much better. Check it out at
http://vflyer.com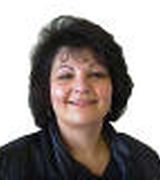 Contact