Hi Lisa,

Be aware that if you rent a "lis pendens " home and it happens that the lender forecloses on the home than you could be out your deposits. This is a growing trend in this market and I would advise to do your homework to be sure there the owner is in good financial standing. Good luck.
What's the address, owners name and number? I'll call him and I could tell you. If he is in trouble than I could help him and buy his house. I'm an investor. I also wouldn't recommend moving in until you get that verified.

Will Robles
888.605.9190 ext. 1
will@firstcasasolutions.com

"Lis Pendens" homes can be rented, but be careful. "Lis Pendens" means that a lien may be about to be filed on the property. It may be inconsequential or serious.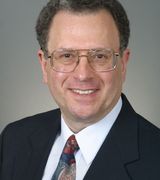 Contact