Hi Sheri,

There are buyers and people are selling, the only thing you have to do is price it rite and advertise a lot.

What makes your property better then the one next door, that is what you need to establish and if you can show them way, people will buy your property.

If you have any questions fill free to contact me.

Good Luck,

Shai Mashiach
Prudential Florida Realty
(954) 816-7070
1306 S.E. 17th Street
Ft. Lauderdale, FL 33316
Sheri....

Welcome to Trulia. You may want to check out the community guidelines as Trulia does not have a forum for self promotion or advertising here.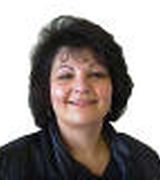 Contact