Don,

Talk with Christian about it. Syndication is the distribution of your listing to other websites such as Trulia, Oogle, Yahoo Real Estate, etc. - there are a myriad. Most realtors provide this distribution as part of their marketing plan, Sylvia does. I suspect that since you've listed with a flat fee broker you may discover that all marketing is your problem, beyond the MLS and realtor.com which is fed directly from the MLS.
Since the MLS posting refers all queries to you I suspect you'll want the same contact information and asking price on the trulia listing and wherever else it is posted. Otherwise expect only queries from MLS member agents.
Questions?? If you'd like to chat be in touch.
Hi Don:

What a gorgeous property you have! You did an excellent job renovating the home and the cabinet; and the setting is just unbelievable! Nicasio is definitely a wonderful place to be!

I am not sure about your Trulia status, but what I have to do to show that I am the listing agent (in this case, you are) is to 'claim' my listing, which will then bind the listing to my profile and people can contact me that way.

If you need a Realtor who specializes in individual global online marketing as well as integrating the effort with the Brokerage to gain the most exposure for his/her clients, please give me a call. That's what I do for my all my clients.

Best,
Sylvia Barry
Marin Realtor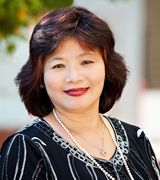 Contact