Philip.....average sales price in this area is in the $50/sqft range. Due to the age of the homes though prices can vary widely. Ones with no updates and rough shape can go for much less. If bathrooms, kitchens, applicances etc have been upgraded, then perhaps more. We'd just have to see the home to give you a better idea. This is just a ballpark.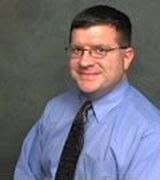 Contact
Its a little though to give you the exacts without seeing the property. I would be more than happy to send you the comps I pulled if you email me. Ballpark avg sqft price on the market is about 55 a sqft which would make it right around 89k the average sold price is 49 sqft.

these prices include everything in the neighborhood active or sold in the past 6 months and includes foreclosures and properties of all conditions in the neighborhood. If you are not working with a buyers agent I would be happy to offer my services. Not only am I responsive but I also rebate 20% of my commission at closing.

Thanks for your time
RJ Avery
214-682-0598
rj.avery@att.net
This home is currently NOT listed in MLS for sale, need additional info. in order comp a home.
If you are searching for Arlington home for sale there are great foreclosures in this area.
CONTACT OUR OFFICE TODAY
972-699-9111
Lynn A. Crosby ~ National Featured Realtor
"...Specializing in Residential, Commercial Properties and Loans..."
Dallas Realtor -
The Michael Group "Dallas Business Journal 08' list top realtors"
Dallas Loan Officer - Homewise Lending
Dallas Real Estate Office: (972) 699-9111
Dallas Real Estate Website:
http://www.lynn911.com
60,000 listings Dallas homes for sale