Check with a mortgage broker, your loan to value is perfect. You have 1 out of 3 things lenders look for. The 3 things are: loan-to-value, credit score, and income. Let me know if that helps. These items also determine what your interest rate will be.
If the property costs $100,000 and you have $54,000, you're in good shape despite your credit. First, of course, check with a good mortgage broker. If you're putting 50% down, that's an awfully secure position for a lender to be in. There may well be programs out there that will do what you need.

Second, there may be private lenders out there willing to lend you the remainder. The interest rates and points will be somewhat higher than conventional loans--several points and maybe 12% (just guessing, but probably in that range)--but considering you'd only be financing $50,000, the difference between, say, 6% interest and 12% interest won't be terrible.

Another option: Seller financing. Put a big chunk down--say $40,000. Have the seller finance the remainder, again at an above-market interest rate. The benefits for the seller: He receives a large amount of the sales proceeds up front, and is earning above-market rate on the remainder. If he does have to foreclose on you, he's taking back his $100,000 property and already has $40,000 of that. He could sell the property the next day for $70,000 and come out ahead on the deal.

Variations on this would include a land contract or contract for deed. Or use an Illinois-style land trust to protect both you and the seller.

In most of these scenarios, at some point you'd refinance the remainder. The investor loan probably would be relatively short-term. The seller loan might be short- or long-term. But you'd use that time to clean up your credit, so if/when you did refinance, you'd be able to do so at affordable rates.

Hope that helps.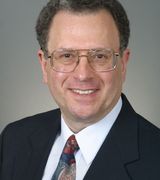 Contact