BEST ANSWER
I think the true reason behind the 30 day " Hope in a Hand basket" is .....

The delinquent only respond to the bank,( after 90 days, countless non returned calls ) when the bank says get out.

Now the bank says get out, and the sellers answers. The bank says you`re in luck, we`ve got a 30 day moratorium.
Drive, push or pull that old mortgage in, and we will give you a "New Deal"

Decrease in new listing inventory? Yes that is what they ( whoever they may be ) are trying to do.

Lowering interest rates, and talking MORE cuts
Stimulus package
FHA secure
FHA higher limits
Rate freeze for five years
No, 1099 for short sales
Isn`t everybody getting like $400. to go out and party with?
and now an extra 30 days

Ditech funding has a new look.
Look, we got you into this mess, and now we are looking to get you out.

Right now the people behind the curtain, are throwing everything, EVERYTHING, they have at the Housing, and credit crisis. The Canadians are even buying houses.

Some neighborhoods will begin to bottom out, and slowly recover
Some neighborhoods will continue to decline, and possibly not recover for several years if at all.

Yes the REO inventory will begin to decline. 3000 riverside properties sold at auction last month.
Roughly 25% of AZ pending sales are REO`s.

Side note: I have one area, far southeast. Of the 80 Active listings, 77 are Short, or REO, all of the AWC are short sales. That`s one angry neighborhood. Nice new home though.

In closing, The U.S. Government is creating a recovery. We maybe be run by a bunch of crazy, self serving people, and have a ton of debt, however we are one powerful nation.

The Trend is your friend.
Patrick,

The trend in my area in 2007 has been for the banks to hold the short sale and REO inventory on the market for months on end with minuscule price adjustments and tightening anti-consumer addenda:
.
You have to prequalify with THIS guy, even though you have full credit approval with underwriter review from some solid reputable bank (There are still one or two of those somewhere). ( We reserve the right to cancel the sale at any time during the escrow, for any or no reason.)

The trend has been to grow the inventory, not to shrink it. - Have we reached a watershed where the trend reverses?
So far the anecdotal word is yes. Will the inventory and sales statistics back up our anecdotes, two or three months from now?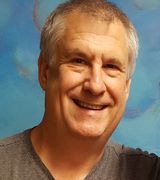 Contact
Yeah i would wait, as delaying the 90 day NOD does not really amount to inventory. I they have a free month, it is inevitable that they will still list as short sale or ultimately still end up in a foreclosure. For the lucky few that are able to come to an agreement and get help from the lender it is a good step. With the passing of loan amount increases also coupled with this, who knows what trends will emerge.

To me its just a wait and see, meaning although there are programs there, and we are aware of them sometimes people just give up. These programs are based upon the owners wanting help. I have ran across so many people that don't care what happens and do not want any part of dealing with banks or selling there property.

Great question Jim, i will be watching closely as well.