Sri: All of the schools in Pleasanton are top rated California schools. The slight difference in the schools API will not have a significant impact on the quality of your child's education. Therefore, since all of the schools are impacted due to budget cuts, I would suggest you move to the area in Pleasanton that appeals most to your family and enroll at the local elementary school. Your child will benefit most from going to school with other kids in the neighborhood since there is very little difference in academic quality. All the schools are over 800 API and in an upward trend.

However, when it is time for High School, Pleasanton has open enrollment and the student can choose which High School "fits" better. At that time, it may make a difference to "choose" a school across town for the academic and social fit.

I hope this helps, and let's you relax about where your child starts kindergarten- all the K-5 schools in Pleasanton are just flat out EXCELLENT!

Feel free to contact me if you have any more questions about the area.
Hi Sri,
I currently live in Pleasanton and moved there because most of the schools in Pleasanton are excellent. My daughter goes to one of the high schools in Pleasanton.
Below is the link to the elementary schools in Pleasanton. Please go to the link and see the scores. Then you may want to find a home in that area. Please call the school before you buy the home to make sure that it will be within that school district. Some of the schools have a waiting list. There is no guarantee that your child will get into that particular school so it is always safe to call the school directly before making a move.
http://www.greatschools.net/schools.page?city=Pleasanton&amp…
If I can be of further help in answering questions on the great community in Pleasanton, please feel free to e-mail me at
meena.gujral@comcast.net
Hi Sri:
A lot of Realtors use Great Schools:
http://www.greatschools.net/schools.page?district=16&state=ca
to search for school statistics.
However, as a parent who have moved 5 times before we settled down in Marin 10 years ago, I have found out that each school has a lot to offer and some might provide different emphasis than others.
My recommendation is to use the statistics as a guideline, but do go and visit each school, talk to the school personnel and talk to your friends/relatives to decide which school meet your kids' needs the most; that's the school your kids will benefit the most. .
Sylvia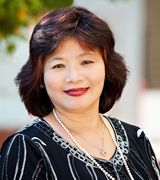 Contact