Not all of these areas flooded...as a matter of fact my property in Long Beach
http://(www.plantationpinesrvresort.com
) has never flooded...even for Katrina.
It is best that you drive the areas yourself. What will really help you is to go to the city hall...both in Long Beach and in Pass Christian and take a close look at the FEMA designated map of the different zones...new and old flood zones, and so on. This will give you the best unbiased information. After you look at these posters on the walls in there, the ladies are very helpful and can help show you where and what is being rebuilt.
In Diamondhead there are still some really good values...especially if you are willing to put in some sweat equity! There are also several new subdivisions on very large lots, (2 -3 acres big) north of I-10...take the exits just EAST of Diamondhead.
I spoke to several Katrina survivors from Long Beach and Pass Christian, when I made relocation loans to them.
Amy mentioned the average of 13 feet. Some of my borrowers said their homes flooded to 28 feet from the storm surge. The water came thousands of feet inland, in some areas it was miles.

The old timers told me about one that was almost as bad 40 years earlier called Hurricane Betsy.
There will be hurricanes in the future. Pass Christian and Long Beach will be destroyed again.
Maybe next year, maybe a hundred years from now, or somewhere in between.

I agree the people from there were awesome. People were wiped out and bravely told me that they were prepared to cheerfully rebuild their lives, sometimes a few miles away, sometimes several states away.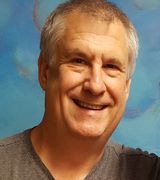 Contact
Amy
, Both Buyer And Seller, Long Beach, MS
All of Pass Christian flooded in Katrina with an average of 13 feet. On any given day that it rains there are no real areas that have flooding. If you are buying there are several nice areas in and around town in a variety of price ranges. If you are planning to build there is a minimun height requirement set out by FEMA.

my favorite areas of the Pass are from the beach to Second Street, Timber Ridge, Espy Dr over to Menge Rd and Henderson Point but if you are looking for further inland there are some nice neighborhoods on Kiln Delise Rd and some areas North of I-10

We moved here from OK and we love it we worked with Pat Kessler at Coldwell Banker Diamondhead she found us exactly what we were looking for adn at a great price. You can really get a lot for your money here on the coast right now and the people here are awesome :-)