also check out the bulletin board at the local coffee shop!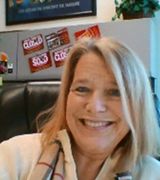 Contact
craigs list is a great place to sleuth out rental listings (home sales too for that matter)
When you go to their website (I will link it below) you click on your city and then check for rental housing.
Also there is usually one or two days a week when rental listings are still heavily posted in your local paper. Here in Cleveland that day is Saturday. You might want to check there too.
Good luck with your search!