If you are working with a Realtor they can prepare a buyers estimate on your closing costs. Your lender will provide a good faith estimate (truth and lending). If you are considering buying a new home they can also give you an estimate.

I do not like rule of thumbs but you may be able to try 3%. This amount is really to subjective since we do not know the particulars of your purchase.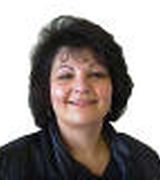 Contact
You are probably going to have to estimate yourself since there are so many numbers not accounted for in your question. Also, ultimately you need to go to your bank/lend and get an air tight GFE (good faith estimate) see HUDS link below for more info on that:
http://www.hud.gov/respareform/draft-gfe.pdf
or
http://www.hud.gov/offices/hsg/sfh/res/resappc.cfm
First, start with an amortization calculator. Just type amortization calculator into in search engine and you will get a billion hits. This will help you calculate principal and interest over the term of the note.
Next you need to specifcially identify, what is the annual insurance, HOA fees, mortgage insurance and any other mandatory fees associated with this loan and property to estimate monthly payments.
In terms of what the loan will cost, again, each bank/lender is different for what they charge. I will say consumer beware of baiting and switching. Use a reputable lender/bank who doesn't bait in switch.