Hi Robin, Home buyer in Arcata, CA:
If you own your home you have the freedom for pets. If you rent, you may be up against restrictions or no allowance. sources for your quest for rentals of course are property management companies and many donot allow pets for various reason. Some of their units may allow. You have to inquire. May need bigger deposit for landlord.
sources you might look at frequently are:
www. humguide.com
http://www.northcaostjournal.com
http://www.timesstandard.com
http://www.thearcataeye.com
Thank you Sincerely,
If I can be of more help to you, please let me know.
Saundra Allman, DRE #01188528, Eureka, CA -Humboldt County
saundraallman@yahoo.com
If you are looking for rentals you may want to look on craigslist, yahoo rentals or the on line version of the local newspaper. Good luck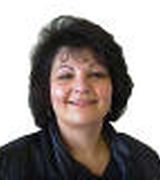 Contact